Are you making chicken and rice for dinner but looking for another delicious and easy side to add to your meal? For a well-rounded meal, try adding some fruits and veggies through delicious and easy sides. Check out these side dishes for chicken and rice that are easy and delicious.
This broccoli cheese bake is super easy. Cook up some frozen broccoli, and then mix it with Velveeta cheese and seasonings. It all goes in the oven together for about 25 minutes and then it's ready.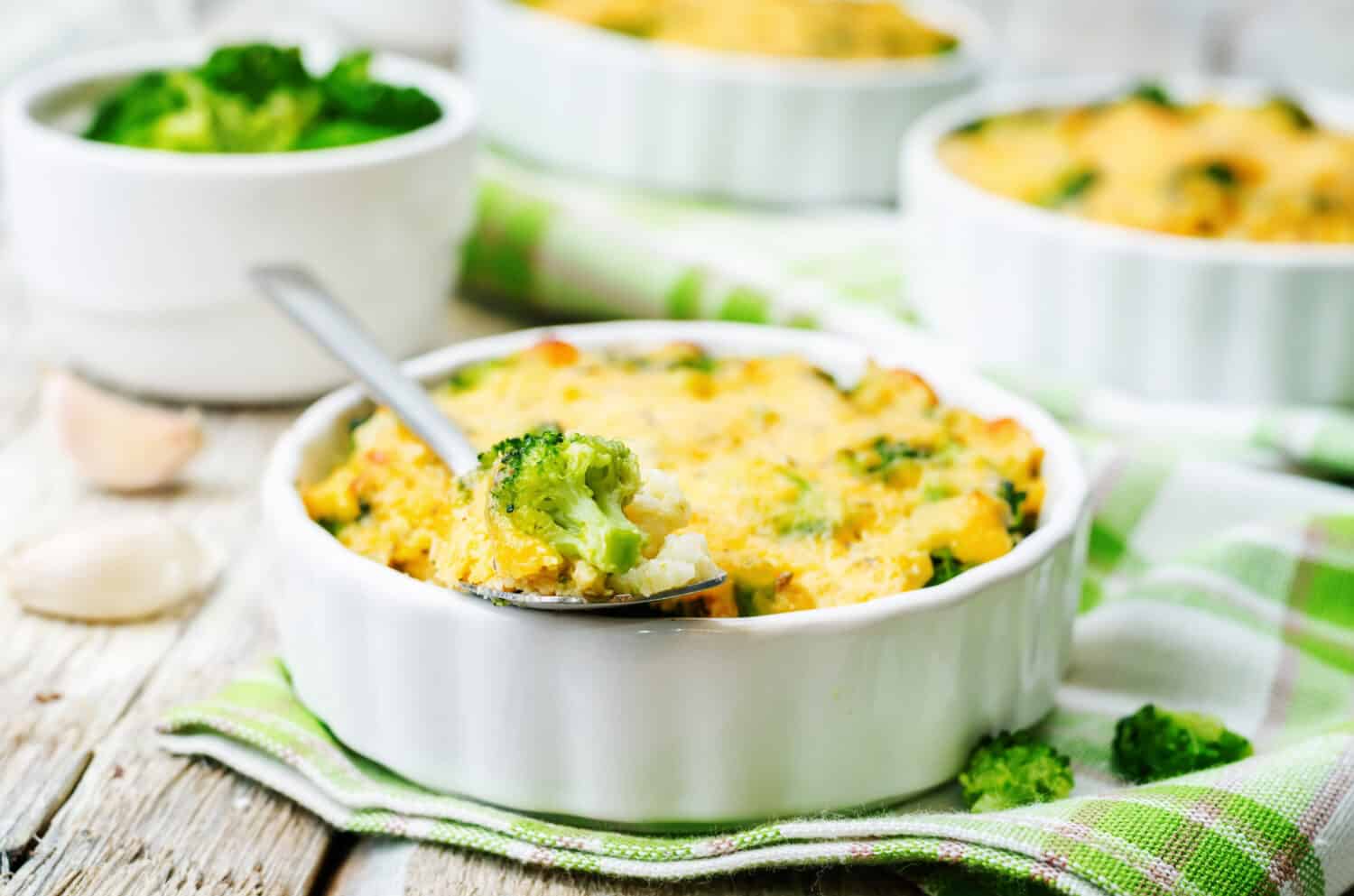 This green bean and pecan salad will be great for adding some color to your plate. Start by toasting the pecans, and while those cook you can steam your beans in the microwave. Mix the beans with the pecans and add dressing, and this salad is tasty and ready to go.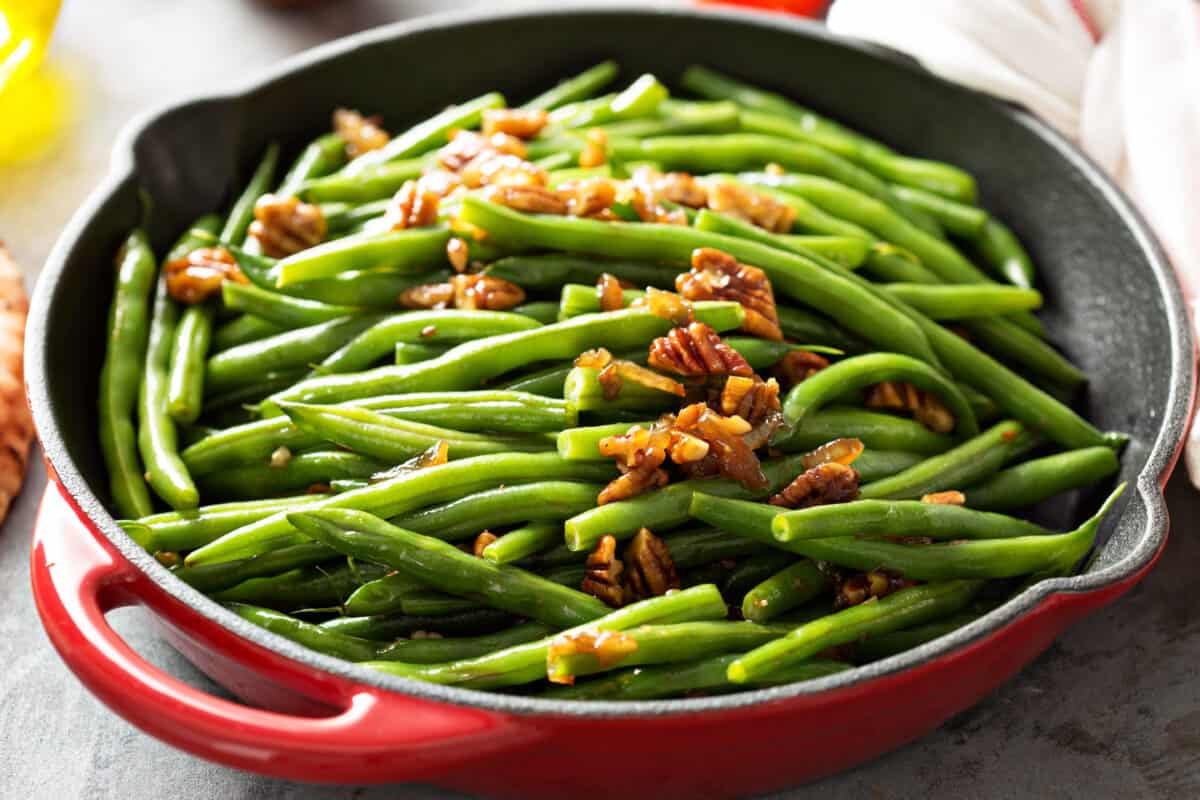 Roasted asparagus is easy to throw in the oven, but want to take it up a notch? Adding feta cheese makes this dish worthwhile. You'll also add fresh garlic, lemon zest, and a handful of seasonings to fill it with flavor.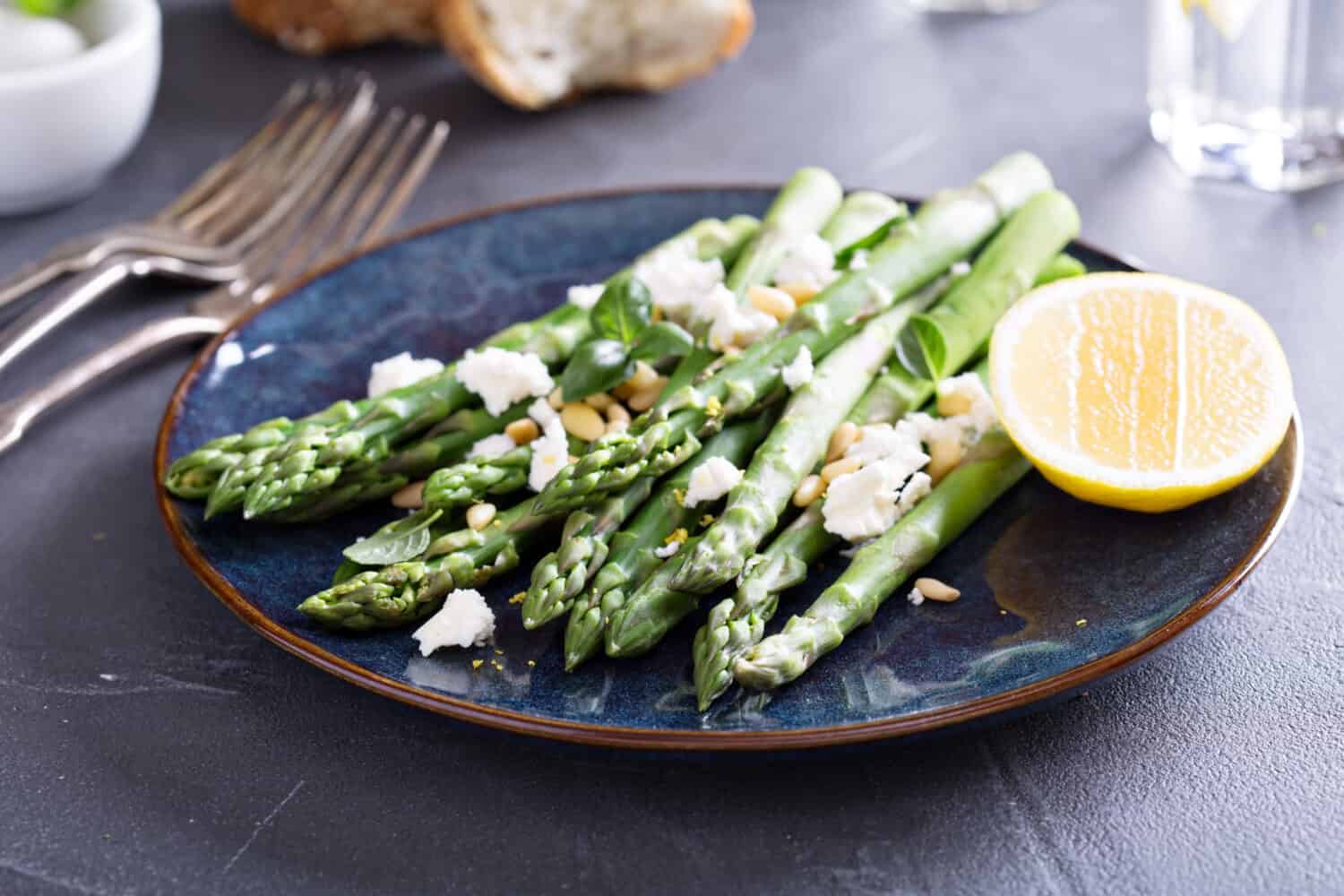 Cauliflower can be plain on its own, so boost it with flavor by adding fresh garlic. This recipe is easy, just cut up the cauliflower, prep the garlic, mix in all the seasonings, and roast in the oven for 30 minutes.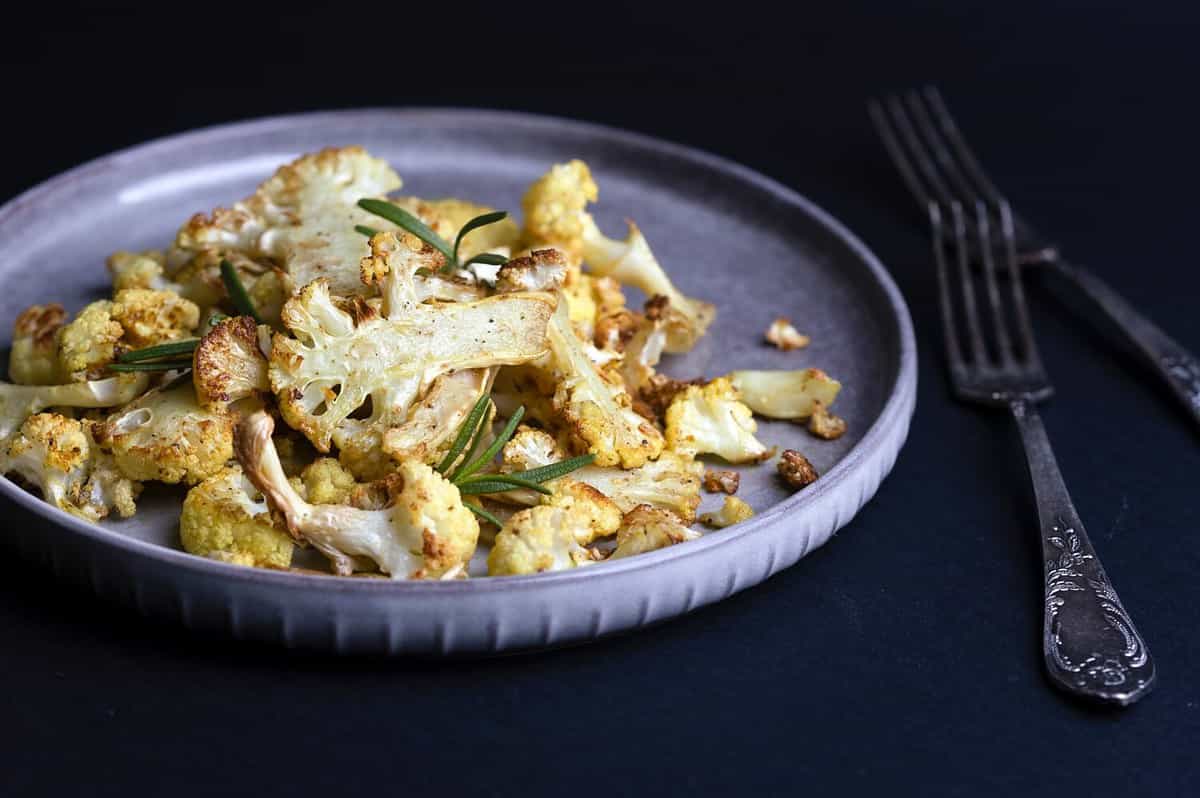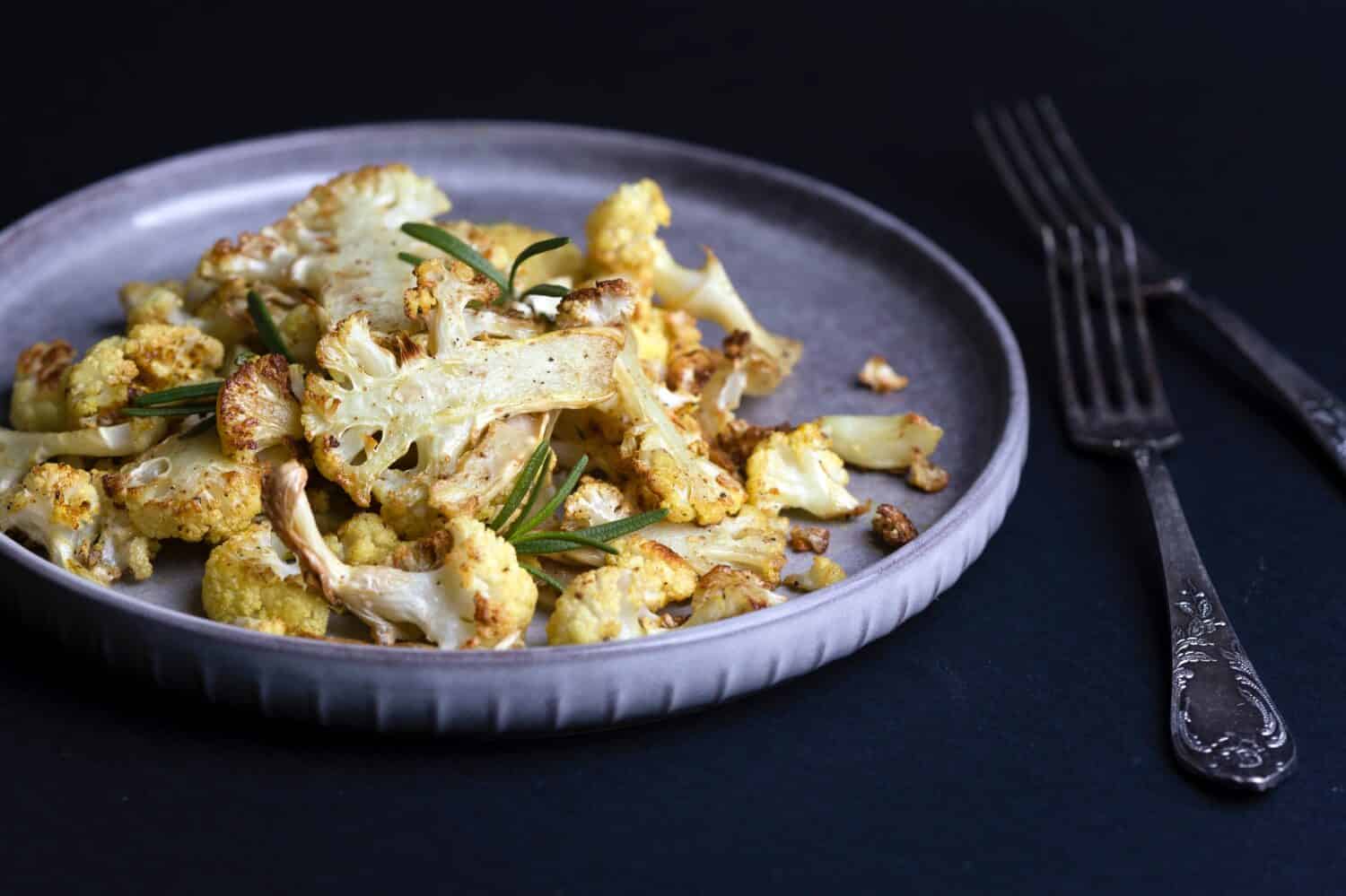 Broccoli Salad
Tired of plain old broccoli? Switch it up by making this broccoli salad. Made with red onion, bacon, sliced almonds, and a sweet dressing, this salad is full of flavor, color, and texture.
Vinegar Coleslaw
This vinegar coleslaw is a great side dish for chicken and rice to brighten up your meal. What's great about homemade coleslaw is that it's so easy to throw together. This recipe calls for green cabbage, carrot, onion, olive oil, apple cider vinegar, honey, dijon mustard, and salt and pepper to taste.
Collard Greens
If you've ever made homemade collard greens, you know they are an act of love, but they sure are worth it. Although it takes a few hours, these greens are a great veggie to add to your chicken and rice dinner.
Southern Style Mac and Cheese
Homemade mac and cheese is often a family favorite. If you don't already have a go-to recipe, try this Southern-style mac and cheese. It's made with noodles, butter, flour, milk, heavy cream, shredded cheese, and seasonings.
Candied Yams
If you're looking for something sweet to add to your meal, then these candied yams are it. They are made with sweet potatoes, brown sugar, white sugar, cinnamon, nutmeg, ginger, vanilla, and orange juice concentrate.
Maple Dijon Brussels Salad
Shaving Brussels sprouts makes for a delicious and nutritious salad. This sweet and savory recipe features a maple dijon vinaigrette. It's simple with only brussels, shallot, and walnut in the salad.
Southern Green Beans
These are not your average green beans, made with bacon and chicken broth, these green beans get infused with flavor by cooking together on the stovetop for an hour. When serving these beans, make sure to top them with a splash of the juice, it's full of flavor!
Garlic Butter Parmesan Potatoes
There's something about baby potatoes that makes a potato dish superior. These garlic butter parmesan potatoes are full of flavor and are so easy to make. Coat the potatoes with garlic, seasonings, and parmesan, and cook in the oven for 25 minutes.
Cowboy Caviar
This dish is great in the Summer and will add a ton of color and flavor to your plate. Cowboy caviar is made with corn, black beans, jalapeno, red bell pepper, red onion, and avocado.
Anastasia's Best Ever Baked Beans
If you need a side dish that is more hands-off, these baked beans are great. All you have to do is mix together canned beans with some onions, condiments, and seasonings, and they cook in the oven for about two hours.
Elote Mexican Corn Salad
This recipe is another way to spice up veggies you might have a hard time getting your kids to eat. This Elote corn salad is full of flavor. It's made with corn, red onion, cotija cheese, sour cream, mayonnaise, lime juice, cumin, paprika, chili powder, cilantro, salt, and pepper.
Watermelon, Cucumber & Feta Salad
Want to include some fruit in your dinner? This watermelon, cucumber, and feta salad is light and refreshing with a mint and lime dressing. Simply cut up the watermelon and cucumber, then mix together with feta cheese, fresh mint, lime juice, olive oil, salt, and pepper
Recipe Card
And for a delicious main dish, try out one of our favorite chicken recipes. Enjoy!
Print
Baked Parmesan Garlic Chicken
---
1

cup

grated Parmesan cheese

1

package Good Seasons Italian Dressing mix

1/2 teaspoon

garlic powder

6

boneless skinless chicken breast halves
---
Instructions
Preheat oven to 400 degrees F.
Mix cheese, dressing mix, and garlic powder.
Moisten chicken breasts with water; coat with cheese mixture. Place in a shallow baking dish.
Bake 20 to 25 min. or until chicken is no longer pink in the center.
The image featured at the top of this post is ©Brent Hofacker/Shutterstock.com.