On a keto diet, the main dish is, of course, meat. Lucky for us keto-goers, this means we can enjoy some delicious, summertime BBQ! But what about side dishes? Many BBQ side dishes tend to be too starchy for keto, so it may seem like we're out of luck.
Fortunately, the diet is flexible enough to accommodate cookout food. Here, we review 20 keto side dishes for BBQ that will hit the spot, while still helping you burn fat.
1. Maple Bacon Brussels Sprouts
Brussels sprouts are like mini cabbages. They take on other flavors very well. In this maple bacon brussels sprouts recipe, you'll enjoy the crisp chewiness and umami fatty flavor of bacon paired with the sweetness of caramelized maple syrup. These flavor combinations take brussels sprouts to a whole new level you'd never think possible while watching your waistline. Try it at your next BBQ for a side dish that's out of this world.
2. Grilled Ratatouille
You may not think you're allowed to have ratatouille on a keto diet, but you'd be wrong. This grilled ratatouille recipe is not only keto-friendly, but unique with a smoky charred flavor. It goes very well with any barbecue main dish. When eaten as a side, it's also good with grilled pork chops or steaks.
3. Sweet Summer Succotash
Succotash has a long and noble history in the United States, and it is a favorite during garden season. It typically features the Native American "three sisters" of corn, beans, and squash, which are not all keto-friendly, but there are several variations that substitute vegetables. It can also go from a hearty main soup to a dish. Perfect for the summer, this sweet summer succotash recipe helps cut through barbecue and clear the palate.
4. Easy Coleslaw
What's a barbecue without coleslaw? It's sweet, crunchy, and creamy. The typical coleslaw recipe has sugar and carrots, but this easy coleslaw substitutes a swerve sweetener. Trust me, you won't miss the sugar or the carrots.
5. Cauliflower Mushroom Casserole
Casseroles are no stranger to barbecues, since they can serve a lot of people and divide into any size serving. This cauliflower mushroom casserole recipe is as delicious as it is filling. Unlike most casseroles, it has absolutely no flour, making it keto-friendly. It's creamy, cheesy, and has savory bacon for extra heartiness.
6. Easy Broccoli Salad
Who knew raw broccoli could make a great salad!? Try this easy broccoli salad recipe. The zesty crunch of smoked almonds combines with the sweetness of cranberries and sharp cheddar cheese in a mayonnaise-based dressing.
7. Peas with Lemon
Enjoy some peas while eating keto whenever you get bored with other vegetables. This peas with lemon recipe is an example of a tasty, simple dish that takes only five minutes to make, so there's never an excuse to skip the side dish at your barbecue.
8. Tennessee Onions
Onions really shine in this Tennessee onions recipe, which is old-fashioned but unique and works for keto. Once you try it, I think you'll agree it's a keeper. It's tender, sweet, saucy, and a bit crispy.
9. Roasted Green Beans
A lot of people like green beans, but how do you prepare them for a keto-friendly barbecue? Roasted green beans take hardly any time to make and include those good keto fats thanks to olive oil.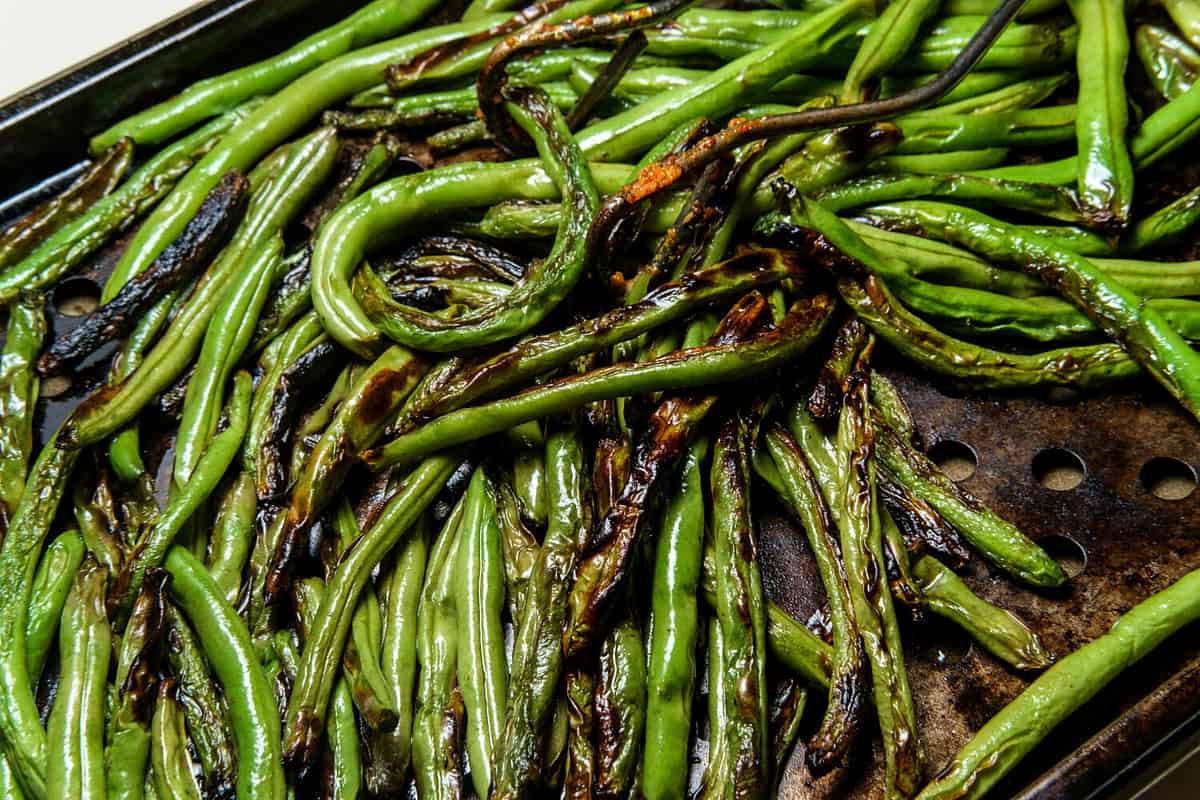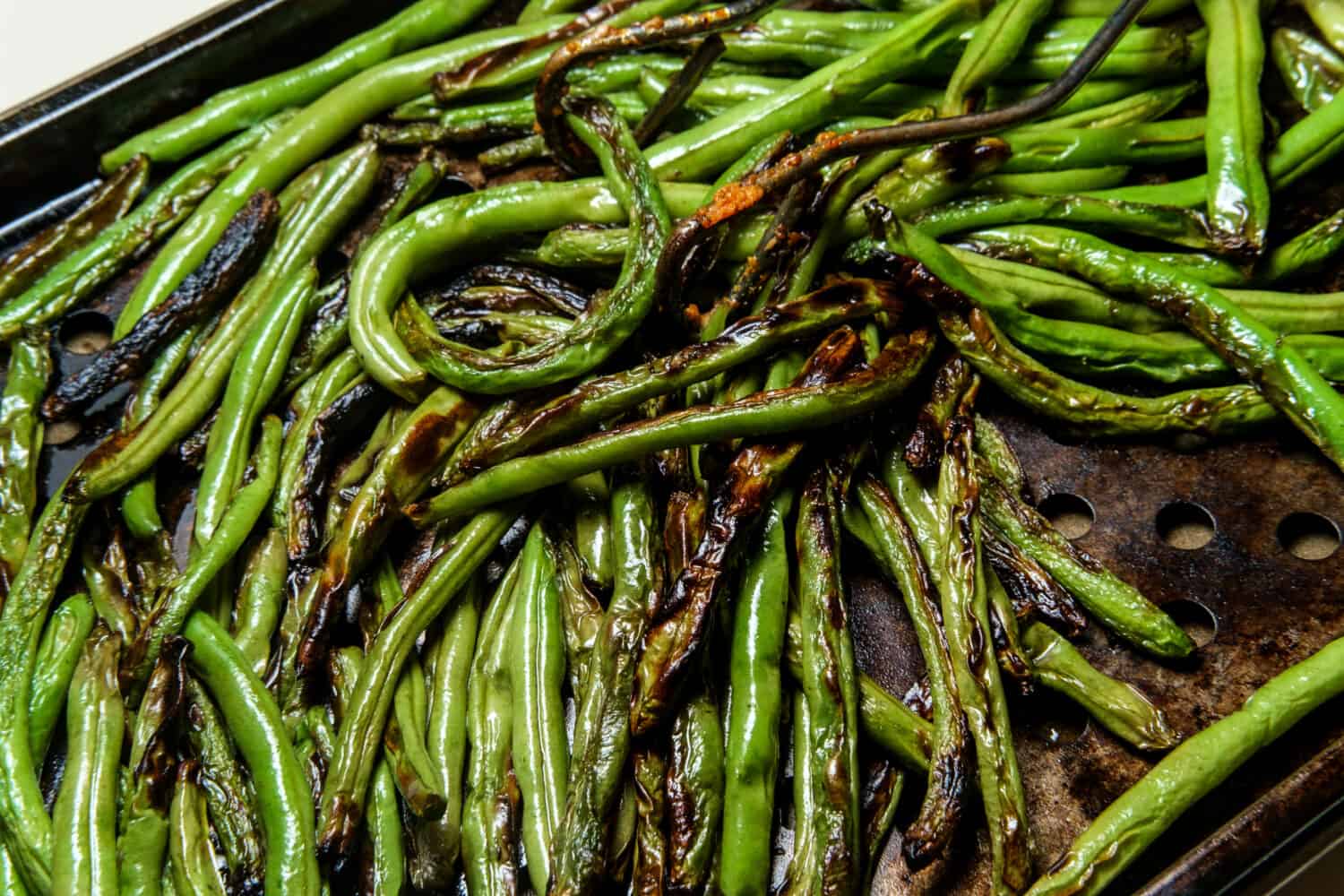 10. Oven Roasted Radishes with Onions
Barbecue is all about summer vegetables, so why not use radishes? Oven roasted radishes with onions have thyme, red onion, and black pepper for an ultra-healthy but savory keto-friendly side dish.
11. Easy Deviled Eggs
Deviled eggs are popular for outdoor entertainment because they make such a great portable appetizer. You can prepare these easy deviled eggs as-is or add some hot sauce for an extra kick.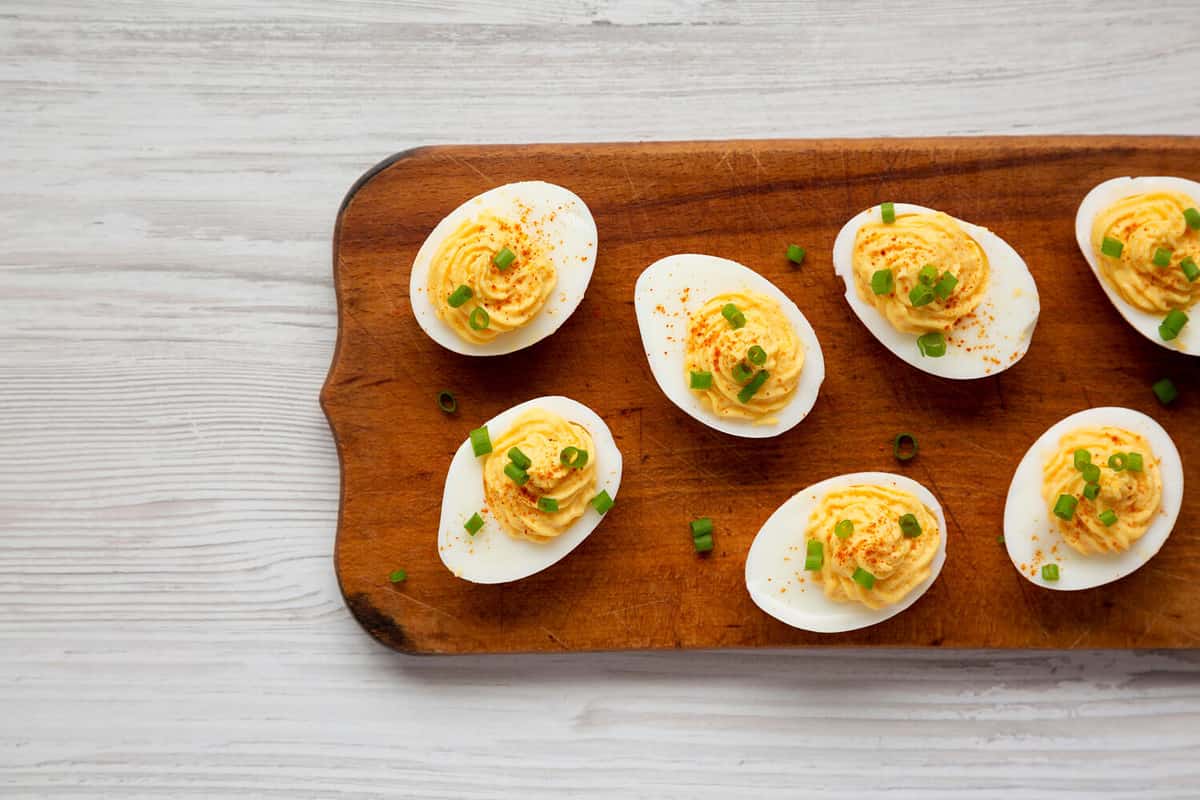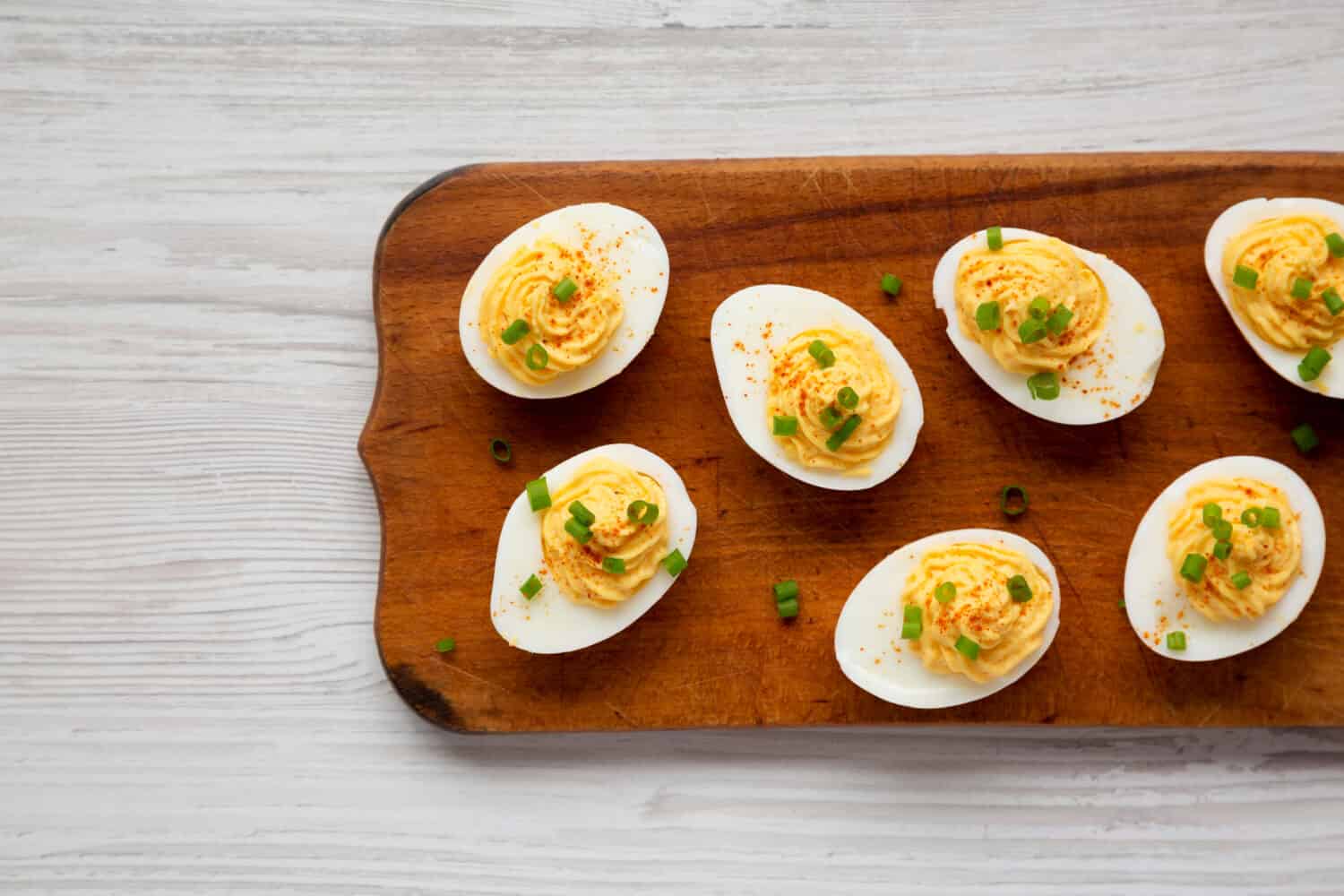 12. Cucumber Salad with Garlic
When I bring a salad to a barbecue, I make sure it's not boring. This cucumber salad with garlic recipe is absolutely refreshing, especially during the hottest summers. It's not only great for keto but works as a fabulous substitute for coleslaw.
13. Fresh Asparagus and Avocado Salad
Go heavy on the veggies (and fruit) with this fresh asparagus and avocado recipe. In addition to the two green superstars, it also includes zucchini, mushrooms, and tomato for variety. Onion, garlic, and spices level up the flavor for an explosion of delicious but healthy flavor.
14. Easy Marinated Mushrooms
Mushrooms are meaty and tasty! Choose between several varieties, including cremini, also known as baby bella. This easy marinated mushrooms recipe is a go-to keto side dish when you really want to impress a crowd, or just your own taste buds. You can serve it as a snack or appetizer or make it in bulk for a side dish.
15. Roasted Green Beans with Beets, Feta, and Walnuts
This roasted green beans with beets, feta, and walnuts has everything it needs to be a hit at a barbecue while keeping you in ketosis: Vegetables, cheese, and nuts. Feel free to switch up the type of cheese and nuts for even more variety.
16. Roasted Asparagus
This roasted asparagus is simple but flavorful. It comes out of the oven just right, with the salt and olive oil bringing out the flavor. It goes well with any barbecued meat.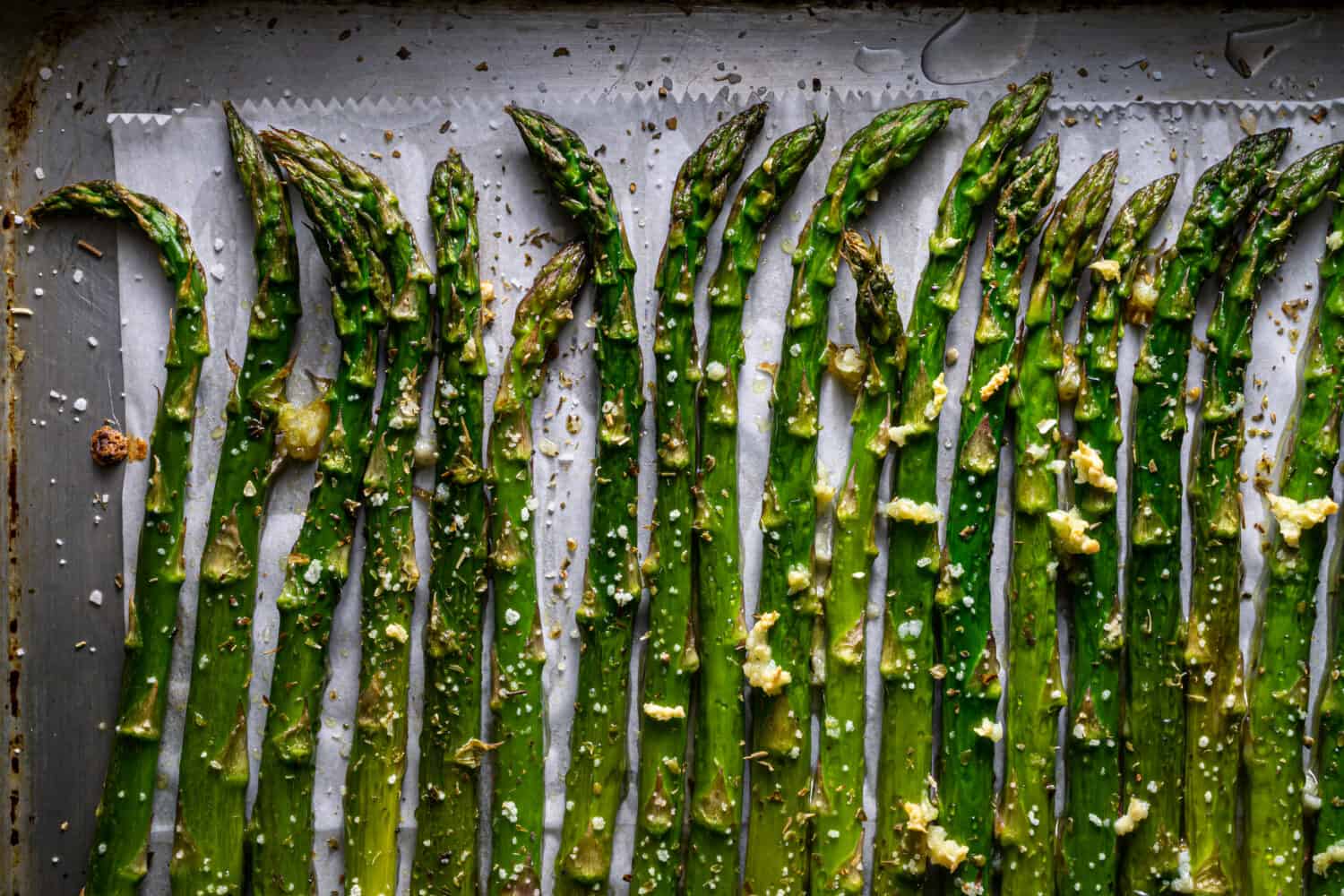 17. Zucchini and Yellow Squash Saute
If you love squash, you'll enjoy this zucchini and yellow squash saute. It has the simple goodness of both zucchini and yellow squash with the sharpness of parmesan cheese on top.
18. Garlic Herb Butter Broccoli
Almost anyone can enjoy broccoli if it's prepared right, and this garlic herb butter broccoli recipe will have barbecue guests smacking their lips. Cooked in butter and spiced with parsley, garlic, and red pepper, this delicious, keto-friendly side dish makes the humble broccoli luxurious.
20. Sauteed Mushrooms
Steak and mushrooms are a match made in heaven, and grilled steak is a staple at barbecues. I love this sauteed mushrooms recipe with its addition of onion, dry white wine, and Worcestershire sauce for huge umami flavor.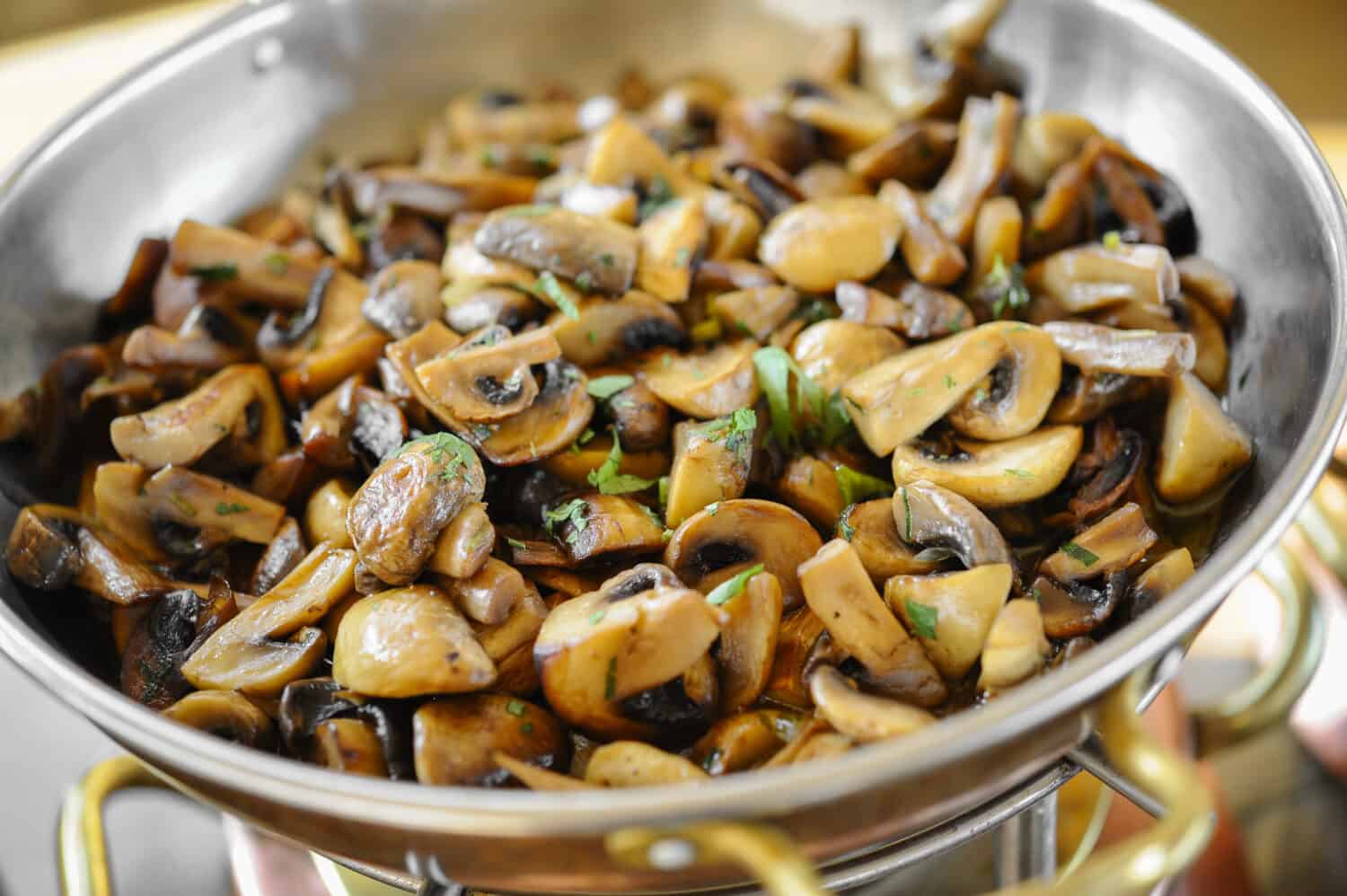 The image featured at the top of this post is ©Candice Bell/Shutterstock.com.