Roasted green beans are a favorite side dish at any holiday dinner. Perfect for any meal, they compliment meat or fish wonderfully. Try this roasted green beans recipe. Your family is sure to love it.
Roasted Green Beans
Ingredients:
2 lbs. fresh green beans
2 Tablespoons olive oil
1 teaspoon kosher salt
1/2 teaspoon fresh ground pepper
Directions:
1. Preheat oven to 400 degrees F.
2. Wash, dry, and trim the green beans.
3. Place the green beans in a single layer on a shallow baking pan. Drizzle with olive oil.
4. Sprinkle with salt and pepper to taste.
5. Roll the green beans in the oil and salt to evenly coat.
6. Roast for 20-25 minutes, turning after 15 minutes, until beans are fairly brown in spots and somewhat shriveled.
Serves 6.
How Healthy Are Green Beans?
Have you ever wondered how healthy green beans actually are? We know they're healthy and adding them to a main meal makes the meal heathier. But, just how healthy are green beans? They are actually extremely healthy.
Green beans are a great food to add to your diet if you want to maintain or lose weight. They help make you feel full and keep you feeling full for longer. This is due to all the protein and fiber in them. They are also an excellent source of potassium, folate, and vitamin C. There is also a healthy amount of beta-carotene, which helps fight inflammation and lower blood pressure.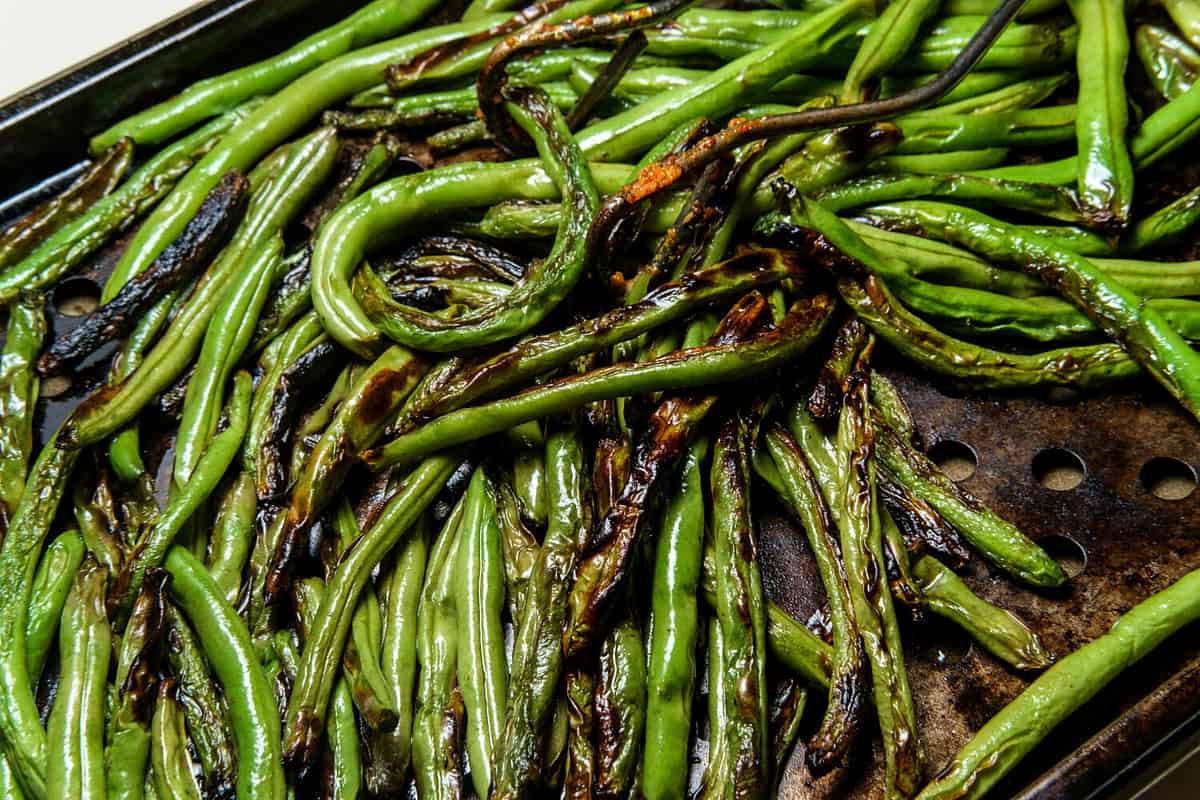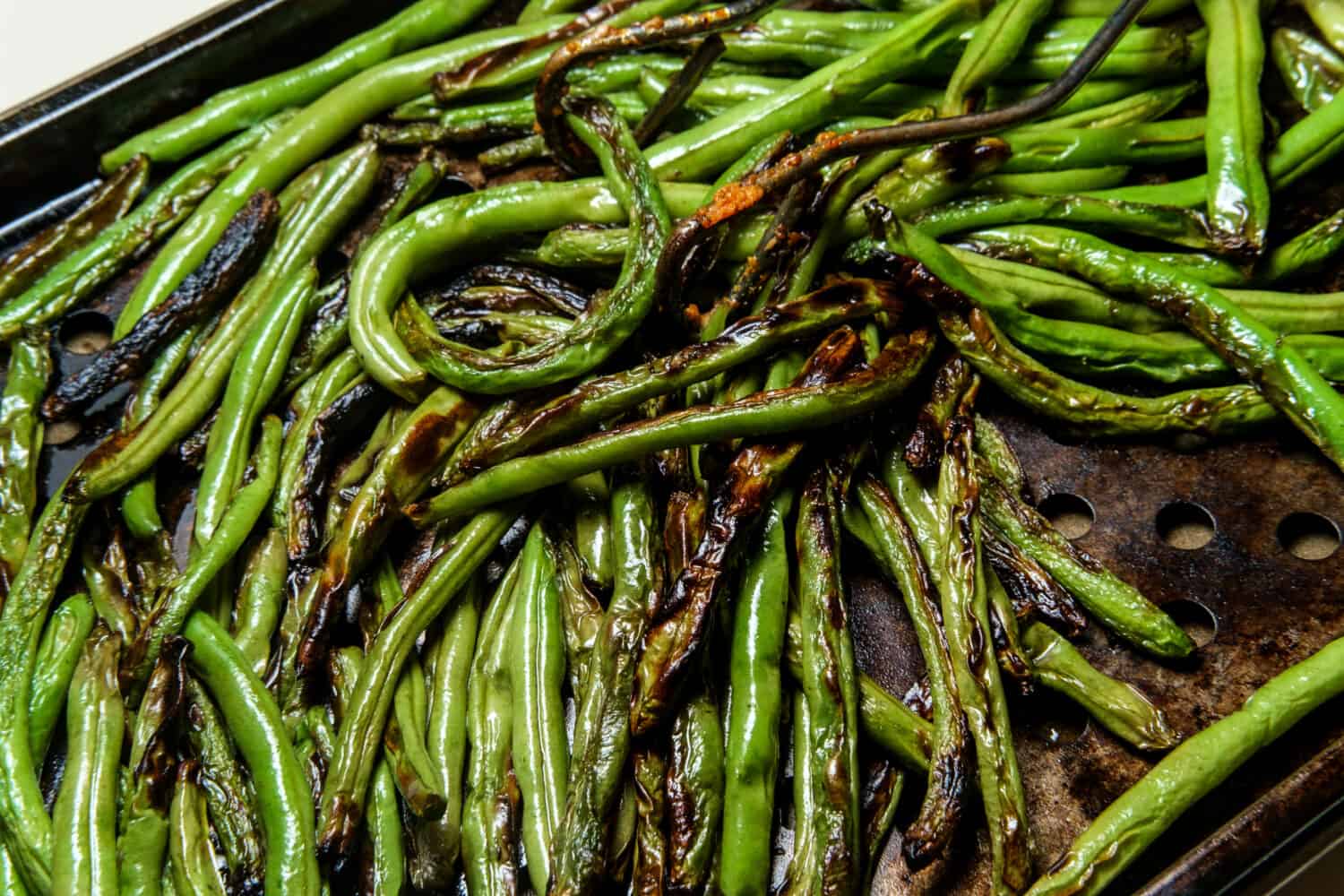 You can eat green beans multiple times a week as part of any meal. They pair wonderfully with foods like grilled chicken, steak, BBQ ribs, hamburgers, and even hot dogs. If you are running out of time on what side dish to add to a meal or if you need to bring a side dish to a potluck, pull up this roasted green beans recipe. You'll know you're serving a healthy and delicious side dish. It's a win win.