Thanksgiving is a meal so many of us look forward to each year — family gathers to share a meal, reflect and give thanks. But for those abiding by a keto-friendly diet, it can be an interesting meal to navigate. Just because you're eating keto, though, doesn't mean you can't enjoy a solid Thanksgiving feast — with these keto Thanksgiving recipes, of course. First things first, though.
What is the Keto Diet?
Very generally speaking, the ketogenic diet (aka the "keto" diet) is low-carb, high-fat diet. Calories are generally consumed via fat and protein instead of carbs. Similar to Atkins, the keto diet is designed to help your body burn more fat for energy. A general daily dietary breakdown includes a diet that is 70% fat, 25% protein and 5% carbs.
What You Can — and Can't Eat on the Keto Diet
The keto diet is generally rich in protein (poultry, seafood, etc.), high-fat dairy (cheeses, cream, etc.), nuts, and certain berries and vegetables. In terms of what you can't eat, avoid breads, starchy veggies (peas, potatoes, etc.) and basically anything sugary.
Keto-Friendly Veggies
When it comes to planning your keto-friendly Thanksgiving, here is a general list of veggies that are keto-friendly. Consider this list when you start creating your Thanksgiving menu.
Greens — spinach, cabbage, kale, lettuce, arugula, etc.
Broccoli and cauliflower
Zucchini
Avocadoes
Asparagus
Brussels sprouts
Carrots
Mushrooms
Onions
Tomatoes
Green beans
Radish
Celery
Cucumber
OK! Without further ado, let's get to the reason you're reading: Keto Thanksgiving recipes. OH! And be sure to keep scrolling to the bottom, where we're excited to share our favorite keto-friendly turkey gravy and mashed cauliflower recipes. Let's do this!
KETO THANKSGIVING RECIPES
Let's start with the obvious star of the show: the turkey. This herb-roasted turkey recipe is a winner, complete with rosemary and sage for an added kick (both of which are keto-friendly!).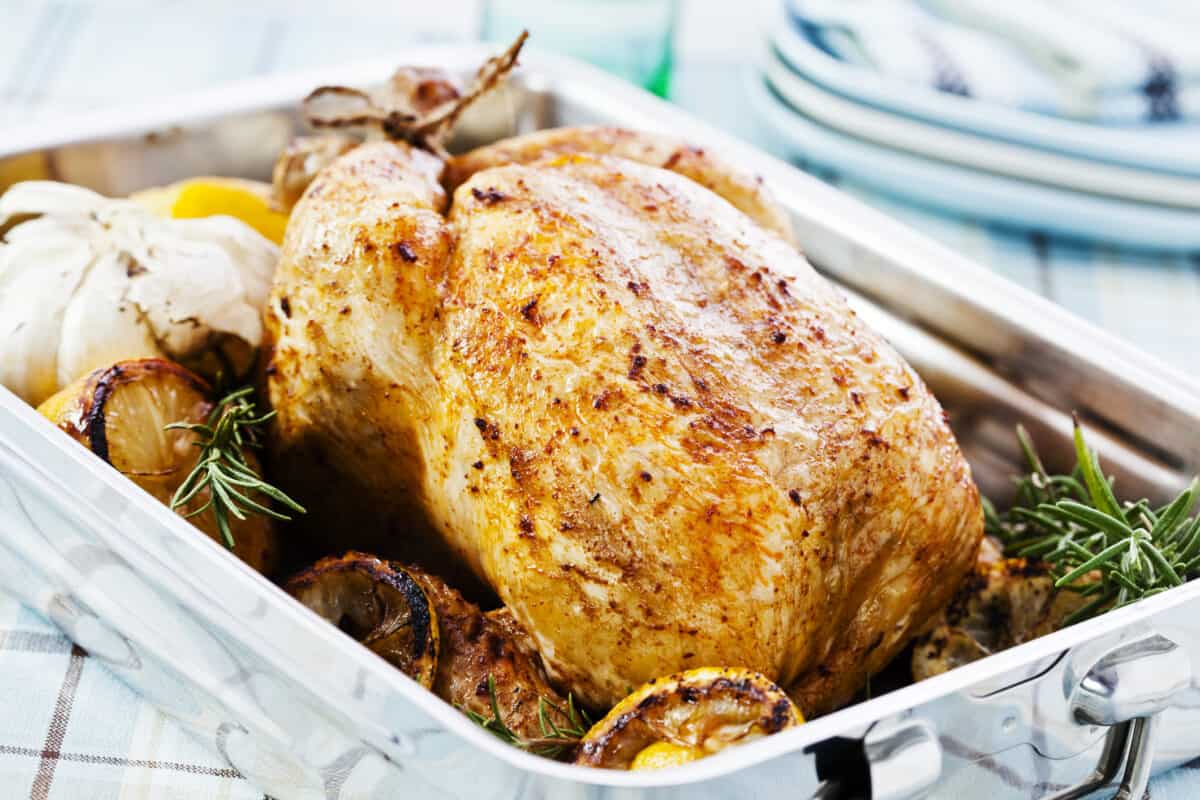 Tradition may dictate that turkey has to take center stage. But what about chicken? Another poultry option could either replace turkey or accompany it if you're serving a crowd. This Sunday roast chicken recipe is fairly straightforward with less than 10 ingredients. The finished product is a smash hit.
KETO-FRIENDLY THANKSGIVING SIDES
Zucchini is a keto diet staple, and this simple yet flavorful sauteed zucchini recipe is a perfect keto Thanksgiving side dish. Soy sauce brings a distinctly Asian flavor that works well with turkey.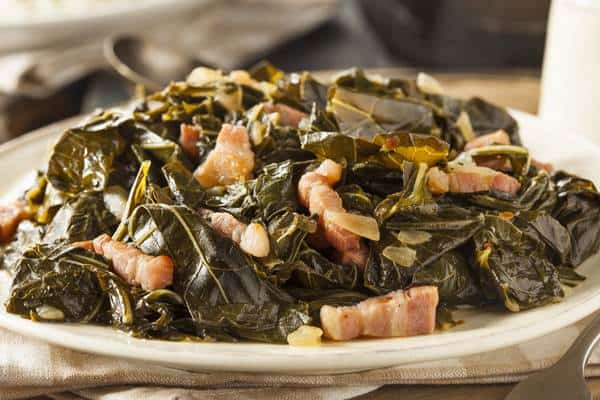 Regardless of which greens you choose to smother, this recipe delivers on the keto-friendly front. It also brings the spice, so make sure you warn your guests that it comes with a kick of cayenne.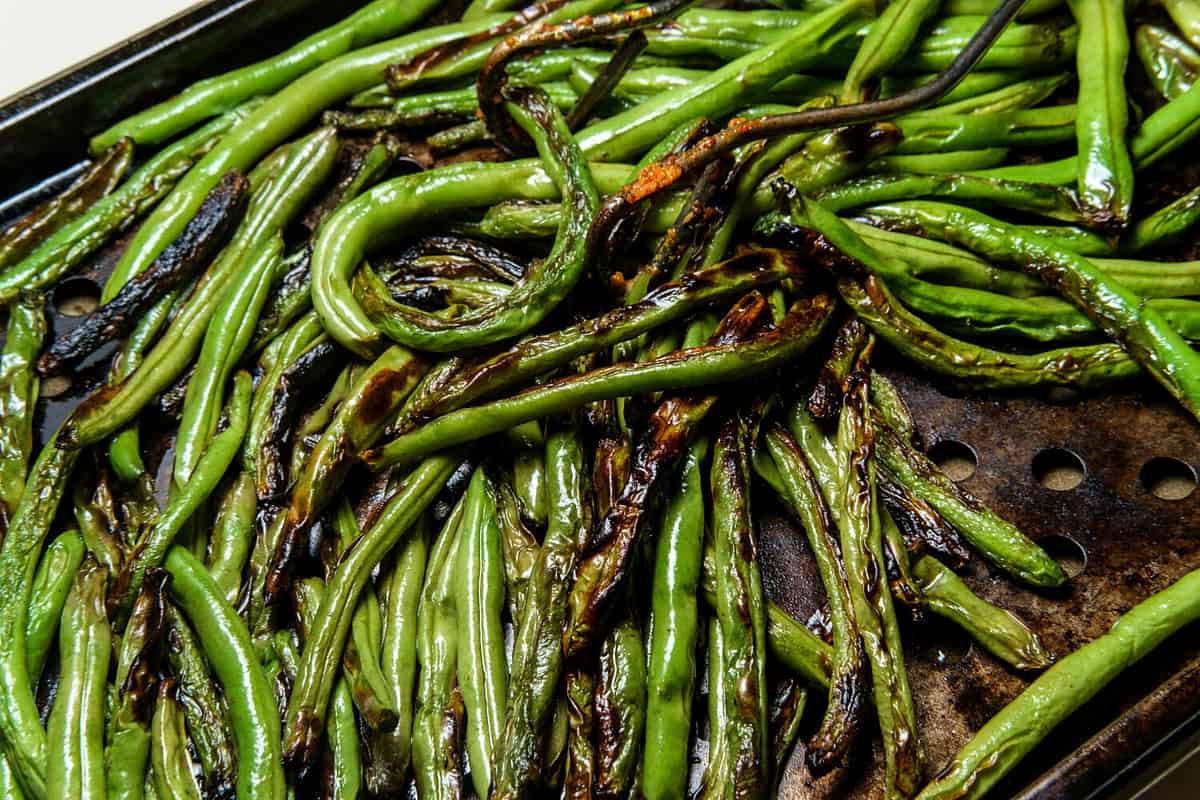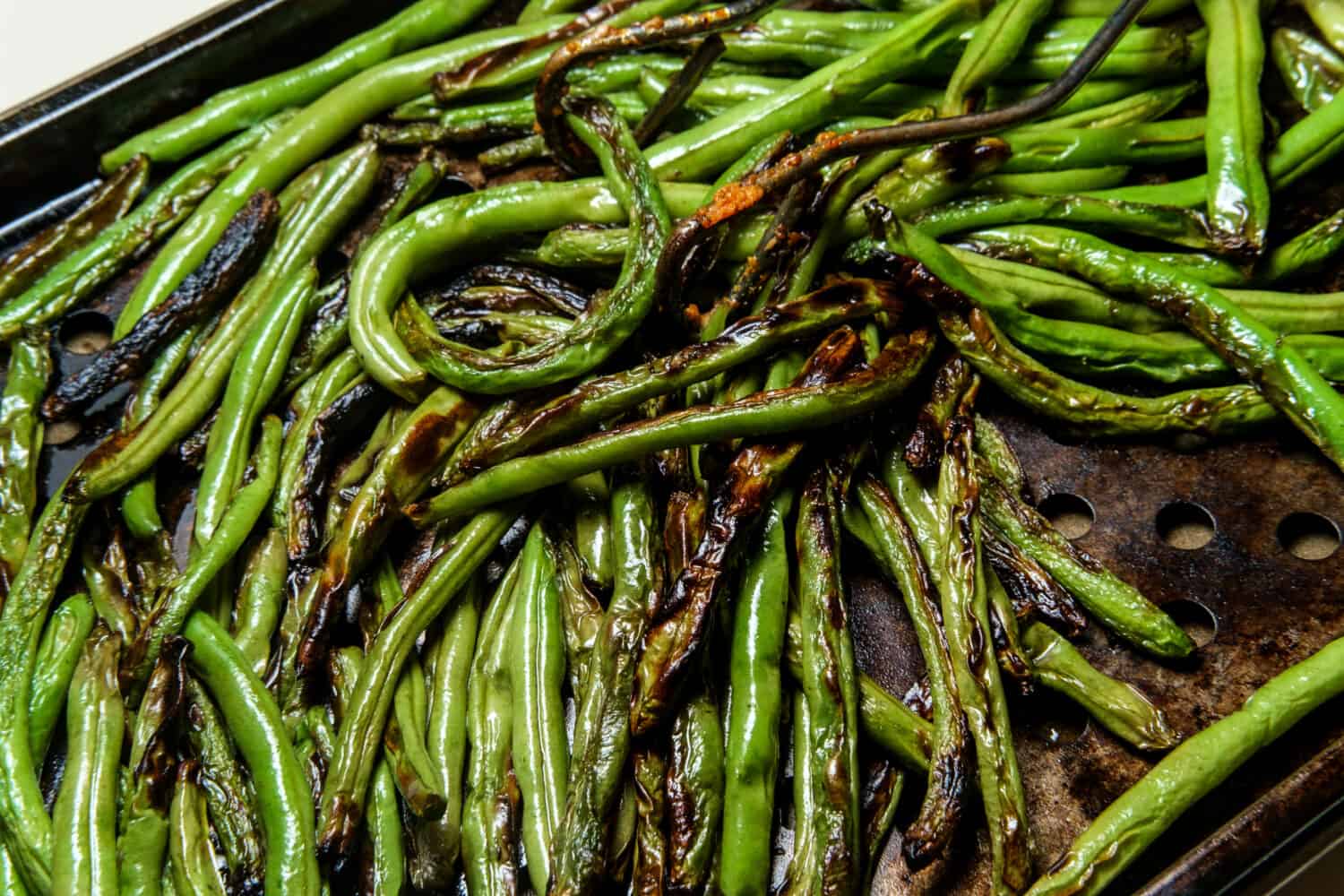 Green beans — or green bean casserole — are a Thanksgiving side dish staple. This simple-to-whip-up recipe will please the keto-abiding folks at your table as well as Thanksgiving traditionalists.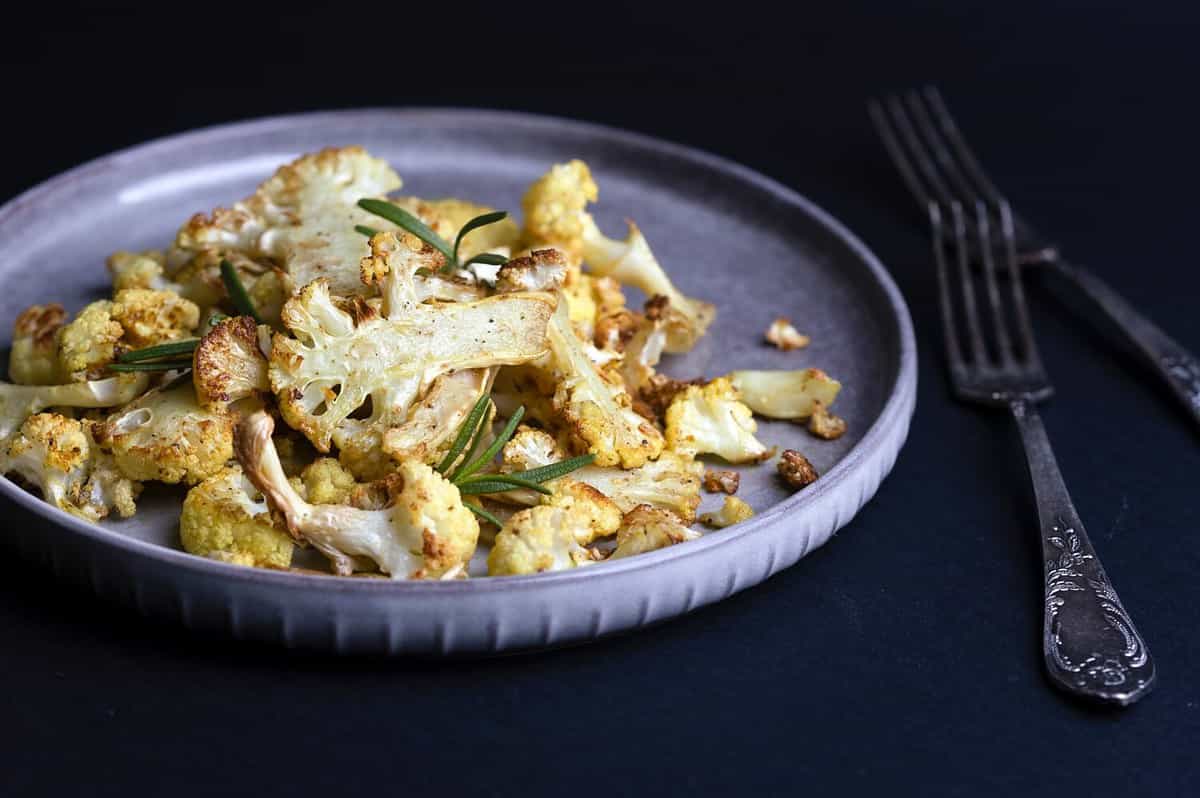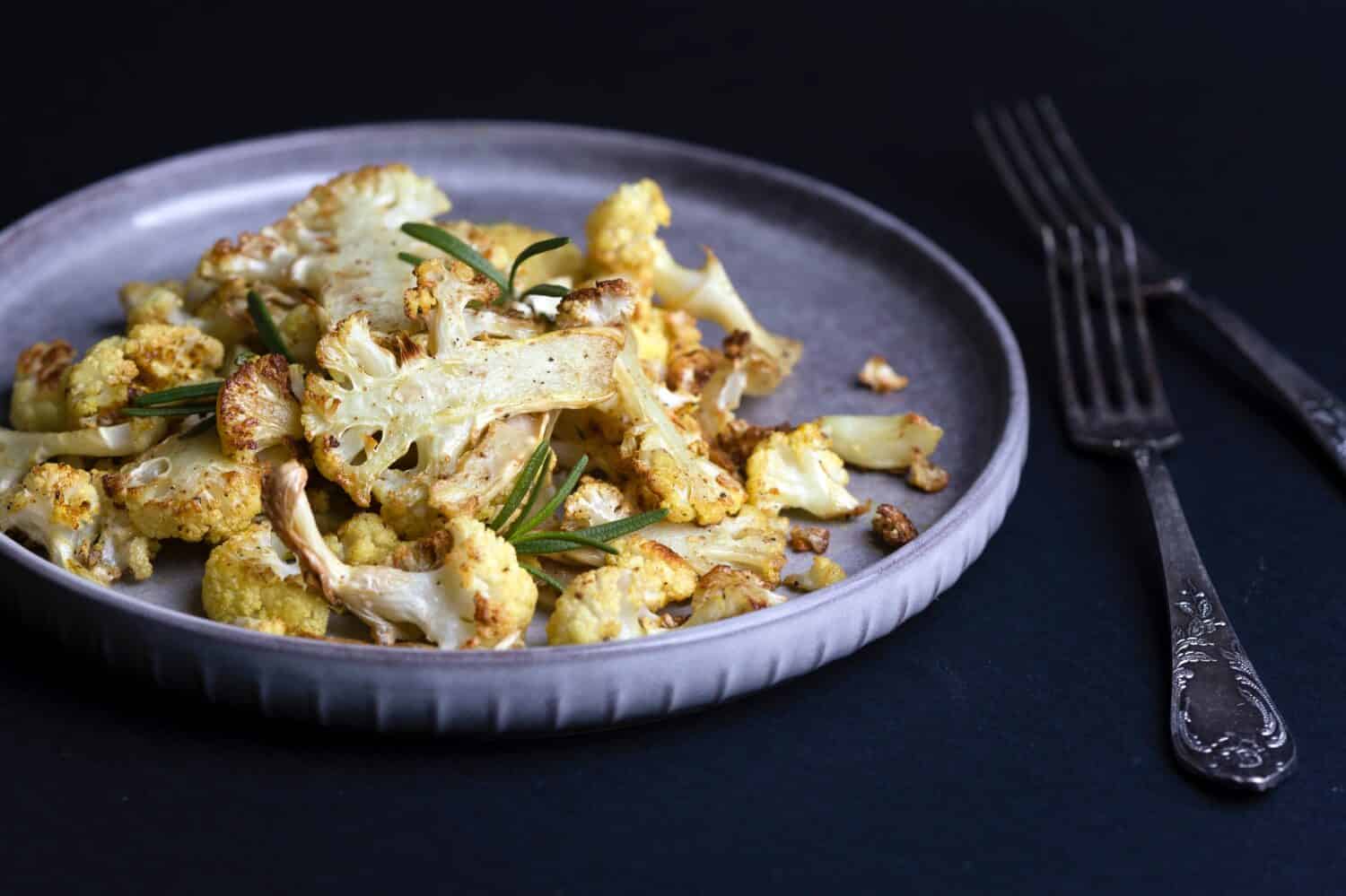 Roasted cauliflower is not only a tasty side, but it's a pretty dish as well. The vibrant white color of this cruciferous veggie will bring a bit of a pop to your table. And the fresh rosemary garnish will make it a fan favorite.
Keto Sausage and Sage Stuffing
Print
Keto-Friendly Sausage and Sage Stuffing
---
1

pound

ground sausage (pork or turkey)

2

cups

almond flour or almond meal

2 tablespoons

butter

1/2

cup

chopped celery

1/2

cup

chopped onion

2

cloves garlic, minced

1 tablespoon

fresh sage, chopped

1

cup

chicken broth
Salt and pepper to taste
---
Instructions
In a large skillet, brown the sausage, breaking it into crumbles as it cooks. Remove and set aside.
In the same skillet, melt the butter and sauté the celery, onion, garlic, and sage until softened.
Stir in the almond flour and gradually add the chicken broth, mixing until it reaches a stuffing-like consistency.
Season with salt and pepper, then fold in the cooked sausage. Serve as a keto stuffing alternative.
We promised you a stuffing recipe, and here you go. While images of stuffing conjure carb nightmares, that isn't the case with this keto-friendly stuffing. It's low-carb (obviously) as well as gluten-free. This one's a winner, for sure!
When it comes to keto-friendly sides, bell peppers are a hit — especially when stuffed with low-carb ingredients like tomatoes, cheese and ground turkey. It IS Thanksgiving, after all.
This is an easy-to-make dish that can be prepped ahead of time or on the fly. And it's a tasty option whether you're abiding by a keto diet or not.
Print
Keto Creamed Spinach
---
Description
1 pound fresh spinach, washed and chopped
2 tablespoons butter
2 cloves garlic, minced
1/2 cup heavy cream
1/4 cup grated Parmesan cheese
Salt and pepper to taste
---
---
Instructions
In a large skillet, melt the butter and sauté the garlic until fragrant.
Add the chopped spinach and cook until wilted.
Stir in the heavy cream and Parmesan cheese, then simmer until the sauce thickens.
Season with salt and pepper and serve.
This dish is a super-simple and easy to create. Saute onion, cabbage and garlic in butter or oil, and season according to your liking. It's incredibly nutritious and can be as flavorful as you'd like.
Sub out the brown sugar for a keto-friendly alternative, and you have an incredibly tasty — and sweet — side that's packed with nutrients and flavor.
Now Thanksgiving table is complete with a piping-hot bowl of freshly sauteed mushrooms. Here's an easy recipe that is delicious and keto-friendly.
Toss any pre-conceived thoughts about Brussels sprouts out the window because this recipe will totally flip the script. Five easy ingredients can quickly be whipped up and will make your mouth oh-so-thankful!
Green Bean Almondine
Print
Green Bean Almondine
---
1

pound

fresh green beans, trimmed

2 tablespoons

sliced almonds

2 tablespoons

butter

1

clove garlic, minced
Salt and pepper to taste
---
Instructions
Steam the green beans until they're tender but still crisp, then drain.
In a large skillet, melt the butter and sauté the garlic and sliced almonds until they're lightly toasted.
Add the steamed green beans and toss to coat in the butter and almond mixture.
Season with salt and pepper before serving.
In addition to being keto-friendly, this delicious dish is also gluten-free. Seven SUPER-simple ingredients combine to create a tasty side everyone will love!
SALADS
Avocado is rich in monounsaturated fats (the good kind of fat), and they're keto-friendly. Here is a tasty avocado salad recipe that makes a great side at Thanksgiving or anytime.
This salad is a delightful blend of fresh flavors — asparagus, zucchini, mushrooms, tomatoes, and avocado. Douse it all in a light dressing, and you have a bright and tasty salad for your Thanksgiving table.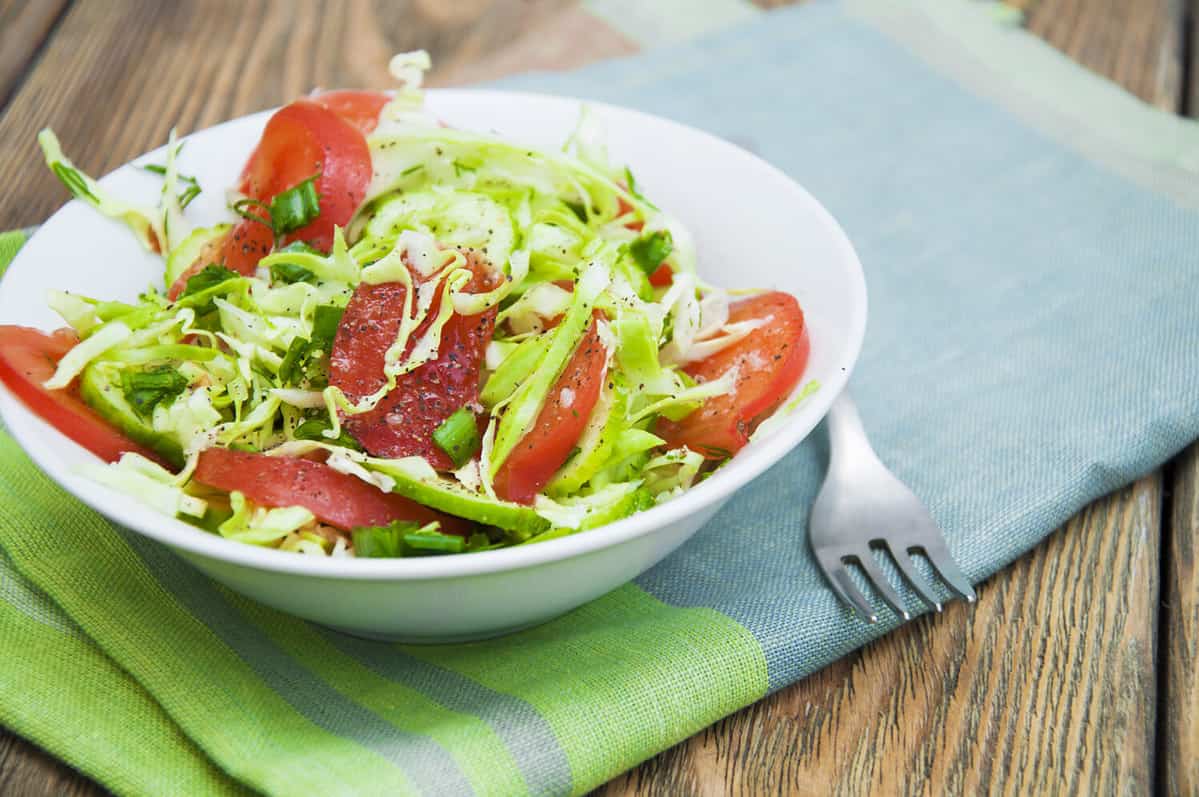 We offered a sauteed cabbage recipe earlier, but here's a cold cabbage option. Combine cabbage and tomatoes with a light dressing to complete a scrumptious salad recipe.
KETO-FRIENDLY DESSERTS
No Thanksgiving meal is complete without a pumpkin pie. Make it a keto-friendly option with this tasty recipe featuring a sugar substitute and keto-friendly pie crust.
Substitute key ingredients like Splenda for sugar and almond flour for all-purpose flour, and you'll instantly enjoy a low-carb version of this delicious dessert. Check out this low-carb cheesecake recipe here.
Keto Chocolate Mousse
A few simple, keto-friendly ingredients ensure you have a tasty, chocolatey dessert for your guests. Sweet tooth = satisfied!
MORE KETO-FRIENDLY RECIPES
Print
Keto Gravy
---
Pan drippings from the roasted turkey

1

cup

chicken or turkey broth (low-sodium)

2 tablespoons

almond flour or coconut flour
Salt and pepper to taste
---
Instructions
Pour the pan drippings from the roasted turkey into a fat separator or a large measuring cup and let the fat separate from the juices.

In a saucepan, heat the separated fat over medium heat.

Whisk in the almond or coconut flour and cook for a few minutes until it's lightly browned.

Gradually whisk in the separated juices and chicken or turkey broth. Continue to whisk until the gravy thickens to your desired consistency.

Season with salt and pepper to taste.
Print
Keto-Friendly Thanksgiving Stuffing
---
Author:

Total Time:

45 mins
Description
This is a delicious keto-friendly alternative to traditional stuffing. Whip up this recipe and serve it at your keto-friendly Thanksgiving.
---
4

cups

of almond flour bread

1

cup

of celery

1

cup

of onion

1

cup

of chicken broth

1 tsp

of sage

1 tsp

of thyme
to taste of salt
to taste of pepper
---
Instructions
Preheat oven to 350 degrees F.
Saute celery and onion until tender.
In a large bowl, combine bread, celery, onion, sage, thyme, salt, and pepper.
Stir in chicken broth until well combined.
Bake in a greased baking dish for 30 minutes, or until golden brown.
Prep Time:

15 mins

Cook Time:

30 mins

Category:

Side Dish

Method:

Baking

Cuisine:

American
Print
Keto Mashed Cauliflower
---
Description
These keto cauliflower mashed potatoes are a great side dish for your Thanksgiving meal or any occasion where you'd like a low-carb alternative to traditional mashed potatoes. Enjoy!
---
1

large head of cauliflower, cut into florets

2

–

3

cloves of garlic, minced

2 tablespoons

butter or olive oil

2

ounces

cream cheese (optional, but adds creaminess)
Salt and pepper to taste
Chopped fresh chives or parsley for garnish (optional)
---
Instructions
Steam or Boil Cauliflower: You can steam the cauliflower florets until they are very tender, or you can boil them. It usually takes about 10-15 minutes. You'll know they're done when they're easily pierced with a fork.

Drain and Dry: Drain the cooked cauliflower well to remove excess moisture. You can even press it gently with a clean kitchen towel to remove more water. The drier the cauliflower, the better the texture of your "mashed potatoes."

Blend the Cauliflower: In a food processor or using a hand blender, blend the cauliflower until it's smooth and has a mashed potato-like consistency. If you don't have a food processor, you can use a potato masher, but it might not be as smooth.

Sauté Garlic: In a separate pan, melt the butter or heat the olive oil over low heat. Add the minced garlic and sauté for 1-2 minutes until fragrant. Be careful not to brown the garlic.

Mix Cauliflower and Cream Cheese: If you're using cream cheese, add it to the blended cauliflower and pulse to combine. Then, add the sautéed garlic and melted butter (or olive oil) to the cauliflower mixture. Blend until everything is well combined. Season with salt and pepper to taste. Adjust the consistency by adding more cream cheese or butter if needed.

Serve: Transfer the mashed cauliflower to a serving dish, and garnish with chopped fresh chives or parsley if desired.
The image featured at the top of this post is ©Bochkarev Photography/Shutterstock.com.