If you're cooking pork tenderloin for dinner, you might be looking for some easy and delicious side dishes that will pair well. Rice is always a great side dish option. While it offers little in the way of nutrients, other than fiber, it is a versatile ingredient. Before we get to the recipes, let's look at the nutritional value of rice and the types of rice available.
Classification and Nutritional Values of Rice
Most rices fall into one of two main categories: white rice and brown — or whole grain — rice. (There's also rough rice, but it's not as common.) White rice has been stripped of most of its nutrients, but offers a longer shelf-life and a more rich flavor. Brown rice, on the other hand, is still whole — or intact — which is why it is more nutritious than its white alternative. White rice can raise blood sugar because it has a higher glycemic index, while brown rice is higher in fiber and helps you feel fuller for longer.
Long Grain vs. Short Grain
You may have heard the term long-grain rice or short-grain rice and wondered what that means. There are actually three grain lengths — long, medium and short. The grain size refers to the shape of the rice as well as the length, and the size of the rice grain impacts the texture and, by proxy, the way in which you cook it and the recipes in which you use it.
Long-grain rice — light and fluffy, 3-4 times as long as it is wide, often used in casseroles, stir-fries and bowls
Medium-grain rice — chewy and slightly sticky in texture, shorter and thicker than long-grain, and most often used in dishes like risotto and paella
Short-grain rice — soft, sticky texture, shorter in length than width, and most often used in sushi and poke bowls
Types of Rice
There are three classifications of rice and three sizes, but there are many more varieties based on aroma and flavor. For example:
Arborio
Basmati
Jasmine
Black
Bomba
Rice Side Dishes to Pair With Pork Tenderloin
Now that we have the basics of rice, let's get cooking. Here are some great recipes that pair well with your pork tenderloin and that the family will love.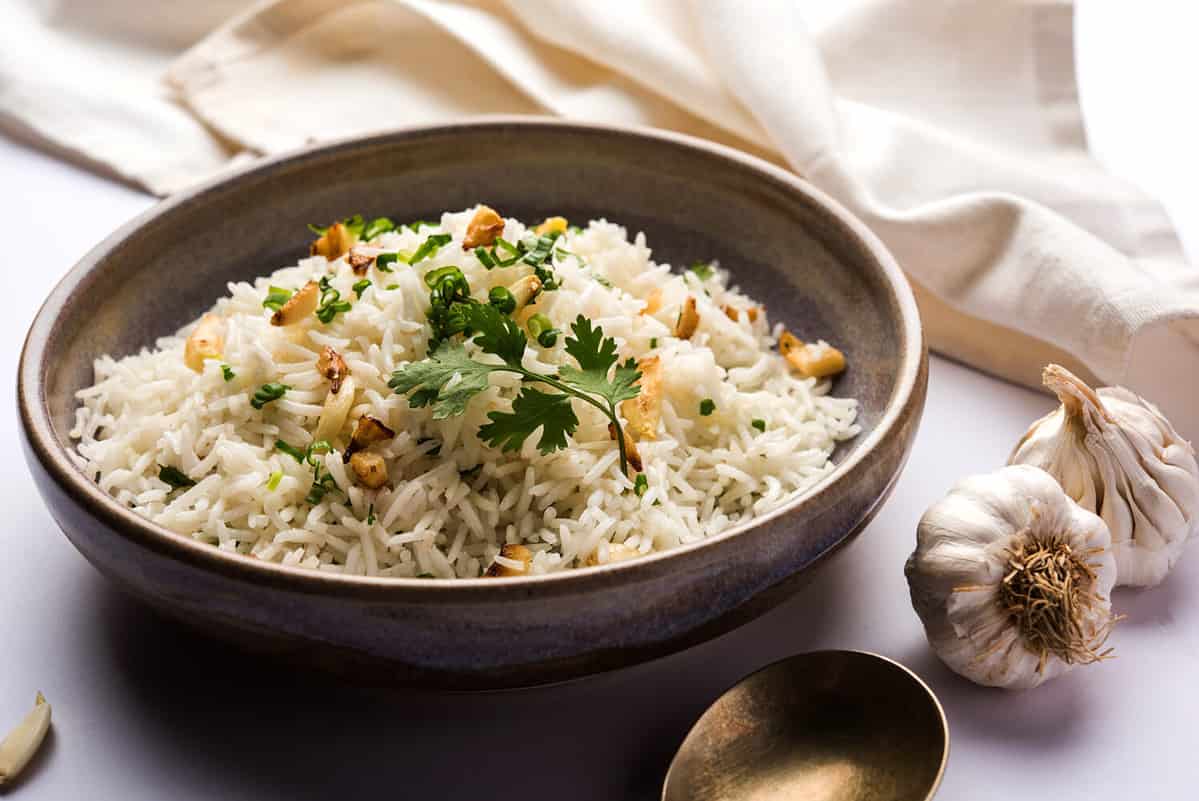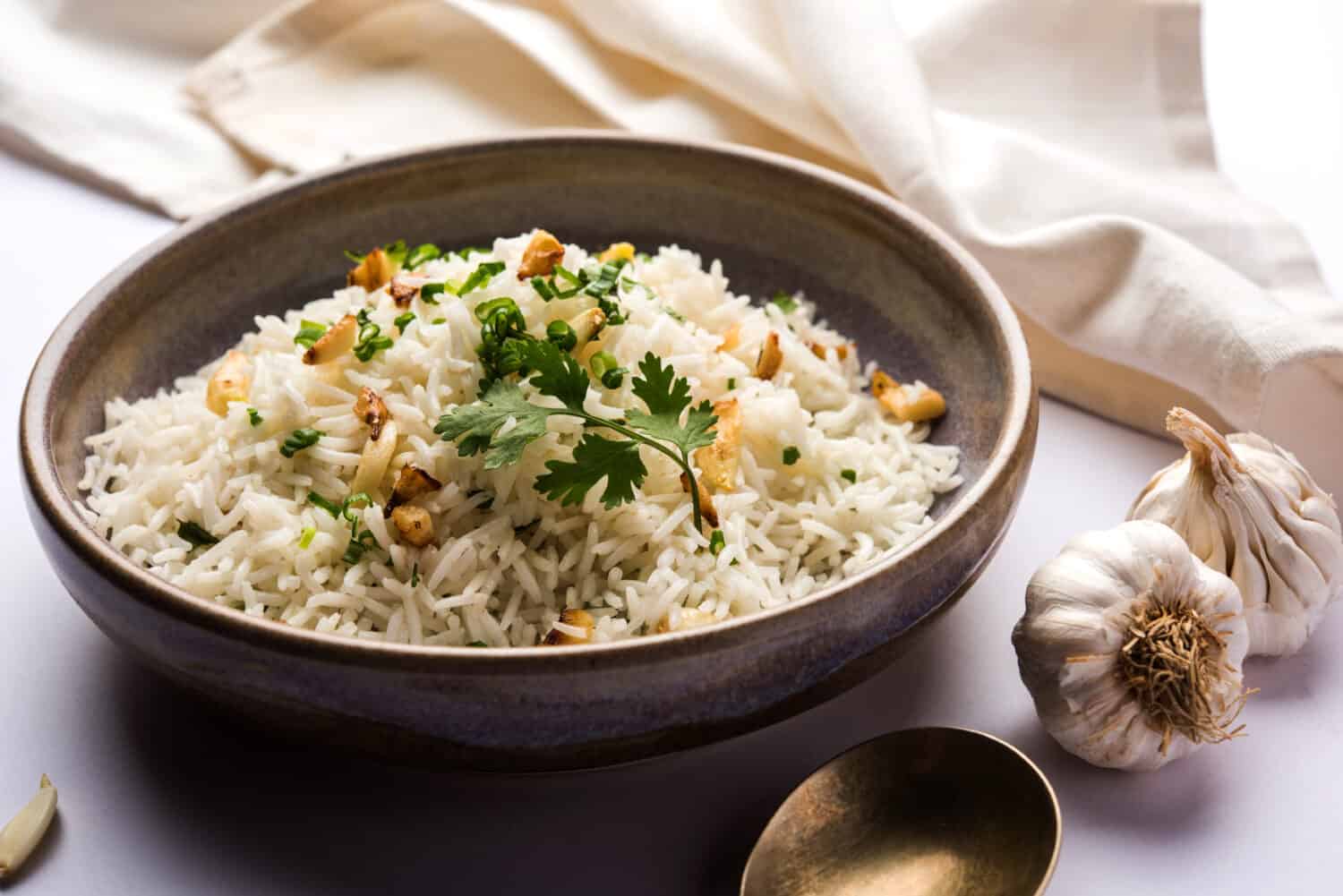 This garlic butter rice has a rich flavor that will pair perfectly with your pork tenderloin. Made with rice, onions, garlic, chicken broth, and seasoning, it's a simple recipe with simple ingredients. It's easy to make and only takes about 30 minutes. First, cook the onions, then add the rice and seasonings with water. Bring to a boil, then reduce heat to simmer and cook for 25 mins.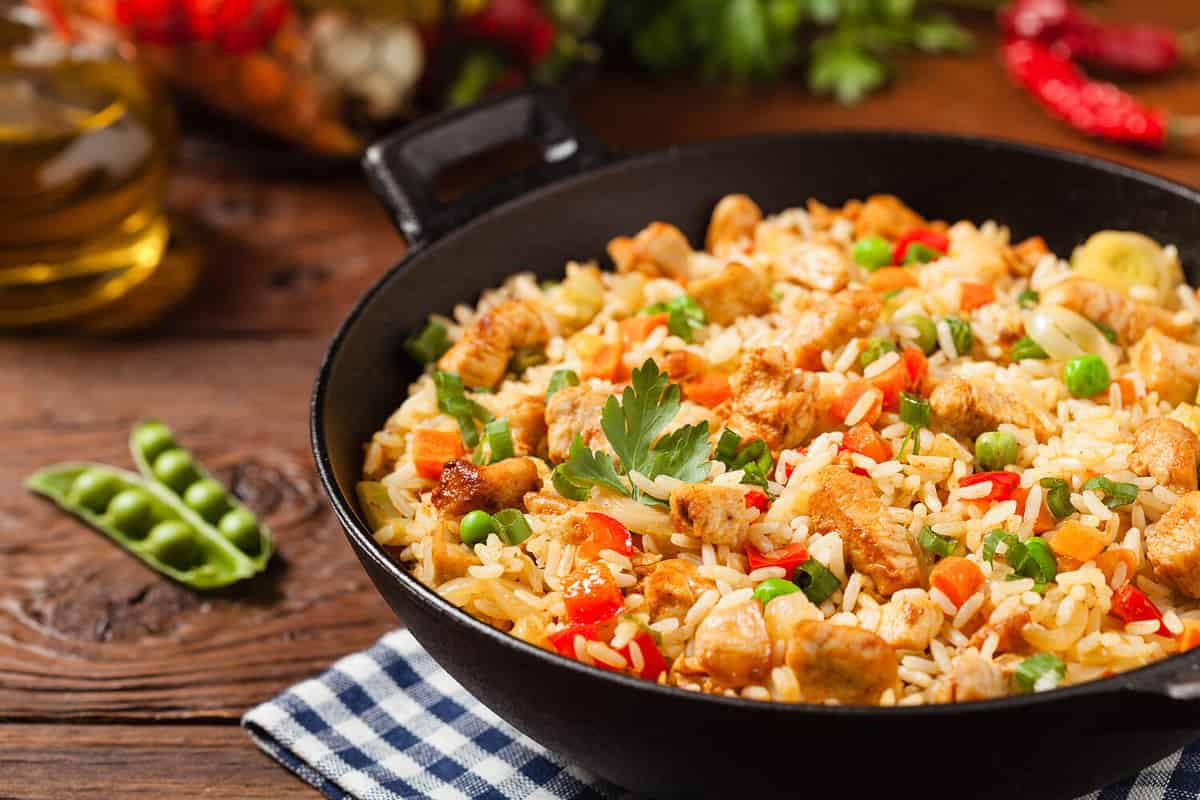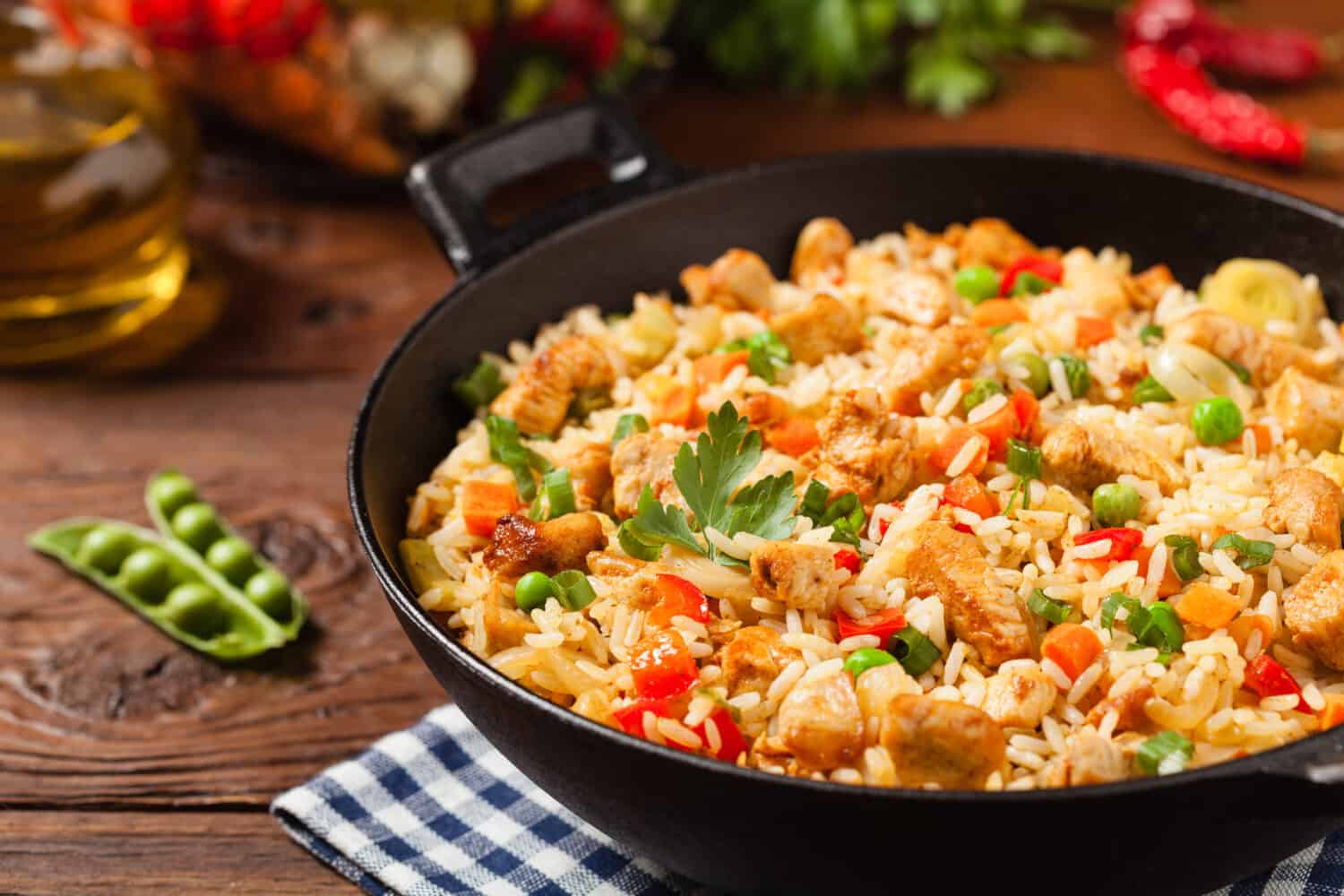 This healthy fried rice recipe is delicious and great to make if you have a bunch of random ingredients in your kitchen. That's the great thing about fried rice, it's very moldable, and you can usually use any extra ingredients you have to make this dish. Also, the trick to making good fried rice is to have the rice cooked beforehand. This will help you get the best texture.
This cheesy cabbage rice casserole is a yummy comfort food. Although this recipe calls for a layer of protein, you can skip the protein since this is a side dish and keep it simple with cheese, cabbage, and rice. It's very easy to make, you just add a layer of cabbage to a baking pan, a layer of rice, and then a layer of cheese on top. It bakes in the oven for 1.5 hours and is ready to serve.
Mexican rice needn't be relegated only to a Mexican-themed dinner. This tasty rice side is perfect for pairing with pork tenderloin. There are only a few key ingredients and some handy pointers on this one, so it's no-fail.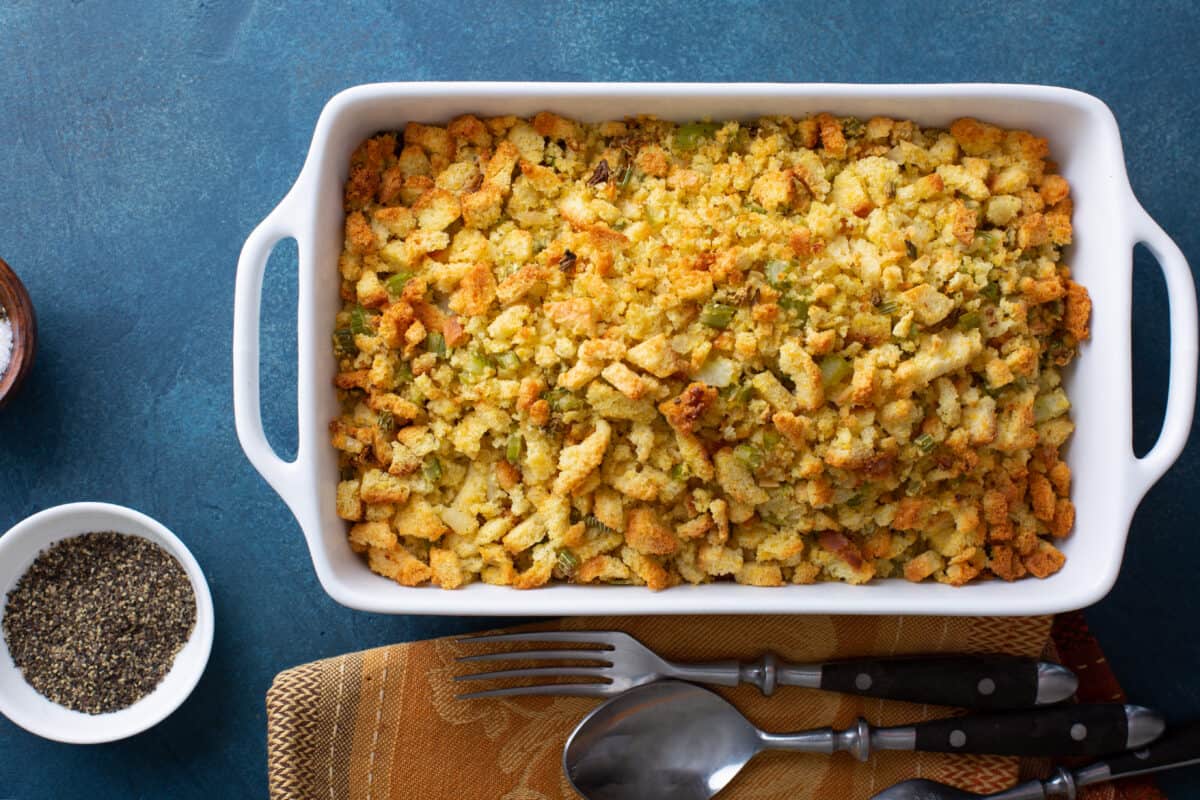 This wild rice stuffing is a great recipe for Fall. Most stuffing recipes keep it simple with onion and celery, but this recipe adds bacon and mushrooms, which gives it a deep and rich flavor. Once mixed together with rice, bread crumbs, and seasonings, it bakes in the oven for 35 minutes and is ready to go.
This cranberry rice pilaf is another sweet and tart side dish. Made with rice, orzo, almonds, onions, celery, cranberries, orange zest, and more, it's full of flavor. You'll first toast the orzo and almonds, which bring out a delicious nutty flavor. Then add all the other ingredients and cook on the stovetop for 15 minutes.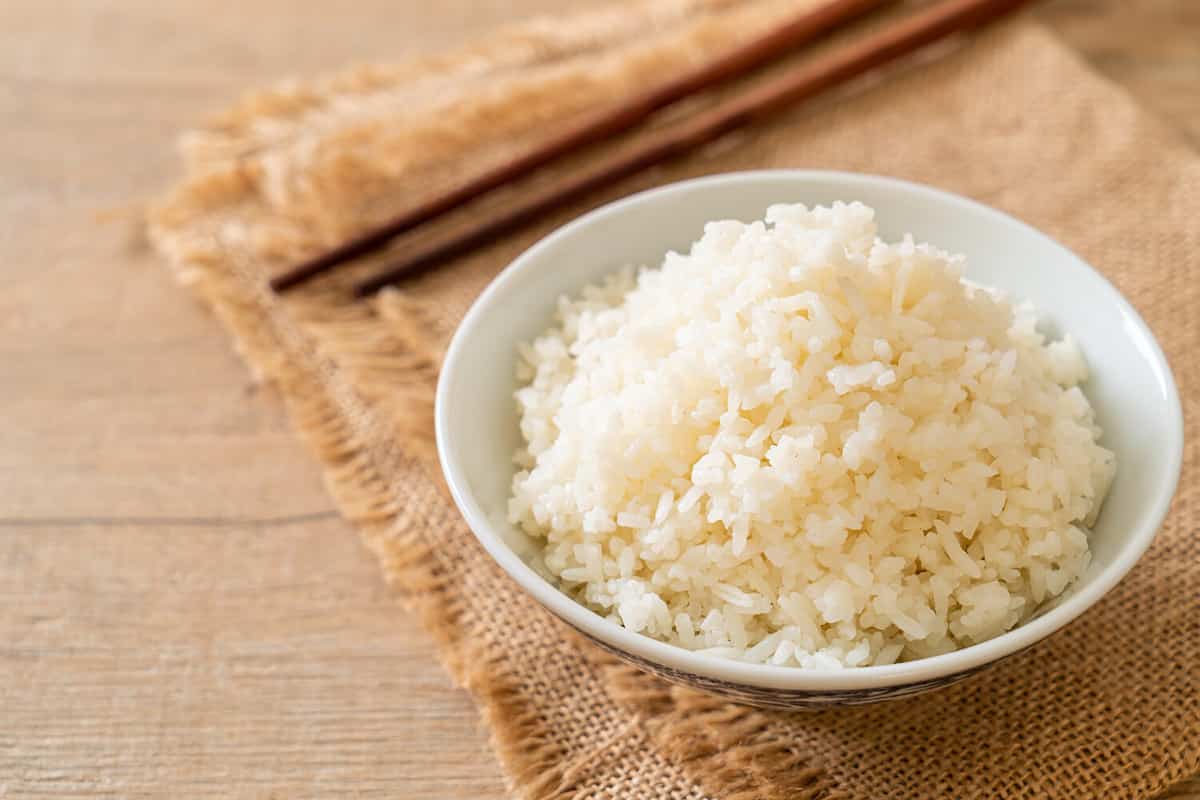 This baked savory rice is fluffy and tasty. It is a simple recipe, so it is mild in flavor. You can cook this recipe as is or add additional seasonings. The flavor of this rice comes from the onions, so it has a savory but slightly sweet flavor that the onions give off. Combine rice, butter, salt, and onions in an oven-safe dish, and cook for 30 minutes at 350 degrees.
This Greek lemon rice recipe is bright and full of flavor. There's nothing boring about this side dish, and the lemon will pair well with your pork tenderloin. First, sautee onions and garlic, then add broth and lemon juice to be cooked up into the rice. To make sure you get the rice texture right, leave the rice covered for a minimum of 10 minutes once the timer is up.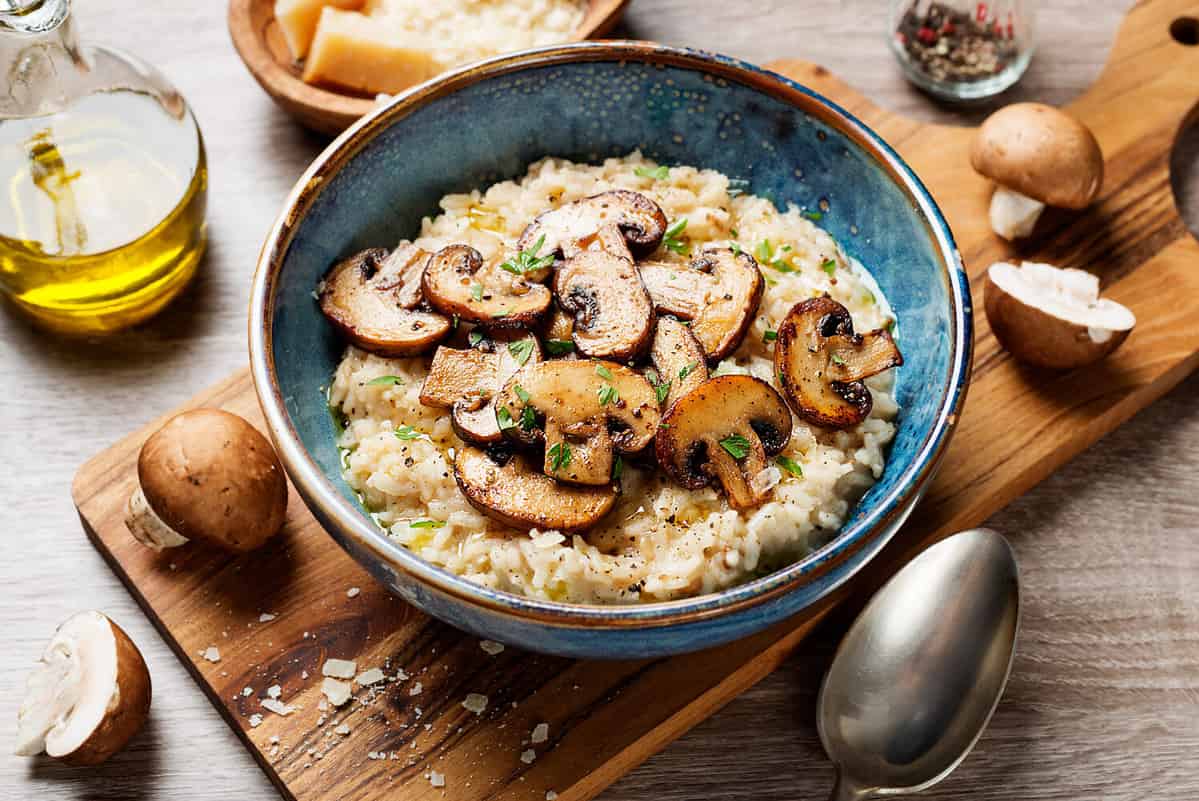 Risotto is one of the best ways you can use rice for a side dish. Making a mushroom risotto is rich, earthy, and delicious. Mushrooms are great because they hold onto the flavor of whatever you're cooking them with. This recipe calls to cook the mushrooms in broth, and the rice is cooked in broth and wine. This recipe doesn't lack any flavor and will be loved by the whole family.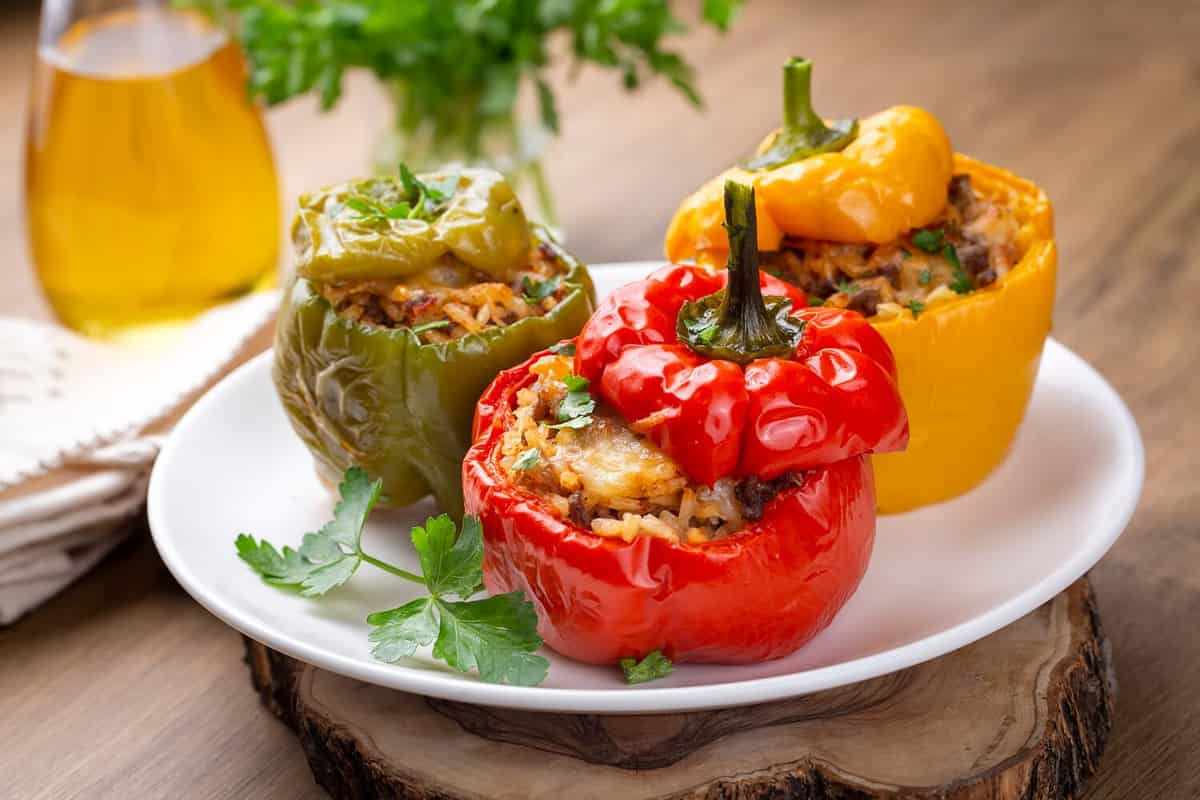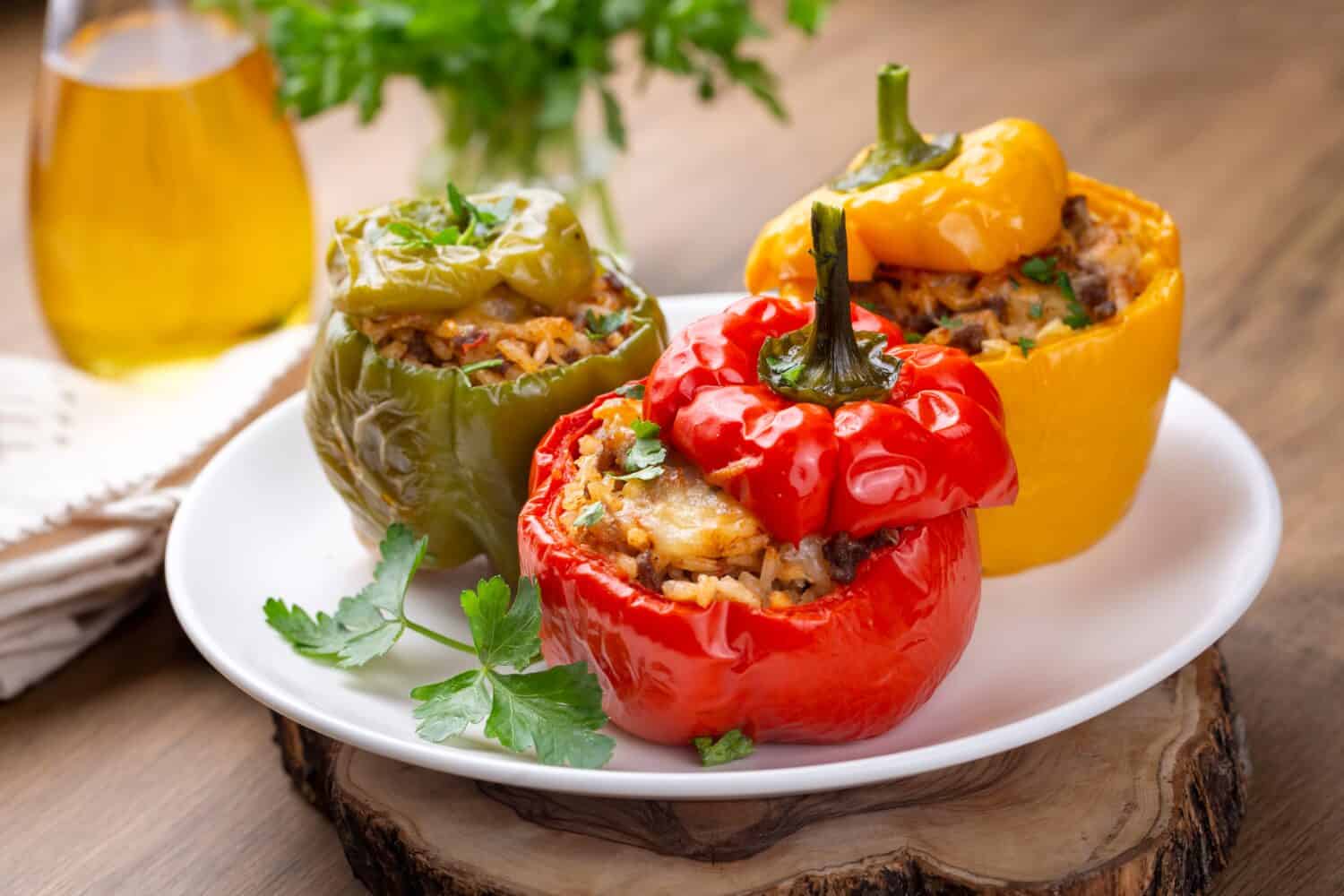 Although this recipe has a few steps, it's fairly easy to make and is delicious. You'll cook the peppers and rice separately and then bring them together at the end. First, roast the peppers in the oven, and cook the rice while those are in the oven. The rice will be mixed with onions, garlic, tomatoes, cilantro, chili powder, and cumin. Once all that is combined, you'll stuff the peppers, top them with cheese, and finish them in the oven for 10 minutes.
This pomegranate rice salad recipe is great to brighten up any meal. It's a very healthy and delicious side dish that will pair well with pork. It's also notable to mention that this salad is gorgeous. With so many colors, it's very eye-catching. This recipe takes little time if you already have rice pre-cooked. You just mix together all the ingredients and make a sweet and tart vinaigrette.
Recipe Cards
Here are some more tasty rice sides you can serve with your pork tenderloin.
Print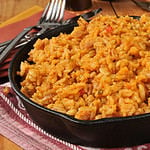 Spanish Rice
---
1

cup

long-grain white rice

1 3/4

cups

chicken or vegetable broth

1/2

cup

tomato sauce

1/2

onion, finely chopped

1/2

bell pepper, diced

1

clove garlic, minced

1/2 teaspoon

chili powder

1/2 teaspoon

cumin
Salt and pepper to taste
---
Instructions
In a saucepan, heat a little oil, and sauté the onion, garlic, and bell pepper until they soften.
Add rice and sauté for a few minutes until it turns slightly golden.
Add the tomato sauce, chicken or vegetable broth, and spices. Bring to a boil, then reduce heat, cover, and simmer for about 20 minutes or until the rice is tender.
Print
Coconut Rice
---
1

cup

jasmine or basmati rice

1

cup

coconut milk

1

cup

water

1/2 teaspoon

salt

1 tablespoon

sugar (or a keto-friendly sweetener)

1/2

cup

shredded coconut (optional)
---
Instructions
In a saucepan, combine rice, coconut milk, water, salt, and sugar (or sweetener).
Bring the mixture to a boil, then reduce heat, cover, and simmer for about 15-20 minutes or until the rice is cooked.
If desired, toast the shredded coconut in a dry skillet until lightly browned and sprinkle it over the cooked rice.
Print
Green Bean Almond Rice
---
Description
This dish is perfect as a side for various main courses, and the combination of green beans and almonds adds a delightful crunch and freshness to your meal. Enjoy!
---
1

cup

long-grain white rice

2

cups

water

1

pound

fresh green beans, trimmed and cut into bite-sized pieces

1/2

cup

sliced almonds

2 tablespoons

butter or olive oil

2

cloves garlic, minced
Salt and pepper to taste
Zest of

1

lemon (optional, for added flavor)
---
Instructions
Start by cooking the rice. In a medium saucepan, combine the rice and water. Bring it to a boil. Reduce the heat to low, cover the saucepan, and let the rice simmer for about 15-20 minutes or until it's tender and the water is absorbed. Once done, fluff the rice with a fork and set it aside.

While the rice is cooking, prepare the green beans. Bring a large pot of water to a boil. Add the green beans and cook for 3-4 minutes until they are tender-crisp. You want them to remain slightly crisp, so don't overcook. Immediately drain the green beans and transfer them to a bowl of ice water to stop the cooking process. This will help them retain their bright green color.

In a large skillet, toast the almonds. Heat a large skillet over medium heat. Add the sliced almonds and toast them, stirring frequently, until they become golden brown and fragrant. This should take about 3-4 minutes. Be careful not to burn them.

Prepare the green bean almond mixture. In the same skillet, melt the butter (or heat the olive oil) over medium heat. Add the minced garlic and sauté for about 30 seconds until fragrant. Add the blanched green beans to the skillet and sauté for a couple of minutes until they are heated through. Stir in the cooked rice and toss everything together, combining the rice, green beans, and garlic-infused butter. If you're using lemon zest, add it at this stage. Season the mixture with salt and pepper to taste. Adjust the seasoning to your preference.

Transfer the Green Bean Almond Rice to a serving dish and sprinkle the toasted almonds on top.
The image featured at the top of this post is ©HannaTor/Shutterstock.com.