Salmon has a delicate, savory, mild flavor with a light texture, unlike some other stronger-tasting fish, such as sardines and mackerel. Rice makes a great side dish for this popular fish. Along with a few choice ingredients, it can even help bring out the flavor of the fish. If you've been looking to pair salmon with rice and craving fresh recipe ideas, you're in luck. Here, we cover 20 rice dishes for salmon that will wow your taste buds.
1. Fried Rice with Scallions, Edamame, and Tofu
This is the perfect fried rice to go with your next salmon dish. Brown rice with edamame and tofu provides healthy fiber and soy protein. Additionally, the tofu absorbs the flavor of the spices for a new spin on the classic fried rice.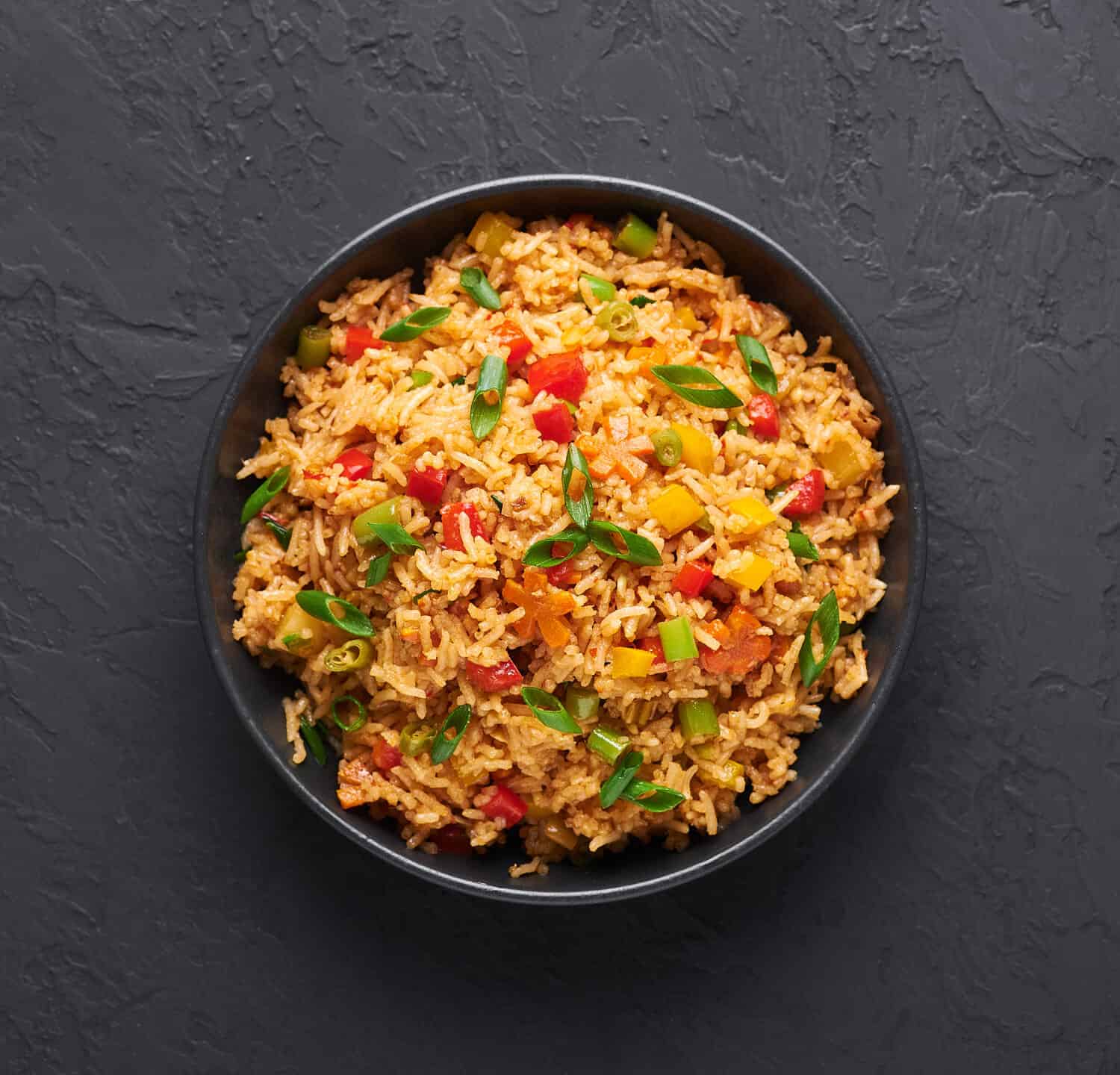 2. Wild Mushroom Risotto
It turns out that risotto makes an excellent rice dish for salmon. That's because it has a thick, stew-like texture with an umami mushroom flavor that goes really well with the delicate taste of salmon. Bonus points if you gather your wild mushrooms while foraging, but if you don't, we won't tell.
3. Baked Savory Rice
This favorite baked rice recipe is not complicated in preparation or flavor. And it's great for salmon. Just throw together the ingredients into a casserole dish, bake for an hour, and you're done. It's not only great for salmon, but doubles as a great option for your next potluck.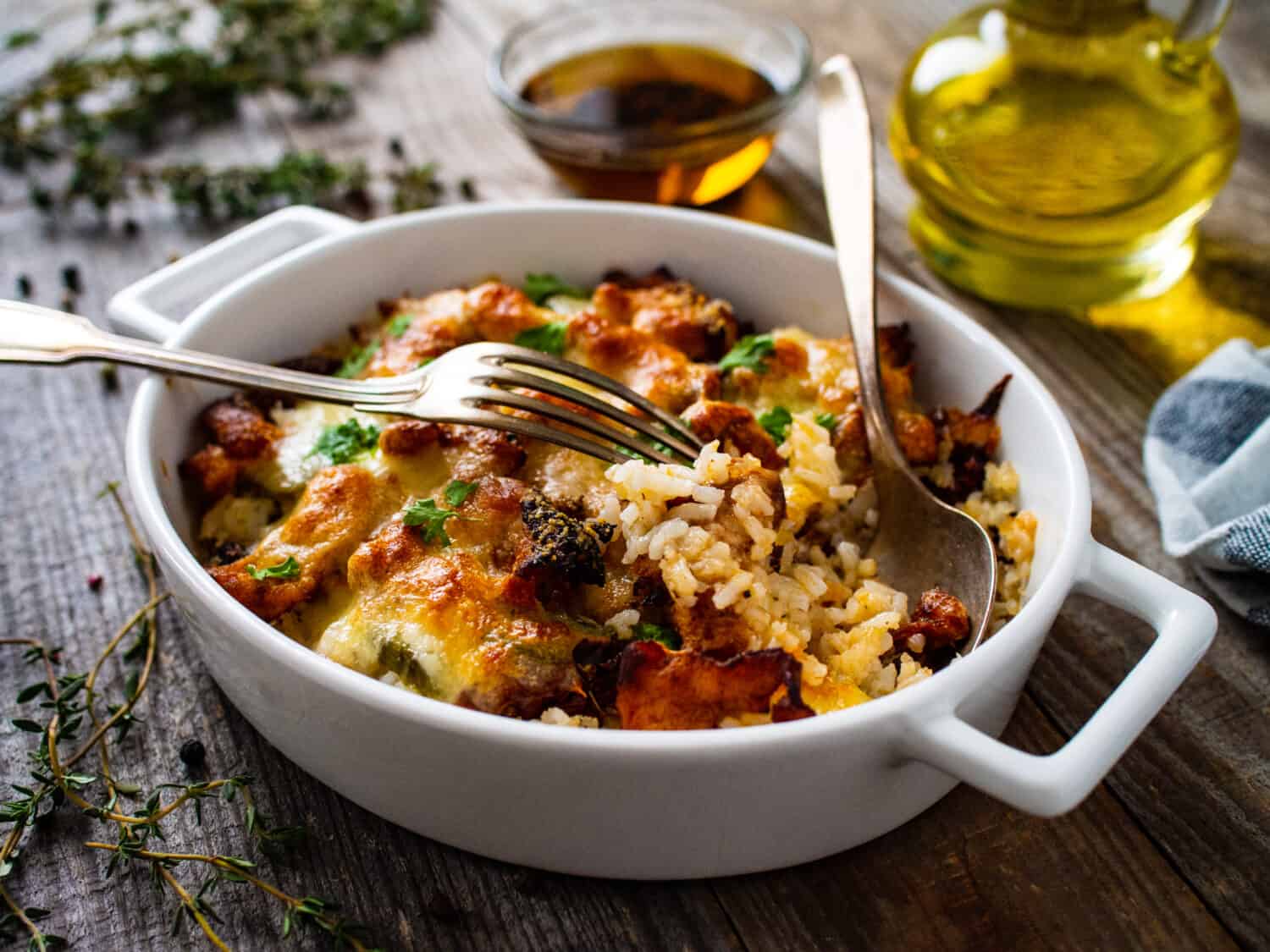 4. Plain Old Rice
Do you sometimes just want plain rice? We hear you. This recipe shows you how to make classic rice properly from start to finish, whether it's long grain, short grain, or brown rice.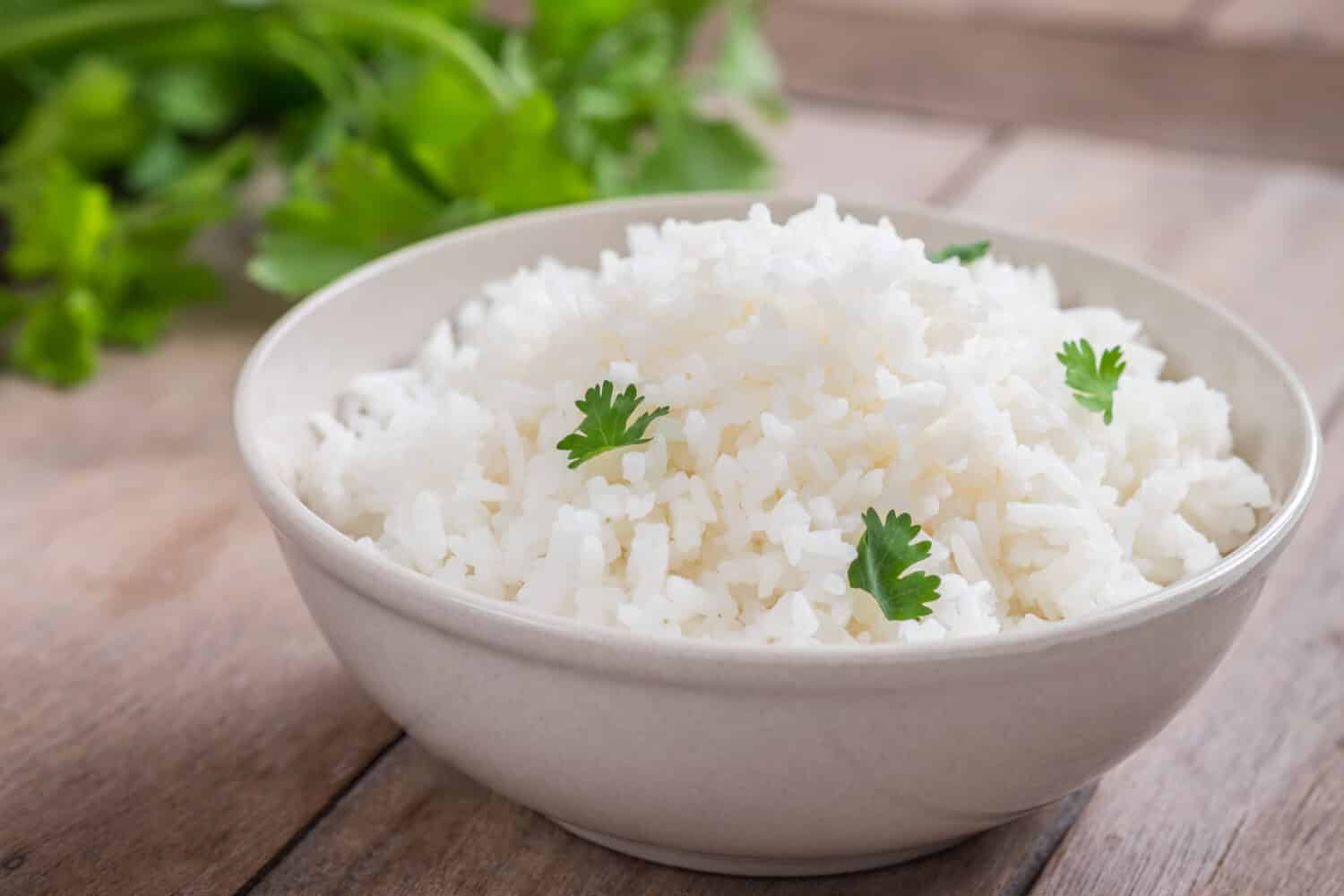 5. Parmesan Rice and Pasta Pilaf
There are few reliable rice dishes for salmon that don't involve cheese. Fried vermicelli with rice, green pepper, a bay leaf, and chicken stock really make this rice dish, but it's the parmesan sprinkled on top of the piping hot finished product that's the highlight. Since salmon is mild and parmesan is sharp, these flavors are a wonderful match.
6. Rice for Sushi
Many people love sushi rice, but not everyone knows how to make it at home. Short-grain rice and the cooking technique make it sticky enough to eat with your fingers and clean your palate between bites of salmon, or form into shapes around the fish to easily pop into your mouth.
7. Risi e Bisi
This little-known rice side dish is delicious, hearty, and filling. It's almost a meal in itself. But add salmon and it's so fancy, you'll think you were at a restaurant. Give yourself a pat on the back for making this risi e bisi treat.
8. Saffron Rice
Similar to yellow rice, saffron rice uses the bright yellow color and aroma of saffron instead of turmeric. This rice dish also uses dried onion as well as fragrant basmati rice, both little twists that make it even more unique.
9. Instant Pot Ranch Rice
Ranch is a versatile flavor that will sing with salmon, and if you have kids who are picky eaters, this recipe is a winner. This rice dish uses sour cream and ranch seasoning. You don't have to do any watching or stirring, making it a "set it and forget it" recipe for busy nights.
10. Crockpot Rice, Corn, and Spinach Casserole
If you're in the mood for a rice dish that's comforting but healthy, choose this recipe. For some reason, it goes really well with fish, too. You get plenty of protein and carbohydrates, plus fiber and other nutrients from the vegetables.
11. Greek Style Pilaf
Pilaf is one of those rice dishes that is actually very easy to make at home. Your family will wonder how they ever went without your homemade version. Onions, garlic, oregano, lemon, and olive oil are simple Greek flavors that everyone will love.
12. Black Beans with Rice
When you love salmon, rice, and black beans, there's no reason not to eat them together. This rice dish is a classic Cuban recipe that adds Caribbean flavor to your salmon. Plus, you can substitute canned black beans and make it in a snap.
13. Mediterranean Yellow Rice
I love yellow rice because it's both colorful and flavorful at the same time. This yellow rice recipe is interesting. It not only has turmeric and cumin but incorporates onions, herbs, and pine nuts to go with the basmati rice. Salmon is a great main dish to go with this brightly colored side. If you share this dish with others, be prepared for them to ask you for the recipe.
14. Riz au Beurre
This buttered rice dish sounds quite impressive when it goes by its French name, riz au beurre. Despite its fancy name, it's easy to make. The French know how to make the most out of that creamy dairy product. Here, you can go with the simplest version or use jasmine rice for a delicate, fragrant dimension.
15. Artichoke and Rice Salad
This is a good recipe for using any leftover rice. It includes a few kitchen staples like mushrooms, tomatoes, and olives. And thanks to the canned marinated artichoke hearts, the payoff is big when you eat this with salmon.
16. Wild Rice Stuffing
Did you know that stuffing can be made out of rice? Now you do! And it's a tasty backdrop for salmon if you're in the mood for a savory rice dish that uses wild rice, some typical stuffing spices, and turkey bacon or turkey sausage. It's reminiscent of Thanksgiving, but it doesn't have to be late November for you to enjoy it.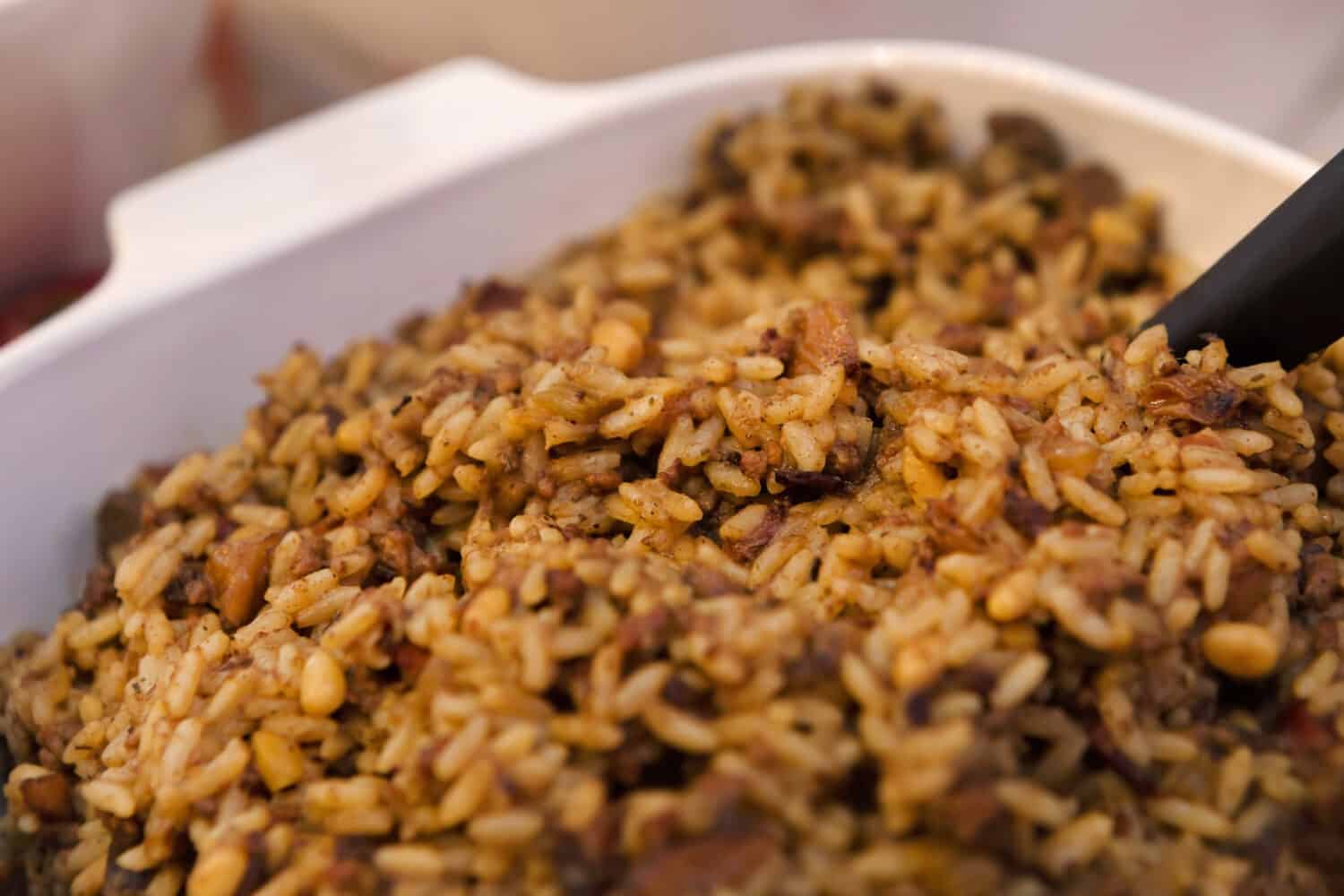 17. Mexican Green Rice
Anything Mexican that has "green" in the name is far milder than the hot "red" version, and here, the green color and flavor come from poblano peppers. They're roasted and then blended with onion, garlic, and cilantro, but you can even add spinach to sneak in extra iron and fiber. When you cook the rice in this blended concoction, it absorbs all the flavor, and you have a fantastic dish for your salmon.
18. Southern Tomatoes and Rice
Using tomatoes is a simple but powerful way to make rice tastier. But this rice dish takes it to the next level with a southern recipe that calls for Carolina Gold rice toasted in olive oil and butter. Then add chicken stock, onions, and tomatoes for a balanced complement to salmon.
19. Louisiana Red Beans and Rice
I can count on an easy but classic and filling rice dish with Louisiana red beans and rice. Spiced pork and Louisiana andouille sausage will give you plenty of savory flavors and more protein to go with your salmon. Don't worry, though, you won't have to worry about it overpowering the fish. There's always room for a little something southern in your meal.
20. Garlic Rice
Garlic is a popular salmon seasoning, but in this rice dish, it's the star. Sauté garlic and onions in olive oil to bring out the flavor, then toss in your spices, long-grain rice, and chicken broth for a strong, aromatic dish that's amazing with salmon.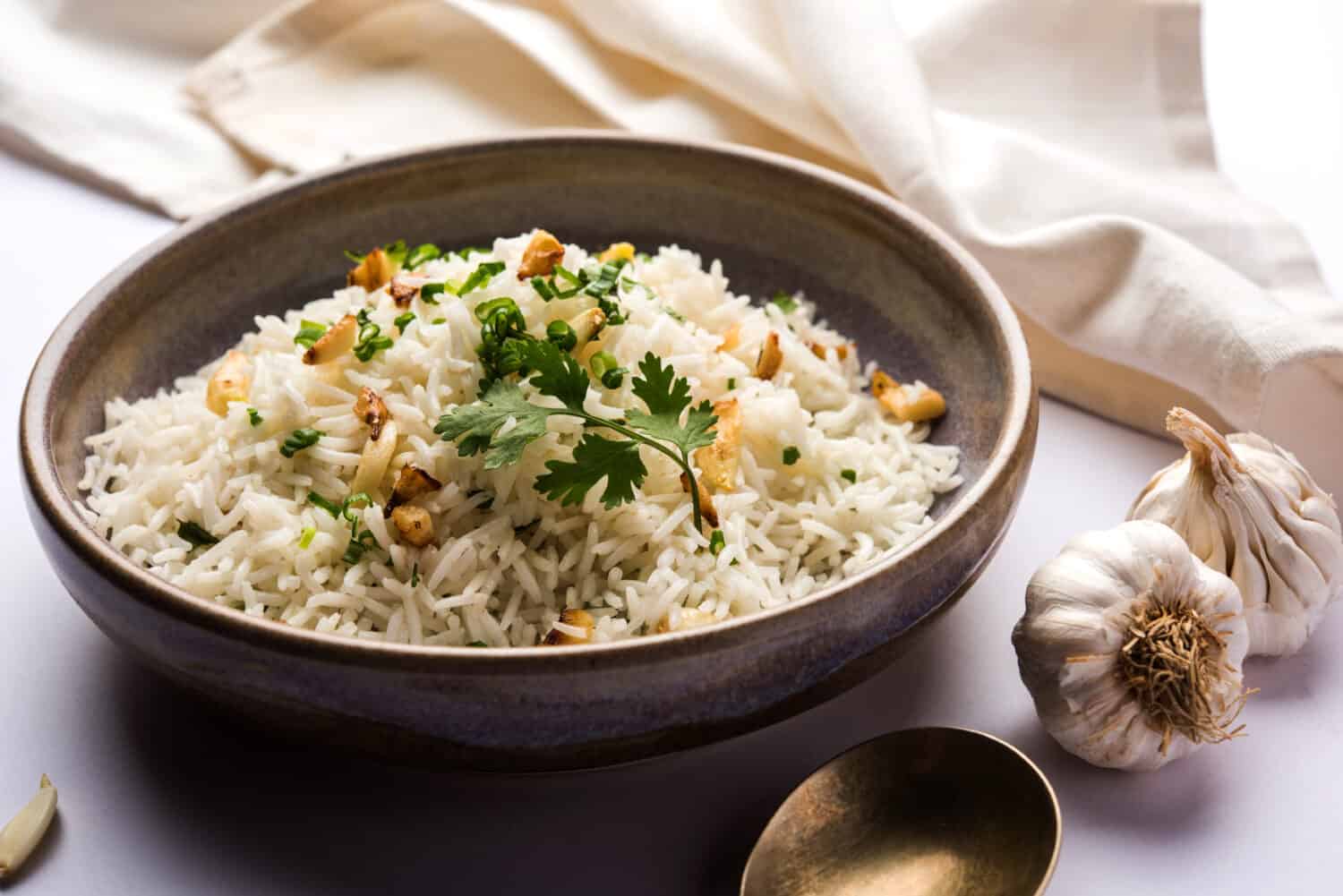 The image featured at the top of this post is ©gkrphoto/Shutterstock.com.