Vegan food is becoming more and more popular. The best vegan restaurants are figuring out how to create healthy vegan food that tastes divinely delicious. Impossible vs. Beyond Meat are two of the biggest names in the vegan restaurant industry, changing everything we think of vegan food.
For starters, they are both offering meat-adaptations like hamburgers and sausage. They are making meatless meat taste like meat. While they may seem the same because they provide meatless food, they are quite different in many areas that make them unique.
This guide looks at the differences between Impossible Foods and Beyond Meats. We look at the nutritional differences, the ingredients they offer, and the history behind them. We discuss why they are the best when it comes to vegan food.
A Brief History of Impossible Foods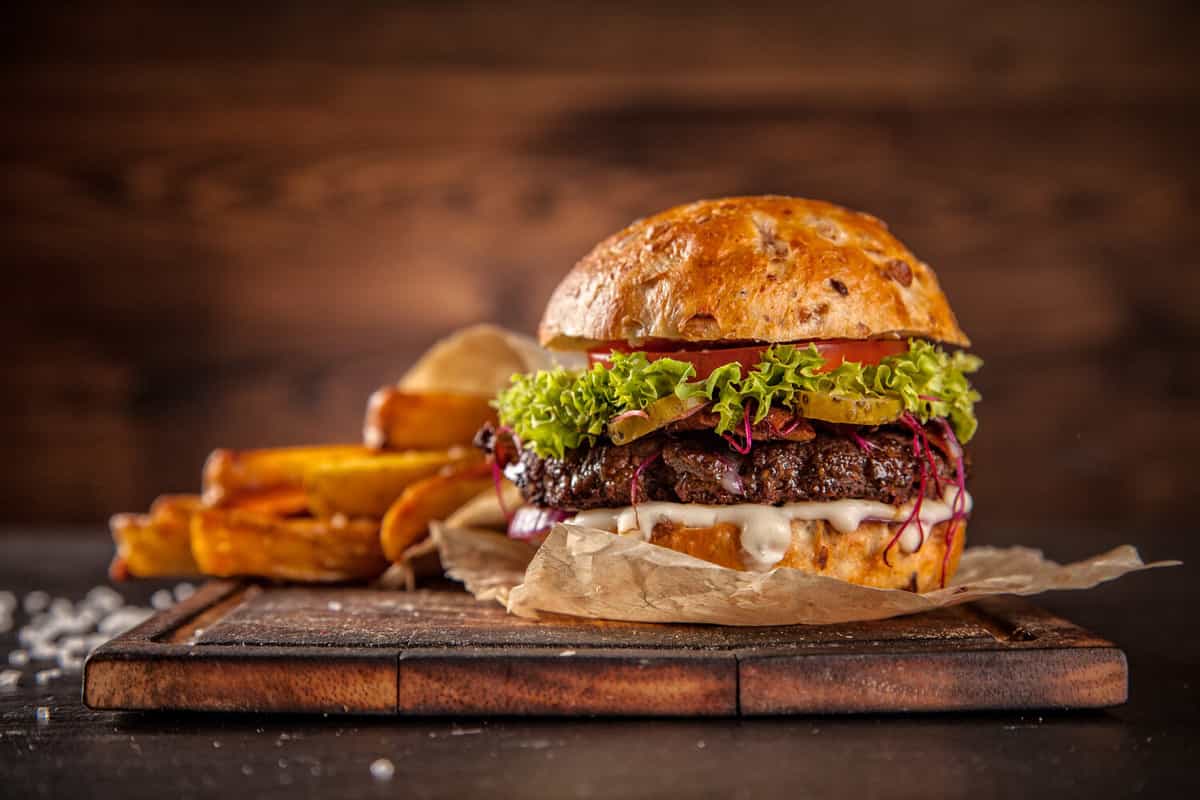 Impossible Foods was founded in 2011 by a Stanford professor. This professor had a desire to change how we eat meat.
He wanted to minimize the amount of animals we eat and instead focus on making delicious plant-based food. After years of working out a recipe, this professor launched the meatless burger in 2016. Impossible Foods aims to reduce your carbon footprint by minimizing the amount of water, GHG emissions, and land when they make their food.
By using plant-based products, Impossible Foods is helping reduce everyone's carbon imprint by changing their diet.
How Do They Make Their Products?
Impossible Foods offers customers various products, from burger patties to chicken nuggets. They also provide sausage and pork menu items. All of these are plant-based foods.
When it comes to the ingredients behind these foods, Impossible Foods makes it clear that everything is plant-based.
Here's a list of the ingredients that are found in their meat patties:
Soy and protein powder
Sunflower oil
Yeast extract
Salt
Heme (give it a meat flavor)
No animal antibiotics
One of the things that makes Impossible Foods unique is that it uses GHG emissions and hardly any water, which helps reduce your carbon footprint. You'll also find that Impossible Foods' products are equally as delicious as those that sell traditional hamburgers, sausages, and chicken nuggets.
A Brief History of Beyond Meat
Beyond Meats was founded in 2009 with a similar mission as Impossible Foods. The goal was to reduce the reliance on livestock like cows and pigs and focus on more sustainable, plant-based foods.
One of the things that makes Beyond Meat popular is the celebrities who endorse it. For example, Bill Gates and NBA star Kyrie Irving are just some names supporting Beyond Meat's delicious and healthy plant-based foods.
How Do They Make Their Products?
Beyond Meat lists all of the ingredients of their foods on their website. One of the things that stands out is all the ingredients they avoid using.
For example, they avoid ingredients like GMOs, soy, and gluten. Everything they make is plant-based. They also only offer kosher food. When it comes to the ingredients behind these foods, Beyond Meat ensures that everything they make is plant-based.
Here's a list of the ingredients that are found in their meat patties:
Pea protein
Expeller-pressed canola oil
Rice protein
Dried yeast
Cocoa butter
Apple Extract
Pomegranate concentrate
Sunflower lecithin, vinegar
Impossible vs. Beyond Meat: What's The Taste Difference?
The burgers and sausages at Impossible Foods taste very similar to an actual burger and sausage. The way it's made is juicy and beefy. It's also slightly pink inside, like a real burger or sausage. The taste is almost indistinguishable.
One thing that gives the meat at Impossible Foods a flavor of real hamburgers or sausages is the heme meat flavor they add to it. This makes it feel like you're eating a real hamburger instead of a vegan hamburger.
Similar to Impossible Foods, Beyond Meat also has steak, hamburgers, and other foods that taste like the real thing. However, some describe Beyond Meat as a bit spongier, lacking the juiciness found in Impossible Foods. While still delicious, it was still evident that it tasted like a vegan burger.
When comparing Impossible vs. Beyond Meat, you'll discover that Impossible Foods has a slight edge.
Impossible vs. Beyond Meat: What Should You Choose?
If you're looking for the best-tasting vegan food that tastes like the real thing, look no further than Impossible vs. Beyond Meat. They offer plant-based foods that are made to taste like a real hamburger, chicken nugget, or steak. However, there are also subtle differences that make Impossible Foods and Beyond Meat unique from each other.
Trying both can give you a better idea of which one you like more. You'll also help reduce your carbon imprint on the environment.
Print
Cheese-Stuffed Impossible Meat Burger
---
Author:

Yield:

4

burgers

1

x
1 1/4

pounds Impossible beef

1/2 cup

chopped roasted red peppers from a jar, drained and rinsed

1/2 cup

shredded part-skim mozzarella cheese (2 ounces)

1/4 teaspoon

salt

Freshly ground black pepper

4

whole-wheat buns
---
Instructions
Preheat the broiler or prepare the grill.

Divide the turkey into four equal-sized rounds. Make two equal-sized patties out of each round so you have eight patties total. Sprinkle one side of the four patties with two tablespoons each of roasted red peppers and cheese, and top with remaining patties, working the turkey around the edges to seal the burgers closed. Sprinkle the patties with salt and a few grinds of pepper.

Grill or broil until cooked through, about 5 minutes per side. 

Serve on the buns.
Nutrition
Serving Size:

1 burger

Calories:

310

Sodium:

600 mg

Fat:

7 g

Saturated Fat:

2 g

Carbohydrates:

24 g

Fiber:

3 g

Protein:

42 g

Cholesterol:

65 mg
The image featured at the top of this post is ©Jag_cz/Shutterstock.com.