If you're over a certain age, you remember what life was like before the Magic Bullet and NutriBullet were invented. You had to drag out a big, heavy, old-school blender if you wanted a smoothie or a shake. And because the big blender pitcher needed to be full to a certain point to work well, you probably made more than you needed.
Single-serve blenders were a game-changer, especially in the fitness world, because they made it so much easier to whip up a healthy green smoothie or get a perfectly smooth protein powder shake. If you've been shopping for one, you see that the price ranges are wide. In addition, it's hard to know which attachments you need and which will likely sit in a drawer forever. We've researched the pros and cons of Magic Bullet and NutriBullet blenders to help you decide the best addition to your kitchen.
What is a Magic Bullet blender?
The Magic Bullet blender was introduced in 2003. It has a 250-watt motor and comes with an 18 oz. cup. You can purchase other cup sizes, including a 22 oz. tall cup and a 12 oz. short cup. The company also sells various accessories, such as resealable lids and mugs with handles.
Magic Bullet Pros
A Magic Bullet blender does a fabulous job of blending protein shakes and milkshakes. It also makes good baby food purees from soft fruits and cooked vegetables.
Magic Bullet offers two types of stainless steel blades. The flat blade is used for grinding, milling, and whipping. The cross blade makes easy work of chopping, grating, grinding, blending, and pureeing.
Steam and strain lids allow you to heat liquids in the microwave and strain the finished product. All cups, lids, and blades are dishwasher safe, but the manufacturer recommends handwashing the blades.
The Magic Bullet is an affordable option for people who need a basic blender for smoothies and shakes. Its small size also makes it a good choice for those living in small apartments with little storage or counter space.
Magic Bullet Cons
The Magic Bullet is not the most powerful blender on the market. It sometimes fails to fully puree raw fruits and vegetables, even after extending the blending time. This may not be a problem if you don't mind a bit of texture in your smoothies. But if you blend a lot of celery, kale, or other fibrous vegetables, you'll probably find the Magic Bullet a little less than magical.
There is just one speed setting. It may have trouble fully breaking up ice or frozen fruits.
The blender features a nonskid rubber base, but it does not keep the blender in place as well as the NutriBullet's suction cup base.
What is a NutriBullet blender?
The NutriBullet blender was introduced in 2012. The basic model has a powerful 600-watt motor and a 24 oz. cup. NutriBullet also offers multiple accessories, including to-go lids with flip-top caps, lids with pitcher-type spouts, and mugs with handles.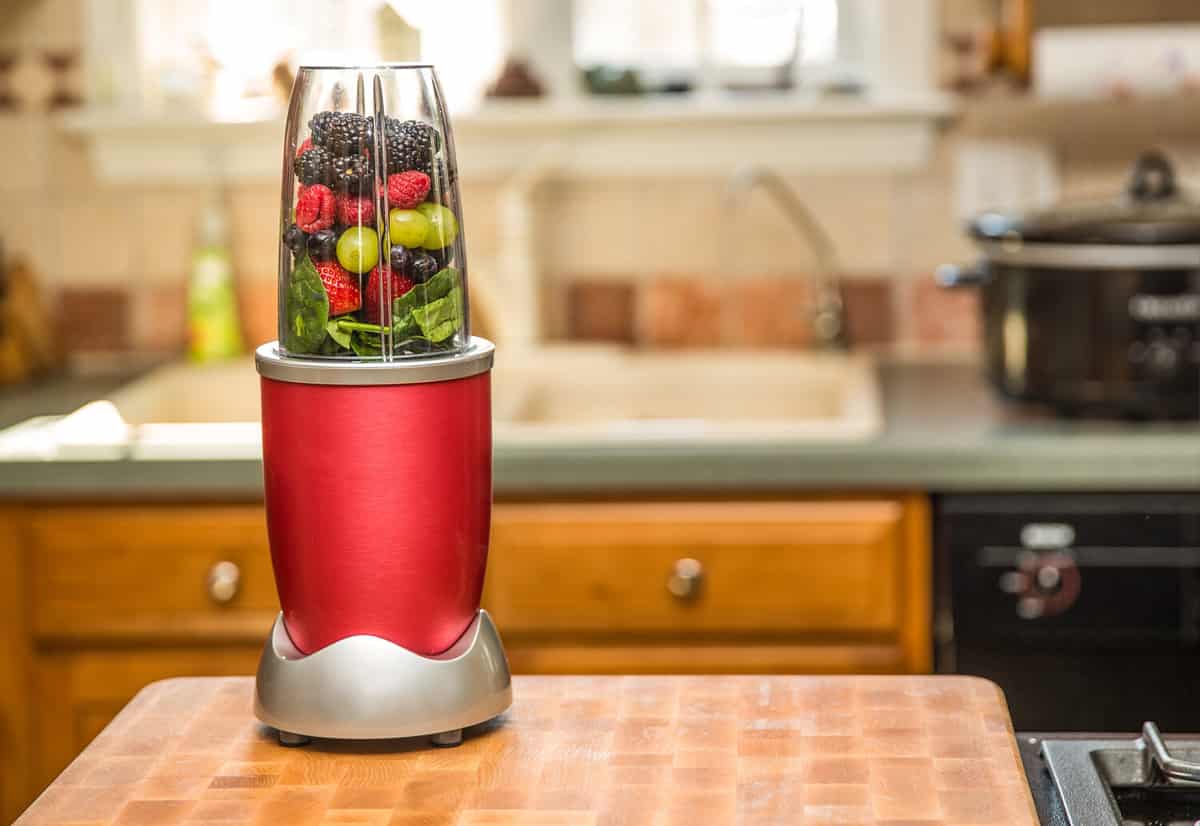 NutriBullet Pros
NutriBullet has special extractor blades that thoroughly liquify fruits and vegetables into nutritious beverages, soups, and sauces. Combined with its powerful 600-watt motor, the NutriBullet produces exceptionally smooth results.
The NutriBullet's blades and powerful motor will provide maximum nutrient extraction to meet any special dietary needs.
The NutriBullet has two speed settings for better control. One setting is for blending, and the other is for pulsing.
NutriBullet offers a large selection of accessories and attachments, which makes it more versatile than the Magic Bullet. Additionally, its larger capacity makes it good for couples and families.
Features a suction base that helps keep it steady during operation. Like the Magic Bullet, the components are dishwasher safe, but the user manual recommends handwashing the blades to retain their sharpness.
NutriBullet Cons
NutriBullet is more expensive than other bullet blenders, and you'll pay more for the optional accessories, too. Unless you need a very powerful blender, you can probably get by with a cheaper brand.
The NutriBullet is taller and bigger than similar appliances, which could be problematic if your counter or storage space is limited.
Some users report that the blender is very loud while in use.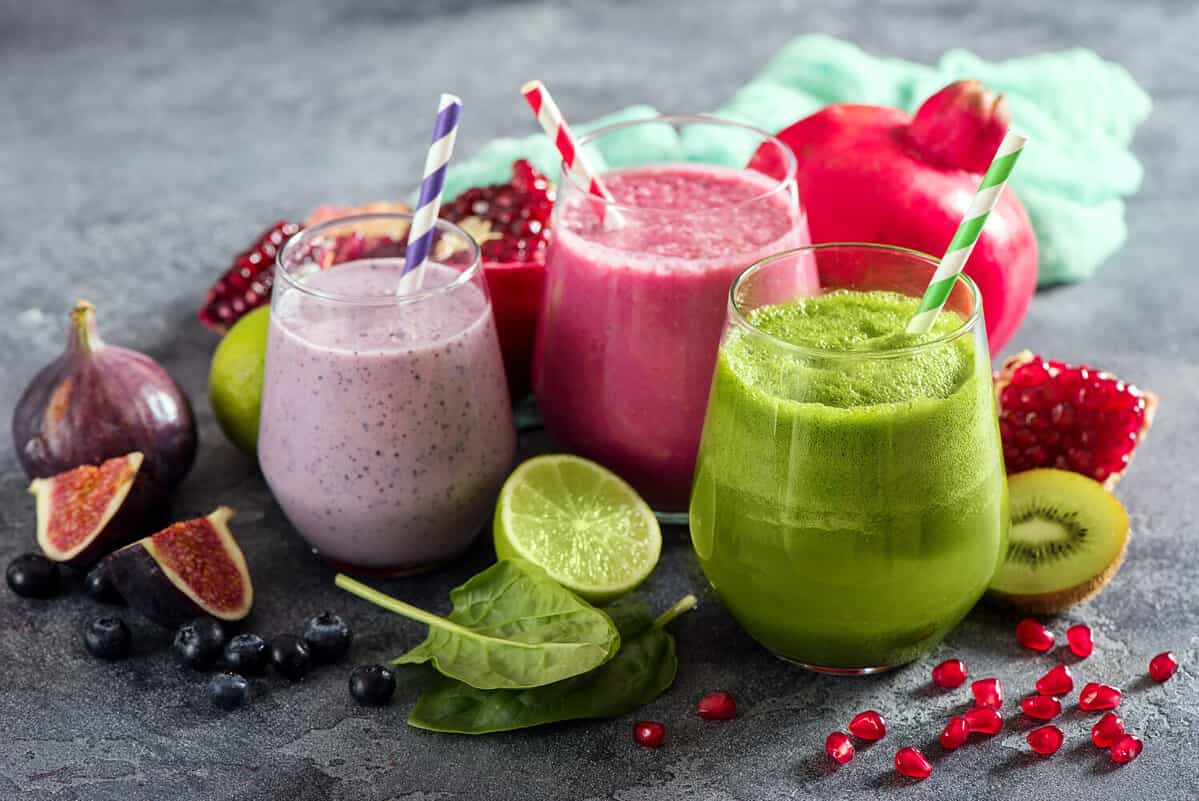 Which blender is best?
It all narrows down to your budget and how you plan to use your blender. If you only make single-serving smoothies a few times a week, a Magic Bullet will meet your needs without breaking the bank. However, if you need a bigger capacity blender with considerably more power or often need to liquefy fruits or vegetables, it's worth spending a little more on the NutriBullet.
Up Next
Juicer vs. Blender: Pros and Cons for Each
Is Almond Milk Healthy, Actually? What Science Says
Blueberry Smoothie Using Greek Yogurt