Monument Grills vs. Weber: What's the difference between these grills? They may seem the same when it comes to a simple barbecue, but the difference in features makes them unique. Choosing one over the other for a rib cook-off, a family barbecue night, or steak and sauce can make a huge difference in what grill you choose.
For example, Weber's are known for their Genesis lineup. These grills have all the bells and whistles when it comes to Wi-Fi connection to your phone, grease management system, and more. Monumen grills are known for their sturdiness. Part of that is because they were designed and built by a team of experts.
This guide looks at the differences between Monument Grills and Weber Grills. We look at the differences in features, how they compare in price, and how to make them last for years. You'll better know what grill to use and how it can help you perfect whatever is on the barbecue.
What's the Best Weber Grill?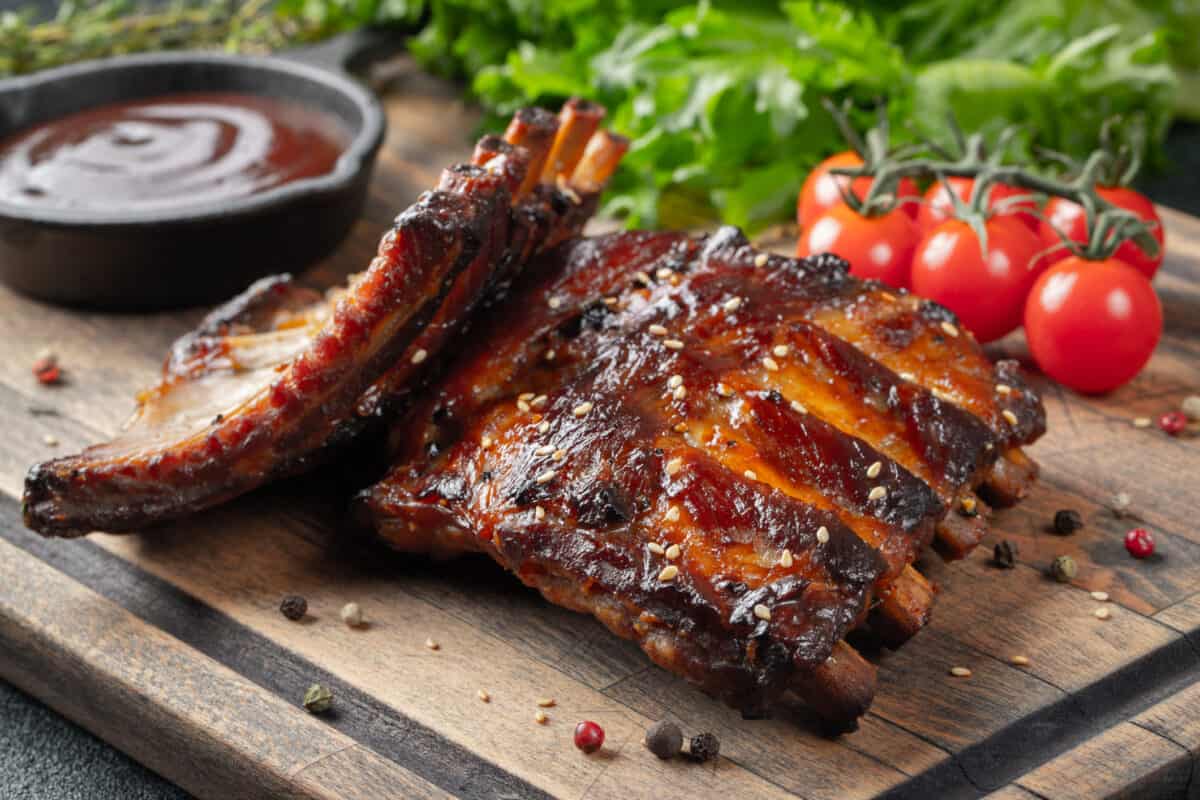 Weber grills have been around for years. Today, they are some of the most innovative features. They are durable and have a spacious room that allows you to cook different foods simultaneously.
The top-of-the-line Weber grill is the Genesis® II E-310 GBS. This particular Weber grill has three burners to barbecue diverse things, so you can fluctuate the temperature if you want to cook vegetables in addition to hamburgers. Another unique feature of this barbecue is the smart features. This allows you to get alerts about the food and when it's prepared. It's perfect if you're cooking a brisket and you need to know when to wrap the meat in foil.
Beyond this particular model of the Weber grill, you'll also find that other models range from $300 to $3,000, depending on how sophisticated you want your grill to be. If you want to cook pizza or other foods, you'll find that the Weber Genesis also comes with a searing grate, pizza stone, and a grilling basket.
These features are also part of the Weber Genesis and other Weber grills.
Grease management system
Infinite control burner valves
Stainless steel heat deflectors
Open cart design
High-performance burners
Option for smart technology
Ten-year warranty that doesn't include wear and tear
What Is a Monument Grill and Is It Worth It?
While Weber grills are known for their long history and sophisticated features, the Monument Grill is also just as good or better regarding durability and innovative features.
One of the best Monument grills is the Monument Grills 4. This infrared gas grill has side burners and 723 square inches of cooking space. One of the best features is the visibility of grilling at night, with it's LED lights.
Here's a breakdown of some of the best features of the Monument grills:
LED lights.
The electronic ignition system for easy burner starts.
Accessory Hooks– easy access to your tools.
Built-in Thermometer– Built-in center-mounted thermometer monitors the temperature inside the grill from your phone.
Another underrated part of the Monument grill is the glass lid. It lets you see your food without lifting the top, a common mistake when grilling because it lets out the hot air.
Common Mistake to Avoid With Monument Grills vs. Weber:
When you barbecue with a Monument or Weber grill, you'll find they do an exceptional job of whatever you decide to barbecue. Most mistakes don't often come from the grill but from the person behind the grill. You need to know what mistakes to avoid when grilling with the Monument or the Weber.
One of the most common mistakes is choosing the wrong method to grill your meat. Make sure you follow whatever recipe is in the exact order. It can be the difference between meat falling off your ribs or meat being chewy when barbecuing.
Monument Grills vs. Weber: What's the Better Choice?
What's the better choice between a Monument or a Weber? One factor to consider is the price. The Weber can be as cheap as $50 if you want charcoal and a smaller grill. Or you can spend as much as $3,000 for a top-of-the-line grill with all the bells and whistles. The Monument can be as cheap as $200 and expensive as $2,000.
There's no perfect option. The main difference is if you want durability, found in the Monument, or something with more features, located in the Weber. Whatever you decide, you'll find a perfect barbecue awaits this summer.
The image featured at the top of this post is ©iStock.com/vasiliybudarin.