Weber Genesis I vs. Genesis II: What are the differences? There are dozens of varieties of Weber grills. But nothing stands to the Weber Genesis I or the Genesis II. They are some of the finest Weber grills with specific features that make them stand out.
The Weber Genesis I came out in 1985, while the Weber Genesis II was released in 2017. This gap in models shows how different they are. It shows how much of an upgrade was needed with the Weber Genesis and how Genesis II stands out. However, the Weber Genesis I is still a great grill, especially if you don't barbecue often.
This guide explores the differences between these grills regarding features and price. You'll ultimately have a better idea of what grill is best for you and how much you grill.
What Is a Weber Grill?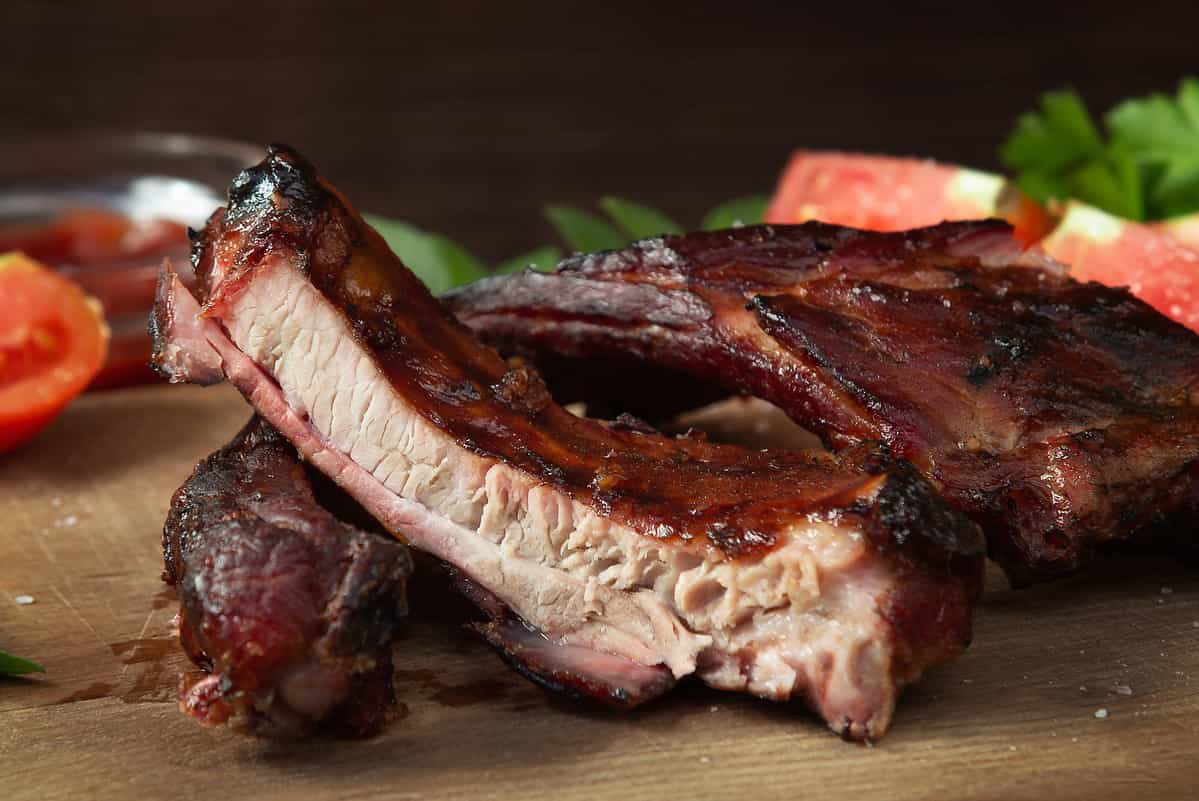 The Weber brand is one of America's oldest and most distinguished barbecue brands. Since the 1890s, Weber has become one of the best grills. They've also evolved over the last thirty years to bring in much more sophisticated grills like the Genesis I and II.
Weber grills are often known for their diverse selection, ranging from charcoal to gas to pellet. Weber grills also have various price selections from $50 to $100. When it comes to the Weber Genesis, there are unique features that make it stand out from a typical charcoal grill. These specific grills can offer insight into which one is the better choice.
Weber Genesis I vs. Genesis II: How Are They Different?
One of the critical differences between Genesis I and Genesis II is how different they are when it comes to technological features.
Even though it's a bit older, the original Weber Genesis still offers many features. For example, it has a sear zone, side burners, lighting, and a smoker box. The shape of this grill is also more like a box and square shape, compared to the Genesis II, which has more of a rounder shape. It also has two burners.
While the Weber Genesis is great for grilling, it doesn't compare to the new Genesis II. The newer model offers many more innovative features that allow you to connect to your phone, have more space, and make it easier to replace the propane tank.
The Weber Genesis II has an open or closed storage for your propane tank. It also comes with three burners that have a capacity of 13,000 BTU. It also has roughly 513 square feet. This is more than adequate space for ribs, 18 hamburgers, brisket, and a turkey. You also have a color option of copper or blue.
Here are the exact specifications and upgrades you get with the Genesis II.
Balanced heat distribution with upgraded burners.
Electronic ignition creates a seamless fire.
A new grease management system reduces flare-ups.
Porcelain enamel grates.
Repositioning of the propane tank makes it easier to swap out.
10-Year Limited Warranty.
Tips for Grilling With the Weber Genesis I vs. Genesis II
Whether you choose the Weber Genesis I or the Genesis II, following best practices when you grill is essential.
One of the most important tips for grilling is to ensure your Weber is hot before putting the meat on the grill. This can prevent your meat from sticking. Another tip to consider is to ensure your grill is clean before using it. If you use your grill repeatedly without cleaning it, you could cause a grease fire.
Another best practice to follow when grilling ribs, brisket, or steak is to let the meat rest after it's cooked. This allows the meat muscle to relax, and it isn't so tough when you eat it. A final tip to consider is to avoid opening the lid on the grill. You want to avoid the temptation of doing this because every time you open the lid, you let out some hot air, and it will take longer for the meat to cook.
Weber Genesis I vs. Genesis II: What's the Better Choice?
The Weber Genesis I and II are phenomenal grills perfect for barbecuing. They are also much different regarding design, features, and efficiency. If you barbecue every week, you should consider getting the Genesis II because it offers more. There are WiFi features that also allow you to check the temperature of your meat from your phone.
Overall, the Genesis II is the superior choice. However, the Genesis I also works perfectly if you don't barbecue often and want something for the occasional summer barbecue.
The image featured at the top of this post is ©iStock.com/Galina Sandalova.