Napoleon grills vs. Weber grills: What are the differences? What's the better barbecue for durability, price, and grilling food? You should consider asking these questions before purchasing a grill because not all are the same.
While they are gas grills, they have different mechanisms and features that make them unique. They also have a different history that is much different. For example, Napoleon grills came out in the 1990s, while Weber grills came out in the 1800s. They have different designs, cooking areas, and price points that you should consider before purchasing one over the other.
This guide explores everything you need to know about Napoleon and Weber grills and what makes them different. We look at the unique drawbacks of each and some of the best features to consider with other grills. You'll ultimately have a better idea of what the better grill is.
What Is a Napoleon Grill?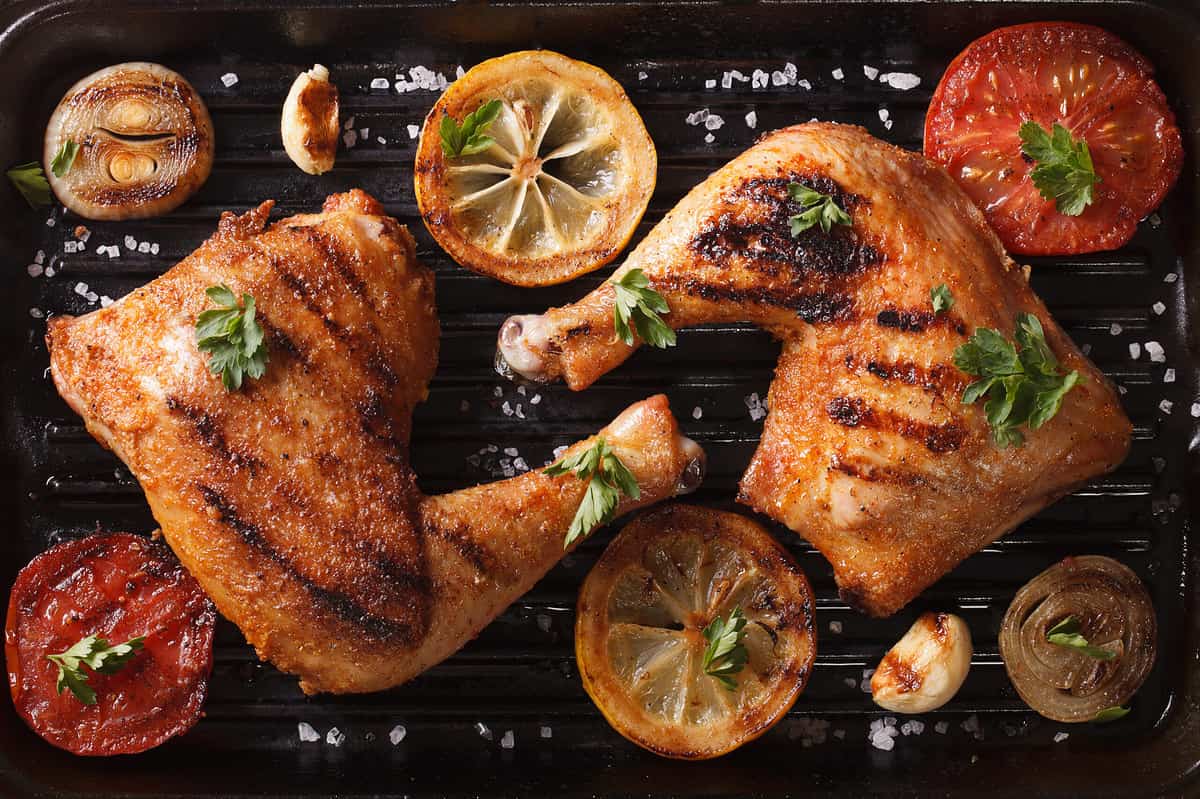 Napoleon grills are known for their high-quality temperature control, allowing you to cook anything perfectly. While this kind of grill was released more recently, it's still one of the best grills to purchase.
The best features you'll find on this grill that are reasons to buy:
Huge cooking area
Convenient placement of the gas tank
15-year warranty
Starting with the huge cooking area, Napoleon grills are perfect for family-sized barbecues. You can fit hamburgers along with other dishes so everything cooks simultaneously. The method for heating the food is the Jetfire ignition system, one of the best durable systems compared to Weber's Infinity ignition system.
If you love design, you'll love how Napoleon grills hide the gas tank inside the grill to give it a sleeker look. Another benefit of the Napoleon is that it can fit into more spaces because it has retractable tables.
Napoleon grills also feature connected burners. This makes it convenient and less work for you. If a burner goes out on one side, it automatically reignites it. Additionally, if you find something defective in your Napoleon grill, you have the assurance of a 15-year warranty.
However, some cons to consider are the low-quality exterior design. The paint can wear down rather quickly. There were also some complaints of hot spots that can cause an uneven grill.
Here's a list of the best Napoleon grills:
Napoleon Built-In 700 Series Gas Grill
Napoleon Prestige Pro 665 RSIB
What Is a Weber Grill?
The Weber grill is over a hundred years old. They have a brand that's built around durability. Over the years, Weber has consistently improved how they make their grills regarding mechanisms and features.
Here are some of the best features of Weber grills:
Smoker box & burner infuse food
The expandable top cooking grate offers more cooking room.
Durable, porcelain-enameled lid and cast aluminum end-caps.
While one of the cons of a Weber grill is the price, especially with some exceeding $1,000, there are still many good things about the Weber grill that make it worth purchasing. You can find charcoal Weber grills for as low as $100, but if you want a gas grill, you have to be willing to pay upwards of $200 or more.
The unique thing about the Weber is that you can cook two different things on the grill. You can set the grill to cook at a higher temperature on one side while the other side cooks something at a lower temperature.
One of the cons of a Weber grill is that it can be expensive, especially for a long-lasting grill that offers the best features. The price, compared to Napoleon grills, can be much more expensive.
Here's a list of the best Weber grills:
Napoleon Grills vs. Weber Grills: Pro Tips When Cooking With Either
The best tip for cooking with either grill is to ensure it's cleaned afterward. You want to avoid any excess grease that can start a grease fire. You also want a cover that protects your grill throughout the year. This gives your grill added protection through any season.
When it comes to the grilling, you want to ensure you know what temperature to cook your meat. You also want to ensure an even cooking process and that your grill works properly.
Napoleon Grills vs. Weber Grills: What's the Better Choice?
Deciding between a Napoleon and a Weber grill isn't an easy choice. They are both fantastic choices that offer a great way of cooking different meats. However, if you want durability, you should favor the Weber grill. It's built for durability and has a reputation of being one of the best.
But if you want a more affordable grill, the Napoleon also works. The key is knowing how much you'll barbecue. No matter what you choose, you'll find that either barbecue is some of the finest when it comes to barbecuing..
The image featured at the top of this post is ©Anze Furlan/Shutterstock.com.