If you're newly pregnant, you're likely looking to consume as much information as possible about what your body is doing, how your baby is developing and all of the other exciting developments that pregnancy brings. Keep up with all of these changes and more with a pregnancy tracking app on your phone. Here are some of our favorite pregnancy apps — take a look and download your favorite. Happy tracking!
RELATED: 8 Things Newly Pregnant Women Should Know
Pregnancy Apps We Love
Pregnancy+
Track your baby's development with beautiful and detailed 3D images, and each week, you'll be provided an object to which you can visualize and compare your child's size. You'll learn what body parts are developing and your child's approximate length and weight. You'll also have access to a variety of useful articles about your pregnancy as well as the ability to track your progress from each doctor visit. Keep track of things you need to gather and purchase via the checklists, and invite loved ones to join your tracking journey. Download it for free for both Apple and Android devices.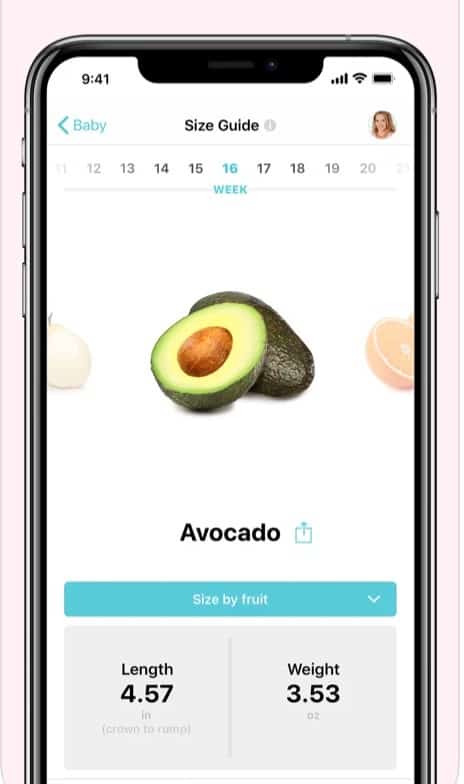 Pregnancy & Baby Tracker WTE
From the trusted What to Expect pregnancy brand, the Pregnancy & Baby Tracker WTE pregnancy app is one of the top-rated apps pregnant women love. The personalized pregnancy feed helps you visualize your baby's size, understand your body's changes and more. Plus, it's useful for both pre-conception, with it's ovulation calculator, and after Baby arrives, helping you track feeding patterns. Download it for free for both Apple and Android devices.
BabyCenter Pregnancy Tracker
BabyCenter has long been a trusted name for new parents, but they're also now a trusted resource for pregnant women. The BabyCenter Pregnancy Tracker is a free download that offers useful information and advice for expecting moms as well as fun features like baby names, weekly polls and more. Keep track of your baby's growth and development as you count down the days and weeks to their arrival. Find this pregnancy app for both Apple and Android devices.
The Bump Pregnancy Tracker
The Bump, part of The Knot family, has a delightful app with a variety of intriguing features. In addition to standard features like Baby's size tracking and Mom's body changes, The Bump's app also features partner "Perks" for savings on items you'll need and want, a doctor visit prep tool to ensure you're ready for each visit to your OB, a catalog of baby products and more. Download the app for free on both Apple and Android devices.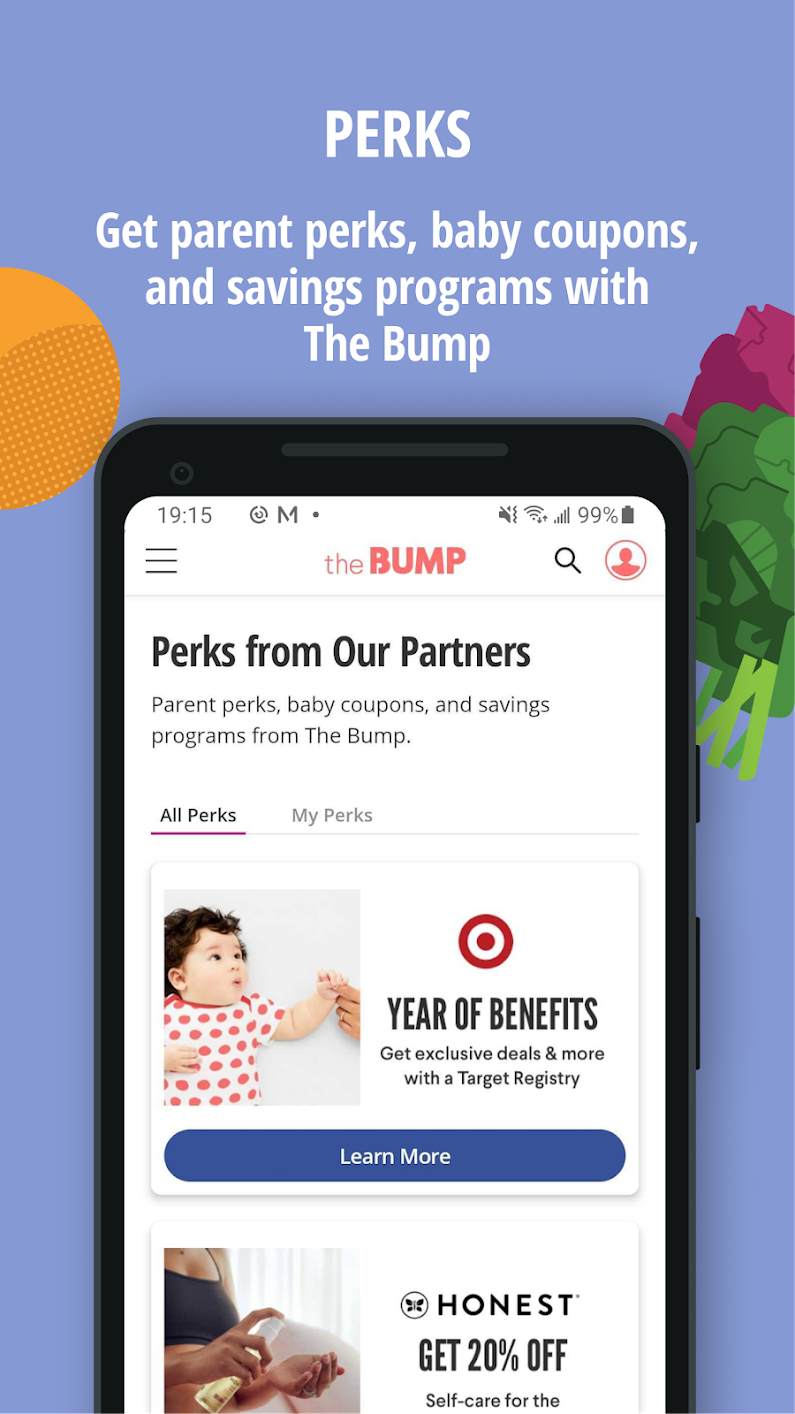 Ovia Pregnancy Tracker
For a to-the-point, no-frills pregnancy app, the Ovia Pregnancy Tracker is a top-rated pick. Follow your baby's week-by-week growth with both developmental explanations and images. Plus, there's in-depth focus on Mom, with a pregnancy symptoms tracker, pregnancy pointers, a community group and a robust Q&A feature to provide answers to all of your most pressing pregnancy questions. Download it for free for both Apple and Android devices.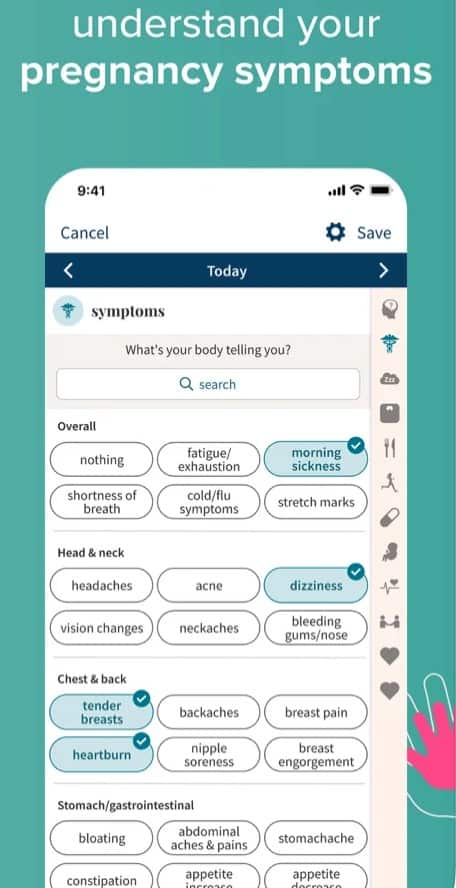 Looking for the perfect baby names? Check out our selection of thousands of beautiful baby names and find the perfect name for your child!
The image featured at the top of this post is ©iStock.com/Prostock-Studio.