Key Points
We searched the web and reviewed countless toys and games to find the best options for 4-year-olds.
The six items we chose include toys that encourage movement, hand-eye coordination, and learning skills. We also found toys that are just plain fun for a young kid with a big imagination.
When it comes to buying toys for 4-year-olds, it is important to look for toys that are entertaining but also educational. The milestones at this age include the ability to play and pretend they are someone else (parents, teacher), a desire to be a "helper," and the ability to say sentences with four or more words. Look for toys that encourage those positive behaviors.
Prioritize Educational Toys
It is an exciting time when your kids turn 4 years old. This is when your children will really start to grow into their own and become a unique and special person. As they grow, they will need toys that will keep them entertained while also helping them improve the skills that they will require as they continue to get older and eventually become adults.
Since your kids are growing and maturing, you will want to find the best toys to help them thrive. According to the National Association for the Education of Young Children, the toys you buy at this age should help with problem-solving, pretending, building, and encourage them to create new things. This is also a good time to supply them with more books because they will be saying more words, and they can point out the objects they see.
The toys we chose for this list embody many of these necessary quantities. We have plush toys that teach your kids new words and songs, cooking sets that encourage pretend play, tablets that can boost their creativity, and more. Plus, there are toys that are just plain fun. Kids are innocent, and they should have fun as they learn.
During our review, we found six fun and educational toys that can be great for your 4-year-old, and there is bound to be something here for your precious child.
Top Pics: The Best Toys for 4-Year-Olds
After reviewing many different toys on the market, we found the six best toys for 4-year-olds. The toys listed below are fun, and they provide extra stimulation for kids that need it.
#1 Best Overall: Playz 5-Piece Kids Pop-Up Play Tent Crawl Tunnel and Ball Pit
This incredible 5-piece pop-up play tent/basketball court/ball pit will entertain your kids and give them plenty of excuses to run and play.
The ultimate toy at the best price point is this 5-piece play set that features tunnels, tents, and a massive ball pit that your kids are sure to play with day after day. Once constructed, this set creates a maze of tunnels and tents that your kids can explore to their heart's content. Parents can make the set in dozens of configurations, so there is great replayability.
Perhaps the most exciting part about this kit is the awesome ball pit that can hold between 200-1000 plastic balls. Your kids will love to jump into the pile and throw the balls around. There is also a basketball hoop that you can connect to any part of the playset. When your kids aren't playing inside, your dogs and cats can also have a blast.
Best of all, this set is completely child-safe. The entire set is made out of breathable mesh walls and thick fabric, so it won't fall apart anytime soon. The walls are padded so they won't hit any hard surfaces. The structure is secured by anchor loops so it will stay on the ground indoors and outdoors.
Parents may spend some time putting the set together, but the joy you will see in your 4-year-old's eyes will be truly worth it.
Pros and Cons of the Playz 5-Piece Kids Pop-Up Play Tent Crawl Tunnel and Ball Pit
| Pros | Cons |
| --- | --- |
| A truly imaginative toy that will entertain your kids for hours. | The 200 balls can be easily lost. |
| The ball pit will be a hit with your children. | Some reviewers claimed that the walls could rip with tough play. |
| The set is colorful and safe. | |
2. Best of the Toys for 4-Year-Olds that love to sing and dance: Bluey 13″ Talking Plush
Kids who already love the Bluey character will adore this adorable plush that sings and says nine different phrases.
Bluey is one of the most popular children's shows on television, and now she is one of the best toys for 4-year-olds. This 13" talking plush spouts nine different phrases and fun sayings. Plus, it plays the theme from the TV show. Your kids can hear all of the noises by pressing on Bluey's tummy.
The chances are that your kids will be hugging this Bluey plush even when it isn't singing and talking. At 13 inches, she is the perfect height for hugging. Bluey is made out of deluxe fabrics and detailed stitching, which makes it softer than your average stuffed animal. 
The plush is strong and durable, so it will be safe in your child's bed, in the car during road trips, and even outside. If you have two children, then you can also purchase Bluey's sister Bingo.
Pros and Cons of the Bluey – 13″ Talking Plush
| Pros | Cons |
| --- | --- |
| Your kids will love a plush of this immensely popular character. | Some reviewers say the plush has a low volume which makes it hard to hear. |
| The plush says 9 different phrases. | You'll need to change the batteries after continued use. |
| A durable toy at a great price point. | |
3. Best of the Toys for 4-Year-Olds on the Go: Mini Deluxe Magic Scooter with Light-up Handlebars
This bright and colorful magic scooter from Micro Kickboard is a highly-rated conveyance that your kids can show off as they ride around town.
It is around this age that your 4-year-old will really want to get out of the house and explore the world around them, and this awesome scooter will really fit the bill. Available in a variety of colors, from blue and red to lime green and purple, this fun scooter provides a smooth ride that is easy to steer and maneuver.
Made for kids between 2-5 years old, the scooter offers a stable ride that is safe for kids that are just learning to get around on their own. It is very strong and can hold up to 110 pounds. As your child grows, the scooter can grow with them because it has an adjustable T-bar that goes up as they get taller. 
Perhaps the coolest thing about the scooter is that it features two front motion-activated LEDs on the wheels. The lights show off the scooter during the day and make it visible at night. 
This scooter is incredibly easy to use, and it comes to you fully assembled, so your kids can start using it as soon as it arrives. This scooter is also build-to-last with a 2-year manufacturer's warranty and a promise of replacement parts if necessary.
Pros and Cons of the Mini Deluxe Magic Scooter with Light-up Handlebars
| Pros | Cons |
| --- | --- |
| Your kids will love the LED-lighted wheels. | Although it is sturdy, it can break with excessive use. |
| With three wheels, the scooter is easy for young kids to ride. | Some reviewers claimed they received a used product. |
| It is a lightweight scooter that won't take up a lot of space. | |
4. Best of the Toys for 4-Year-Olds that Love Making Crafts: Pop Snap Bead Jewelry Set for Kids
Boys and girls that love to make crafts will enjoy this Pop Snap Bead Jewelry Set, which allows them to use their imaginations to create fun necklaces and bracelets. 
Your kids are only limited by their creativity when they try this jewelry set that comes with 300 pieces that include beads, balls, unique shapes, rings, and more. The pieces are easy to use, and your 4-year-old can easily connect, disconnect, and reconnect all of the beads until they make the perfect necklace or bracelet.
Kids will have a ball creating jewelry for themselves and everyone in the house, and when they are done playing, all of the pieces can be stored away in a small plastic container. The beads have different textures so your children can work on their sensory, fine motor skills, and hand-eye coordination while having a great time.
This is not just any toy. It is an award-winning set that recently won accolades from Disney and Parent's Choice. It was also voted as a top toy for children with special needs. Plus, you never know when their love of jewelry could turn into a career in adulthood!
Just note that the toy is not intended for children younger than four years of age. 
Pros and Cons of the Pop Snap Bead Jewelry Set for Kids
| Pros | Cons |
| --- | --- |
| A fun set that encourages your children to be creative. | The small pieces can get lost if you're not careful. |
| The 300 pieces create endless opportunities. | The set won't be for everyone. |
| Great toy for girls and boys. | |
5. Best of the Toys for 4-Year-Olds That Love to Pretend: LeapFrog Number Lovin' Oven
Kids who love to mimic the actions of their parents will enjoy this fun Lovin' Oven that lets them pretend to cook while listening to fun tunes.
This great Number Lovin' Oven from LeapFrog is a great toy for kids who love to play house and learn at the same time. LeapFrog has always been a dependable company when it comes to children's toys, and this fun unit is no exception. It comes with many fun food components, including pieces of bread, pizza slices, a skillet, a baking tray, and more.
While they cook their pretend food, your children can also play and listen to over 30 songs and phrases that play out of the oven. Phrases include numbers, food names, ingredients, and more. While playing, your kids can learn new words and how to count while they cook.
There are a lot of fun sliders and dials on the oven as well. Kids can move items to explore time, temperatures, and numbers. When they place the pan on the stove, they will hear it really sizzle. When they turn on the counter, it will really count down! There is a lot to see and enjoy with this affordable toy, and it could get your child interested in the art of cooking. 
Pros and Cons of the LeapFrog Number Lovin' Oven
| Pros | Cons |
| --- | --- |
| A fun toy that will boost your child's imagination. | It does take 3 AAA batteries which you will need to replace. |
| The set includes many fun foods and kitchen supplies. | The toy talks a lot about eggs, so if your kids don't eat them, then it may not be a good fit. |
| Kids can learn numbers while they play. | |
6. Best of the Toys for Artistic 4-Year-Olds: Bravokids Toys LCD Writing Tablet
Kids who love art and to express themselves in vivid colors will enjoy this LCD writing tablet that comes with all of the bells and whistles.
Available in multiple colors and coming at an affordable price point, this handy LCD tablet from Bravokids is a must-have. Using the attached stylus, kids can create lines, write words, and draw their favorite animals. Once they are done, they simply press the erase button on the bottom, and they can create a brand-new masterpiece.
This is an ideal gift for boys and girls, and it is perfect for any holiday. It is also portable and made out of durable plastic, so it will last the test of time. With rounded corners and an anti-fall and anti-shock design, it can take a lot of abuse. The toy is great if you have loud kids because they will be immersed in their art for hours on end.
Because of the limited options on the tablet, it is one of the safest toys for 4-year-olds because all they can do is draw and create. The tablet has a large 10-inch display that doesn't emit any radiation. Plus, it is no-glare, and it is safe for your kid to hold for a long time without hurting their hands. 
The device uses batteries but they last a long time. That's a good thing because this tablet can be used to show off their art for hours. Just click the lock key to save the doodles on the screen.
Pros and Cons of the Bravokids Toys LCD Writing Tablet
| Pros | Cons |
| --- | --- |
| A fun and easy way for kids to show off their artistic abilities. | Some reviewers said the display was a little dull. |
| It is easy to clean and erase the content. | It can go through a lot of batteries. |
| This model is available in a variety of colors. | |
Criteria: How To Choose The Best Toys for 4-Year-Olds
Since every toy will be unique in its own way, there are particular factors that you will want to watch for, and attention to detail is crucial when buying toys for 4-year-olds.
Here are the considerations to make when choosing a toy:
Price
Reviews
Educational Factors
Price
It is important to read reviews and take a good look at the price before you commit to a purchase. Keep in mind that kids don't always care and appreciate their toys as much as older children, so don't spend a fortune on a toy that might break soon after you get it. Another consideration when it comes to price is ensuring that you are getting the best deal for the money. If a toy is expensive, but the reviews are poor, then you may want to take more time to research before you buy.
Reviews
Reading reviews is just as important as looking at the price. You must ensure that the toy you buy is safe and performs as advertised. Parents are fiercely protective of their children, so they will tell you honestly if the toy is worth the money and works properly. When you research the item, also closely examine the product photos and compare them with the product details. Some pictures can show a large item, but the reviews will tell you if it is actually smaller or larger than it appears. Read both five-star reviews and some one-star reviews to get the full picture.
Educational Factors
As mentioned earlier, the toys for 4-year-olds must be as educational as they are entertaining. Your children need to use these toys to learn motor skills, hand-eye coordination, and other essential skills. When researching toys, read the reviews and look at the details to ensure that you are getting a toy with educational benefits. If necessary, consult lists like ours as they will typically list the most beneficial items.
FAQs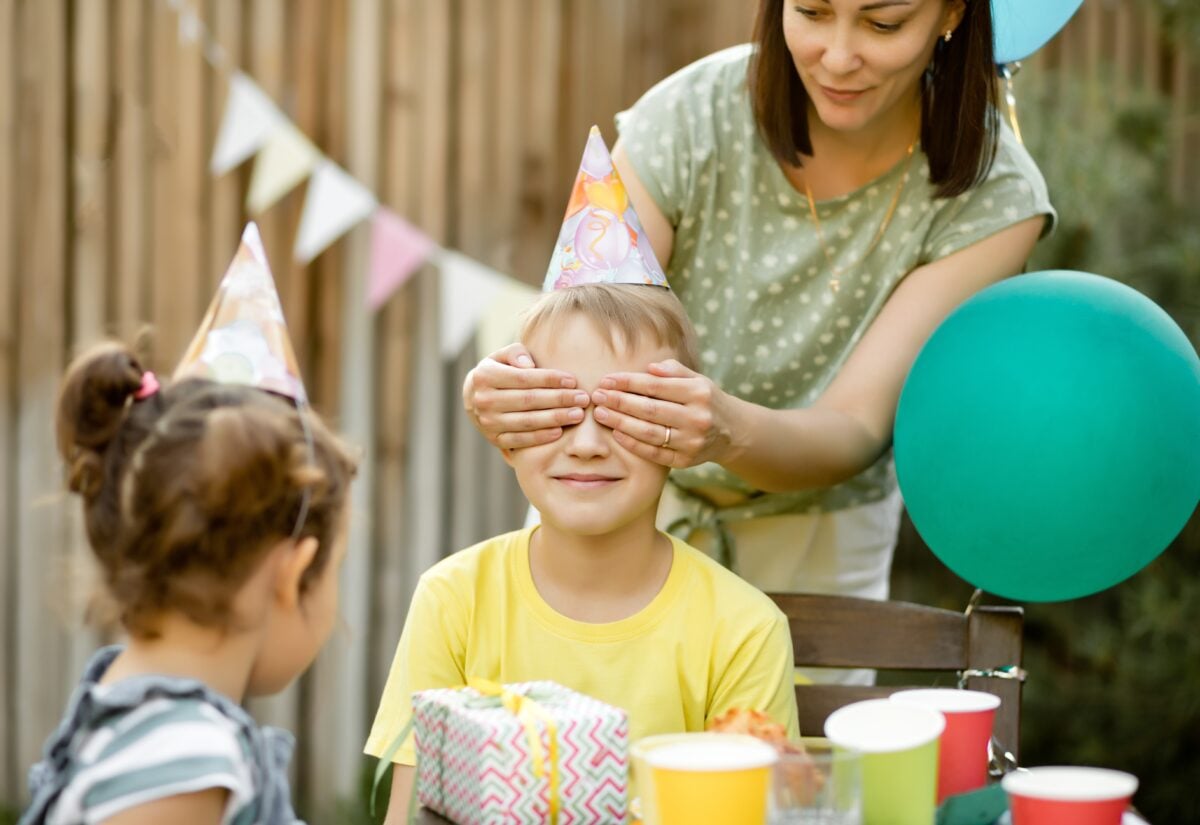 Below are some of the commonly asked questions that parents often ask when shopping for toys for 4-year-old kids.
Q. How Many Toys Should a 4-Year-Old Have?
A. It is never necessary to go overboard and overwhelm your kids with toys, even as they get older. At 4 years old, your child should have enough to keep them busy, safe, and educated. As a general rule, your child should have approximately four toys before they become mobile, under eight toys when they begin to crawl, and 12 toys or less once they start walking and talking. They don't need to be spoiled to be happy.
Q. Is There A Way To Make Buying Toys for 4-Year-Olds Less Complicated?
Whether it is for a holiday or a birthday, you can make toy-buying easier by following this rule: Get your child one thing that they want, one thing that they need, something to wear, and something to read. That way, they will have everything they need to be happy and stay safe. Buying more toys than this may be overkill, and it won't benefit the child.