Healthy Dinner Recipes and Menus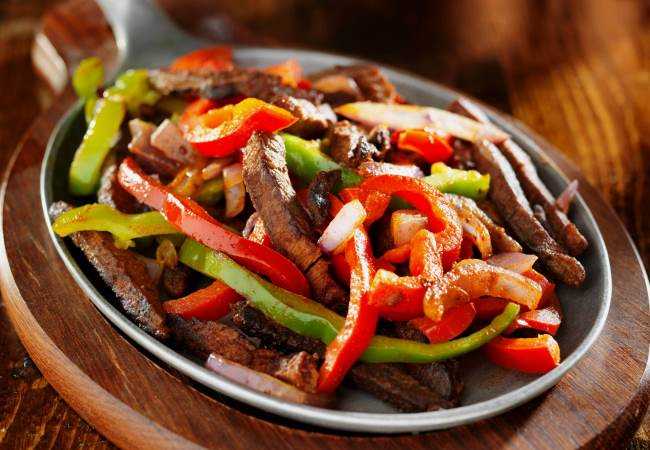 The road to health begins at the family table. Planning ahead by having healthy weekly menus saves time, money, and the temptation to hit the take out restauraunts.
We're parents of busy families also, so we began swapping our healthy dinner ideas with each other until we had a full 8 weeks of healthy dinners planned out. These are dinner recipes our kids eat now and have enjoyed as they were growing. Our children are as young as 16 months and as old as 27 years old (with a family of their own).
Use the planned weekly meals we put together as they are, or substitute meals with other choices from our Healthy Dinner Ideas section. Its filled with even more family friendly healthy dinners.
Print the shopping list for your chosen healthy meal plan, and head to the grocery store armed with a plan and a list to get you in and out of the grocery store with healthy choices instead of sugar and fat loaded temptations. We hope you enjoy our menus as much as we do!
The first full week of healthy dinner recipes, seven days of different meals your family will love!
* Lighter Beef Stroganoff
* Grilled Chicken Sandwiches
* Baked Ziti with Mushrooms
* BBQ Pork Tenderloin Kebabs
* Cheesy Chicken and Vegetable Skillet
* Beefy Deep Dish Pizza
* Diner-Style Turkey Burgers
The second week of healthy dinner recipes, with a variety of wonderfully spiced and flavored dishes.
* Chicken Pasta Pizza
* Teriyaki Pork Tenderloin
* Baked Crab Cakes
* Beef Fajitas
* Roasted Chicken with Roasted Garlic Parsley
* Sausage Lasagna
* Crock Pot Beef-Barley Stew
The third week of healthy dinner recipes, home cooked meals that are easy to make and taste great!
* Ham and Cheddar Pasta Casserole
* Beefy Enchiladas
* Cheese Stuffed Italian Chicken
* Eggplant Parmesan
* Pepper-crusted Flank Steak with Mushroom Sauce
* Creamy Chili Corn Chicken
* Portobello Mushroom Pizzas
The fourth week of healthy dinner recipes, including a comfort food favorite and aromatic sauces for chicken and pork.
* Beef Stir-Fry
* Pesto Chicken with Squash
* Pork Chops with Peach Sauce
* Pasta Primavera with Cheese
* South of the Border Meatloaf
* Chicken Cutlets with Ginger Sauce
* Little Italy Sausage Potato Skillet
The fifth full week of healthy dinner recipes, adds even more meal choices to your family's menu!
* Sweet and Sour Chicken
* Baked Smothered Steak
* Spaghetti Squash Pie
* Pork with Ginger-Pear Sauce
* Cucumber Chicken
* Balsamic Pork Chops
* Beef and Macaroni Skillet Supper
Our healthy dinner recipes for the sixth full week combine a touch of elegance and a hearty portion of home style cooking.
* Linguine with Shrimp and Scallops
* Molasses Glazed Pork Roast
* Chicken Pot Pie
* Veggie-Filled Burgers
* Dijon Roast Beef
* Tomatillo-Pineapple Chicken
* Fettuccine Alfredo
In the seventh week of healthy recipes you'll find a spicy favorite jerk chicken, peachy pork chops, and linguine with white clam sauce.
* Penne with Chicken and Broccoli
* Linguine with White Clam Sauce
* Lentil and Kielbasa Stew
* Pork with Peachy Salsa
* Spicy Sloppy Joes
* Jerk Chicken
* Flank Steak with Spicy Crust
The eighth week of healthy dinner recipes has everything from steak lover's tasty fare to Italian favorites like pasta and meatballs.
*Cheese Stuffed Chicken Breasts
*Fusilli with Meatballs
*Pan Fried Pork Filets
*Fettuccine with Scallops, Asparagus, and Lemon
*Grilled Margarita Flank Steak
*Chipotle Chicken Corn Pizza
*Pork Chops with Apple Cream Sauce