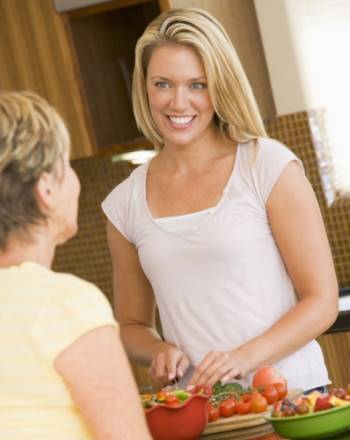 Healthy Recipes
Healthy Dinner Ideas
We've put together tasty healthy dinner ideas, including eight weeks worth of healthy weekly meal plans. Recipes for each day's main dish are included.
Healthy doesn't mean bland as these dinner recipes show, they are all tasty home cooked meals your family will enjoy.
The nutrient list that is at the beginning of each of the healthy recipes can help you keep your diet in check. Choosing healthy homemade foods instead of over processed supermarket or takeout food is an easy way to begin or maintain a healthy lifestyle for your whole family.
Click on the link for each week to get the full week of healthy recipes and the meal plans that go with each day. Plan ahead and forget about worrying what to have for dinner, while knowing you are providing your body with great fuel.
Healthy Dinner Recipes
---
8 Weeks of Healthy Dinner Menus & Recipes
---