Fast and Easy Family Dinners
4, 5, 6 and 7 ingredient dinner recipes have just a few ingredients and loads of flavor! Start saving time and money in your kitchen with these family-friendly recipes, packed with delicious options.
Chicken Recipes
4 to 7 ingredient chicken dinners are great tasting recipes for everyday dinners.
Made with chicken and easy to find pantry ingredients, these no-fuss high flavor dinners make having a home cooked meal easy.
Beef Recipes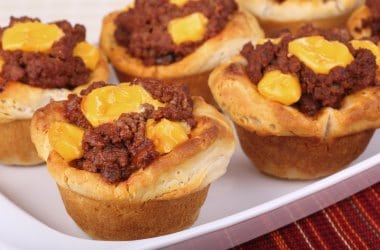 4 to 7 ingredient beef dinners are recipes that have few ingredients but a lot of flavor.
It doesn't take much to put together a great homemade dinner, because the recipes don't require exotic or expensive items.
Pork Recipes
4 to 7 ingredient pork meals feature sausage, bacon, ham and other cuts of pork with a few added ingredients for delicious home cooked dinners.
From classic chili or herbed pork chops to cherry glazed ham you have a variety of easy ways to make dinner.
Meatless and Seafood
4 to 7 ingredient pasta pizza and seafood meals are super easy to put together on busy nights.
These recipes give pasta robust flavor to make it much more than oridinary spaghetti. Pizza gets packed with taste and shrimp and fish add variety to the mix.
The image featured at the top of this post is ©sasazawa/Shutterstock.com.