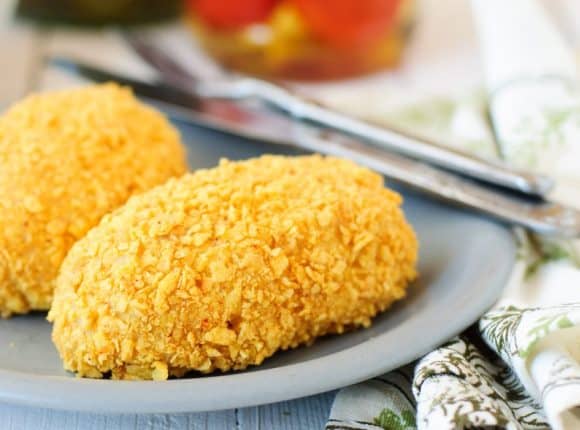 4 to 5 Ingredient Chicken Recipes
Chicken is a great start to any meal. It is a lean meat that has lower concentrations of cholesterol and saturated fat as compared to red meat. It is high in protein and has been known to promote weight loss and healthy bones. It can help to relieve stress and boost the immune system.
When it comes to cooking, chicken is the most common type of poultry in the world. This may due to how easy and affordable these animals are to raise in comparison to other animals like cattle or hog. This low cost is passed on to you to make the meat an inexpensive option when shopping for ingredients for your dishes.
Chicken can also be prepared in a variety of ways. It can be baked, grilled, barbecued, fried, boiled…and the list goes on.
When cooking with chicken, you don't have to get too elaborate with the ingredients and preparations. We provide great tasting recipes that call for only 4 or 5 easy ingredients and simple step by step directions. That way, you can put a great chicken dinner together in no time.
These are flavorful family style chicken recipes everyone will love (especially the cook). They are full of variety that will please any sweet tooth. They represent a many cultures, and there are recipes for casseroles, stews, crock pot dishes and more. The chicken is prepared using different methods and paired with ingredients that make the perfect complement to the meat.
Our recipes are proof that you don't need cupboards filled with expensive ingredients to prepare a great meal, and you don't need to order take-out food to save time. These meals can be made in minutes right in the comfort of your own home.
Try these four to five ingredient chicken recipes and you'll be convinced after the first bite!
Four to Five Ingredient Chicken Dinners