Catalina is a beautiful baby name with a certain Latin or tropical flair. It has a certain kindness and peace, especially since it means "pure." Though originally intended for Spanish and Corsican cultures, it is now used for any baby.
Meaning of the Name Catalina
The baby name Catalina comes from both the Spanish and the Corsican cultures. The Corsican culture comes from the island of Corsica. It is this culture's version of the baby name Katherine. Santa Catalina was actually a saint in Italy who may have helped in the development of this baby name.
The baby name Catalina means "pure" as it retains the same meaning as the name Katherine. IT is ironic that the name means "pure" as one of the first Catalinas was a saint of the church.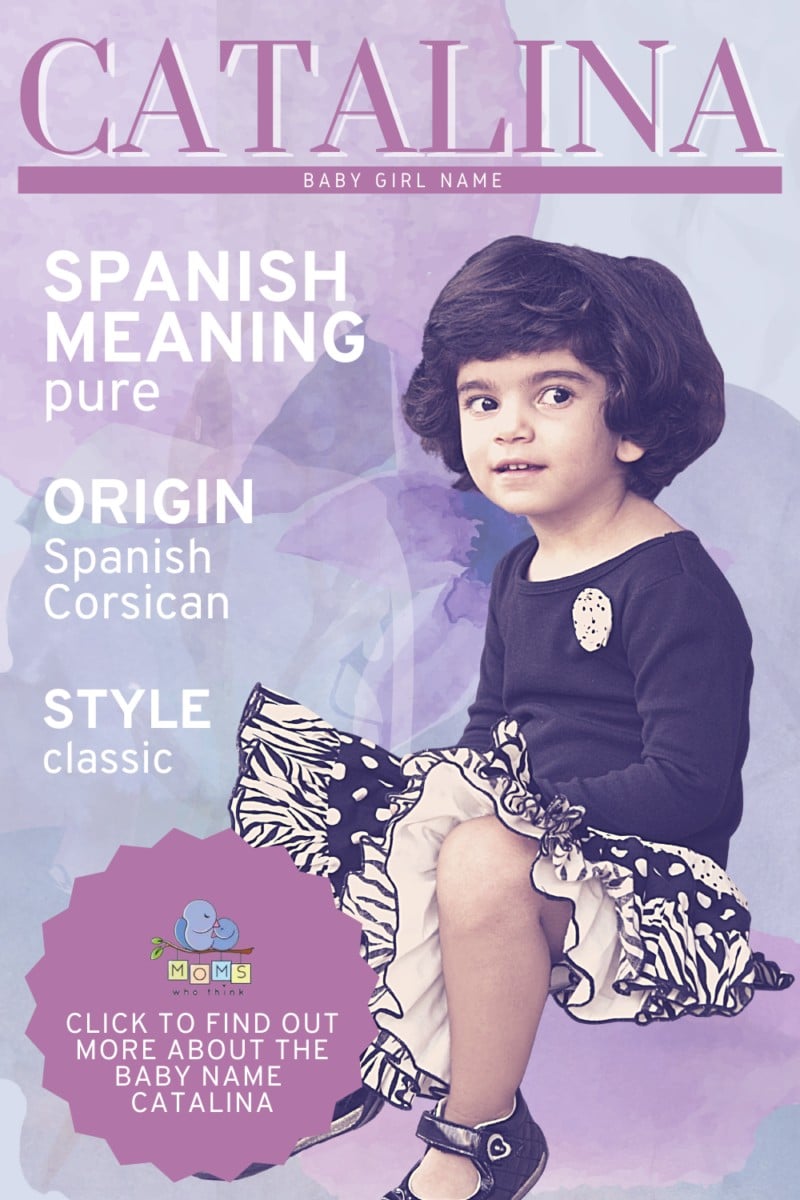 Nicknames for Catalina
Catalina feels regal and noble. It is a unique and tropical name and deserves a fun and bright nickname. Below, we've compiled a list of fun options when it comes to bestowing a nickname on the Catalina in your life.
Catalina Name Details
Style: Classical
Gender: Catalina is traditionally considered to be a girls name.
Pronunciation: ka-ta-LEE-nah
Syllables: Four
Alternative Spellings for Catalina
Catalina Name Popularity
The baby name Catalina was on the top 1,000 list from 1029 to 1935. It declined until the year 1989, however, and has ascended greatly. As of the year 2020, Catalina ranks at number 178 for girls.
Related names for the name Catalina:
Great middle names for Catalina and their meanings:
Famous people with the name Catalina:
Catalinas in popular culture: