Banana bread is one of those things that many are quite familiar with. Banana bread is a popular baked good partially out of necessity. Even with refrigeration advances, bananas are one of those fickle fruits that will still rot (quite quickly) no matter what you do.
Not wanting to waste money and still edible fruit, but not wanting to eat five or more bananas at a time, thrifty bakers found ways to incorporate bananas into recipes that would taste great and save them from throwing their hard-earned money away through waste.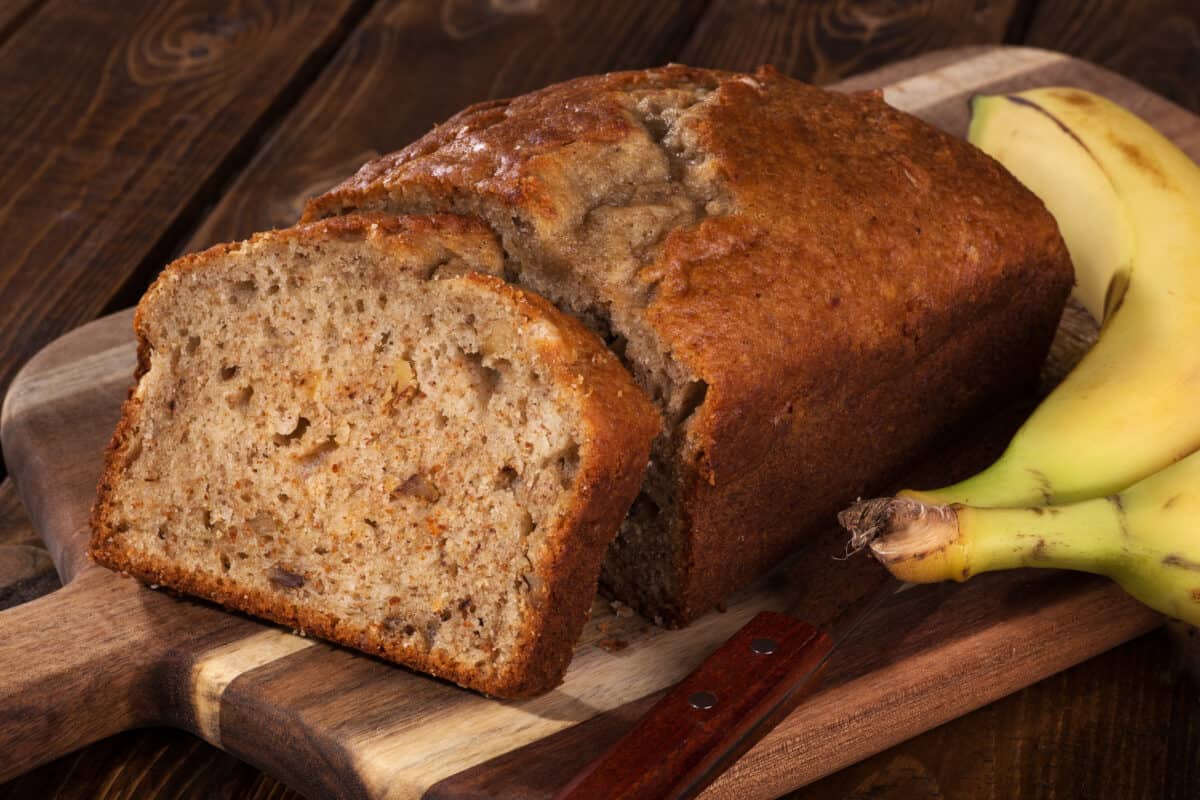 Tips for a Great Banana Bread Recipe
Finding a good banana bread recipe is like finding any good recipe. You either taste test by making it yourself or get a great one from someone. Banana bread recipes vary, which can sadly cause the end result to be dry, tasteless, mushy, or other issues depending on the ingredients and methods used.
Having been victims of bad banana bread, we found the recipe recommended by others that taste-tested it with rave reviews. This banana bread recipe made it past the toughest critics of all, our mothers and grandmothers, and they loved it. So, we're sure you will too.
Banana Bread Recipe
Ingredients:
1 cup butter, softened
2 cups sugar
7 large ripe bananas, mashed*
1 1/2 teaspoons vanilla extract
4 eggs, slightly beaten
3 cups flour
1/2 teaspoon salt
2 teaspoons baking soda
Directions:
1. Preheat your oven to 350 degrees Fahrenheit.
2. Cream the butter and sugar. Blend in the mashed bananas, vanilla and eggs.
3. Whisk together the dry ingredients and mix in with the bread mixture until just combined.
4. Pour into two greased 9×5 inch loaf pans and bake. Check on the bread after 35 minutes (it may take up to 60 minutes). Banana bread is done when a toothpick inserted in the middle comes out clean.
5. Cool the banana bread in the pan for 10 minutes then cool completely on a wire rack. Makes two loaves of banana bread.
*If your bananas aren't ripe enough, you can quick-ripen them in the oven. Peel and bake at 450°F on an ungreased baking sheet for 10 to 15 minutes until very soft.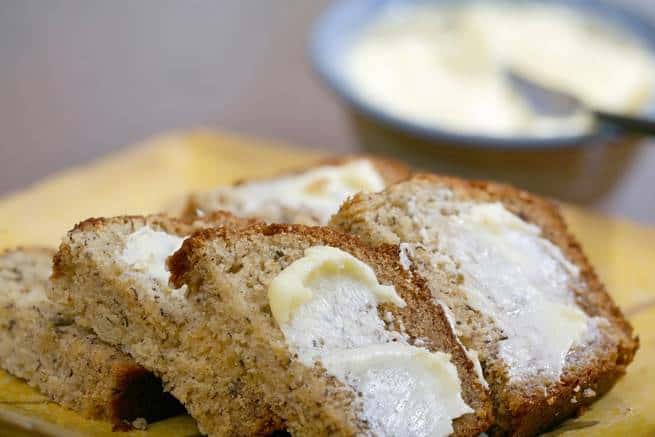 Remember, for the best flavor, use bananas that have almost black skins. Using bananas that aren't overripe will not produce the full banana flavor that good banana bread has, and the texture will also be different. And if you loved this recipe, check out our other easy banana recipes: banana nut bread, our banana cake, or banana cookies. Trust us, there are plenty of options and recipes available to use those brown bananas so they don't go to waste!