Ah, the deliciousness of banana bread and all of its pastry glory. Pastry? Really? That's right! Banana bread is traditionally a pastry style quick bread similar to a muffin or cake. The reason behind it is due to no yeast being involved in the making of it. Instead, baking powder or baking soda is added to the batter. This is why it is a quick bread.
What Can You Add to Banana Bread?
You may be sold from the fact of how simple and easy banana bread can be to create and enjoy. Or maybe your banana bread recipe could use a good "pick me up" to take it to the next level. No matter what, you can easily add any type of ingredient into it that you want. Banana bread pairs perfectly with a variety of different textures and flavors such as the ones listed below.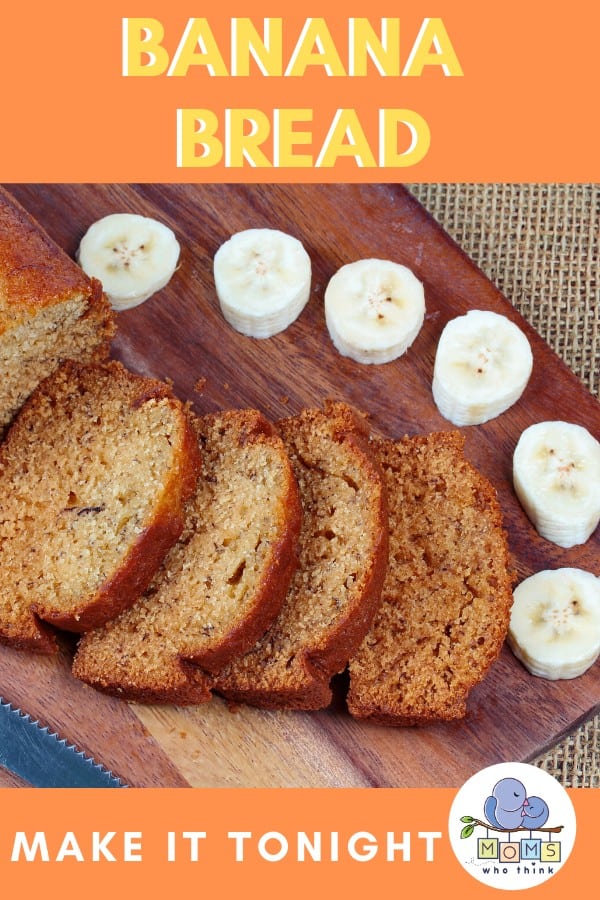 1. Add Nuts to Banana Bread
Adding nuts to banana bread is as simple as simple can get. The great part is that they can be any type that you desire, walnuts, pecans, almonds, pistachios or whatever you have. The options are endlessisand the variety of flavor also seems endless. From the classic walnut companion to the rich flavor of hazelnuts, you'll be able to enjoy your banana bread anytime you feel like it.
2. Add Sour Cream to Banana Bread
The great thing about banana bread is that it can be very forgiving when other moisture or fat is introduced. Not only is variation allowed but there is also no compromise to the texture's integrity. This is why sour cream is a great choice when you want to add a certain amount of tartness and decadence that allows it to become borderline-cake.
3. Add Peanut Butter and Honey to Banana Bread
When adding peanut butter, you can accomplish the addition of two extra ingredients. First, the nut element is added, and then the fat that is added from the nuts that will give it more texture and density. Adding crunchy style peanut butter will give a good amount of chopped nuts without having to do the chopping. While you're at it, add a touch of honey to give it an extra sweet touch to your banana bread for Thanksgiving.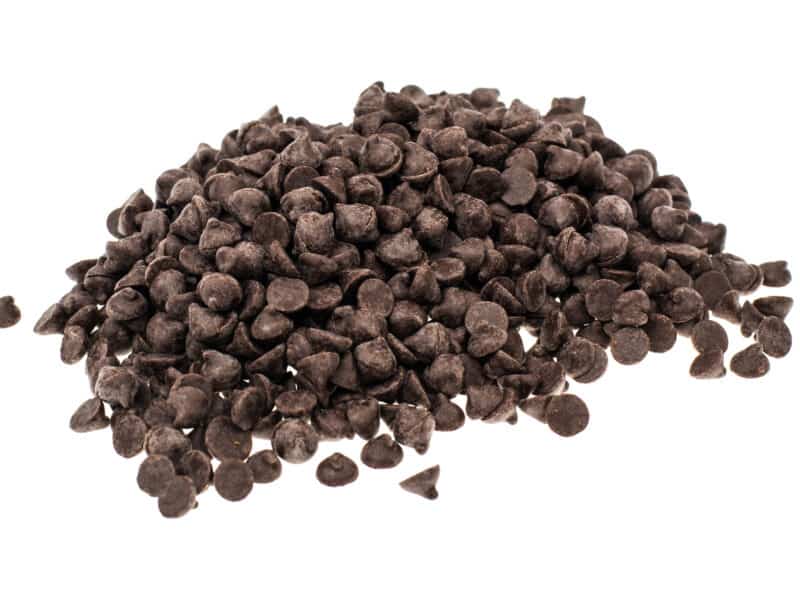 4. Add Chocolate Chips to Banana Bread
When chocolate chips are added you are adding nothing but extra goodness as well as enhancing your banana bread's dessert potential. So go ahead and add those semi-sweet morsels of butterscotch, chocolate or white chocolate, we won't judge you.
5. Add Dried Fruits to Banana Bread
With fall just around the corner, you will likely have some type of dried fruit on hand to add to your homemade banana bread. Not only will certain dried fruits add an increase in moisture but they'll also give your bread an additional sweetness if you added dates or raisins.
6. Add Maple Syrup to Banana Bread
When maple syrup is added it can instantly give you the feeling of having both breakfast and lunch at the same time. It is a simple touch that adds a nice feel to it all.
7. Add Nutella to Banana Bread
If you have had Nutella on food items but never tried it on banana bread or bananas for that matter, then you are missing out on a lot of flavor goodness. As soon as you add it to the batter you will understand why there is so much appeal to it all.
8. Add Coffee to Banana Bread
The best thing when you add coffee is reaching the richness that coffee offers especially with espresso. So, since you have probably tried every type of coffee flavor available, why don't you mix it up a bit by adding some to your banana bread batter? It could give you such a rush that you may just forget about making a pot of coffee altogether.
Print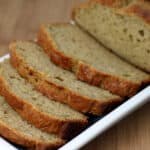 Banana Bread
---
Author:

Total Time:

1 hour 30 minutes
2

eggs, beaten

⅓ cup

buttermilk

½ cup

vegetable oil

1 cup

mashed bananas, very ripe (blackened peels)*

1½ cups

white sugar

1¾ cups

all-purpose flour

1 teaspoon

baking soda

½ teaspoon

salt

½ cup

chopped pecans (optional)
---
Instructions
Preheat oven to 325°F (165°C). Spray one 9×5 inch loaf pan with non-stick spray coating.
Blend together the eggs, buttermilk, oil and bananas.
Sift together the sugar, flour, baking soda and salt.
Add flour mixture to banana mixture and stir in pecans. Mix well.
Pour into prepared loaf pan and bake 1 hour and 20 minutes or until a cake tester inserted in the center comes out clean.
Notes
If your bananas aren't ripe enough, you can quick-ripen them in the oven. Peel and bake at 450°F on an ungreased baking sheet for 10 to 15 minutes until very soft.
Prep Time:

10

Cook Time:

80