Turkey Crock Pot Recipes
When we think of lean meats, turkey is definitely one that ranks up there. And not only does it tend to be low in fat and calories, it also has plenty of vitamins and minerals. It is rich in B-6, B-12, niacin, choline, selenium, zinc and protein. It's high content of tryptophan boosts serotonin in the brain to elevate mood.
Turkey is a popular meat to serve at holidays like Christmas and Thanksgiving. After these holidays are over, it is likely you will have a lot of leftovers. Though these leftovers can be great for sandwiches and other meals, they will also be very useful for crockpot recipes.
If it's after the holidays, and you are wondering what crockpot recipes you can make with your leftover turkey meat, Moms Who Think has the answers.
Check out the Moms Who Think web site for recipes that will provide you with information on how to prepare unique dishes like Taco Soup, Open Faced Turkey Sandwiches and Turkey Chili. All recipes let you know everything you will need and give you step by step directions to set you up for success.
Of course, after the holidays isn't the only time to enjoy a turkey meal. Turkey is a great meat to enjoy anytime. Throw it in your crockpot with other healthy ingredients in the morning and look forward to a delicious meal when you get home at night.
Bon appetit!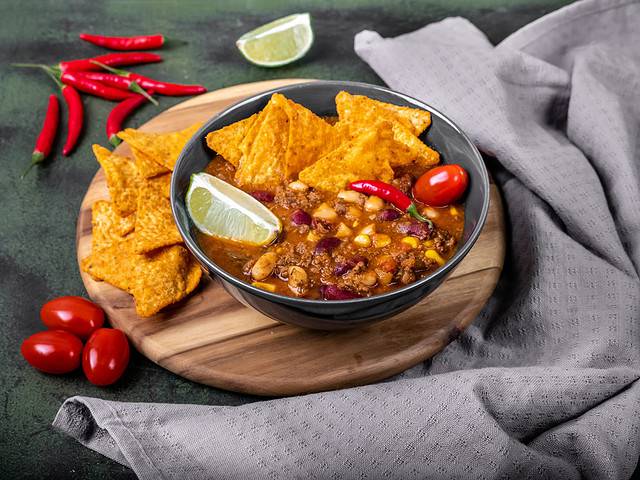 Updated:
Taco Soup Ingredients: 1 lb ground turkey 32 oz carton chicken broth 2 (14.5 oz) cans petite diced tomatoes with green chiles 1 (15.8 oz) can Great Northern beans, drained and rinsed 1 (15 oz) can black beans, drained and rinsed 1 (15.25 oz) can yellow hominy, drained 1 (15.25 oz) can white hominy, drained […]
Read more »
Updated:
Open-Faced Turkey Sandwiches Ingredients: 2 pounds turkey breast tenderloins ½ teaspoon rubbed sage 2 (12 ounce) jars roasted turkey gravy 1 (28 ounce) package frozen home-style mashed potatoes ½ teaspoon poultry seasoning 1 teaspoon Worcestershire sauce 6 slices white bread, toasted Paprika Directions: 1. Place turkey in 3- to 4-quart slow cooker. Sprinkle with sage. […]
Read more »
Updated:
Turkey Chili The combination of ground meats and fresh vegetables along with rice and sweet brown sugar makes this chili recipe a very unique one. Ingredients: 1 pound ground turkey ½ pound ground beef 30 oz. tomato sauce 24 oz. tomato-vegetable juice ½ cup chopped onion ½ cup chopped celery 1 Tablespoon Chili powder 1 […]
Read more »