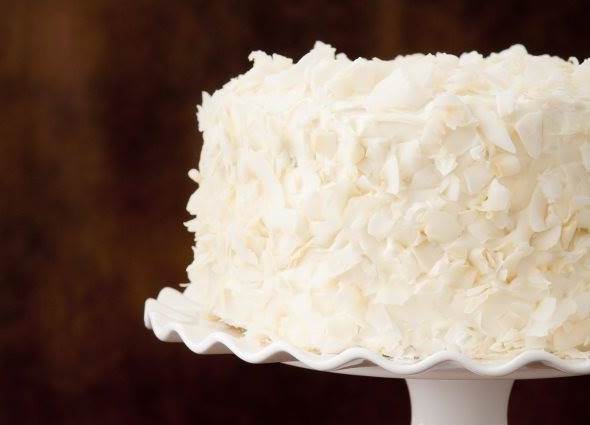 Coconut Cake Recipe
Let's Get Ready for Baby!
Sign up for our monthly pregnancy email series, and you'll get regular updates on your baby's development, helpful timelines to get ready for their arrival, must-have baby needs and so much more! PLUS, you'll get instant access to the MomsWhoThink "Ultimate Guide to Baby Naming in 2022."
CLICK HERE
to get started!
This vintage southern coconut cake recipe is a luscious sweet treat for any gathering. It performs like a star as the cake for birthdays or special occasions, and shines for coffee and cake between friends.
Coconut Cake
Coconut Cake Ingredients
3 cups all-purpose flour
3 teaspoons baking powder
1/2 teaspoon salt
1 cup shortening
2 cups sugar
4 eggs
1 cup milk
1 teaspoon vanilla extract
1/2 teaspoon almond extract
Directions for cake:
1. Preheat oven to 375 degrees F.
2. Sift together the flour, baking powder and salt. Set aside.
3. Cream the shortening and sugar, beating well at medium speed of electric mixer.
4. Add the eggs, one at a time, beating well after each addition.
5. Beginning and ending with dry ingredients, add dry ingredients to creamed mixture alternately with milk and vanilla and almond extracts.
6. Pour into 3 greased and floured 9-inch pans.
7. Bake for 25 to 30 minutes or until a wooden pick inserted in center comes out clean. Allow to cool for 10 minutes, then invert onto wire racks to finish cooling.
Coconut Cake Frosting Ingredients:
3 cups sugar
1 teaspoon cream of tartar
1/4 teaspoon salt
1 cup Water
8 egg whites, at room temperature
1 teaspoon vanilla extract
1/2 teaspoon almond extract
2 cups flaked coconut (or more according to your preference)
Coconut Cake Frosting Directions:
1. Combine sugar, cream of tartar, salt and water in heavy saucepan.
2. Cook over medium heat, stirring constantly, until mixture is clear. Without stirring, continue cooking until mixture reaches 240 degrees on a candy thermometer (soft ball stage).
3. Beat egg whites until soft peaks form. Let mixer continue to run and slowly pour the hot sugar mixture in a thin stream down the side of the mixer bowl (don't let the sugar mixture come into contact with the beaters.
4. Add the vanilla and almond extracts. Continue beating until stiff peaks form and frosting thickens to desired consistency.
Assembling the Coconut Cake
1. Level each layer by carefully slicing off with a serrated-edge knife any high spots. If your layers are fairly level, you can skip this step. (Slicing is easier if layers are placed in the freezer for an hour or so.)
2. Remove any crumbs from the layers.
3. Center one layer, upside down, on the serving platter. Tuck waxed paper strips under the cake to protect platter from frosting. These will be removed later.
4. Spread the first layer with frosting.
5. Place the second layer, upside down, on the first layer.
6. Spread the second layer with frosting.
7. Place the third layer, right side up, on the second layer.
8. Frost the sides of the cake liberally. Spread remaining frosting on top of cake, making sure cake is uniformly covered.
9. Keep a glass of hot water on hand and dip spatula into it to ease spreading the frosting. (You may not need it.)
10. Sprinkle top of cake with coconut. Lightly press coconut to sides of cake so that it adheres.
11. Remove waxed paper strips.