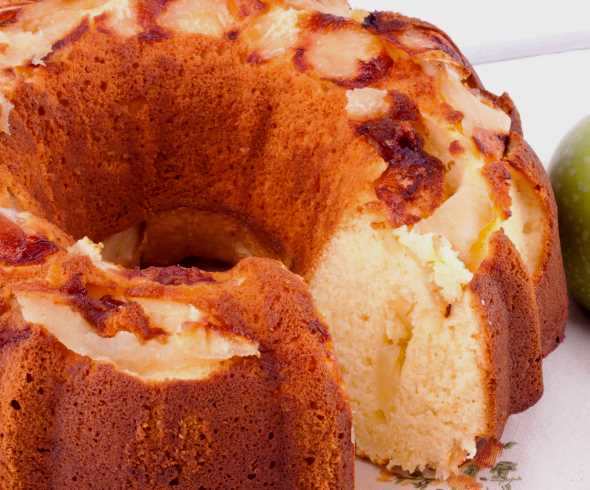 Apple Cake Recipe
This is an oldie but goodie, a tasty apple cake recipe filled with the flavor of apples for when pie isn't what you want and cake seems too sweet. It's the perfect blend of fruit and dessert in one cake.
Apple Cake
Ingredients:
6 apples (chopped, peeled and cored)
1 Tablespoon cinnamon
5 Tablespoons sugar
2 3/4 cups flour, sifted
1 Tablespoon baking powder
1 teaspoon salt
1 cup vegetable oil
2 cups sugar
1/4 cup orange juice
2 1/2 teaspoons vanilla
4 eggs
Directions:
1. Preheat oven to 350 degrees F. Grease a tube pan.
2. Combine apples with cinnamon and sugar, coating well. Set aside.
3. Stir together flour, baking powder and salt in a large bowl.
4. In a separate bowl, whisk together oil, orange juice, sugar and vanilla. Combine this mixture with the dry ingredients, then add eggs, one at a time. Mix well.
5. Pour half of batter into prepared pan. Spread half of apples over it. Pour the remaining batter over the apples and arrange the remaining apples on top.
6. Bake for about 1 1/2 hours, or until a toothpick inserted in the center comes out clean.