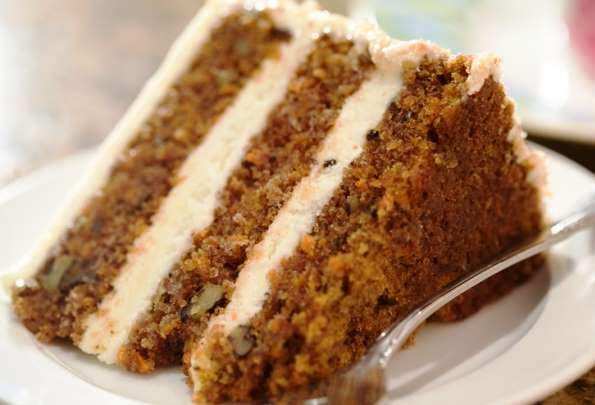 Let's Get Ready for Baby!
Sign up for our monthly pregnancy email series, and you'll get regular updates on your baby's development, helpful timelines to get ready for their arrival, must-have baby needs and so much more! PLUS, you'll get instant access to the MomsWhoThink "Ultimate Guide to Baby Naming in 2022."
CLICK HERE
to get started!
[addtoany]

As fussy children, many of us had to be persuaded to eat our carrots. This makes it a bit ironic when you consider how delicious carrot cake can be. Yet this is a treat that is enjoyed by many adults and children alike.
When we look at carrot cake through history, its origin is the subject of much dispute. An early recipe for 'pudding in a carrot root' dates back to 1591. Though this is more like a stuffed carrot, many of its ingredients were similar to those that are used in a traditional carrot cake.
Others believe the dish can be traced back to the Middle Ages when Europeans ate carrot pudding. During this time, carrots were often used to sweeten dishes as a substitute for sugar.
In the early 1800s recipes were published in cookbooks in France and England that more closely resembled the carrot cake we know and love today.
Although carrot cake is not typically thought of for the health benefits it can provide, it is relatively healthy as desserts go.
It contains carrots which are rich in vitamin A, antioxidants, fiber, and other nutrients. Nuts are often added to the recipe which is rich in fiber, protein, and healthy fats. It is also often flavored with cinnamon which can lower blood sugar and reduce the risk of heart disease.
Sweet Carrot Recipe
In addition to carrot cake, carrots can be used in a variety of desserts and sweet treats. Here are some examples.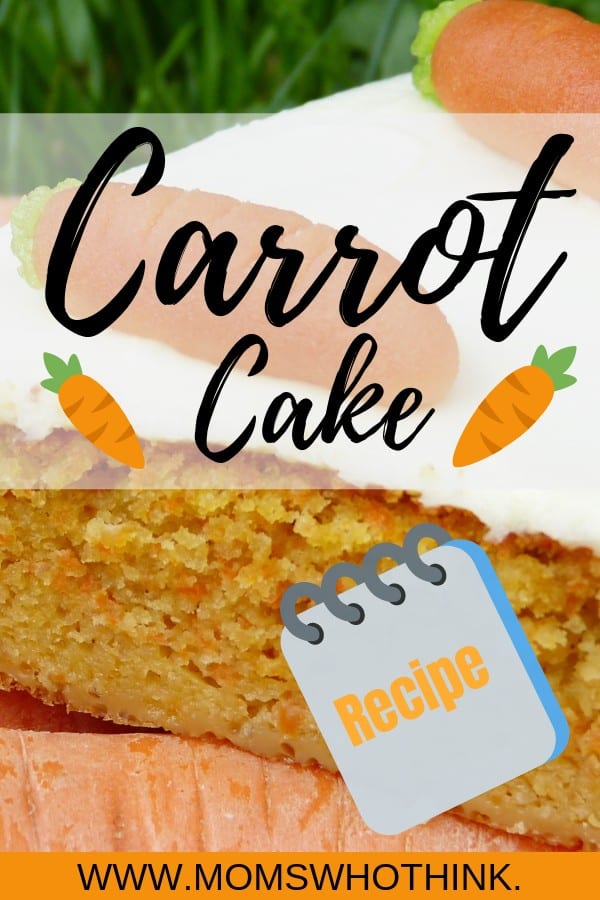 Carrot Cookies: Carrots can be added into cookie batter to make a great treat. Pineapple can be mixed in to provide the perfect complement. Add cream in the middle of two cookies for a take on the whoopie pie that will be out of this world.
Carrot Pie: A take-off on the carrot cake is the carrot pie. Here a sweet mixture can be made with carrots and poured into a pie crust.
Carrot Juice Floats: That's right, just replace root beer with carrot juice for a sweet variation everyone will love. Some may be skeptical about the mixture of vanilla ice cream and carrot juice, but most say it is rather tasty.
Carrot Cupcakes: Instead of making your batter into a cake, why not make it into cupcakes? This makes for a light and fresh flavor that works perfectly with white chocolate icing.
Carrot Cheesecake: Carrot also works well with the rich taste of cheesecake. For optimal results, use a crumb crust of gingersnap and graham crackers cookies as well as a delightful cream cheese filling.
Best Carrot Cake Recipe
There are many recipes that can be made using a carrot cake batter, but you can also make variations on a traditional carrot cake. Although cream cheese frosting is typically used to ice the cake, you can also use chocolate, white chocolate, nutty flavors and more.
Nuts are often used to garnish the cake with pecans being the most popular choice, but you can use any nut you'd like. You can also garnish with chocolate or white chocolate shavings, and the list goes on.
The recipe we use includes eggs, baking powder, sugar, pecans, carrots, vegetable oil, flour, cinnamon, and baking soda. We think the ingredients and proportions we recommend make for a cake that has the perfect taste and texture.
We have also included a recipe for cream cheese frosting that we feel makes the ideal topping for the cake.
In addition to using these recommendations, here are some other tips that will ensure your cake turns out perfectly:
Make Sure the Carrots are Well Grated: Your carrot cake should not be crunchy and, despite the cake's name, the vegetable should provide just the right amount of flavor without overwhelming the taste. To achieve this, make sure carrots are finely grated and not too chunky.
Don't Under-spice: Ultimately, carrot cakes are spice cakes. Therefore, you want to make sure the spices take center stage by adding two whole teaspoons of whatever flavorings you are using. Also, be sure your spices are fresh to provide the ultimate in taste.
Don't Add Too Many Mix-ins: Some will want to add nuts, others will want to add raisins, some will go for a combination of the two. But whatever mix-ins you choose to add, don't add too many as this will overwhelm the taste of the cake.
Carrot cake is a delicious dessert that can be served with coffee, for holidays, office parties and other special occasions. Bring one to your table for a savory dessert that is sure to bring a smile to the faces of whoever you may be serving it to.
If you enjoyed this recipe, make sure to check out our Chocolate Strawberry Shortcake Recipe and our Caramel Frosted Chocolate Cake Recipe.
Print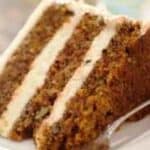 Carrot Cake Recipe
---
Author:

Total Time:

50 Minutes
Description
This is the classic moist and thick carrot cake recipe with a wonderfully nutty flavor. It's the carrot cake recipe from the local coffee shop, and it gets rave reviews.
Make sure to frost it with the decadent cream cheese frosting for a luxurious dessert experience.
---
Cake
4

eggs

2 teaspoons

baking powder

2 cups

sugar

1 cup

pecans, chopped

4 cups

grated carrots

1 cup

vegetable oil

2 cup

flour

2 teaspoons

baking soda

2 teaspoons

cinnamon
Cream Cheese Frosting
1/2

stick butter, softened

8 oz

. cream cheese, softened

1

box powdered sugar (

1

lb.)

2 teaspoons

vanilla extract
---
Instructions
Carrot Cake Directions:
Combine sugar, baking powder, flour, cinnamon and baking soda in a bowl. Add in the eggs and oil.
Mix until just blended and then add the carrots and pecans.
Bake at 375 degrees F to 400 degrees F for 35 to 40 minutes or until done.
Frosting Directions:
Mix cream cheese and butter until smooth, add sugar and vanilla and blend well. Spread on cooled cake.
Prep Time:

10 Minutes

Cook Time:

40 Minutes

Category:

Dessert

Method:

Baking

Cuisine:

American
Keywords: sweet carrot recipe, best carrot cake recipe