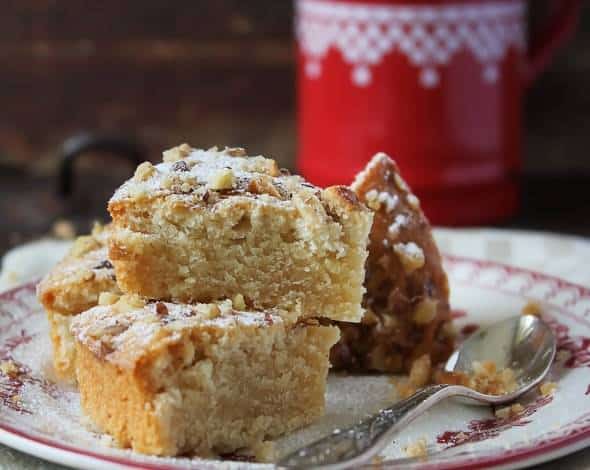 Coffee Cake Recipe
Let's Get Ready for Baby!
Sign up for our monthly pregnancy email series, and you'll get regular updates on your baby's development, helpful timelines to get ready for their arrival, must-have baby needs and so much more! PLUS, you'll get instant access to the MomsWhoThink "Ultimate Guide to Baby Naming in 2022."
CLICK HERE
to get started!
Every great cup of coffee deserves a moist slab of coffee cake to go with it. Whether for breakfast or an afternoon refueling, this recipe is buttery and absolutely delicious!
Coffee Cake
Ingredients:
2 cups brown sugar, packed
2 cups all-purpose flour
1/8 teaspoon salt
1 large egg
4 ounces butter, cold, cut in pieces
1 cup buttermilk
1 teaspoon baking soda
1 teaspoon baking powder
1 teaspoon vanilla
Directions:
1. Preheat oven to 350 degrees F. Grease and flour an 8-inch square baking pan.
2. Combine flour, brown sugar, and salt in a mixing bowl; cut in butter until the mixture coarse crumbs form. Take out 1 cup of crumbs and put aside.
3. Combine egg, buttermilk, baking powder, baking soda and vanilla, whisk until smooth; stir into the remaining crumbs in bowl. Spread in the prepared baking pan.
4. Sprinkle reserved crumbs evenly over the batter. Bake for 30 minutes.