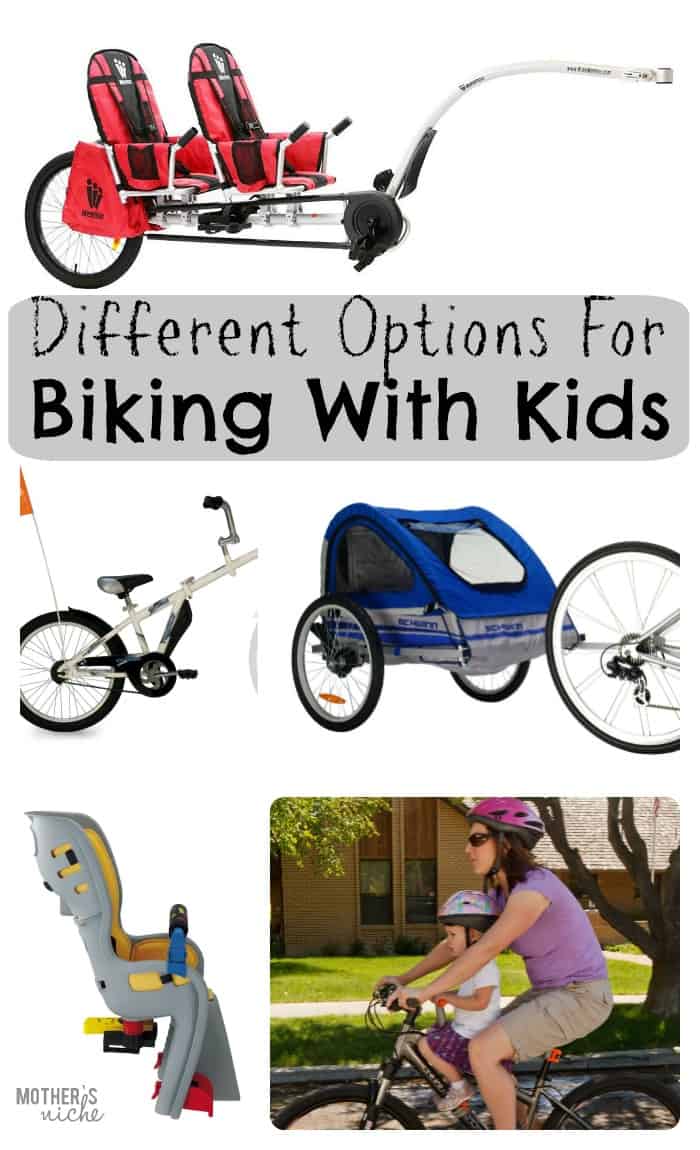 Let's Get Ready for Baby!
Sign up for our monthly pregnancy email series, and you'll get regular updates on your baby's development, helpful timelines to get ready for their arrival, must-have baby needs and so much more! PLUS, you'll get instant access to the MomsWhoThink "Ultimate Guide to Baby Naming in 2022."
CLICK HERE
to get started!
Ahhh. Summer is almost here. And my bike just recently arrived! I have been having so much fun taking the kids for rides, and BONUS: it's great exercise for me!  Biking is a great summer activity and I prefer it to taking walks because you can feel the wind blowing on your face and it doesn't seem as hot outside. Our local pool is only a few miles away, so I fully plan on getting a season pass and biking the kiddos there frequently.
Depending on your family situation, you are going to choose different gear for biking with kids. I've divided them into two categories: Kids that can pedal, and kids that can't. There are lots of fun options, so good luck choosing!
Biking with Kids that can pedal:
If your kid can pedal all by his or herself, you might consider one of these options:
These Kid Bike Trailers basically turn your adult bike into a tandem bike, only an adult/child combo, and you can take it on or off when you aren't using it.
WEEHOO IGO VENTURE BIKE TRAILER
Similar to the previous bike trailer, only there is a back rest and the ability to strap the kid in. That wheel is linked to the iGo's crankset, which allows your child to pedal along and put in some of the effort, too, while the chain is fully enclosed to prevent getting fingers nabbed or getting grease all over shoes and pants. The trailer attaches simply and easily to the pulling bike's seatpost via one of five different included seatpost diameter bushings. You can also buy this trailer on Amazon through this link.
Biking With Small Children
For babies and toddlers who can't quite pedal on their own, here are some more fun options:
If you don't want to be pulling anything behind you on your bike, this will likely be the option that you choose. You can buy a seat that hooks on in front of you, or behind you, depending on your preference. See more baby toddler seats here.
This front mounted seat puts your kid up front by all the action, for those parents that worry about the safety of pulling kids from behind. It's also super simple to install and remove.
Bike trailers are an awesome way to transport multiple children at the same time. If you get a bike trailer, I would recommend getting either a jogging stroller/trailer combo (so that you can also use it as a stroller), or the Wee Hoo Adventure Bike Trailer for two.
Which OPTION would YOU choose?