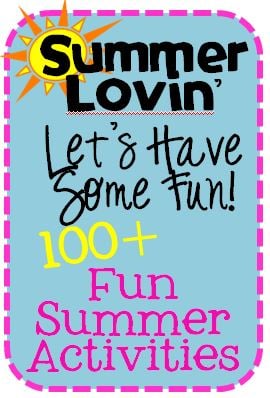 Okay, I'll admit it…I come alive when the sun is out.  I'm a summer girl.  My husband and I would love to move to Arizona one day and until then I'll just have to live up the Spring and Summer weather as much as possible.  Due to little Fetus being due in June, I'm determined to schedule, plan and start my summer fun early this year!  My daughter and I spent last week  picnicking outside, reading books, and even watching dad play some soccer.  I've come up with a little summer fun "schedule" to kick things up this year, and it goes as follows:
Make Something Monday:  This can be anything along the lines of a craft, smoothie, art project with the toddler, or if we're feeling really adventurous maybe an epic music video 🙂  Okay, probably not on that last one…..I do however plan on making up a whole bunch of games and activities involving my toddler and water.  I Love the water, and she seems to have adopted, or inherited, (or whatever) that same love!  We will be getting wet this summer.  Often.
Try Something Tuesday:  This involves trying something new.  New recipe, new outfit, new song, new storybook, whatever me and the little one feel up to that particular day.
Wander Somewhere Wednesday:  This is our day to make extra focus on going somewhere.  Maybe it's an outing to the pool or library, or maybe it's just a walk in the stroller, but it's somewhere.
Thoughtful Thursday:  This is our day to think of others (not only today, just extra focus on Thursdays)!  There seems to always be someone who I need to thank for something…this is the day to actually make the card, or send the note, or bake the cookies.  I truly believe that gratitude is an important part of happiness in this life, and I want to make it a focused part of each week.
Fun Friday:  This day has absolutely no format or guidelines other than having fun.  Whatever we do on this day, we will have fun.  Fridays should be easy.  What things do you especially like to do the make your summer fun?
Disclaimer:  I reserve the right to switch up my days as wanted, desired, or needed to make best use of my summer fun.  After all, it is my bucket list!  🙂
Summer Fun:  Ideas for Some Fun Summer Activities
Some Summer Fun Activities
Here are some activities I'd like to do as part of my summer fun (and I've added some extras to apply to all ages):
Make and freeze my own homemade popsicles made with fruit juice.  

Here's

a brilliant idea for keeping the sticky off little fingers!
Make  Homemade ice cream
Make smoothies in many variations
Let your kids give their bikes and cars a "car wash."
I saw

this idea

on Pinterest to make a tin foil river in the back yard,  Cheap, fun and easy!
Go new playgrounds that Little One hasn't been to yet
Laminate a few good articles you have been wanting to read, and lounge by the sprinkler (just close enough for a light mist) while your kids run around and get wet (haha, I thought of this idea because I always felt tempted to laminate my notes in college and go study for finals in the hot tub).  Don't have a sprinkler?  

Make one

out of PVC pipe
Try out a new water park I've been wanting to go to
Watch Tangle and set off chinese lanterns (unless they are illegal in your state).
Bike ride (I'm still working on getting a baby seat attachment, but I'm confident I'll find one)
Go on lots of walks
Pool time!
Have picnics and lots of them
Library
Put

glow sticks in pop bottle

s and play some outdoor bowling
Park
Feed the ducks (I don't currently know where any are around here, but I will find some)!
Go to a museum
Go to the Pool
Make a

water blob

: ultimate summer fun in my opinion!
Zoo (call me cheesy, but I have been waiting and counting down the days to take Little One to the zoo for the first time!  I can hardly wait!)
Play some summer fun 

water games

Camping
Fishing
Mini Golf

Outdoor Movie

(laptop?  Or maybe will borrow the projector from my husband's work 🙂  Here's a fun idea to make cars for the kids out of cardboard.
Parade! Parade! Parade!  We will attend a parade this summer, as always.  I love me some parades.  Parades especially make my summer fun, I don't really know why.
Blow Bubbles
I plan to do an open water swim in the lake this summer with my husband.  I love swimming!
Sidewalk Chalk
Play

outdoor twister

, and use paint to make the circles
Water Balloons
Rent tandem bikes and go on a fun family bike ride
Water Guns
Water Baseball (each base is a kiddie pool, and home base is a slip n' slide)
Play some glow in the dark

ring toss
Have a BBQ
Can something or make my own homemade jam (and buy the fruit from the local farmer's market)
Tin Foil Dinners
Wash the family car together: turn summer chore into family summer fun!
Have a

water Pinata

party!
Fly a kite
Star Gaze!!!

Scavenger Hunts

(indoor and outdoor)
Play sports
Water-balloon Volleyball
Lemonade stand or bake sale (Okay, my daughter is too young for this, but maybe I'll do it with my nieces and nephews.  This was one of my favorite things to do as a kid!
Go to the Circus or to a summer fair
Take a scenic drive with the windows down (Here we like to drive up the canyon or through the Alpine loop).
RODEO!  Another one of my favorite summer activities
 Night Games!  What's summer fun without kick the can or Ghost in the graveyard?
Have a puppet show
Glow Sticks!  I like to have plenty in stock at my house for all sorts of outside activities that occur after dark (concerts, carnivals, etc.)
Yard Sale!  Get the kids involved and let them have fun with it.  Some of my favorite yard sales to go to are ones where the kids are selling some of their own toys to earn money, or ones where kids have made their own crafts or goodies to sell.
If you have a trampoline, put a sprinkler underneath and throw a few balls into the fun.  One of my favorite things as a kid.
I'm going to make a homemade (and cheap) "splash pad" for my toddler this summer.  Not completely sure how I'm going to do it, but when I am I will let you know!
Freeze some

treasures in a block of ice

, give your kids some tools (safe ones), and let them have at it!
Buy something from the ice cream truck (gotta do this once a summer).
Play some red rover with the kids (or partner tag if that sounds too aggressive).
PUDDLE JUMPING!  Another one of my favorite activities as a kid.  Summer is the only time the rain isn't too cold to jump around in, take advantage of that and put on some old clothes and Splash Splash splash!  the kids will love it!  Heck, I was still doing this in college.  So fun.
Go yard sale hopping together.  Give each kid a dollar and see who ends up with the best bargain
Make 

outdoor flubber

Make your summer fun and invigorating by doing some yoga early in the morning out on your deck or in your backyard (and especially do it if the neighbors can see you 🙂
Attend a baseball or soccer game!  I'm not a super huge fan of either of those sports, but it's fun to attend at least one because it's just fun!
Marshmallow wars!  Make your own marshmallow guns with pvc pipe (or make one with

plastic cups

) and let the kids go wild!
Make bird feeders
Boat races!  Make your own boats and race them in a pond or river
Paper airplanes.  Fly them from the deck, the top of a hill, or from the upstairs window.
Tie Dye Shirts!
On a rainy day, cozy up on a bean bag or pillow and have a read-a-thon.  Don't forget treats!
Plant a garden.  Let the kids help.
Don't have time (or ability) to go camping?  Set a tent up in the back yard
Create a

WIPEOUT obsticale course

!  On the of the funnest ideas I've seen on Pinterest lately!

Croquet for Kids

!  Use hula hoops and larger balls
Get creative with

pool noodles
What activities are you most excited for this summer?  What do your kids especially enjoy for summer fun?