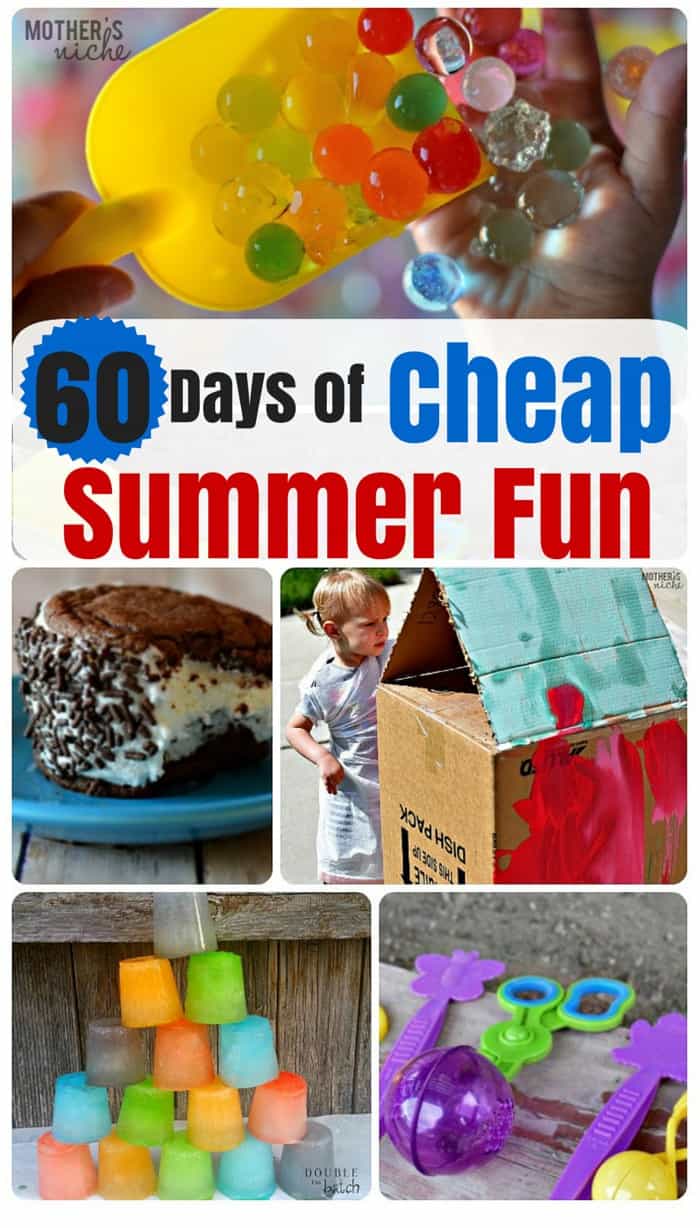 Ahh… I feel like summer just started, but realistically, we have less than 60 days left to live it up! Having fun during the summertime doesn't have to mean pricy pool memberships, expensive movies and costly theme parks (although those are fun). If I have extra cash, I prefer to spend it on things that will be fun for multiple uses, or even multiple summers. Here's some fun stuff we have been up to lately:
First off, you are going to want to start the summer off right, with these adorable Summer Starter Kits:
Next, you will need a routine for your summer. Ours consists of fun daily themes that we schedule our summer around. If this is your first time here, make sure you read about our creative summer schedule.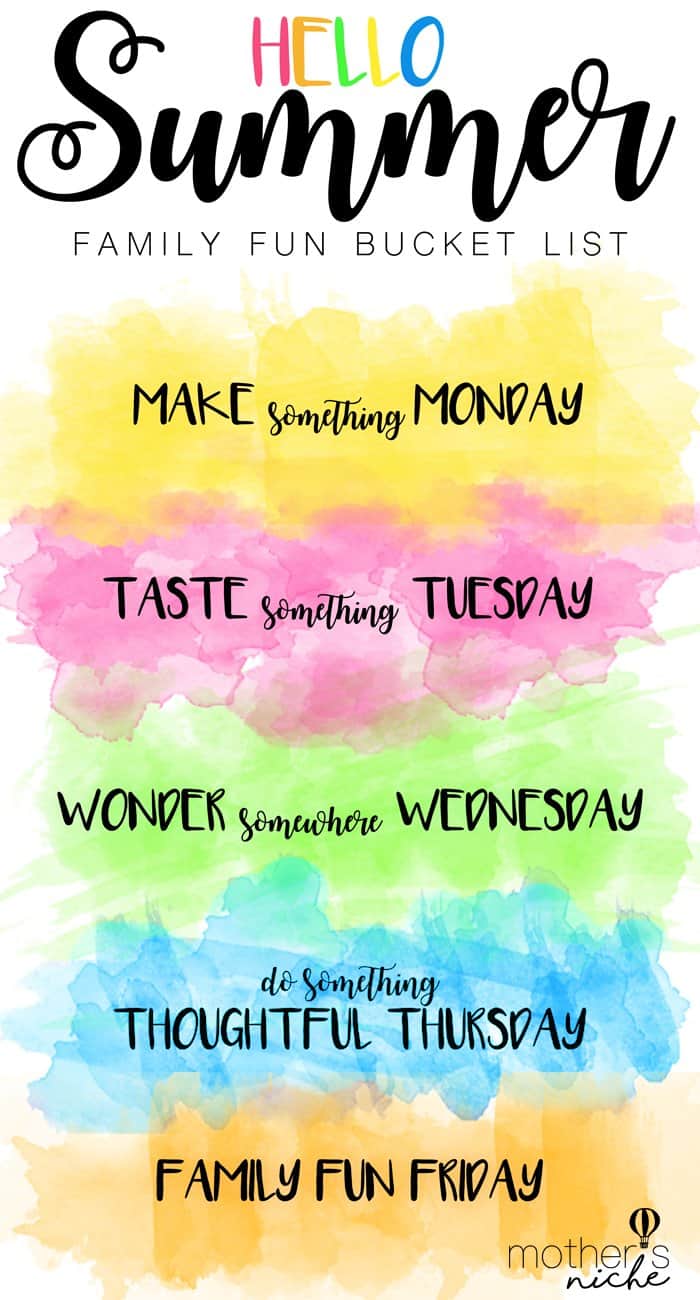 60 Days of CHEAP Summer Fun!
Grow Your Own Kids Butterfly Garden
This has by far been one of our favorite family activities (even my husband got really involved). And the fun lasts for more than a week!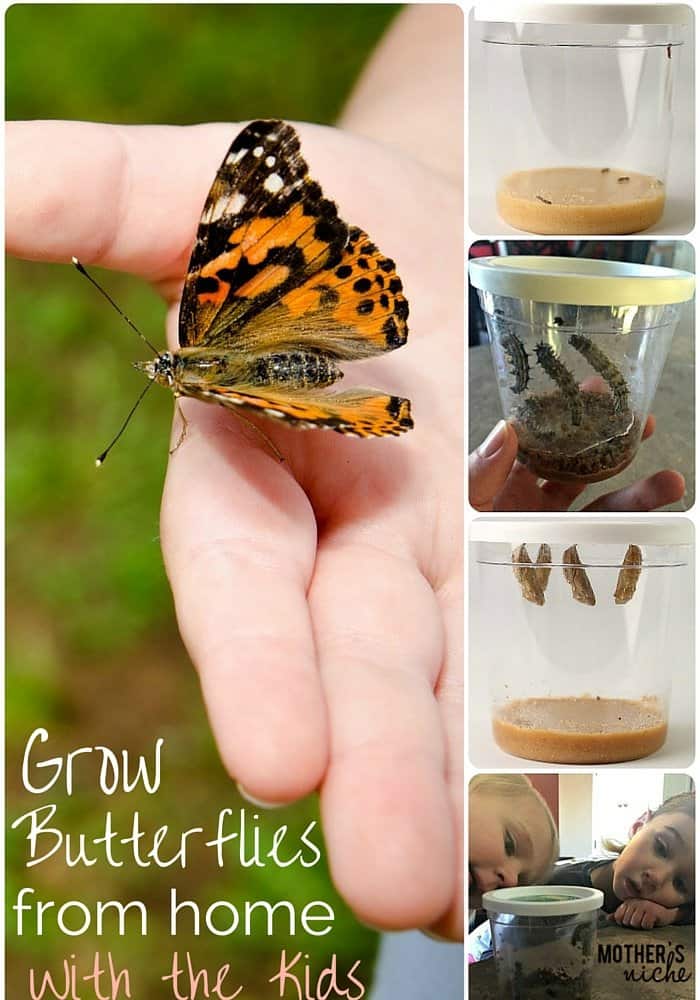 120 Summer Ideas Printable + Kids Writing Prompts
Paint a Cardboard House using Chalk Paint
We LOVE chalk paint! And this is coming from a mom that hates sidewalk chalk! Chalk paint to me, is way more creative! It goes on like paint and dries like chalk, so the cleanup is super easy. You can also make some really fun and detailed sidewalk murals that you can't do with normal chalk. See more info on our post about painting our cardboard box.
Paint a Wall Mural
I know of no kid in the world that wouldn't absolutely love this activity! We have done this one several times.
Go for a Bike Ride
My kids love going for a bike ride! And when it's too hot outside for a walk, it's nice to be able to explore and have a little breeze at the same time. See my post for different options for biking with kids.
Make Your Own Ice Cream Sandwiches!
This recipe is absolutely amazing, and they stay soft when they are frozen!
Have fun with a Water Table!
Don't have one? Use a bucket or a bin! There are so many ideas out there for fun sensory play using water tables. See my post here to see what we did with ours: Water Table Fun
Make some Granola Bar Bites!
The perfect summer snack, providing energy to your kids without filling them with sugar. This is one of our all time favorite snacks.
Check out this super simple idea for making a fun setup with sand or dirt.
With just a little water and a few supplies from the dollar store, my kid had lots of fun with this one.
Make Homemade Ice Pops!
For a bunch of fun recipes, including strawberry lemonade, Super Berry, and Orange-Vanilla, check out this post: Homemade Popsicles
Build Endless Amounts of Roads.
You can do this with chalk, with paper, with actual road sets, or you can keep a roll of road tape in your purse and whip it out whenever you need it.
Make Ice Towers!
Great for play, cooling off, and completely edible!
Play and experiment with Water Beads!
The fun thing about these is they entertain a wide age group. My nieces and nephews ages 3-11 were all enthralled for hours! Keep a close eye on those little ones though! We have used these in the pool, water table, and even in a plain 'ol bucket. They are also super cheap (like $12 for 15,000) and they last forever. Read more about them in my post on water bead fun.
Camp in the backyard and make Waffle Cone S'mores with your grill or fire pit.
This is a family favorite. Camping takes a lot of time and effort, but not in your backyard! Do this several times over the summer and your kids will be sure to remember it forever!
I SPY Scavenger Hunt
This I Spy printable can be used in a LOT of ways. Give the kids cameras (or ipods or cell phones) and have them go on a photo scavenger hunt (they must take pictures of everything on the list), or use them without cameras, or create a travel-edition scavenger hunt if you are going on a trip!
ZOO BINGO
Planning a trip to the zoo? Make it fun with these fun Zoo Bingo cards!
Here are some other fun Summer Favorite Activities:
Go to the library
Instead of the pool, go to the lake or ocean
Visit a splash pad
Do a lemonade or snow cone stand (I still have fond memories of this as a kid).
Wash the family car. It's a great way to cool off and my kids have tons of fun doing it with me.
Play in the sprinkler
For more ideas, See this post: Ideas for Summer Fun!