Picture this: you've made a beautiful cake or a platter of cupcakes but you're stuck weighing your options between frosting vs. icing. While both sugary options can be a delicious choice, there are some differences very worth knowing about. The differences between frosting vs. icing really come down to the texture, the appearance, and the ingredients used for each. Typically, frosting is fluffy and will generally retain its shape once dried. icing has a much thinner consistency and will harden like a glaze once it dries. There isn't a right or wrong choice between frosting vs. icing. One may just be a better fit for your particular dessert. Read on to learn more about some differences.
In this post, we'll talk about the different kinds of frosting and icing. You'll get some recipe ideas, and learn a bit of the history of each. By the end of this, you'll have a better idea of the features unique to frosting vs. icing, and which desserts are perfect for each. Read on as we delve into these dessert toppings that are quite literally, the icing on top of the cake. Enjoy!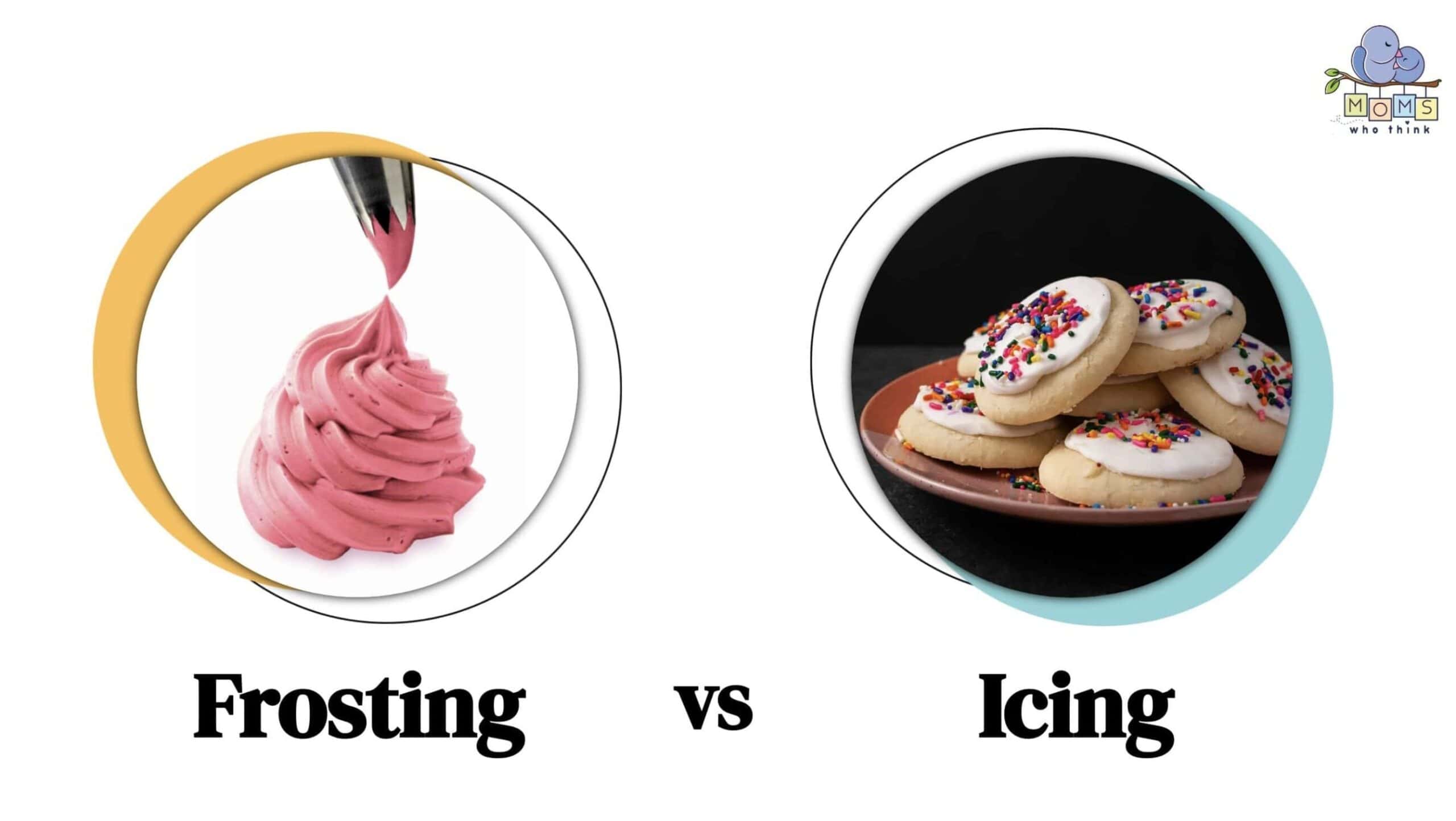 Frosting vs. Icing: What Is The Difference?
When comparing frosting vs. icing, there are three major differences that really set the two apart. There are more ingredients that go into frosting than icing, which in turn affects the consistency. Frosting is thicker and creamier than icing. Icing can be drizzled, spooned, or piped in a pattern onto desserts. Frosting can hold its shape and create all kinds of creative cake and dessert decorations. Icing is more of a one-layer topping for creating detailed designs and embellishing drizzles on cakes, cookies, and more.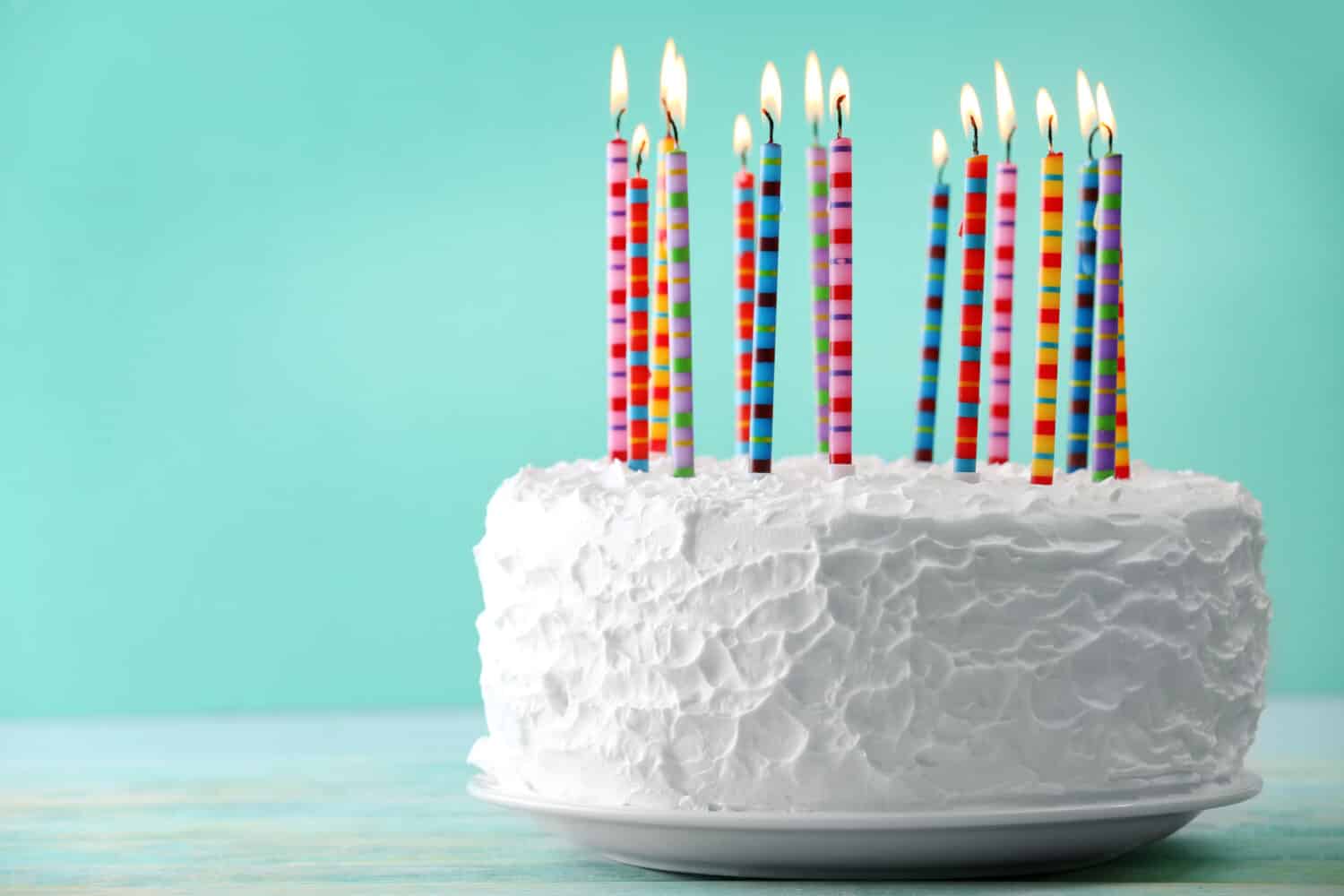 What Is Frosting?
Frosting is a sugary mixture of butter, sugar, milk, and other flavorings. Some of the most popular varieties include buttercream, meringue, cream cheese, and whipped cream. Buttercream is one of the most popular, and commonly used to decorate birthday cakes. As you might've guessed, its primary ingredient is butter and powdered sugar creamed together. Meringue frosting includes egg whites which give the frosting an even airier, marshmallow-esk texture, creamcheese frosting features the tang of packaged cream cheese and balances out sweeter cakes and desserts. And finally, the whipped cream frosting has a higher heavy cream content and a predominantly cream flavor. Add unique flavorings, and create cool colors, have fun with it (via Allrecipes)!
What Is Icing?
The popular phrase "the icing on the cake" describes how icing makes something even better. Icing is a combination of powdered sugar, a variation of egg white, milk, water, or sometimes lemon juice. The result is a syrupy, delicious glaze. You can pipe it, pour it, and drizzle it over all kinds of desserts. The most common variations of icing include fondant icing and royal icing. Fondant icing is one of the only examples of icing being moldable in a similar way to frosting. We'll get more into this later.
History And Origin Of Frosting And Icing
Frosting and icing have existed in all kinds of historical variations throughout the years. In a timeline written up by LeafTV, one of the early iterations of icing came from a paste of almonds and sugar. It was used to decorate marchpanes in the 15th century. The creamier version of icing evolved as cake baking developed. It was used to layer cakes, providing the glue for tiered confections in the 16th and 17th centuries. Ingredients like egg whites, fine sugar, and flavoring factors like rosewater, lemon, chocolate, and vanilla were introduced throughout the years.
Wedding cakes became popular in the 1700s for the celebrations of upper-class aristocrats. In 1840, Queen Victoria of England had a multi-tiered layer cake with white frosting. It cost a small fortune for fine sugar at that time, and it was truly a signifier of wealth. The Hostess cupcake recipe boomed in the early 1900s, but the frosted variety did not gain popularity until the 1950s, which is when more frosting mixes and recipes started to become a thing. And here we are, in the modern-day where there are truly so many ways to make the icing, frostings, fondant, and general dessert decorations. Let's learn a bit more about the ways in which these toppings are made.
How To Make Frosting
We'll focus specifically on buttercream, but worry not, you'll find the links for other recipes as well. For the Allrecipes variation on buttercream, you'll need unsalted, room-temperature butter, confectioners sugar, vanilla extra, milk, and food color (if you wish). You'll need some kind of automatic or manual mixer to combine butter and confectioner sugar until it is fully, and smoothly combined. Add in vanilla extract, and slowly incorporate in the milk. Be sure to measure out exactly because you don't want your buttercream too liquidy. The final step is to add food coloring if you'd like the frosting to be another color than the butter and the cream. You can store leftover buttercream for up to three days in a refrigerated airtight container. Feel free to add in other flavorings like melted chocolate, lemon juice, or orange zest.
Check out these recipes for some other kinds of delicious frosting:
Desserts That Go Well With Frosting
When you think of frosting, what may come to mind first is cake. There are all kinds of cakes that call for different kinds of frosting. For instance, a funfetti cake may pair well with the classic vanilla frosting with sprinkles. Take red velvet cake, which is traditionally made with cream cheese frosting, or sheet cakes with lemon frosting chocolate frosting, or other flavorful combinations. Cupcakes can be frosted with a dollop of all kinds of frostings, sprinkles, fruit, garnishes, and more. Check out some of these recipe ideas involving all kinds of variations on frosting:
How To Make Icing
In this recipe for royal icing, you'll need confectioner sugar, egg whites, and water. Other icing recipes call for lemon juice, milk, and water. It has a similar combination process as frosting but without butter it's easier to mix. Combine all your ingredients and stir until properly combined and the egg white has thickened. This whole process takes maybe a few minutes, just be sure to check your measurements. If the icing needs to be thinned, add more water or other liquids like lemon juice. You can thicken icing by adding more sugar. Thicker icing can be piped for a more controlled application. More liquid icing can provide a glaze to cakes and cookies. Like frosting, icing can be colored with food dye (via Real Simple).
Popular Desserts With Icing
Icing can pair well with loaves, sweet bread, and cookies. On cakes, it can provide a beautiful glaze, or a drip pattern, even over a layer of frosting. Try royal icing with egg white for an airier icing that pairs well with cakes. There is also fondant icing, a type of icing that is moldable, and therefore quite a different consistency than typical icing, and is made with a gelatin component. Fondant can be rolled out to create a perfectly smooth cake covering, and also shaped into all kinds of creative designs (via Allrecipes).
Nutritional Value Comparison of Frosting vs. Icing
As you can see from the handy chart below, frosting has a higher calorie count, and more protein, saturated fat, and fat content than Icing. This is probably due to the fact that there are more ingredients in frosting, including butter, than in most recipes for icing. If you make your fristing and icing at home, you can moderate what ingredinets may make your recipe healthier.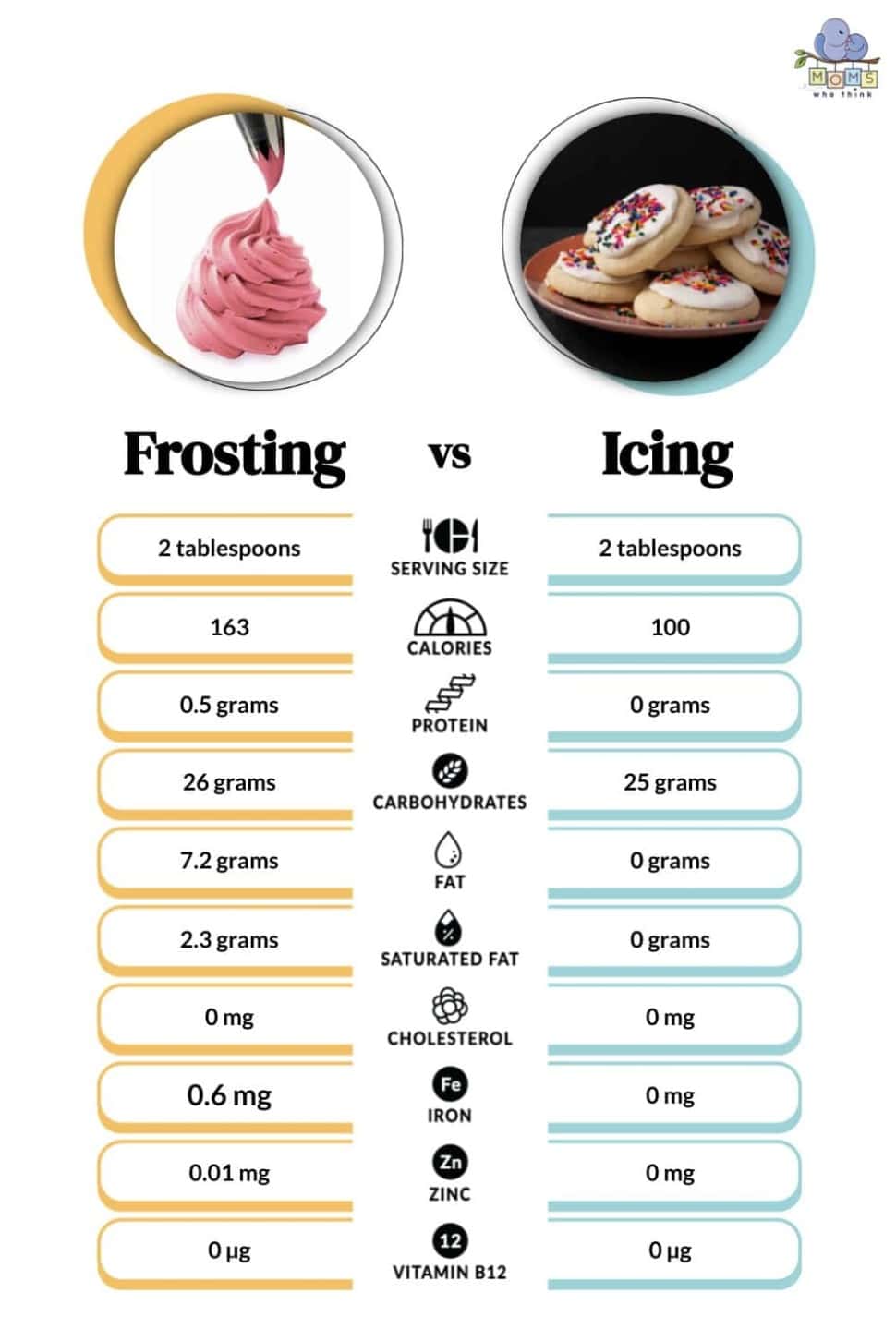 Possible Alternatives To Frosting And/Or Icing
If you're not a fan of frosting or icing, try classic whipped cream as a topping. There's also fruit jam, fresh fruit, and a dusting of powdered sugar as options. There are syrups, edible flowers, and the classic delicacy that is hot melted chocolate. Dessert creation should be fun and creative, so have fun with it.
The image featured at the top of this post is ©Arina P Habich/Shutterstock.com.