The mountains in Denver are spectacular. You might glimpse these stunning Rocky Mountains when you see a baseball game at Coors Field, home of the Colorado Rockies. Fans sitting near first base or right field get the best view of these mountains. However, Coors Field offers more than sightseeing. They also offer some of the best food and drink. However, if you've never been to this stadium, you might wonder what is the best food and drink at Coors Field.
While Coors Field is ranked in the top ten of stadiums and what they offer, it's also important to know what food and beverages are the best at this stadium.
In this guide, we dive into the best food and beverage options at Coors Field. You'll have a better idea of what to get if it's a new item for this season or a classic item that the most avid fans love. Overall, you'll discover what's available at Coors Field and where it's located in this spectacular stadium.
A Brief History of Coors Field
Built in 1995, Coors Field is one of the most beautiful baseball stadiums in all of baseball. One of the reasons that baseball teams love playing at this park is because the ball travels 9% farther above sea level.
Since Coors Field is above sea level, more home runs are hit at this stadium than at any other stadium. It's not a pitcher's park. It's the perfect park for home runs, which is one of the reasons fans love attending games. Instead of watching a pitcher's duel, fans see more home runs and offensive power from teams.
When it comes to food, Coors Field is neither at the top nor bottom. It has crafted breweries and divine food worth exploring wherever you're sitting.
The Best Food and Drink at Coors Field: The Top Five Options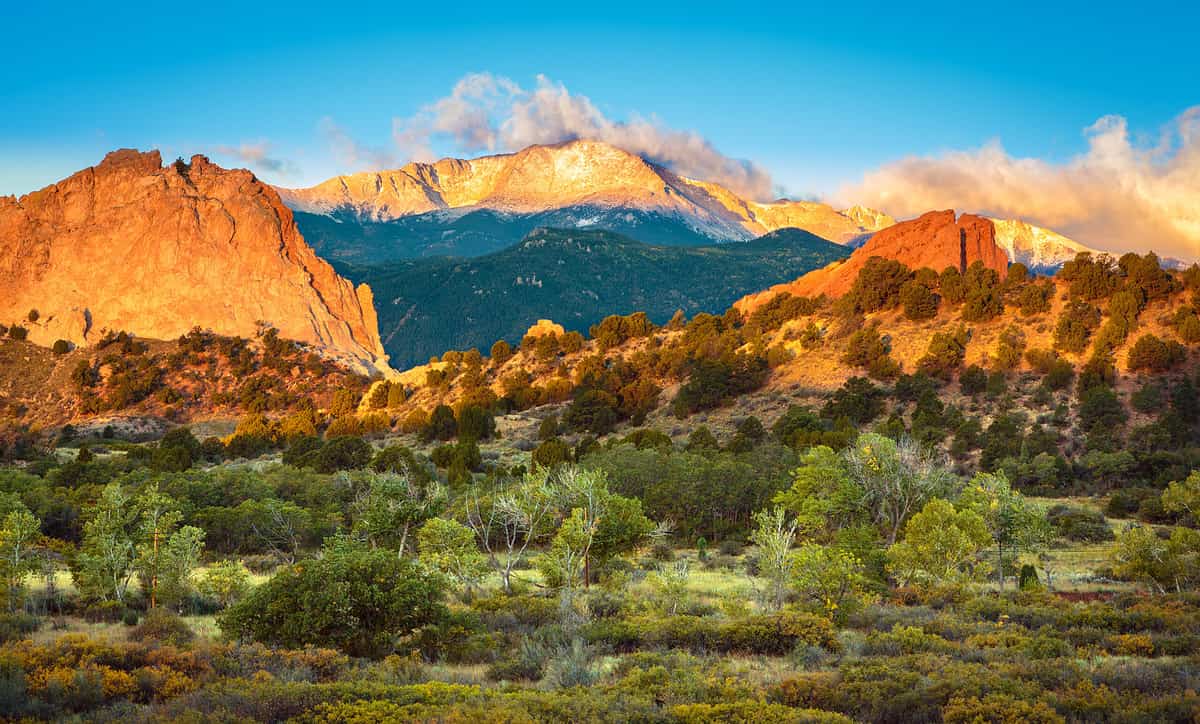 Beef Steak Empanadas
One of the newer items at Coors Field is the beef steak empanadas. It's a fried, crescent-shaped pastry beyond this world for taste. It's filled with savory steak and chimichurri aïoli. It also has garlic and olive oil. It's one of the best things to eat by hand. You'll find it in sections 318 and 338.
Elvis Shake
The Elvis Shake is perfect for you if you want something sweeter. As a newer item, it's made with ice cream and peanut butter sauce. Add crème de banana and candied bacon, and you have a tasty Elvis Shake. It can be found in section 153.
Green Chile Cheese Fries 
Found in sections 134 and 335, these fries are the most mouth-watering and delicious of any fries at Coors Stadium. They are made with shoestring fries and topped with green chiles and cheddar or jack cheese.
Hot Dogs from Biker Jim's
A baseball game is nothing without a classic hot dog. Coors Stadium ensures that you not only have a hot dog but also one of the best traditional hot dogs in all of baseball, the hot dogs from Biker Jims. It's made with elk jalapeño cheddar dogs. You can also choose bacon cheddar brats, a Louisiana red hot all-beef dog with habanero, or a vegan dog. You have the option of putting cream cheese and caramelized onions. Lastly, you can top it off with spicy brown mustard and sauerkraut.
You can find these in sections 107 and 331 of Coors Field.
Tornadough Pretzels
Tornadough pretzels aren't any normal pretzels. They are the sweeter kind that every avid Colorado Rockies fan loves. They are a twisty kind of sourdough breadstick. You can twist them apart. It's a pastry that meets a pretzel. You can find these in sections 124, 154, and 330.
Beverage Options to Consider
Coors Field offers the best craft breweries. They have the best local beers that are made around Denver. They also have mixed drinks and traditional water and coffee.
You can find these beverages at Coors Field, if it's shops or individual drinks.
Beers of the World
Arnold Palmer
Bacardi Rum Punch Can Cocktail
Belly Slide Whit (draft beer)
Coors Light
Dales Pale Ale Can
HV Pineapple Stash
Frozen Margaritas
Bottled Water
Coffee, Espresso, Lattes, Cappuccino
What Should You Order at Coors Field?
Coors Field is the ultimate baseball experience with family and friends. Seeing a baseball game offers spectacular views. There's also the treat of eating some baseball game food that any stadium offers. Coors Field offers a diverse food selection that will please any fan.
Overall, seeing a game at Coors Field is perfect for family and friends. You won't just see more home runs hit out of the park. You'll also enjoy some of the best food while you watch it.
The image featured at the top of this post is ©Sarah Fields Photography/Shutterstock.com.