Summer sunshine and baseball. That's how it is in Los Angeles when you see a Dodgers baseball game. There's nothing quite like a Dodger baseball game with some of the best weather and food. But what is the best food and drink inside Dodger Stadium?
Dodger Stadium is neither ranked the best or the worst of stadiums. It offers a lot of history after being built in 1962, making it one of the oldest stadiums. Only Fenway Park and Chicago's Wrigley Field are older stadiums. Another interesting fact about Dodger Stadium is that it holds 56,000 fans, making it the biggest in the major leagues.
This guide explores something specific about Dodger Stadium. We look at the exceptional food and drink behind Dodger Stadium. Knowing what food options are available, especially something close to where you're sitting, is important if you plan to see a Dodgers game soon. This guide ultimately shares the newest and the most classic food and some unique history behind Dodgers Stadium.
The Best Food at Dodgers Stadium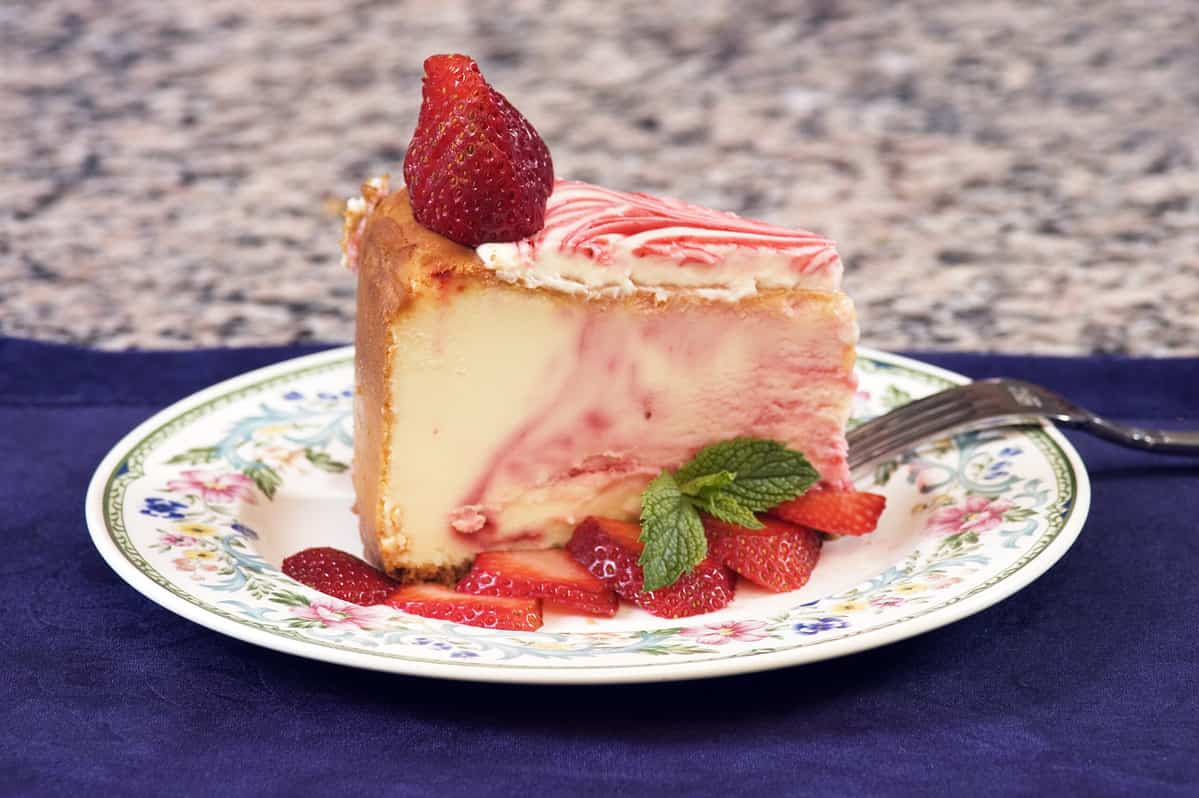 One of the most unique things about Dodger Stadium is the interesting food found around the stadium. For instance, one of the most popular items is deep-fried cheesecake or Flamin' Hot Cheetos corn dog.
These are some of the things that make Dodger Stadium wildly unique.
The Newer Items
As one of the oldest stadiums, Dodger Stadium knows what fans like the most. But they also aren't afraid to experiment on new foods. Some of these new foods are much different than the usual items that are found on the menu.
One of the most new and unique things about Dodger Stadium is the fried cheesecake on a stick. It's a blend of savory and sweet, especially if you don't mind the calories. It's a New York-style cheesecake hand-dipped in tempura batter. The cheesecake is topped with powdered sugar and raspberry sauce to add more flavor.
Another unique and new item at Dodger Stadium is the Philly Chicken Sandwich. It's made with sautéed chicken on an amoroso roll. It also comes with melted provolone cheese if you want.
Wild Mushroom Philly Sandwich is another Philly sandwich that is getting an introduction to Los Angeles. This sandwich is made specifically for vegetarians. It's also served on an amoroso roll and with a mushroom blend.
The Classic Items
While Dodger Stadium has its fair share of unique and new items, you can't forget to try the classic stuff that every fan loves at baseball games.
Sweet Chick is found in section 10 and offers popular fried chicken. It also comes with divinely delicious crinkle fries. You'll also find Nashville's hot chicken sandwiches.
Another classic food item at Dodger Stadium is the LA Grille. They offer some of the tastiest chicken kebab helmet bowls. You'll find it stuffed with rice and yogurt-marinated grilled chicken. They add hummus, cucumber-tomato salad, tzatziki, and red cabbage slaw to give it more flavor. It also comes with either Greek fries or crinkle fries.
Another savory restaurant is Think Blue BBQ. Located in section 51, this barbecue joint offers pulled pork nachos and burnt ends nacho helmets. It's one of the best places to eat if you're looking for a delicious barbecue.
If you have enough savory ideas, then you should consider Trolley Treats. This offers funnel cakes and deep-fried cheesecake. You'll also find some of the most churros. It's the perfect place to satisfy your sweet tooth. It's located in section 2 of the stadium.
Beverage Options to Consider
While there are plenty of food options at Dodger Stadium, there are also some tasty beverage options. They range from beer to coffee to water.
Here are the most popular drinks at Dodger Stadium:
Michelob ULTRA
Anheuser-Busch
Estrella Jalisco
Grupo Modelo
Brew Heaven Blonde
Golden Road Brewing
Iced Coffee Drinks
Bottled Water
Hot Coffee
What Can You See at Dodger Stadium?
Dodger Stadium offers a rich history and some of the tastiest foods. One of the cool things about Dodger Stadium is that there is so much to see. You can take a private tour to see the unique history around the park, or you can sign up for a Jackie Robinson tour. There are endless options at Dodger Stadium.
Although Dodger Stadium is ranked 22nd for food, it has some unique items worth trying.
What Should You Order at Dodger Stadium?
Dodgers Stadium offers so much for families. Seeing a classic baseball game offers the thrill of watching your team try to win a game. The food at Dodger Stadium adds to this thrill and enjoyment. Enjoying various food while watching a classic baseball game at one of the oldest baseball stadiums is the best way to spend the summer.
The image featured at the top of this post is ©Jeffrey B. Banke/Shutterstock.com.