There are ten Texas baseball stadiums. They vary from stadium to stadium when it comes to quality and food. But there's nothing that stands next to Minute Maid Park, home of the Houston Astros. It's one of the best baseball stadiums for food. But what are the best places for food and drink at Minute Maid Park?
While this park isn't ranked as one of the best stadiums in terms of architecture, it is one of the best places for food and drink of any stadium. Taking the family out to a baseball game, a weekend day game or a mid-week evening game is a great way to experience Houston food, especially during the hot Texas summers.
In this guide, you'll discover something for everyone, from sandwiches to barbecue to beers. We also look at what makes Minute Maid Park unique and how it ranks among the best baseball stadiums.
The Best Food at Minute Maid Park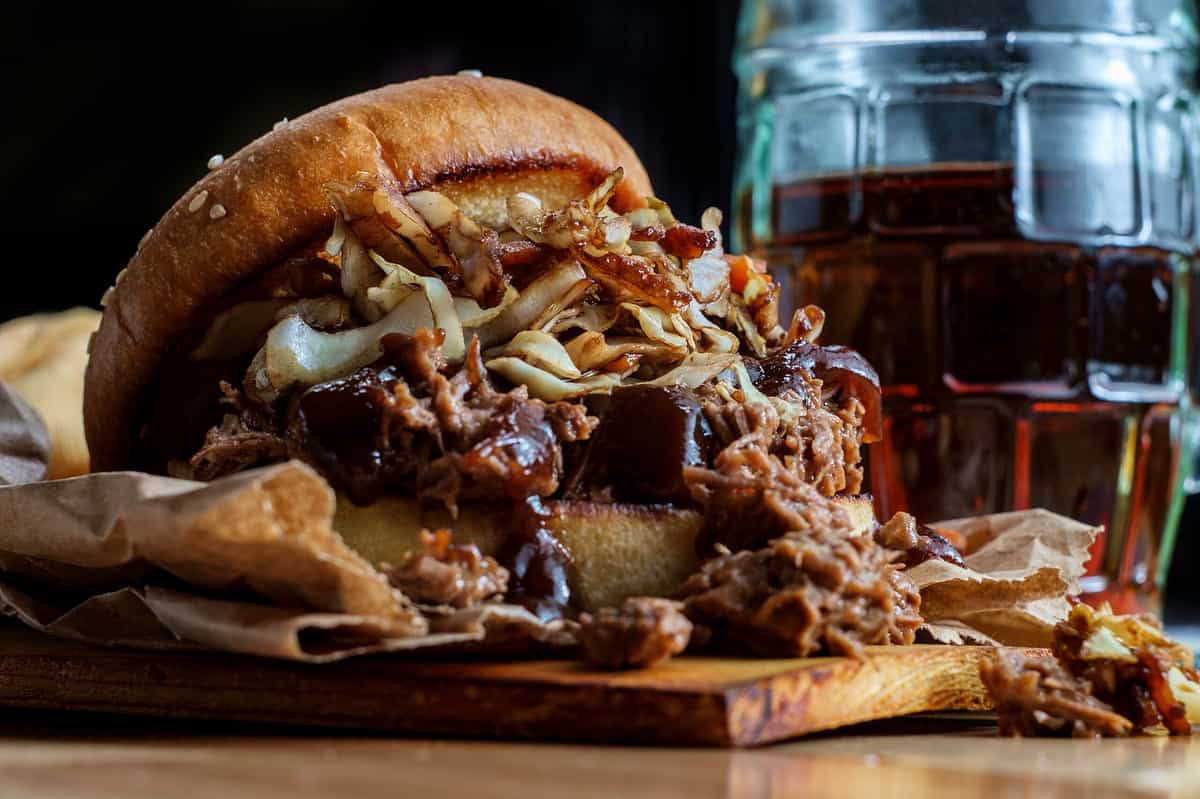 Baseball stadiums offer a variety of food, from hotdogs to sandwiches to beers. But every stadium has unique items from the local scene. For example, some baseball stadiums will serve food from the city's local chefs. Other stadiums offer some of the best food in a certain category. Minute Maid Park offers a unique blend of delicious foods for any baseball game.
The Newer Items
While Minute Maid Park has some classic food, they also have some newer items they've introduced. These diverse and delicious foods will surely please some of the most diehard fans. It's a sandwich with sausage, cheese, and mashed sweet potatoes. On top of that, it has jalapenos for extra spice and crispy onion rings.
The next one on the list is Maven Coffee & Cocktails, which the Houston Astro's owner himself opened up. Although the sole purpose is for coffee and cocktails, it also serves other unique alcoholic drinks. One of the things that makes this place unique is that a portion of the proceeds go towards charity organizations each month.
If you like Italian food at baseball games, you can't miss La Stella Trattoria. Found in section 420, this restaurant is famous for its meatball sub and Italian sausage sub. They also have other food on the menu that will satisfy your Italian food craving.
There's nothing quite like french fries at a baseball game. The restaurant, Peaux Boys, knows this because they serve some of the best french fries at Minute Maid Park. The way they cook french fries is spectacular and out of this world. Tossed in Breggy Bomb Cajun, the french fries are served with Cajun aioli.
The Classic Items
Beyond the new items, Minute Maid Park offers classic food items that have been around for years. It's the stuff that the most devoted Houston Astros fans consume every year.
One of the things that fans love consuming is a good old-fashioned Texas barbecue. It's one of the most popular dishes at Minute Maid Park. The Butcher is a restaurant inside Minute Maid Park serving smoked brisket, barbecue sandwiches, and more. Located in section 116, The Butcher offers some of the best barbecue and delicious cold sides.
Another famous barbecue restaurant at Minute Maid Park is Battered Up and Killen's Barbecue. They have a southern-style barbecue and fried foods like chicken tenders. These are crowd-pleasers that thousands of fans enjoy every year.
Beverage Options to Consider
In addition to the food options, there are various beverage options at Minute Maid Park. Some bars and restaurants serve hundreds of kinds of drinks.
Some of the most popular drinks at Minute Maid Park include:
Bud Light
Budweiser
Michelob Ultra
Ziegenbock
Miller Lite
Coors Light
Shock Top
Goose Island IPA
Bottled Water
Coffee
Where Does Minute Maid Park Rank
Minute Maid Park may not rank high regarding the uniqueness of stadiums. It may not have a Green Monsters like Fenway Park in Boston. However, it does rank high when it comes to food. This is because of their outstanding barbecue.
For example, Bleacher Report ranked Minute Maid Park no. 3 when it came to stadiums with the best food.
What Should You Order at Minute Maid Park?
A baseball game is not the same without the food. Every stadium is defined by the food it has available. Minute Maid Park offers some of any stadium's best food and drinks, which is why it's ranked so high.
Taking the family to a baseball game at Minute Maid Park is an adventure to see a classic sport with classic food. Overall, Minute Minute Maid Park is one of the best food stadiums. It's not just a beautiful stadium. It's a place to enjoy a baseball game and great food.
The image featured at the top of this post is ©hlphoto/Shutterstock.com.