One of the best childhood memories is attending a classic baseball game. Imagine watching an MLB game at a stadium full of fans, with cheers and roars through every pitch and every hit. Baseball is one of America's oldest pastimes for a reason. It's one of the best sports in American history that brings everyone together.
Watching a baseball game at Busch Stadium in St. Louis is one of the best ways to enjoy a baseball game. Although St. Louis, Missouri, is humid and hot during the summer, fans from everywhere come to enjoy a classic game of baseball. Nothing makes a baseball game like some of the best stadium food. Busch Stadium, in particular, delivers some of the best food of fall baseball stadiums.
This guide includes all the best food, from tacos to big chicken to special drinks at Busch Stadium. It serves food that is different from other stadiums. It's one of the best places to enjoy a classic baseball game and the finest food of any sports stadium.
The Best Food at Busch Stadium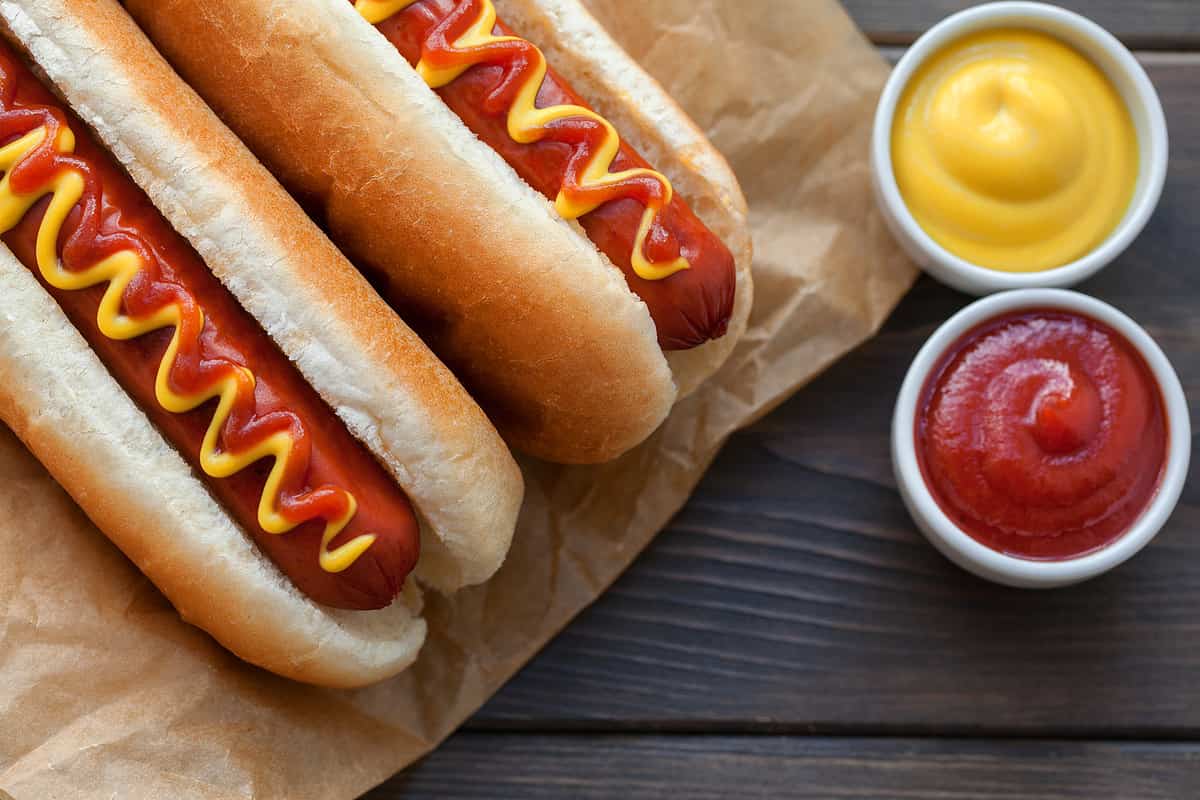 With baseball season from April to September, it's time to figure out what you want to eat from spring to fall weather. Busch Stadium offers some of the best food of any stadium. You'll discover that there are plenty of choices, from classic hot dogs to new food options to healthier options. Busch Stadium has something for everyone.
The Starters
They have Mission Taco Joint, which is new as of 2023. It offers "Hot Corner" chicken tacos as a specialty. They also provide a mix of fan-favorite tacos like street corn, mango shrimp taco, and vegan soft tacos. You can find these tacos right behind the home plate in section 150.
Another delicious place to eat at Busch Stadium is Shaquille O'Neal's Big Chicken, named after all-NBA player Shaquille O-Neal. This is based on his idea of chicken and the concept behind it. This part of the ballpark offers chicken sandwiches and the classic "314." This is a hot chicken served with a doughnut from a local doughnut shop, Vincent Van Doughnut.
Asian Action Station is one of the best places to eat if you're looking for authentic noodles and fried rice. It offers a variety of noodles with veggies or meat. You can also choose a variety of fried rice made with either veggies, chicken, or pork.
The Classic Food
If you want the classic hot dog for kids, look no further than Bowtie Grill in 271. You'll find all the classic food often found at a baseball game, like hot dogs, peanuts, cotton candy, and peanuts.
Kohn's is one of the older favorites at Busch Stadium that has stood the test of time. In section 147 of the ballpark, you'll discover Kohn's, where corn beef is served as a sandwich with a side of salad. It's one of the most popular food items at Busch Stadium.
Other Options to Consider
If you want healthier options at Busch Stadium, look no further than Schnucks' Garden Salad or Vegetarian Spinach, Tomato, and Cheese Stromboli. These are found at Schnuck's Market Items. They have healthier food items to enjoy at a baseball game.
For beverages, you'll find a blend of different drinks throughout the stadium. Sodas and water will typically be found at the food shops with the food. In some cases, you'll also be able to find beer at these food shops.
Some of the most popular drinks at Busch Stadium include:
Bud Light
Busch Light
Ultra
Cocktails
Margaritas
Bottled Soda
Bottled Water
Coffee
What Makes Busch Stadium Unique?
Opened in 2006, Busch Stadium has been a stadium for different teams throughout the years. With a capacity of 44,383 seats, 3,706 club seats, and 61 luxury suites, it's also one of the most spacious stadiums in baseball.
This stadium was also ranked no. 5 out of all the baseball stadiums. Some of the best moments in sports history have happened at that stadium. In 2006 and 2011, the World Series was played at this stadium. It also hosted the 2009 MLB All-Star Game.
What Should You Order at Busch Stadium?
Baseball is a lot more popcorn and hot dogs. While you can still get that at Busch Stadium, you'll discover that Busch Stadium is so much more than that. It offers some of the best food, from barbecue to Asian food to classic cotton candy and hot dogs. There's something for everyone.
Busch Stadium also stands alone as one of the best ballparks in the MLB. It was remodeled and has been a fan favorite for years. It's one of the best places to enjoy a classic baseball game with friends and family while you enjoy diverse and classic baseball game food.
The image featured at the top of this post is ©Bochkarev Photography/Shutterstock.com.