Phoenix, Arizona, is one of the hottest cities in the summer, with temperatures reaching over 100 degrees throughout the summer months. However, hot summer days also mean perfect baseball weather in Phoenix. It's the ideal time to see a baseball game at Chase Field, home of the Arizona Diamondbacks, especially when it comes to food. But what are the best food and drink spots at Chase Field?
One of the best traditions at a baseball game is eating classic baseball game food. However, every stadium has its unique food. Chase Field is no different. They have everything from gyros to street tacos to some of the tastiest drinks.
This article gives you all the information you need to know about where the five best food and drinks are at Chase Field. We tell you what makes it unique and where it's located. Overall, the next time you're at an Arizona Diamonds game, you'll have a better idea of where to eat.
The Best Food and Drink Spots at Chase Field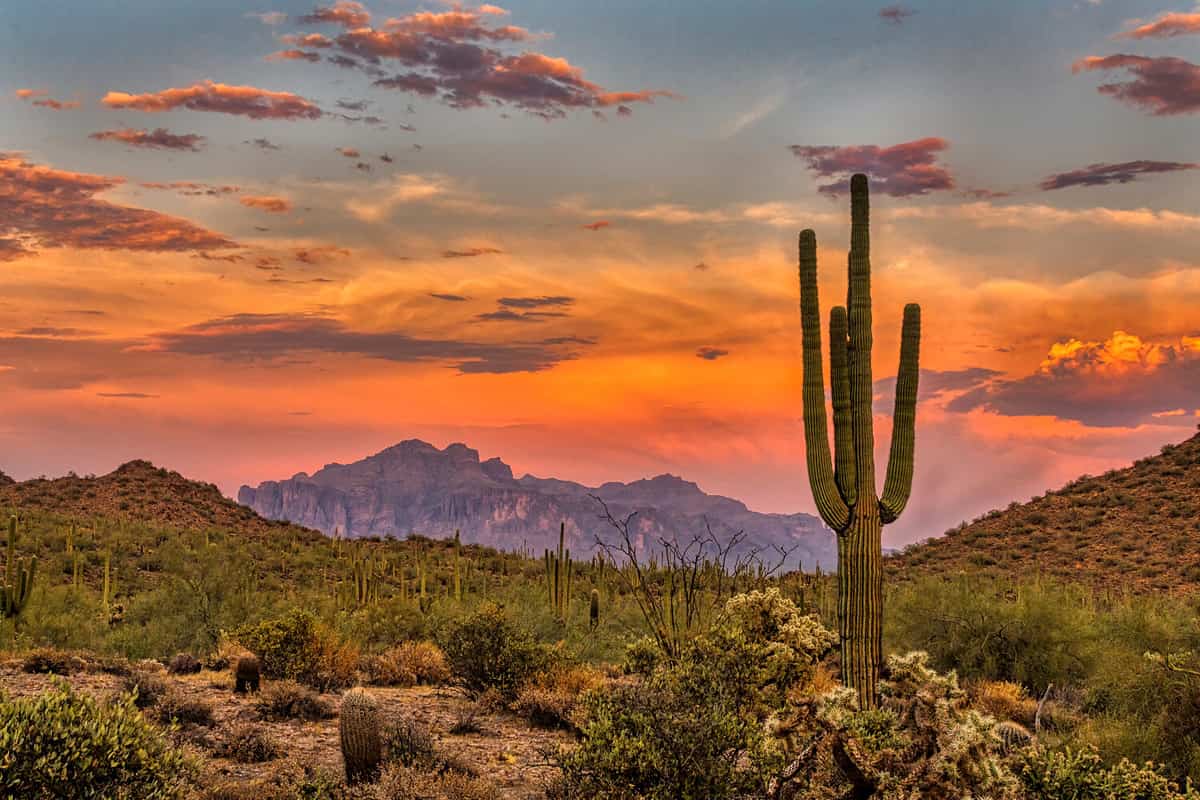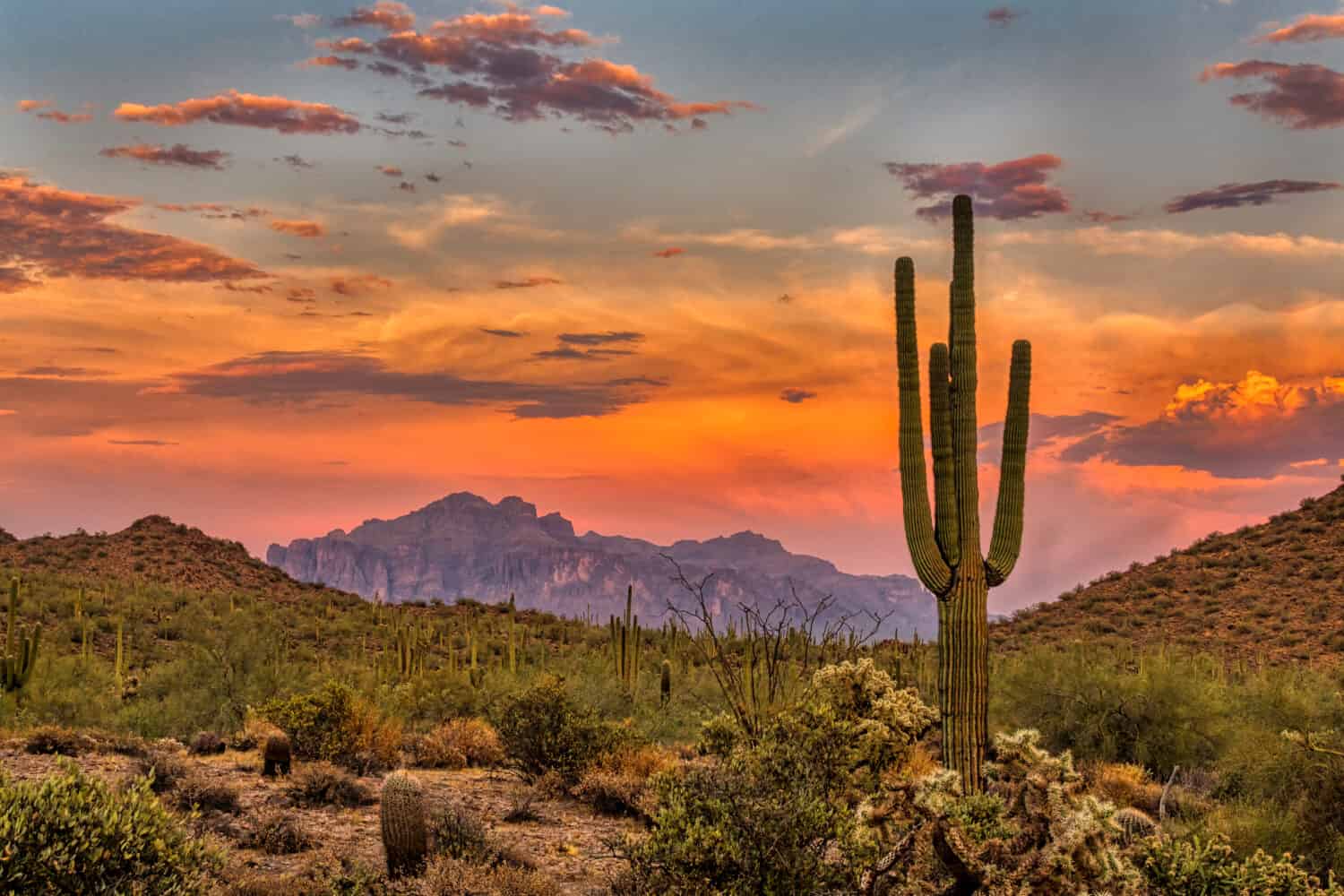 While Arizona may reach triple-digit weather, a few things at Chase Stadium may make it easier to cool off. Built it in 1998, Chase Stadium was designed and constructed with a few pools for fans to sit inside the stadium. This made it refreshing for fans to jump in during games with extreme heat.
Another unique thing about Chase Field is that it was one of the first to be built with a retractable roof. They also have natural grass across the field. However, while this stadium is unique in many ways, nothing compares to the food that is found inside this stadium.
Big Dawgs
Hot dogs are always a classic at any baseball game stadium. But they seem to be even more special at Chase Field. Big Dawgs is where to find the classic hot dogs at Chase Field. However, this hot dog restaurant goes beyond to make this food more special.
For example, they have a bacon-wrapped hot dog with bell peppers and jalapenos. Another option to add to it is grilled onions. On the side, they have Boston baked beans for when the Diamondbacks play the Boston Red Sox. In fact, there are unique hot dog fixings for every opponent.
You can find this delicious food in section 105.
D-backs BBQ Alley
If you're craving barbecue food, look no further than D-back BBQ Alley. It has pulled pork, pickled onions, pulled chicken, and other barbecue food that will satisfy your craving. They are also famous for their divine barbecue sandwiches. They also have gluten-free options, like tasty nachos.
You can find this food in section 114.
Copper State Steaks
If you want another sandwich option, look no further than the Kick'n Steak Tip Sandwich at Copper State Steaks. It's one of the tastiest sandwiches at Chase Field. You'll also find other options like the gluten-free Bacon-Jalapeno Philly Fry Helmet.
You can find this section in section 120.
A-Zona Street Tacos
Nothing compares to street tacos; A-Zona Street Tacos is the perfect place to find them. They also have other options, like barbacoa nachos and barbecue nachos.
You can find this in sections 200 and 223.
Chef Tilder's Gyros
If you like Greek food, look no further than Chef Tilder's Gyros. These are as authentic as they get. They have lamb, beef, and chicken-flavored gyros worth every bite. They also have gluten-free options, like the gluten-free gyro bowl.
You can find this in section 129.
Beverage Options to Consider at Chase Field
Beyond the delicious food options are amazing drinks. For example, various cocktails, beers, and non-alcoholic beverages are worth trying. They have everything for every kind of fan.
Here are the most popular drinks at Chase Field:
Jack Daniel's liquor bars
Juicy Jack
SanTan Brewing Company
Estrella Jalisco
805 Cerveza with lime
Iced Coffee Drinks
Bottled Water
Hot Coffee
What Are the Diamondbacks Known for?
One of the best moments in Diamondbacks history is when they won the World Series against the New York Yankees in 2001. It came in one of the most thrilling moments in baseball when Luis Gonzalez hit a blooper off legendary Yankees closer Mariano Rivera. That hit brought in the game-winning run.
Since then, the Diamondbacks have become even more legendary for what they accomplished as underdogs.
What Should You Order at Chase Field?
Seeing an Arizona Diamondbacks game is spectacular. Seeing the history of how the Diamondbacks won the World Series in 2001 is amazing. Being at Chase Field is a fantastic experience. Knowing what the best food and drink spots at Chase Field only heightens that experience.
It makes a Diamondbacks baseball game more special. They give you diverse options on what to eat and drink. They make attending a baseball game a memorable experience.
The image featured at the top of this post is ©Brent Coulter/Shutterstock.com.