Everything changed for Boston Rox fans in 2004. The dreaded "Curse" was finally over. Fans had experienced heartache from a routine groundball rolling underneath the glove of the Red Sox first baseman in 1989 to endless headaches that brought them inches from a World Series championship. All the history is a reason to see the Red Sox play at Fenway Park, not to mention all the best food and drink.
Seeing the Red Sox play at Fenway Park, one of the oldest parks in baseball, is an experience you'll remember forever. The thing that stands out beside the Green Monster in left field and the other historic parts of the stadium is the outstanding field.
This guide provides an overview of the best food and drink to get at Fenway Park. We show you where to get it and where to find the best sweet and savory food for any classic Boston Red Sox game.
The Best Food and Drink Spots at Fenway Park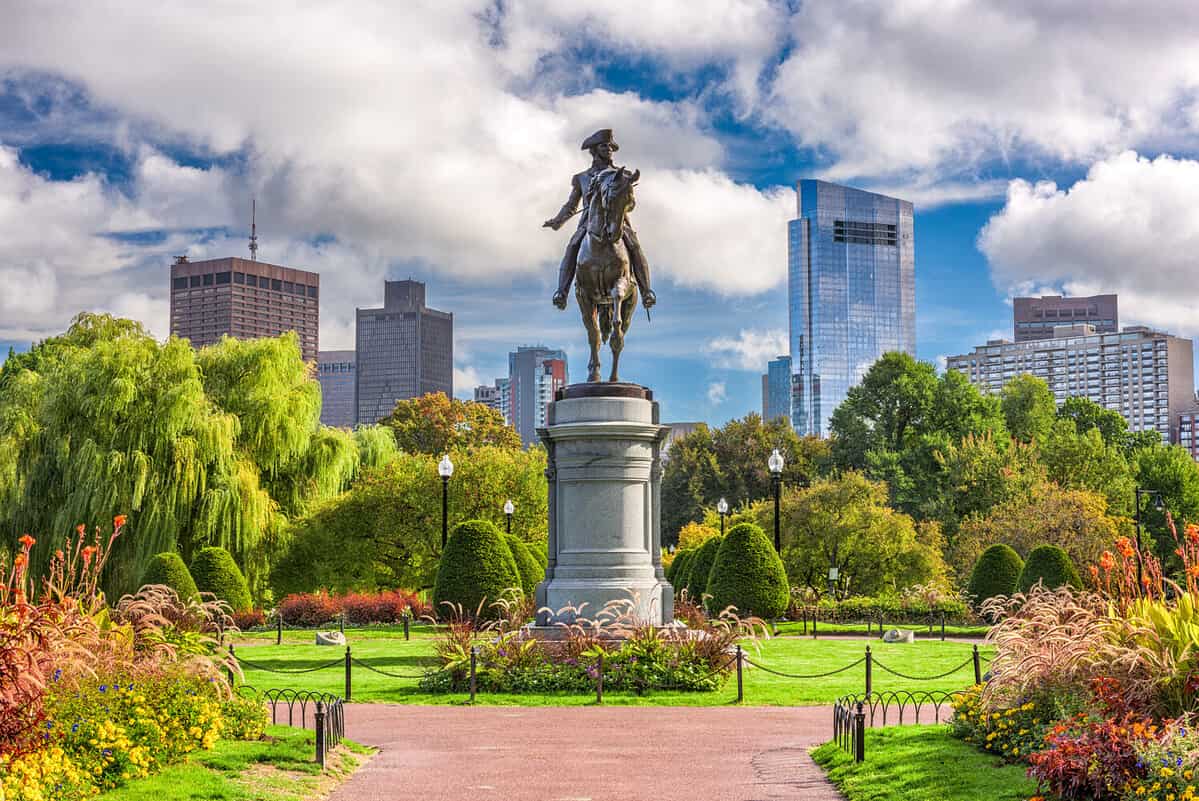 Boston is a city with so much to see. Regarding sports, there's nothing like watching the Red Sox battle it out in the summer against other teams, especially the Yankees. And there's nothing like finding the best food at a Red Sox to complement that experience. Over the years, the Red Sox have changed their menu while giving fans the best food of any stadium.
Let's uncover some of the best food and drinks at Fenway Park.
Jumbo Fenway Franks
Jumbo Fenway Franks is one of the best spots to eat at Fenway Park. These are massive hot dogs that you may not be able to finish. They are four-ounce hot dog that is found throughout the park. In comparison, a typical hot dog weighs about one to two ounces. A four-ounce hot dog will be something that may last the whole game.
You can find this delicious food throughout Fenway Park.
Crispy Avocado Fries
Fries are a staple at any baseball stadium. However, not every stadium makes fries the same, especially at Fenway Park. They offer crispy avocado fries that are as delicious as they sound. These are a basket of fries served with a topping of huge goddess fries. They also come with slices of avocado.
You can find this food throughout Fenway Park.
New England Maple Bacon Burger
There are hamburgers, and then there are New England Maple Bacon Burgers. These unique hamburgers are made with everything the title says about them – maple and bacon. A five-ounce patty, cheddar cheese, and a brioche bun accompany this.
Look for this hamburger at the Truly Terrace and Home Plate Grill.
Crabcake Sandwich
This signature sandwich makes eating at Fenway Park a unique experience. Crabcake sandwiches are made with a crabcake patty and lettuce and served on a potato roll. It also comes with tartar sauce.
You can find this in the Jersey Street Fish Shack section.
Grande Nachos
Grande Nachos are quite grand. If you're not starving, this is worth sharing with friends. However, if you don't like sharing food and are hungry, this is the best thing you can get at Fenway Park. It's tortilla chips, beef, guacamole, pico de Gallo, and served with sour cream. It also comes with the option of nacho cheese.
You can find this in various parts of the ballpark.
Beverage Options to Consider at Fenway Park
While Fenway Park has great food options, there are just as good drinks to consider to complement whatever you're eating. Some of these options include alcoholic beers or mixed drinks. Or, if you prefer non-alcoholic beverages, you can choose water, coffee, and other options.
Here are the most popular drinks at Boston Stadium:
Spicy watermelon margarita
Lavender lemon drop
Pain(less) Killer
Ketel One espresso martini
Iced Coffee Drinks
Bottled Water
Hot Coffee
What Should You Order at Fenway Park?
Fenway Park is one of the oldest and most historical baseball parks in the history of Major League Baseball. Built in 1912, this stadium has been home to Ted Williams, David Ortiz, Manny Ramirez, Roger Clemons, and Pedro Martinez. There's so much history that is part of this stunning stadium. Part of that history is the amazing food continuously offered at Fenway Park every season.
The best food and drink options on this list show you what you can get at Fenway Park and how to find it. What you'll discover is the best and most diverse food of any stadium. It's food-worthy of Boston Red Sox fans, considered the most loyal in baseball. It's food that's worth eating at a baseball game.
The image featured at the top of this post is ©Sean Pavone/Shutterstock.com.