San Diego is one of the best places to live in the United States. It has gorgeous beaches, divine Mexican food, and endless attractions. If you're ever visiting San Diego and love baseball, the best thing to do is enjoy a San Diego Padres baseball game at Petco Park. Families at this park can enjoy kids' play areas, see the statues of great Padres players, sit on a grassy hill to watch the game, and enjoy Petco Park's best food and drink.
But what is the best food and beverage at Petco Park? With so many options, it can be hard to decide what to get. Here's a guide that tells you the best food options, from sandwiches to barbecues. You'll also discover what makes Petco Park unique. Overall, you'll learn why Petco Park is considered one of the best stadiums with the best food.
A Brief History of Petco Park
Petco Park is a relatively new park, opening in 2004. Since its opening, the park has been known as more than a home for the San Diego Padres. It's also home to numerous events. However, Petco Park hasn't found much luck as home to the Padres. In the history of baseball, the Padres have never won a championship.
Regardless, fans still enjoy seeing the Padres compete every season. Part of the fun is watching them compete while enjoying good food at Petco Park. Here's a list of the top 5 best foods at Petco Park.
The Best Food and Drink at Oracle Park: The Top Five Options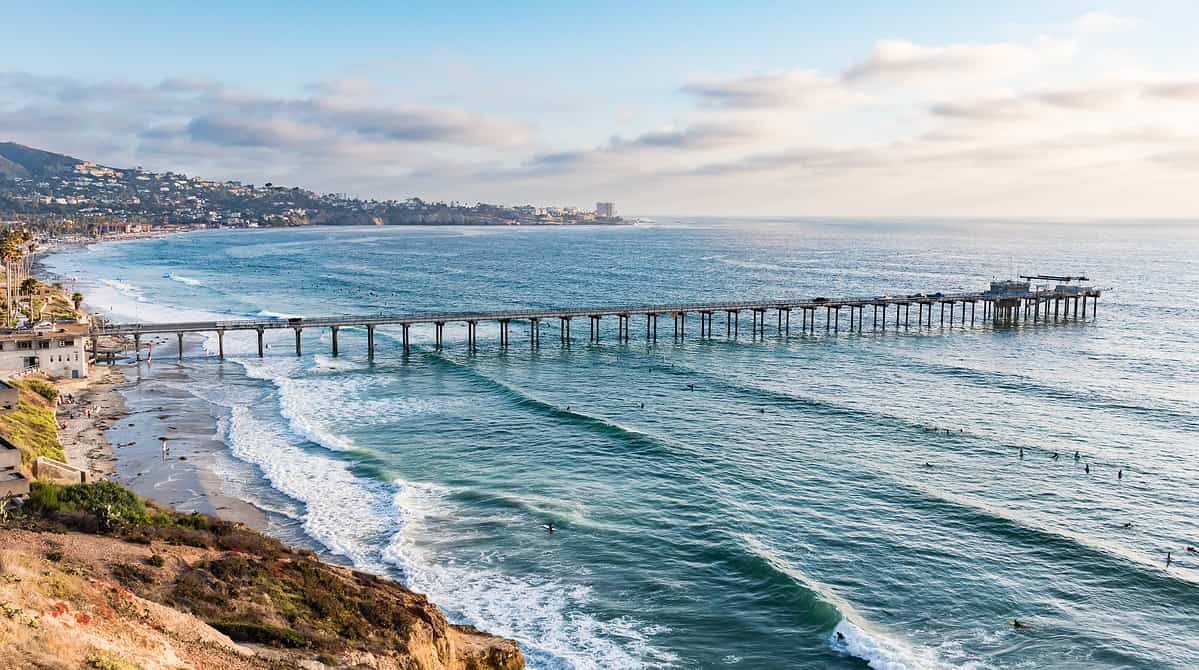 Kona Big Wave Patio
If you love Pacific Island food, you'll love Kona Big Wave Patio. There are short ribs that are bathed in barbecue sauce. Some of this restaurant's most popular items include bowls with these short ribs. It also contains steamed rice, green onions, carrot and furikake, and the unique and delicious Kona Big Wave Patio sauce.
It can be found on the second level of the stadium.
Mexican Street Corn
A Mexican food favorite is the Mexican Street Corn, which includes lime crema and cotija cheese. Other optional ingredients are cilantro, Fuego sauce, Tajin, and the spicy chili lime. Other menu items include stuffed peppers with a topping of Tajin Pop Rocks.
This food can be found in section 100.
Puesto
Puesto is another local favorite that is found at Petco Park. It serves homemade tortillas and award-winning tacos. They also have handmade guacamole and short ribs. It's one of the best places to eat Mexican food, especially if you want to see why it's award-winning.
You can find Puesto at 1st base or 3rd base.
Cravory Cookies
If you want something sweeter, look no further than Cravory Cookies. These are freshly made cookies that come in various flavors. They also serve the best lemon bars, salted caramel ice cream, cake, and various donuts. It has something for everyone's sweet tooth.
You can find these delicious cookies on the right-hand side next to section 127.
Barrio Dogg
There's nothing quite like the classic hot dog at a baseball game. It's hard to beat the hot dogs at Petco Park. The best one to find is Barrio Dog. They serve a bacon-wrapped hot dog with grilled onions, cheddar cheese, tomatoes, and sour cream. You can also add some spice to it with salsa verda or siracha.
You can find this in section 204.
Bonus Food Options to Consider
Other notable mentions at Petco Park include Seaside Market's iconic tri-tip nachos. They are fan-favorite every year. It's chopped tri-tip meat that's covered in cheese sauce. You can also add onions, sour cream, and salsa.
Another fan favorite that's worth mentioning is Hodad's famous burger. They are famous for some of the tastiest cheeseburgers, onion rings, and french fries. They also have some of the best milkshakes.
Beverage Options to Consider
Beyond the food, there are also some amazing drink options at Petco Park. They include numerous craft beer options and other beverage options.
You can find these beverages at Petco Park.
Alpine Beer
Cutwater Cocktail Can
Cutwater Cocktail Can
Budweiser / Bud Light
Bottled Dasani Water
Coffee, Espresso, Lattes, Cappuccino
What Should You Order at Petco Field?
Every baseball stadium is unique. The San Diego Padres stadium of Petco Park is no different. It offers numerous things to do with family and friends. Considering all the amazing food options at the MLB stadium, the events and baseball games at this park are more special.
Overall, you'll discover that Petco Park's specific foods and drinks are divine and delicious. They only create a more memorable experience.
The image featured at the top of this post is ©iStock.com/Bill_Dally.