Detroit is more than the automobile capital of the world. It's home to the Detroit Tigers, who play at Comerica Park in Detroit. While Comerica Park is in the heart of downtown Detroit, this particular stadium is often overlooked for things to do in this city. Yet it has some of the best food in the city. But what are the best places for food and drink at Comerica Park in Detroit? Is it close to your seat?
This stadium is where fans can enjoy a classic baseball game and the beautiful summer weather of Detroit. It's a place where fans also want some of the most incredible and unique food this stadium offers.
We answer every question in this guide. You'll find the best food and drinks and where to find them so you have a memorable experience at a Tiger's game. We also dive into the history of Comerica Park and why it offers one of the best baseball experiences for Tiger fans.
A Brief History of Comerica Park
One of the most memorable World Series moments came in 2006 at Comerica Park. It's when Magglio Ordonez hits a walk-off home run to send the Detroit Tigers to their first World Series appearance since 1984. However, the Detroit Tigers haven't won a World Series Championship since 1984. While they've made appearances since then, they have yet to capture a championship in Comerica Park since it was opened in 2000.
There's also another kind of history that has lasted at Comerica Park, and that is the classic food. For fans, the food at Comerica Park is the best of any stadium. Let's take a look at the most popular food items that are offered at this stadium.
The Best Places for Food and Drink at Comerica Park: The Top Five Options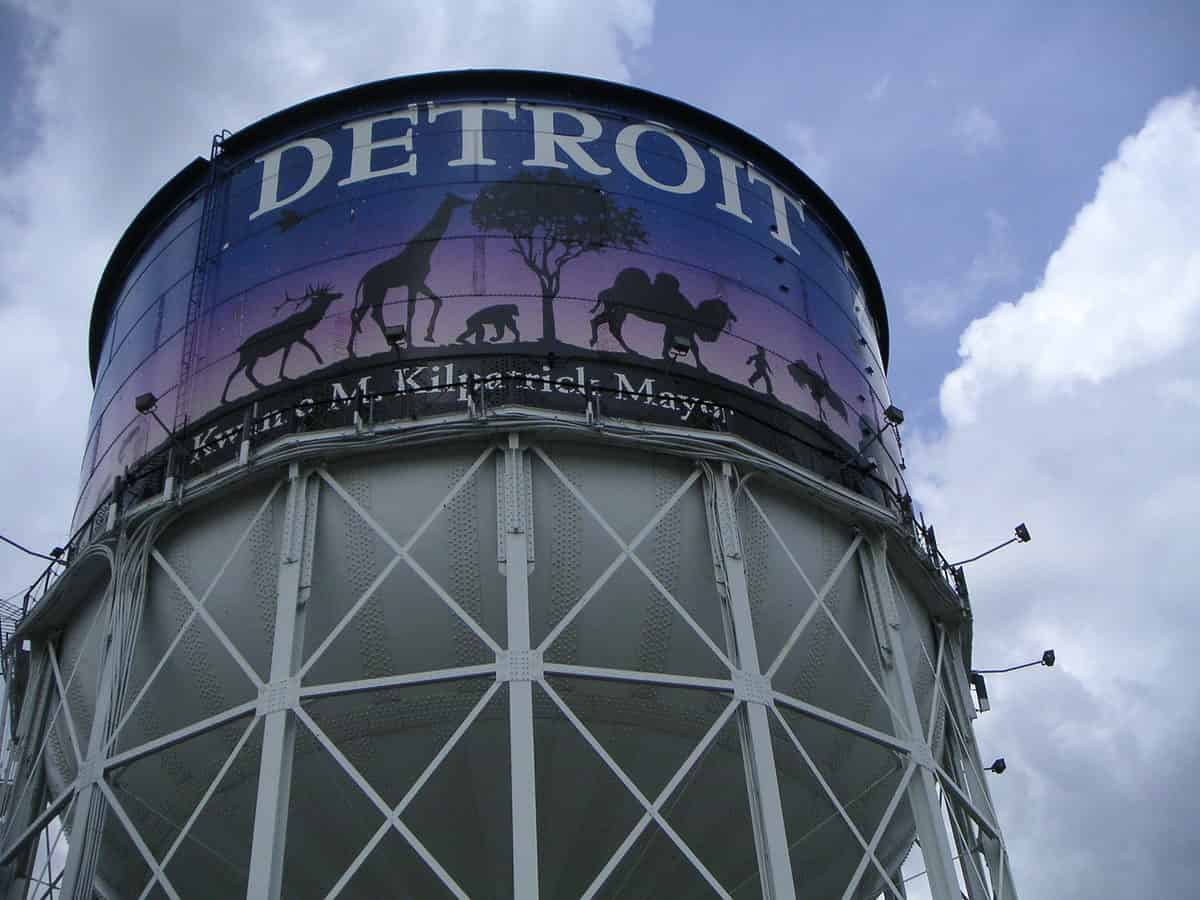 Shawarma Fries
A fan favorite at Comerica Park is the shawarma fries. They are french fries drizzled to perfection with garlic sauce. To give it extra flavor, you'll also find lettuce, pickles, and tomatoes included with it. You also have the option of having hummus on top of the fries.
You can find this food in the Big Cat Court section.
Super Slices
There's nothing like a pizza slice at a baseball game. However, Comerica Park does it slightly differently and gives you more than a small slice of pizza. They give you a super slice of pizza available in pepperoni or cheese.
You can also find this food in the Big Cat Court section.
Cheesesteak or Shawarma Eggrolls
If you've heard of Detroit's famous food truck, you'll know how popular their cheesesteak or shawarma eggrolls are. Now they are available at Comerica Park. This food truck offers some of the best sandwiches in the world, from cheesesteaks to shawarma eggrolls to lobster, crab, and shrimp empanadas.
You can find this food at the stadium's Beer Hall section.
Fat Rooster Chicken and Biscuits
The food that will make you think twice before finishing it because there's so much is the fat rooster chicken and biscuits. It offers two pieces of fried chicken. It's made with the divinely delicious Fat Rooster marinade. It also comes served with honey butter-dipped biscuits.
You can find this food at Blue Moon Bistro in Section 151.
Bert's Marketplace
If you love barbecue, look no further than the fat rooster chicken and biscuits. They offer pulled pork sandwiches of the most delicious kind. This sandwich includes macaroni and cheese, onion straws, and pickled jalapenos. Then, it's topped with divine barbecue sauce.
You can find this food at Big Cat Court Section 133.
Bonus Food Options to Consider
For more food options, check out the sliders. Found at Green Dot Stables, they offer delicious hamburgers, hot brown sandwiches, and truffle fries. It's the best place to go if you want traditional and yet delicious American Food.
You can also try the grilled chicken hani. This comes with pita-stuffed chicken breast. You also have the option of adding Swiss or American cheese.
Beverage Options to Consider (Don't forget Happy Hour!)
Comerica Park has various beverages that range from beer to margaritas or simply water. On the Copper Craft Bar and Miller Lite Pitcher's Pub, you'll find Happy Hour and the beginning of every home game. It's also found at the Pepsi Porch. You'll discover food and beverage options starting at a whopping $5.
Here are the most popular drinks at Comerica Park.
4 Giants Starcatcher Haze
Founders Brewing Co
Two Hearted IPA
Bell's Brewery
Woolly Beer
Eastern Market Brewing Co.
Bottled Water
Coffee
What Should You Order at Comerica Park?
Comerica Field baseball games are a classic for fans of baseball, especially fans of the Detroit Tigers. While the stadium isn't ranked the highest in most unique stadiums, it has classic food worth trying. It has food and beverages that make seeing the Detroit Tigers a more special experience.
You'll discover that diverse food and drink options are perfect for kids and adults. You'll find that Comerica Park is a baseball stadium that offers robust food options that beloved fans love every year.
The image featured at the top of this post is ©Sean Pavone/Shutterstock.com.