Wisconsin is home to cheese and beer. For a reason, it's called the "Dairy Homeland" of the United States. They are also famous for their renowned city of Milwaukee. It's a city that sits on the shores of Lake Michigan. It's also a city recognized for having an amazing baseball stadium, American Family Field, home to the Milwaukee Brewers.
What makes American Family Field so special is more than the history. It's more than the unique features that are offered at this stadium. This baseball stadium has some of the most delicious food items, from a value menu to elote tots.
This guide covers all the best food at American Family Field. It looks at the classic food and the new items. We also dive into some of the most popular beverages at this stadium. First, let's look at the history of this stadium and what makes it unique.
A Brief History of American Family Field
Since its opening in 2001, American Family Field has hosted three National Division Title games. These are the playoff games before the World Series. However, the Milwaukee Brewers have failed to win a World Series Championship in baseball history. The most notable players to play for the Milwaukee Brewers are Hank Aaron, Rollie Fingers, Trevor Hoffman, and Ted Simmons.
The coolest things at American Family Field are specialty museums, historic sites, and distilleries. One of the most underrated things about American Family Field is the food. Fans are seeing more than a baseball game. They are also trying the best food for which American Family Field is known.
The Best Food and Drink at American Family Field: The Top Five Options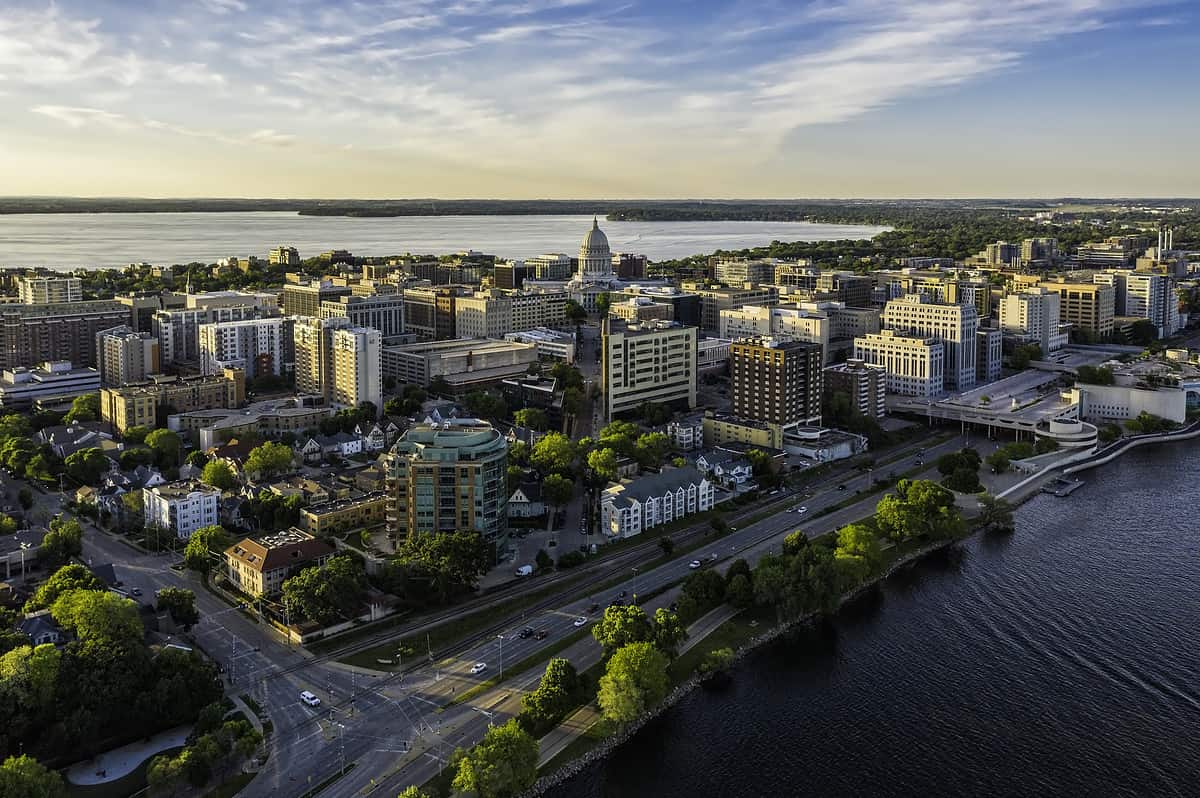 The 414 Menu
If you're looking for something for the whole family that is cheaper, or you do not want to spend more than $10 on food, then the 414 Menu is perfect. It has a set price of $4 for certain menu items. These include the junior hot dog and junior nachos. If you want more of a snack, check out the $4 Cracker Jack or the 16-ounce sodas.
The 414 Menu is found throughout the stadium at different concession stands.
Sandwiches Inspired by Bavette La Boucherie
If you love sandwiches, you'll find three sandwiches at American Family Field that are beyond delicious. There's a rosemary sandwich, a BBQ pork sandwich, and a roast beef sandwich with onions and pickles. All the sandwiches come with chips.
This food is found on the second level of the stadium.
The Brats
A fan favorite food at American Family Field is the brats. They are a one-of-a-kind sausage that is incomparable to food found at other stadiums. You'll also find that these sausages come wrapped in a bun with sour cream and jalapeno peppers. They also have a secret sauce. Nobody knows what's actually in the secret sauce, just that it's delicious.
They are found throughout the stadium on different levels.
Nachos on a Stick
Nachos on a stick? You read that right. This may be the most unique food at American Family Stadium. It has beef and beans on a stick wrapped with crushed Doritos. The whole thing is deep-fried and comes with sour cream and salsa.
Soft Pretzel
Another fan favorite is the soft pretzel. You can find this around the ballpark at various stands. It comes with mustard sauce and the perfect salt sprinkled on the pretzel. It's often a fan favorite for kids and adults looking for a big-sized snack.
Bonus Food Options to Consider
A worthy food item found at American Family Stadium is cheese curds. These are famously known in Wisconsin. Fans can find them throughout the stadium. You'll also find elote tots, which are homemade corn and sauce on top of tots.
Another food item that's worth mentioning is the loaded fries. These are not your typical fries. They have buffalo or southwest chicken and are covered with oozes of cheese.
Beverage Options to Consider
Beyond outstanding food, there are also amazing beverages at American Family Field. There are cocktail bars, coffee, and water. But there's also much more that this stadium has to offer when it comes to beers and mixed drinks.
Here are the most popular drinks at American Family Stadium.
Wisconsin Brandy Old Fashioned
Space Camper Cosmic IPA
Long Island
Sidecar
Lead Off Lager
Double Play IPA
Bottled Dasani Water
Coffee, Espresso, Lattes, Cappuccino
What Should You Order at American Family Field?
Seeing an event at American Family Field is an event like no other. It gives you the opportunity to witness a classic baseball game with friends and family with some of the best food of any baseball stadium. This food list shows you some of the best food on the menu at this baseball stadium.
You have diverse options when it comes to sausage, Mexican food, or barbecue. Whatever you decide to eat at American Family Field, you'll discover how delicious all the food options are.
The image featured at the top of this post is ©iStock.com/marchello74.