Los Angeles Angels star pitcher and hitter Shohei Ohtani is making headlines. He's a legendary pitcher who also hits home runs at an unbelievable rate. It's one of the reasons that so many fans see him in person. They love seeing him pitch a fantastic game or do something incredible when he's batting. In addition to all-star Mike Trout, the Los Angeles Angels is a great team to watch each year.
When you add the incredible food options at Angel Stadium, attending a game at this stadium is one of the best things to do. But what are the best food and drink inside Angels Stadium? This guide explores everything you need to know about Angels Stadium regarding the new and classic food options around this stadium. You'll discover what's worth tasting and the stuff you can easily get to from your seat so you don't miss any game.
A Brief History of Angels Stadium.
Although Angels Stadium ranks in the bottom half of stadiums when it comes to architecture and things to do, it ranks much higher regarding food. The stadium is known for having above-quality food that is decently priced.
This particular stadium was built in 1966, making it one of the oldest stadiums in baseball. There are also a lot of things to do around Angel Stadium. These include Disney California Adventure Park, Honda Center, and Radiator Springs Racers. However, when you are visiting Angels Stadium, you'll discover that one of the best things about this stadium is the endless food options that so many fans rave about.
The New Food Items Worth Trying at Angels Stadium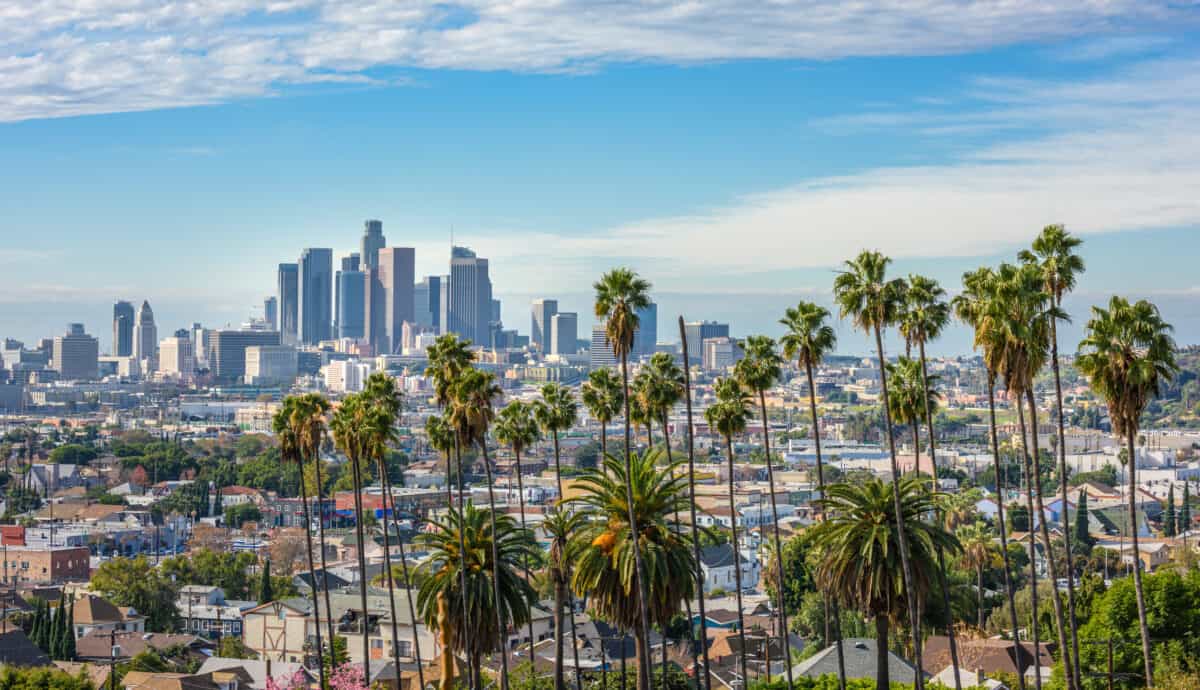 Carne Asada Nachos
The best thing to try while you're in California is the carna asada nachos. Trying them at Angels Stadium is the best time to do it. It has sour cream, skirt steak, salsa, chips, guacamole, and pinto beans.
They are found throughout Angels Stadium, notably the first base concourse on section 127, and are a common fan favorite.
Chocolate Peanut Butter Pie
Another one of the best items to try at Angels Stadium is chocolate peanut butter pie. It's as good as it sounds. There's also a creamy peanut butter mousse layered with vanilla whipped cream, chocolate sauce, and peanut butter cups. It's served over a graham cracker crust.
You can find this divine dessert in sections 114 through 122.
One of the most anticipated new items on the menu at Angels Stadium is BBQ Bristket Mac & Cheese Bowl. It's exactly as it sounds. You can find it near the home plate concourse, next to section 114. It's the best food to satisfy your southern barbecue craving.
Southwest BBQ Burger
You'll love the Southwest BBQ Burger if you like hamburgers at baseball games. It's an all-beef patty with onion rings smashed together by two golden brown potato rolls. You can also have American Cheese layered on top of it.
You can find this delightful hamburger between sections 114 and 122.
Barbacoa Beef Burrito
Another new Mexican food item also hit the menu at Angels Stadium. It's a burrito filled with refried beans, barbacoa beef, and brown rice sprinkled with cilantro.
You can use an in-seat service to get this food item for you. Or you can head to the sections between 114 and 122 to get this scrumptious food.
Bonus Items Worth Trying
While Angels Stadium always has new food to try every season, some of the best food they have are the classic items that stay on the menu.
These items are usually Nashville chicken tenders, out-of-the-park dogs, garlic fries, and loaded potatoes. They are a fan favorite that people have come to associate with baseball games. They are worth sharing with friends. The best part is that they are usually found throughout the stadium, wherever your seat is located, making it easier to access.
Beverage Options to Consider
Some of the beer options are at Angels Stadium. You can choose from various beverages to complement whatever meal you're eating. If you like beer, you'll find that Angels Stadium has craft beer throughout the stadium.
These are popular beverages found at Angels Stadium. When it comes to beer, you'll find various kinds from the beer cars found throughout the stadium.
Iced Coffee Drinks
Beer
Bottled Water
Hot Coffee
What Should You Order at Angels Stadium?
There's nothing like watching a baseball game in person. Rooting for your favorite team is an amazing experience because you want to see them succeed. Then there's the food at the stadium that only heightens that experience. Trying the unique food at a baseball game makes the game more enjoyable if you're with friends and family or by yourself. Overall, Angels Stadium is one of the best stadiums in baseball that offers exceptional food.
The image featured at the top of this post is ©Chones/Shutterstock.com.