While Wrigley Field is the oldest baseball stadium in the MLB, another Chicago stadium on the other side of Chicago has a unique history. That stadium is recognized as Guaranteed Rate Field, home to the Chicago White Sox.
While Chicago Cubs fans are from the north side of Chicago, the Chicago White Sox fans are from the south side of Chicago. From 1910 to 1990, the Chicago White Sox played at Old Comiskey Park. However, in 1991, Guaranteed Rate Field became the new home of this baseball team, where they won a World Series Championship in 2005.
However, one of the things that makes this stadium unique is the food and drink options. Depending on where you sit at this unique stadium, you'll find plenty of options around you. In this guide, we explore the five best food and drink options and some of the rich history behind Guaranteed Rate Field.
A Brief History of Guaranteed Rate Field
The White Sox have had its share of hall-of-fame players, from Frank Thomas to Luke Appling. Beyond notable names, the White Sox have had some memorable moments in baseball history. One of those moments is the 2006 brawl between the White Sox and the Chicago Cubs. This brawl showed the difference in animosity between the two teams.
The history of Guaranteed Rate Field also shows what amazing food this stadium has served over the years. Taking a look at some of the food shows why it's so special to fans.
The Best Food and Drink at Guaranteed Rate Field: The Top Five Options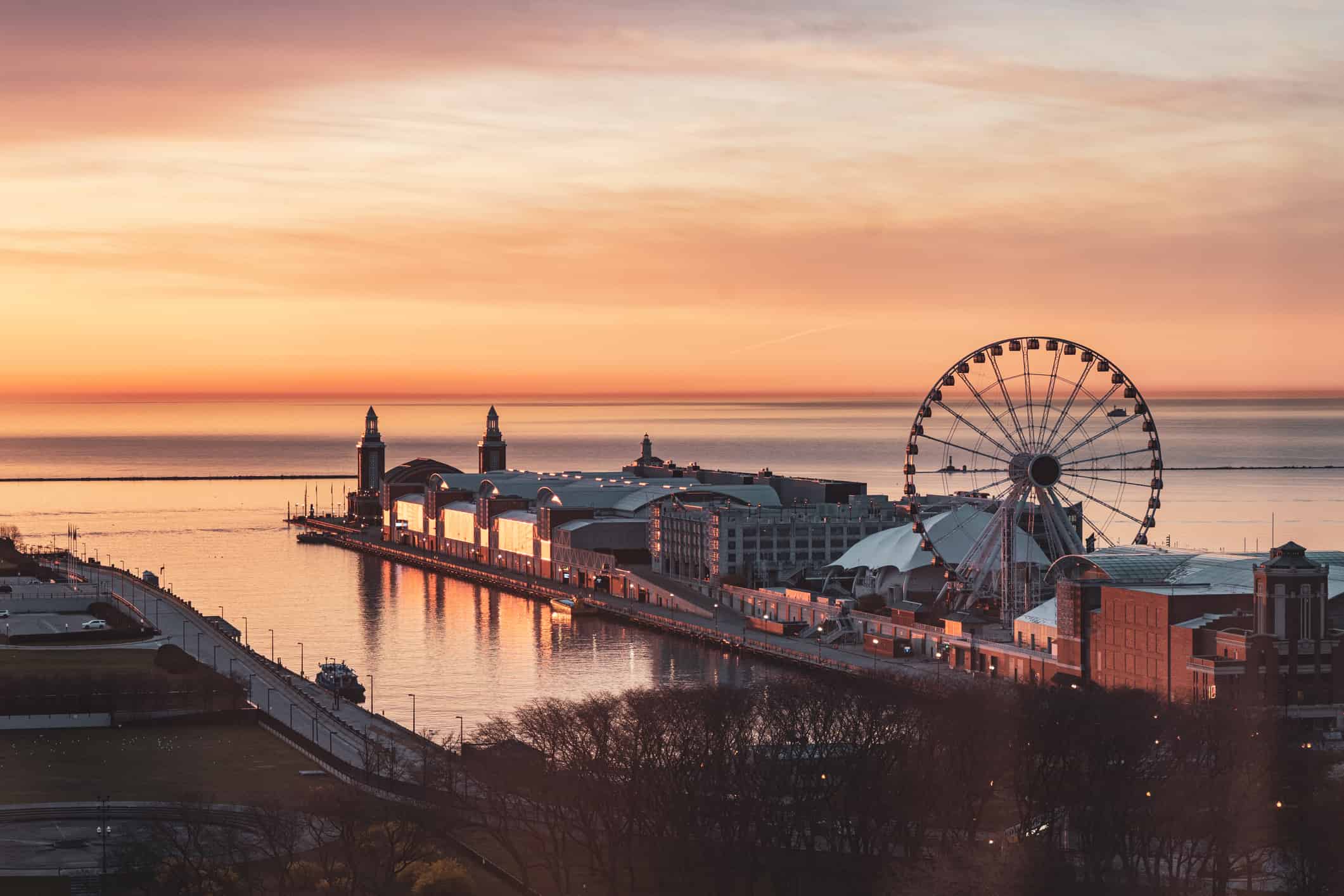 Pineapple Chamoy Cucumber Skewers
Chicago summer days are humid and hot. That's where pineapple chamoy cucumber skewers come in. They were introduced to help relieve those hot days. Fans can top these delicious skewers with elote. There are also other spices you can add to this food item.
You can find this food throughout the Guaranteed Rate Field.
The Authentic
The Authentic is a sandwich that is incomparable to anything else. It's a wheat baguette filled with turkey, ham, cheddar, and Swiss cheese. It's stuffed to perfection to make for a humongous sandwich.
You can also find this food in section 105 of the stadium.
Chicken Teppanyaki Noodle Salad
If you're looking for diverse food, look no further than the Chicken Teppanyaki Noodle Salad. It's a compilation of flavors that burst with deliciousness. This Asian salad has chicken, noodles, snow peas, Napa cabbage, green onions, and rice noodles. You also have the option of adding a dressing to it.
You can find this salad in the Diamond Suites.
Potato Wedges
While potato wedges aren't the most diverse or exciting food option, you'll be surprised at how delicious the food wedges are at Guaranteed Rate Field. This food is inspired by River Roast, one of the best restaurants in Chicago. These crispy potato wedges stay fresh and come with a tasty dip.
You can find these potato wedges throughout the stadium.
Char-Grilled Chicken Board
For something more appetizing, check out the Char-Grilled Chicken Board. This is divine grilled chicken that comes with seasonal veggies. You can mix it up to create your fajitas. It's a delicious item that the most avid Chicago White Sox fans love.
You can find these throughout the stadium.
Bonus Food Options to Consider
Look no further than the charcuterie board if you want a variety of snacks. It has dried fruits, cheese, olives, honey, and crackers. It's the perfect mix of snacks for a baseball game.
For seafood, Guaranteed Rate Field has Pan-Seared Shrimp Cakes. These are served with a mini brioche roll, chipotle aioli, and jicama slaw.
Beverage Options to Consider
From beer to cocktails, you'll discover that Guaranteed Rate Field is something for everyone. Even if you don't like to drink alcohol, you'll find a variety of sodas and good old-fashioned water.
Here are the most popular drinks at Guaranteed Rate Field.
Goose Island Beer
Goose IPA
Bottled Water
Boozy Hot Chocolate
Hot Apple Cider
What Should You Order at Guaranteed Rate Field?
Guaranteed Rate Field offers food for every kind of fan. Fans can enjoy diverse Asian food and the most delicious barbecue sandwiches. Everyone can enjoy a classic baseball game while discovering endless food and drink options that only heighten the experience.
Overall, Guaranteed Rate Field is a special stadium that offers fans a bit of unique history and every kind of delicious food. It's the perfect baseball experience that complements the ideal baseball stadium food.
The image featured at the top of this post is ©iStock.com/Niklas Toelle.