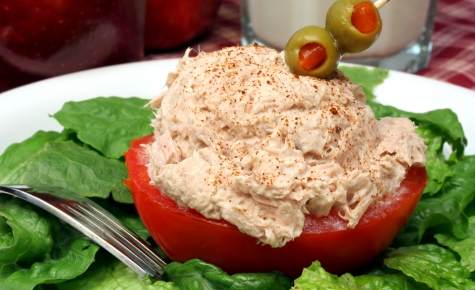 Easy Chicken Salad Recipe
Let's Get Ready for Baby!
Sign up for our monthly pregnancy email series, and you'll get regular updates on your baby's development, helpful timelines to get ready for their arrival, must-have baby needs and so much more! PLUS, you'll get instant access to the MomsWhoThink "Ultimate Guide to Baby Naming in 2022."
CLICK HERE
to get started!
This is an easy chicken salad recipe that can be spiced up by adding jalepeno or pickle. Serve on crusty rolls with lettuce for a tasty lunch. You can also serve this on a bed of lettuce with hard boiled egg as a garnish for a low carb lunch alternative.
If you are trying to lower fat, this easy chicken salad recipe can be made with low fat mayonnaise or fat free Miracle Whip. Some people prefer to leave the onion out and substitute a few sprinkles of onion powder to keep the onion taste without the strong bite of fresh onion.
Easy Chicken Salad Recipe I
Ingredients:
1/8 cup onion, finely chopped
1/8 cup celery, finely chopped
1 cup cooked chicken breast, cubed
1/2 teaspoon sugar
1/3 cup mayonnaise
salt and pepper to taste
Directions:
1. Place onion and chicken in bowl, mix well.
2. Add sugar, mayonnaise, salt and pepper. Mix well so all ingredients are evenly combined. Refrigerate any unused portion.
This is a very easy chicken salad recipe that's full of flavor. Enjoy!
Easy Chicken Salad Recipe II
In the quest to eat healthy, you can't beat an easy chicken salad for combining great taste with a low fat, high protein alternative to standard lunch fare. If you prefer a lower fat version of our easy chicken salad recipe, substitute the regular mayonnaise with light or fat free mayonnaise. This is a versatile dish that's perfect to serve any time of year.
Ingredients:
1/4 cup lime Juice
1 cup mayonnaise
1/4 teaspoon ground nutmeg
1 teaspoon salt
4 cups cubed chicken
1 cup seedless green grape halves
1 small can Mandarin oranges
3/4 cup chopped celery
Directions:
1. Drain oranges.
2. In large bowl, combine lime juice, mayonnaise, nutmeg and salt. Add remaining ingredients; mix well.
3. Chill and serve in a bed of lettuce. Refrigerate any unused portion.
More Chicken recipes
More Chicken Salad Favorites: