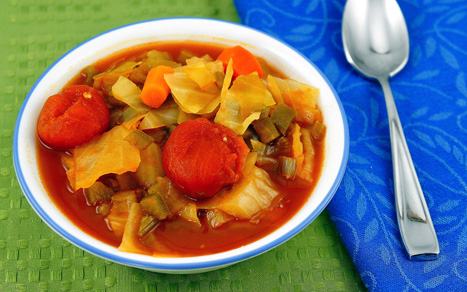 Hearty Cabbage Soup
Ingredients :
2 medium carrots, peeled and thickly sliced
2 green bell peppers, cored, seeded, chopped
5 stalks celery, chopped
8 ounce can whole peeled tomatoes, undrained
1 small head cabbage, chopped
1 Tablespoon vegetable boullion granules
24 ounces tomato sauce
3 cups vegetable stock
2 cloves garlic minced
Directions:
1. Place all ingredients into the crock pot.  Stir well.
2. Cook on LOW for 8 hours, or HIGH for 5 hours.
3. Serve with crusty buttered bread for a filling meal.