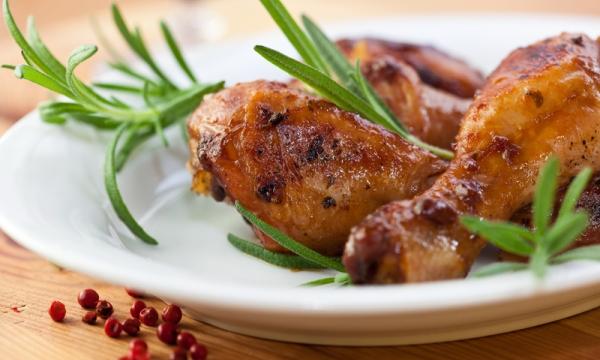 High Protein Foods
Why should you care which foods are high protein foods? Protein is the most basic building block of all the tissues in the body. Still don't think that's important? Do you want shiny luxurious hair or smooth skin or strong bones and muscles? It isn't going to happen unless you supply your body with the basic materials it needs to make and repair those things. You guessed it; protein is where all those building materials are found.
In addition to growth and repair of the body protein plays a key role in the production of enzymes, digestion, and proper immune function.
Just because most of us equate protein with animal products does not mean that they are the only source. Vegetarians know that protein is important, and they eat plenty of it, just not from meat products. Below is a list of foods high in protein, many from sources friendly to a meat free palate.
How much is enough?
The US RDA amounts for protein varies greatly depending on gender and age. The recommended amount for adults is between 46 and 60 grams each day. Below is a list of high protein foods to guide you in getting enough protein in your diet.
Food Source

Duck
Chicken
Halibut
Salmon
Turkey
Haddock
Rockfish
Tuna salad
Chicken, canned
Veal, leg
Fish, flounder and sole
Beef, round, bottom round, steak, lean only
Blue crab, canned
Pork, fresh, loin, center loin (chops), lean only
Lamb
Swordfish
Yellow Fin Tuna
Egg, boiled
Baked Beans, with franks

Serving size

221 g
1 cup
1/2 fillet
1/2 fillet
1 cup
1 fillet
1 fillet
1 cup
5 oz
3 oz
1 fillet
3 oz
1 cup
3 oz
3 oz
1 piece
3 oz
1 egg
1 cup

Grams of Protein

51.89
42.59
42.44
42.33
41.05
36.36
35.82
32.88
30.91
30.74
30.68
29.19
27.70
27.35
30.21
26.91
25.47
7.5g
17.48g

Fast Foods

Hamburger, double patty
Bacon Cheeseburger, single patty
Taco
Sub sandwich, w/ tuna salad
Sub sandwich, w/ roast beef
Fast foods, chili con carne
Chicken fillet sandwich, plain

Serving size

1 sandwich
1 sandwich
1 large
1 sandwich, 6″roll
1 sandwich, 6″roll
1 cup
1 sandwich

Grams of Protein

34.28
32.00
31.77
29.70
28.64
24.62
24.12
Dairy

Cottage Cheese
Cheese, ricotta, part skim milk
Hard cheese
Cream, double
Cow's milk
Cheese sauce
Yogurt with fruit

Serving size

1 cup
1 cup
(30g or 1oz)
(20g or 2/3oz)
(½ pint)
1 cup
½ cup

Grams of Protein

31.05
28.02
6.8g
0.3g
9.2g
25.10
6 g
Vegetarian Sources

Soybeans, cooked
Chick peas
Brown rice
Baked beans
Broccoli
Tofu
Potatoes
Porridge [water]
Lentils
Soya milk
Muesli
Peanuts
Bread
Baked Beans
Black beans
Great Northern beans
Kidney beans, canned
Navy beans
Pinto beans
Green beans, canned

Serving size

1 cup
(200g or 7oz)
(200g or 7oz)
(225g or 8oz)
(100g or 3½oz)
(140g or 5oz)
(200g or 7oz)
(160g or 6oz)
(120g or 4¼oz)
(½ pint)
(60g or 2¼oz)
(30g or 1oz)
(2 slices)
1 cup
1 cup
1 cup
1 cup
1 cup
1 cup
1 cup

Grams of Protein

28.62
16.0g
4.4g
11.5g
3.1g
10.3g
2.8g
2.4g
9.1g
8.2g
7.7g
7.3g
7.0g
12.17
15.24g
14.74g
13.44g
15.83g
14.04g
1.55g