It's sweater weather, friends, and that includes the youngest among us. With the weather turning and temps dropping, it's time to start thinking about bundling our little ones up. If you want a side of style with that serving of comfort, then check out these adorable kids' sweaters that we spotted at some of the cutest online retailers. From crocheted cardigans to adorable pullovers, these are the kids' sweaters your child will be excited to wear!
8 Kids' Sweaters We Love for Fall
Firebird Kids Sweater
This adorable sweater from sustainable clothing brand Firebird Kids is classic and playful at once. The 100% Italian organic cotton is supremely soft, and the navy and mint embroidered trim adds the perfect pop of color and whimsy. Find it in sizes 2T to 12/13 for $85.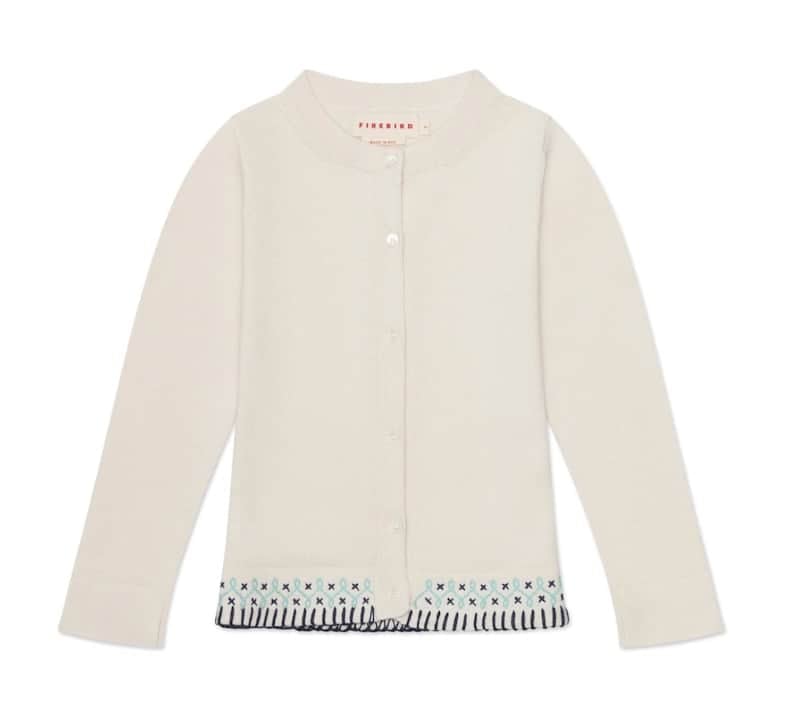 Julius Berger Zip-Back Hoodie
For a timeless piece you'll treasure, this adorable Julius Berger zip-back hoodie is the way to go. The back-zip feature ensures it will go on without a fuss, and the super-soft yarn means they will stay warm! Add a monogram or a playful crocheted applique to make it one-of-a-kind. Find it in sizes NB to 24 months for $33.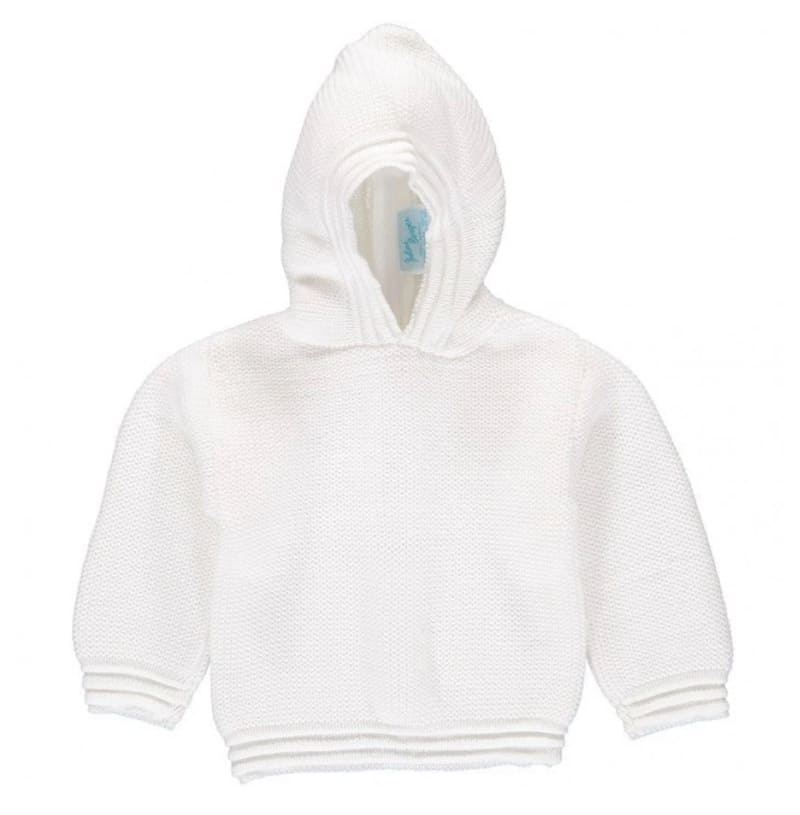 RELATED: How to Save Money on Kids' Clothes
Little English Ice Skates Crocheted Kids' Sweater
For a perfectly classic cardigan for a little girl, look no further than this adorable crocheted sweater from Little English. The detail work is nothing short of amazing — all the way down to the ice skates embroidered on the front! The scalloped-edge neckline ensures there's a bit of "breathing room," while the big button add the perfect complement to the piece. Made of 100% Peruvian pima cotton, this sweater is available in sizes up to 24 months for $78.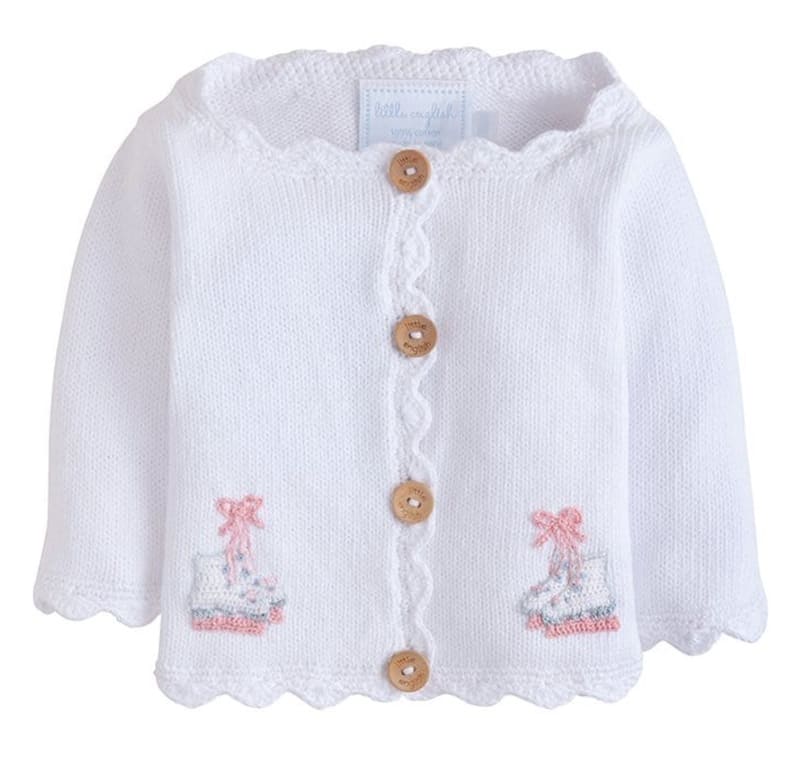 Rib-Knit Cardigan from The Tot
For a more subdued but no less impressive sweater option, check out this Hart + Land organic ribbed cardigan we found at The Tot. The classic v-neck cardigan is perfect for slipping on over a tee as the weather starts to turn. Reinforced elbows add to its durability appeal, and its monochromatic look ensures its highly versatile. Made of 97% organic cotton and 3% elastane, it's also a sweater that you can feel good about purchasing. Available in sizes 3 mos to 6 years, the sweater is available in four color options for $32.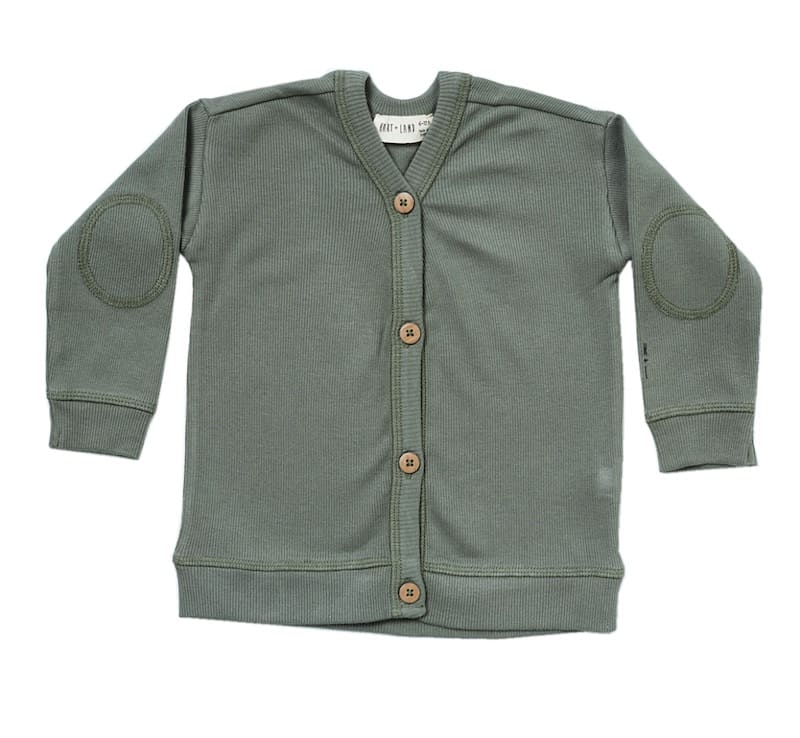 Beaufort Bonnet horse sweater
For a cozy sweater with a slightly more masculine feel, this intarsia-knit sweater we spotted on Beaufort Bonnet is winner for both boys and girls. And what kid doesn't love a pretty brown horse? The 100% cotton sweater is machine washable and comes in sizes 6 months to 12 years — so you can get matching ones for all the kids! Find it for $60.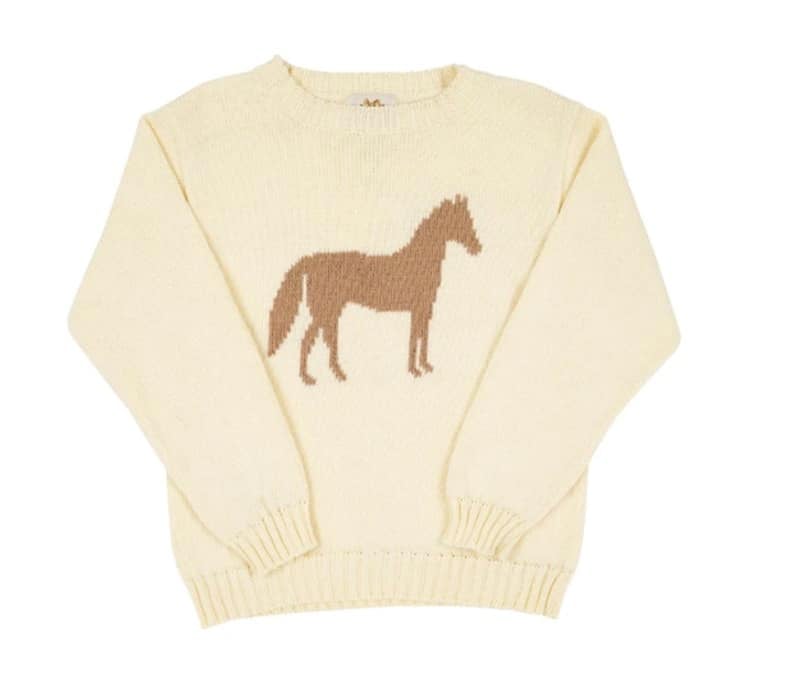 Hanna Andersson kitty sweater for kids
If felines are more your child's speed, check out this adorable kitty sweater from Hanna Andersson. The super-soft marshmallow fleece crew-neck sweater features a playful white kitty. Available in sizes 2T to 12, this durable sweater is machine washable and sized to fit. Find it for $34.80.
Land's End dog sweater for kids
This adorable intarsia-knit sweater from Land's End will quickly become the go-to for any boy or girl. The adorable pup bedecked in reindeer gear takes center stage on the 100% cotton sweater. The delicate snowflakes merely add to the seasonal weather excitement! Find it in sizes 2T to 20 for $40.45.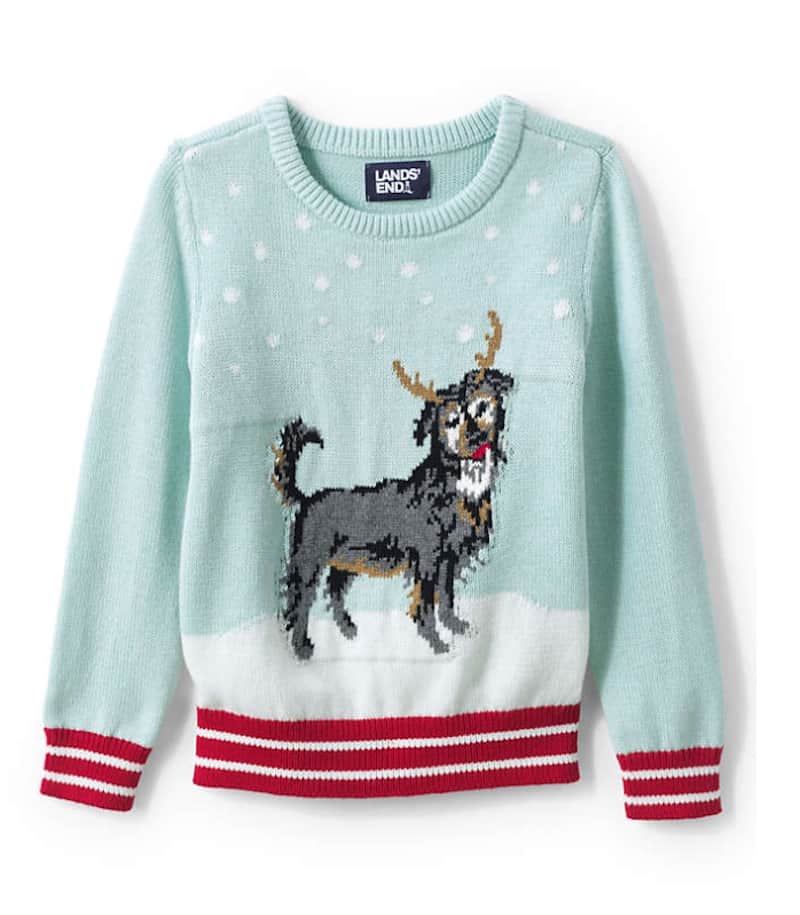 Janie & Jack black bow cardigan
We are BIG fans of this adorable intarsia-knit cardigan from Janie & Jack. The 100% cotton sweater in ivory features playful black bows. Pair it with comfy pair of black pants, and you have a perfectly seasonal look for your little one. Available in sizes 0-24 months, this sweater rings in at $52.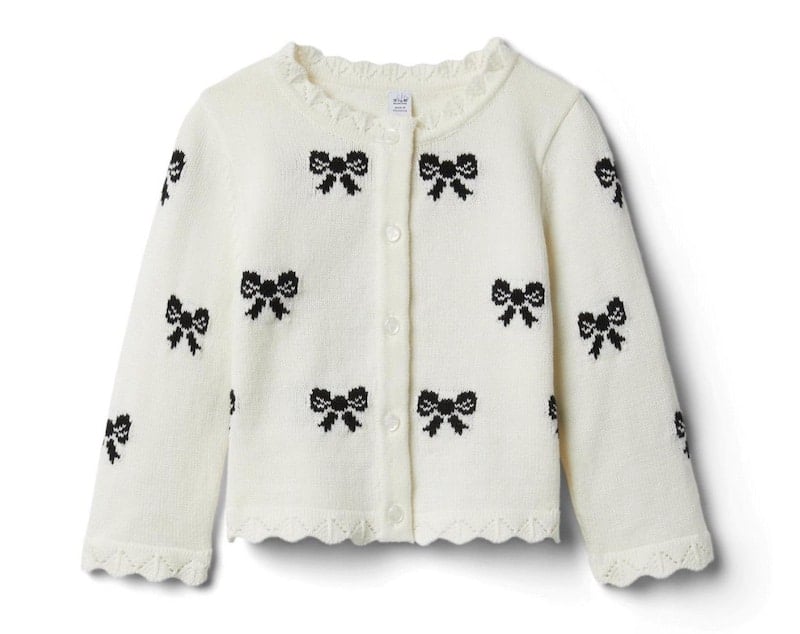 Follow us on Pinterest for more fun kids' fashion inspiration, baby name ideas and so much more!