Preschool Coloring Pages
MomsWhoThink's Preschool Coloring Pages will help your preschooler:
1) Develop motor skills
2) Improve eye-hand coordination
3) Start on the path to successful preschool learning.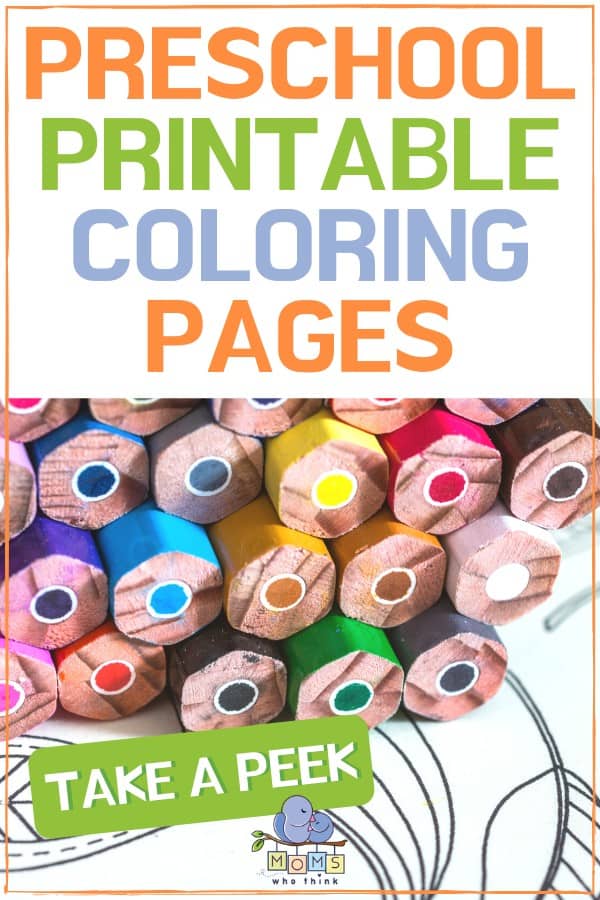 The links below will help you easily find preschool coloring pages that you are looking for and the printable coloring pages we have are free. Your preschooler will have fun while coloring in the pages, but the skills and love of learning that they gain using the crayons or watercolors will make you proud in the long term.
Parents have said that by using preschool coloring pages, they have seen an improvement in picture comprehension, learning their colors, and especially dexterity in their little fingers.
Start your child coloring in less than a minute with one of the free Preschool Coloring Pages below.
Directions to print out MWT Preschool Coloring Pages:
1. Click the preschool coloring page you want to print.
2. Select File >> Print in your browser.
3. Select the number of coloring pages you want to print
4. Enjoy! Don't forget to bookmark this page for the next time you need to print a coloring page for your preschooler.