Printable Coloring Pages from Moms Who Think will help your child develop motor skills, eye-hand coordination, and color knowledge. Practicing coloring is an easy way to put your child on the path to successful learning.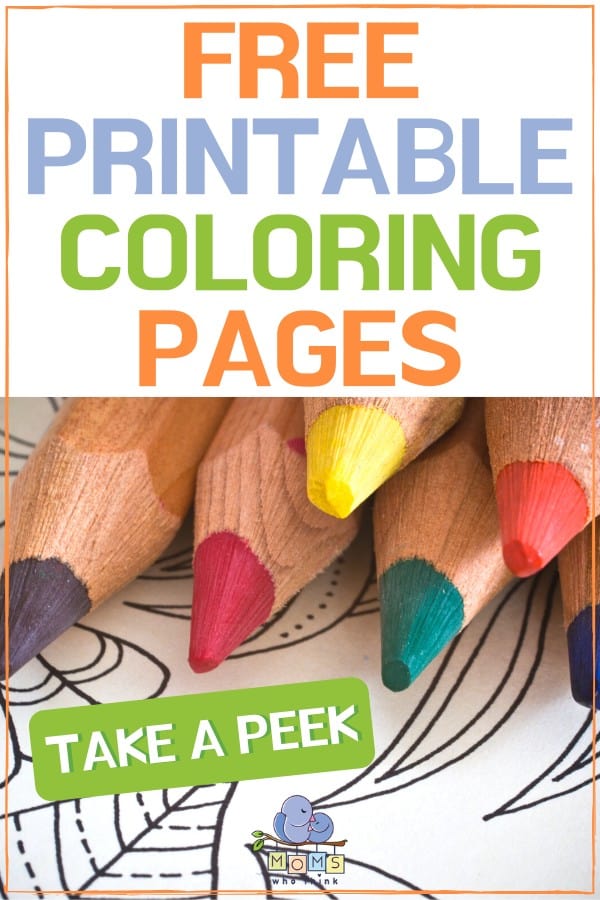 While printing out pages for your little one, print a few for yourself. Yes, you. Remember what it was like opening a fresh box of crayons?
Every beautiful color has a perfect point, waiting for you to add color to those pages uniquely.
Looking for a way to de-stress? Instead of having an expensive spa day, treat yourself to a brand new box of crayons (splurge on the big box), choose a few of your favorite printable coloring pages, print them out, and let your inner kid out to have fun with your kids.
Directions to print out MomsWhoThink's Free Printable Coloring Pages:
1. Click on the coloring page of your choice
2. Select File >> Print in your browser
3. Select the number of coloring pages you want to print
4. Enjoy! (and bookmark this page for the next time you need a coloring page for your child)