We have a great selection of free 4th of July Coloring Pages that you can print at home for free. Kids have fun getting ready for upcoming holidays by coloring pages with holiday themed pictures. These 4th of July coloring pages are filled with patriotic pictures, fireworks, flags, and all the fun of the fourth for your little artist to color!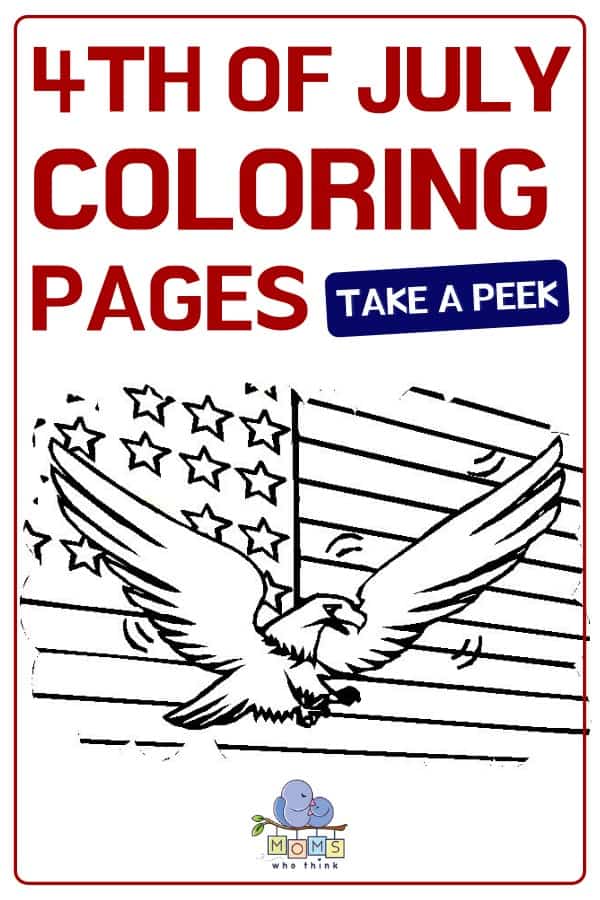 Be sure to check out all of the printable coloring pages we have for all your child's coloring interests.
Once you find the fourth of July coloring pages you're looking for:
1) Select Print on your browser for the 4th of July coloring pages you want for your child. Select the full page option.
2) When you have completed printing the 4th of July coloring pages, close the windows.
3) Grab the crayons, colored pencils, or markers and let your kid go wild! Consider printing out multiple copies of the same picture in case your child makes a mistake or wants to color the same picture again.
Other Activities Kids Can Do
It might seem like there's not much for your kids to do on a rainy or cold day. The truth couldn't be further from that! There are a lot of things you can do with your kids, some of which don't involve buying a lot of supplies ahead of time!
If you kids have Play-doh or clay on hand, there are a ton of fun activities that they can do with it. Have them make miniature animals, tiny houses, or fake food out of the clay. Give them time limits to test how fast they can craft, or give them a category to make something under.
If you have a piece of paper, playing hangman with your kids is a fun thing to do! Hangman will help build their critical thinking skills, and will test their ability to spell. If you have younger kids, you can play tic-tac-toe on a piece of paper instead. A whiteboard can also work for playing these games!
Have your kids come up with fun costumes out of the clothes they have in their closet. You can make stories up based on the costumes they come up with, and your kids can act them out! Be sure to record the end result so you and your kids will have a fun memory to look back on in the future.