[addtoany]

Chicken breasts are a fairly common dish to serve for dinner; there is no denying it. However, whenever you can jazz up a dish to devour with eagerness, then you have to take that opportunity.

Chicken breasts might be considered plain or trite to have for dinner, but when they are stuffed with delicious wild rice, then suddenly, it tastes like a brand new meal. It is a recipe you will want to have laminated and framed on the wall in your kitchen. That is how unbelievably grand the chicken breasts taste when coated in the flavors of wild rice.

Stuffed Chicken Breast with Rice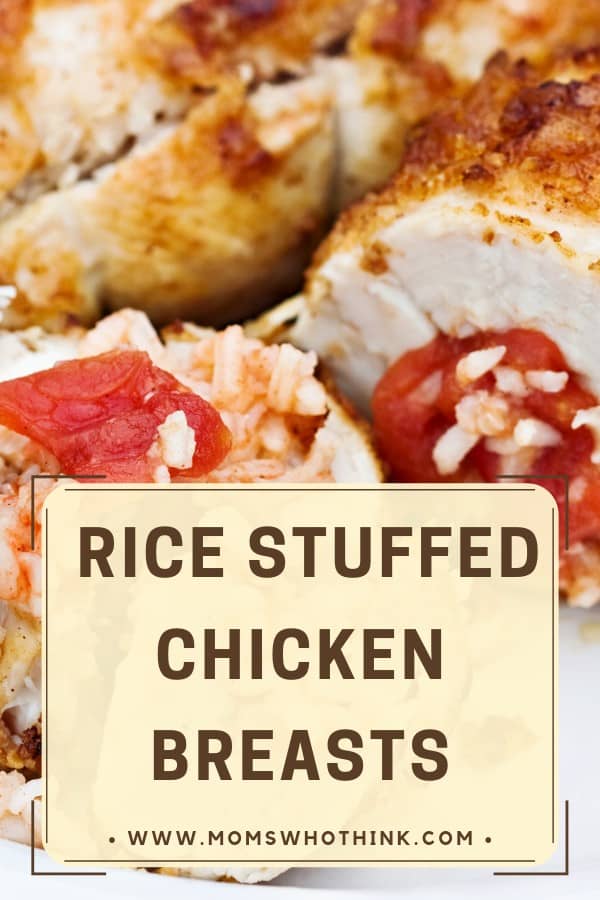 The ingredients included among the recipe for stuffed chicken breast with rice, pepper, salt, tomato, basil, and cheese, all of which are used to bring out the natural flavors of the chicken and rice, compounding them together into an amazing taste sensation that will fill your mouth. While there are many ingredients that come together to form this beautiful recipe into one piece, they are all brought into play in small amounts, so you do not have to break the bank to purchase the ingredients, nor do you have to use a plethora of dishes to bring it all together.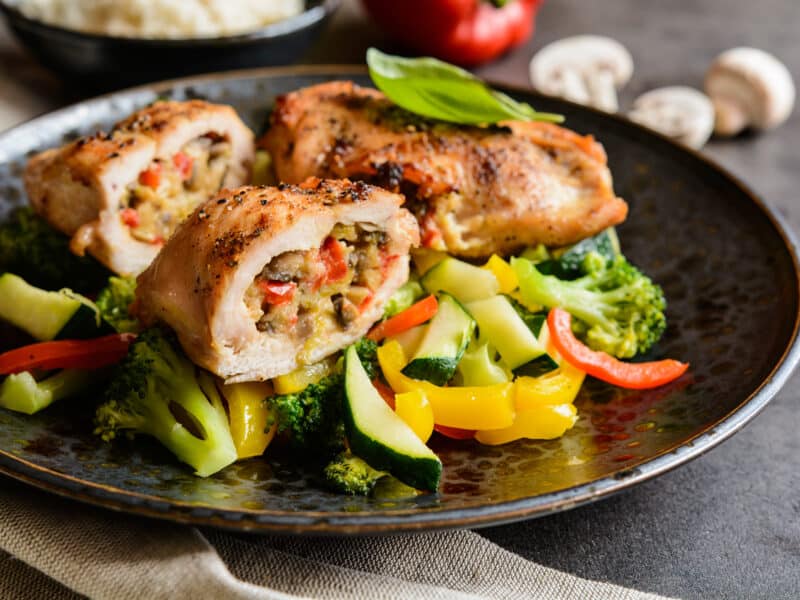 Everything about this recipe is tailored with your own well-being in mind. We know you are busy with all of the things that dot a day, including clubs, sports, work, and school, but when you have a ton of things to do during any given day, the last thing you want to be worrying about is how many dishes you need to use at night, because any dish used to prepare the meal also has to be washed after the fact. Additionally, the meal is able to be prepared in a short amount of time so you can always ensure that there is plenty of time to eat for your whole family.
And your family will love to eat this meal, on top of that. Each bite will provide such delicious nutrition, you will wonder how healthy eating ever got to taste so good (and why it cannot always taste that good to begin with).
Wild Rice Stuffed Chicken Breast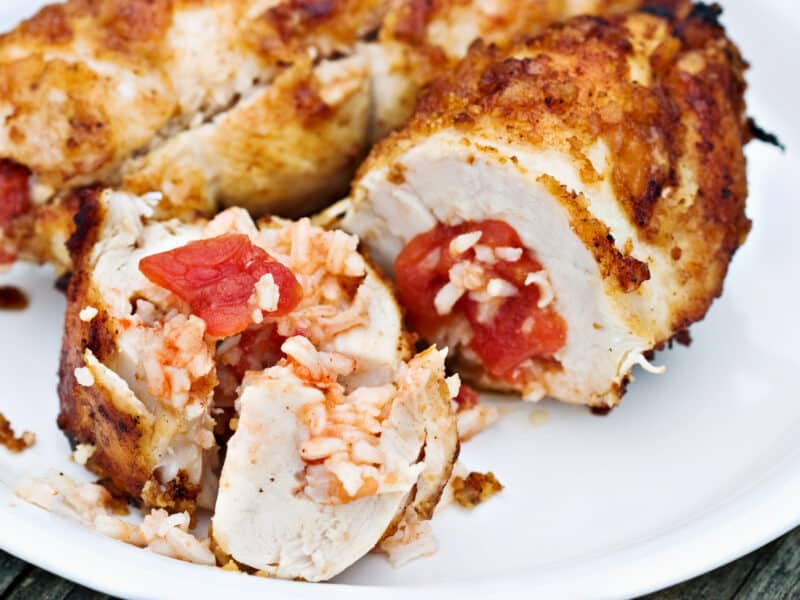 The idea of cooking a meal of chicken breasts stuffed with wild rice may seem like a daunting one that would consume all free time in the evening and leave you with a brand new source of stress to come home to after you have already had a long day. However, this recipe shows that can actually be a very economical and minimalist way of cooking a meal that is anything but. Wild, savory, delicious, and a brand new sort of dish, the wild rice stuffed chicken breast betrays its very name and essence by being a meal that is extremely simple to cook.
To prepare the chicken, you only have to whip it up in a similar manner that you would make any other chicken breast. You pound it and season it after splitting the chicken breast in half, which will come into play later, of course. Additionally, the preparation of the rice is similar to any other rice dish that you would prepare as you combine all of the ingredients into a bowl, preparing yourself to thoroughly and completely mix it together until it has a delicious menagerie of tastes, all in one bite.
The unconventional aspect of the dinner comes when you combine the wild rice into the general make-up of the chicken breasts, but it is just a simple spooning. After that, the meal should not take more than fifteen minutes to complete and before you know it, you will have a delicious meal begging to be eaten as its enticing aroma fills your kitchen.
If you enjoyed this recipe, make sure to check out our Chicken Cacciatore and our Smothered Pork Chops.

Print
Rice Stuffed Chicken Breasts Recipe
---
Author:

Total Time:

30 Minutes
Description
Chicken breasts are a fairly common dish to serve for dinner; there is no denying it. However, whenever you can jazz up a dish to devour with eagerness, then you have to take that opportunity.
---
4

boneless chicken breasts

½ teaspoon

pepper
salt to taste

1 cup

cooked white rice

¼ cup

diced tomato

¼ cup

grated Mozzarella cheese

1 Tablespoon

basil
cooking oil
---
Instructions
Cut the chicken breasts in half. Pound each one with a mallet until ¼ inch thick.
Season the chicken with the pepper and salt.
In a mixing bowl, combine the white rice, tomatoes, Mozzarella cheese, and basil. Toss all of the ingredients until well blended. Spoon an even amount of the rice mixture on top of each chicken breast. Fold and secure with string and toothpicks.
In a skillet heat enough oil to coat the bottom of the pan. Brown the chicken on both sides for 1 minute or until golden.
Remove from the skillet and place in the bottom of a baking dish. Bake at 350º F for 10-15 minutes.
Prep Time:

15 Minutes

Cook Time:

15 Minutes

Category:

Main Course

Method:

Baking

Cuisine:

American
Keywords: stuffed chicken breast with rice, wild rice stuffed chicken breast