When it comes to the world of white wine, two of the most popular ones are Sauvignon Blanc and Pinot Grigio. Both are dry, crisp white wines with a slightly sweet flavor. And while they have a few things in common when it comes to Sauvignon Blanc vs. Pinot Grigio, the biggest difference comes down to aroma. Sauvignon Blanc has a strong aroma that mixes grassy, earthy tones with citrus fruits and a hint of apple and stone fruits. While in contrast, Pinot Grigio has a much milder floral aroma.
Sauvignon Blanc vs. Pinot Grigio: Key Differences
Sauvignon Blanc is a dry, tart white wine that is higher in acid than Pinot Grigio. The acid makes it tart with a fruity taste. Pinot grigio is a mild white wine that is considered a neutral wine that is accessible to most people's tastes. It is a dry wine but not as tart as Sauvignon Blanc, making it more appealing for some wine lovers.
Sauvignon Blanc vs. Pinot Grigio: Nutritional Differences
Sauvignon Blanc and Pinot Grigio have similar nutritional profiles. According to My Food Data, both wines have the same amount of calories per class, with 119 calories per five-ounce glass. In addition, they have nearly identical carb counts, too, with Sauvignon Blanc at 3.01 grams and Pinto Grigio at 3.03 grams per five-ounce glass. If you are choosing between the two, the taste will be the real difference, not the nutritional profile.
What is Sauvignon Blanc?
Sauvignon Blanc is a medium-bodied white wine that comes from grapes of the same name. Originally from the Bordeaux region of France, it is now grown all over the world. The taste ranges from grassy to fruity to floral. Sauvignon Blanc is a wine with high acidity that is tempered by the earthy tones of bell peppers with citrus. The finished product depends on the region where it was produced. Winemakers in California, South America, New Zealand, Australia, and France put their own uniqueness into Sauvignon Blanc. It can be a complex white wine or lean on the simple side with a crisp, refreshing taste. In most parts of the world, the name Sauvignon Blanc is used, but in France, the wines produced from the Sauvignon grapes take the name of the region where they are made, not the grapes.
What is Pinot Grigio?
Pinot Grigio is a zesty white wine with a refreshing taste. It is made with grapes of the same name and has different styles depending on where it is made. It has a fruity taste with hints of lemon, nectarine, and apple with honey undertones. Pinot Grigio is the Italian version of this popular wine that has hints of almonds and bright acidity. While Pinot Gris, which is the French version, has a sweet, honeyed tone mixed with a light fruity flavor. While the American version leans into the fruitiness and keeps the acidity low for an easy wine to drink.
It isn't just the name Pinot Grigio and Pinto Gris that changes between the different country's versions. It is the process too. In Italy, winemakers use stainless steel for fermentation to get that refreshing acidity. In France, Pinot Gris grapes are harvested when they are slightly overripe, ensuring they are extra sweet with high sugar levels. This sweetness adds more than just flavor. It actually gives the French Pinot Gris a higher alcohol content. The fermentation process takes place in oak barrels giving it more complexity and a more robust flavor than Italian Pinot Grigio.
Pinot grigio is produced in France, Italy, California, Washington State, New Zealand, and Australia. The place it is produced and the winemaker's choices have an impact on the final product. Some Pinto Grigio has a higher acidity or different undertones ranging from fruity to floral.
Best Brands of Sauvignon Blanc
Sauvignon Blanc ranges in price from a basic ten-dollar bottle to a more sophisticated and expensive 60-dollar bottle. Here are some of the best Sauvignon Blancs available.
Taylor Family Vineyards Sauvignon Blanc Yountville, Napa Valley 2020
Cinnamon and cloves float through this fruity wine that hints at a mix of lemon, limes, pineapples, and licorice, making this an ideal palate pleaser.
OTU Sauvignon Blanc Awatere Valley, Marlborough, New Zealand 2022
If vacations had a taste, it would be this fruity complex wine. It has hints of citrus, apples, and peppers. It tastes like summer.
Chateau Coucheroy Pessac White Bordeaux 2017
This wine has a bold citrusy flavor with a silky, buttery undertone of vanilla and pears. It is a fantastic wine. This French wine is aged in oak, giving it a more complex profile.
14 Hands Sauvignon Blanc Washington State 2022
Fruity and simply perfect, with a citrusy taste and a bright tropical aroma.
Eleven Eleven Beckstoffer Melrose Vineyard Sauvignon Blanc 2022
This rich-flavored wine has hints of cardamom, figs, honeysuckle, and nutty almonds. It is a complex wine with a pleasing taste.
Attems Sauvignon Blanc Venezia Giulia, Italy 2021
This Italian Sauvignon has a bright floral start with a crisp, fruity finish.
Chateau Ste. Michelle Horse Heaven Vineyard Sauvignon Blanc 2021
This wine leans a little on the milder side, with a citrusy start and a mild finish of honeyed stone fruit.
Romana Sancerre Sauvignon Blanc 2020
This is the perfect example of a classic French Sauvignon with a fruity aroma with floral undertones.
Best Brands of Pinto Grigio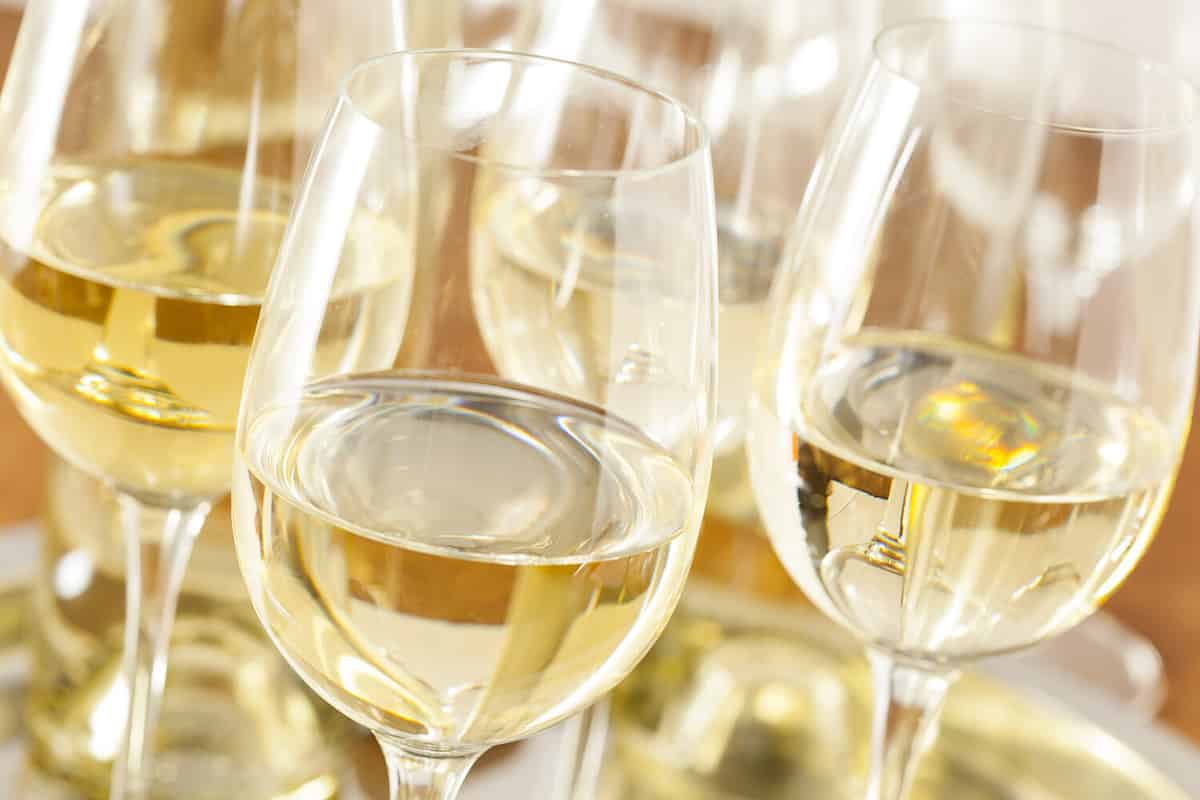 Pinot Grigio ranges in price, making it an affordable choice.
Terlan Tradition Pinot Grigio Italy 2019
This light white is full of fruity tones like pears and melons with a hint of florals. It balances both fruity and floral perfectly without one overpowering the other.
Vinaceous Sirenya Pinot Grigio at Vivino Australia 2017
The land from down under truly delivers on this tangy white wine filled with fruity, zesty flavor. It will brighten your day and your tastebuds.
Keller Estate La Cruz Vineyard Pinot Gris California 2019
Peaches, lemons, and apples, surrounded by the aroma of jasmine, are what you will experience when you sip on this California Pinot Grigio.
Trimbach Pinot Gris Reserve France 2016
On the more expensive side of the aisle is this bright Pinot with a full flavor of plums, pears, and citrus that leans on the robust side more than some of the other Pinot Grigios.
Tieffenbrunner Pinot Grigio Italy 2020
This Italian white is full of the fruity aroma of pears and apples with a citrus base. It is crisp and light, perfect for a warm sunny day.
Man O' War Pinot Gris New Zealand 2020
Straight out of New Zealand, this wine is full of interesting aromas, from melons to cucumber to sage, with an acidic finish. It is a unique version of Pinot Grigio.
Food Pairings with Sauvignon Blanc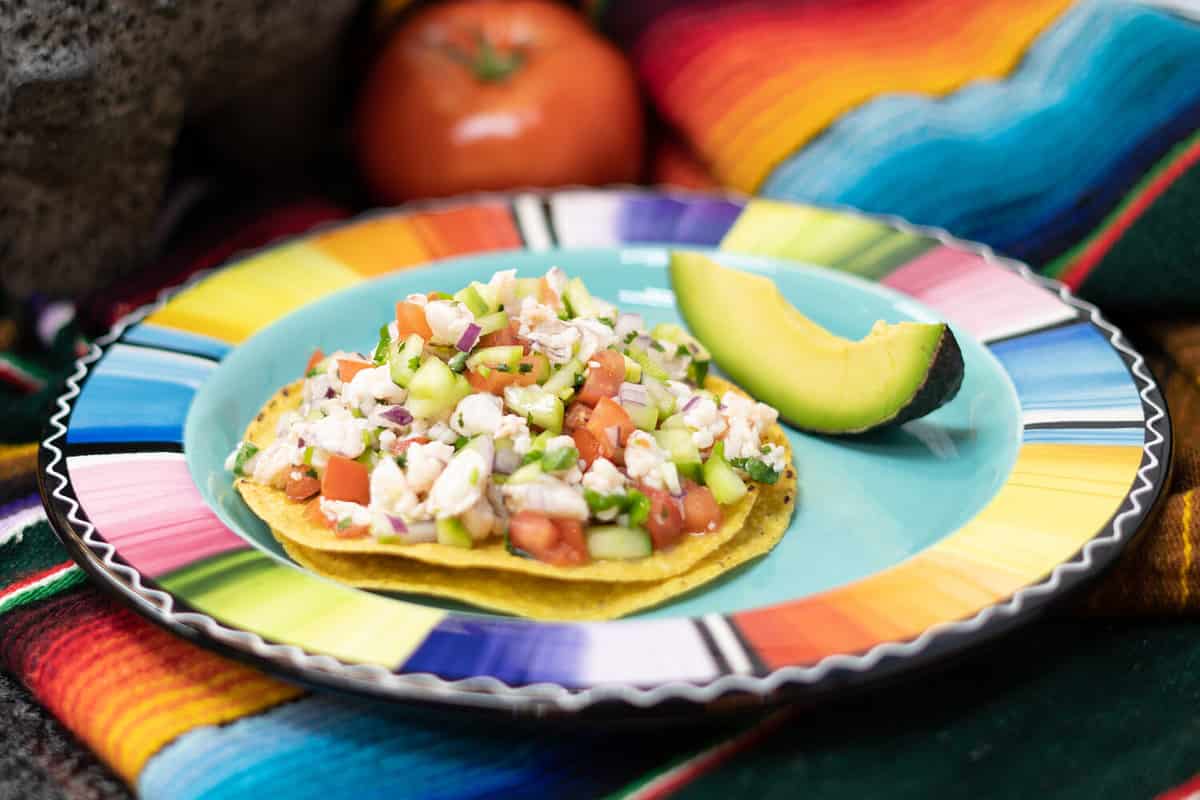 Seafood, fish, and fresh salads pair well with a Sauvignon Blanc. Since it is a medium-bodied wine, it can stand up to creamy herb sauces and cheeses like Brie, Fontina, and Swiss. The bright acidity of Sauvignon Blanc is a refreshing, mouthwatering taste that is excellent with dishes that have a little spice, like Mexican and Thai food. Mexican fresh seafood ceviche or fish tacos are even better when paired with a crisp glass of Sauvignon Blanc. And Thai favorites like Thai curries and Thai pizza are another great match.
Food Pairings with Pinot Grigio
Pinot grigio has a zesty, refreshing flavor that pairs well with dishes like salads, sushi, braised vegetables, and lemon chicken. Clams, oysters, halibut, and sea scallops pair well with the brightness of Pinot Grigio. French Pinto Gris, which is bolder in complexity, pairs best with pork and salmon.
Sauvignon Blanc vs. Pinot Grigio: Final Thoughts
Both Sauvignon Blanc and Pinot Grigio are popular dry white wines that have more similarities than differences. The key to telling them apart is the deep aroma that Sauvignon Blanc brings to the table and the acidic taste. Whether you choose a bright, bold Sauvignon Blanc or a zesty mild Pinto Grigio, make sure they are both served ice cold for the best white wine experience.
When choosing a white wine, you can't go wrong with either Sauvignon Blanc or Pinot Grigio. They are two very popular dry white wines that have similar flavors. There are a few differences that set them apart.
Sauvignon Blanc has a strong aroma, and Pinot Grigio has a more mild aroma.
Sauvignon Blanc pairs well with seafood, salads, creamy herb sauces, and cheeses.
Pinot Grigio pairs well with lemon chicken, salads, braised vegetables, and sushi.
Print
Braised Chicken with Asparagus and White Wine Recipe
---
Author:

Total Time:

25 minutes
Description
This recipe uses fresh asparagus, commonly thought of as a spring vegetable. You'll love the fresh flavor that will remind you of springtime, no matter when you eat it. Only you have to know how truly simple this recipe is to make. It tastes a lot more complex and people will think you spent more time in the kitchen than you really did.
---
1 Tablespoon

olive oil

1 1/4

pounds

boneless, skinless chicken breasts, cut into 2-inch pieces

1 Tablespoon

lemon and herb seasoning

1/2

cup

dry white wine or vermouth

1

cup

reduced-sodium chicken broth

1

bunch asparagus, stem ends trimmed and spears cut into

2

-inch pieces
Salt and fresh ground black pepper for taste
---
Instructions
Heat the oil in a large skillet over medium-high heat.
Add the chicken and cook for 2 to 3 minutes until golden brown on all sides, stirring frequently.
Add the seasoning and cook for 1 minute until seasoning is fragrant.
Add the wine and cook for 1 minute.
Add the broth and asparagus and bring to a simmer.
Simmer for 3 to 5 minutes until chicken is cooked through and the asparagus is crisp-tender.
 Season to taste with salt and freshly ground black pepper before serving.
Prep Time:

10 Minutes

Cook Time:

15 Minutes

Category:

Main Course

Method:

Braising

Cuisine:

American
Keywords: chicken braised in white wine, braised chicken with asparagus
The image featured at the top of this post is ©evrymmnt/Shutterstock.com.