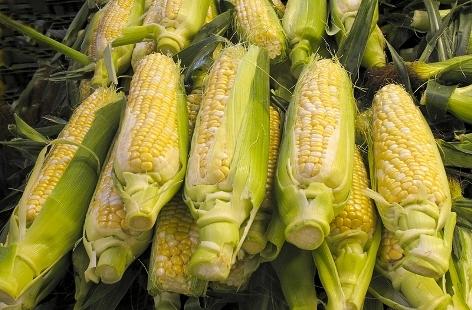 Fresh Corn Chowder
Let's Get Ready for Baby!
Sign up for our monthly pregnancy email series, and you'll get regular updates on your baby's development, helpful timelines to get ready for their arrival, must-have baby needs and so much more! PLUS, you'll get instant access to the MomsWhoThink "Ultimate Guide to Baby Naming in 2022."
CLICK HERE
to get started!
Ingredients:
2 sticks butter
4 bacon slices, chopped
2 cups finely diced onion 
12 ears of fresh sweet corn, kernels removed
4 minced garlic cloves
3 quarts chicken broth
1 teaspoon red pepper flakes
1 quart light cream
1 cup flour
1 cup finely diced celery
1 teaspoon dried thyme
4 cups diced Yukon Gold potatoes, cooked and drained 
Salt & pepper to taste

Directions:
1. In a large stock pot, melt one stick (8 Tablespoons butter), and cook the bacon on high heat until crispy.
2. Remove pot from heat and remove bacon. Drain bacon on a plate, set aside.
3. Add the onions to butter and bacon fat and cook until lightly browned (about 10 minutes).
4. Stir in 1/2 the corn and cook for about 5 minutes.
5. Add garlic, then the chicken stock and red pepper flakes, and bring to a boil.
6. In another pot bring the cream just to a boil and add to corn mixture.
7. Cook for 5 minutes on medium heat, then remove the creamy corn mixture from heat and set aside. Allow to cool 15-20 minutes.
8. In a small pot melt the remaining butter and whisk in the flour over low heat. Whisk continuously for 5 minutes.
 
9. In a sauté pan, cook the remaining corn, celery, and thyme in a little oil for about 5 minutes.
10. Add the butter and flour mixture to the corn celery thyme mixture, stirring constantly until it comes to a boil.
11. Add this mixture and the cooked diced potatoes to the cooled creamy corn mixture. Mix well and season with salt and pepper to taste.